Abstract
Upon completion of this chapter, you will be able to:
1.

Describe factors that influence online consumer behavior.

2.

Explain how consumer behavior can be analyzed for creating personalized services.

3.

Understand consumer market research in e-commerce.

4.

Describe the objectives and characteristics of Web advertising.

5.

Describe the major advertising methods used on the Web.

6.

Learn mobile marketing concepts and techniques.

7.

Describe various online advertising strategies and types of promotions.

8.

Understand some implementation issues.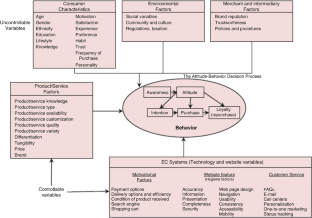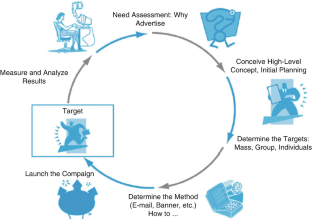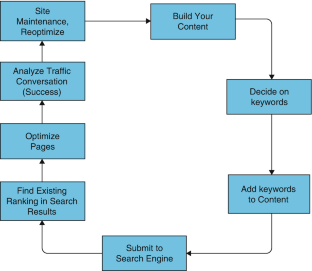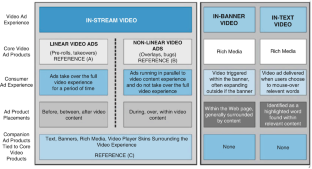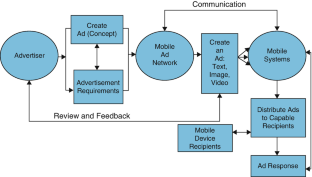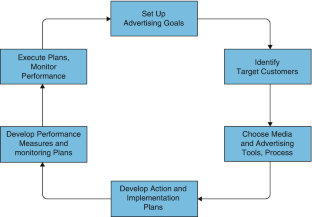 References
Amerland, D. Google Semantic Search: Search Engine Optimization (SEO) Techniques That Get Your Company More Traffic, Increase Brand Impact, and Amplify Your Online Presence (Que Biz-Tech Series), New York: Que Publishing, 2015.

Bashir, A. "Consumer Behavior towards Online Shopping of Electronics in Pakistan." Seinäjoki University of Applied Sciences, Thesis, Winter 2013. theseus.fi/bitstream/handle/10024/53661/Thesis.pdf (accessed April 2016).

Big Heart Pet Brands. "Cats Asked for It by Name: Meow Mix Jingle Returns!" March 13, 2012. prnewswire.com/news-releases/cats-asked-for-it-by-name-meow-mix-jingle-returns-142459995.html (accessed April 2016).

Bilos, A., I. Ruzic, and I. Kelic. An Enterprise Odyssey. International Conference Proceedings: 1195–1207. Zagreb: University of Zagreb, Croatia Faculty of Economics and Business, June 8–11, 2014.

Brocato, C., and J. Fairbrother. Mobile Marketing: Strategies for Mobile Consultants to Build a Profitable Local Marketing Business. Seattle, WA: CreateSpace Independent Publishing Platform, 2013.

Butcher, D. "Johnson & Johnson's Zyrtec Runs Mobile Banner Campaign on App." March 31, 2009. mobilemarketer.com/cms/news/advertising/2938.html (accessed April 2016).

Chiu, C.-M., E. T. C. Wang, Y. H. Fang, and Y. H. Huang. "Understanding Customers' Repeat Purchase Intentions in B2C E-Commerce: The Roles of Utilitarian Value, Hedonic Value and Perceived Risk." DOI: 10.1111/j.1365–2575.2012.00407.x Information Systems Journal, Volume 24, Issue 1, (2014).

Clifton, B. Advanced Web Metrics with Google Analytics, 3rd edition. Hoboken, NJ: Sybex, 2012.

Cohen, W. W. "Collaborative Filtering: A Tutorial." Carnegie Mellon University (n.d.). Available for download at google.com/url?sa=t&rct=j&q=&esrc=s&source=web&cd=1&ved=0ahUKEwiBhduAgZLMAhWMHD4KHRSMBlkQFggdMAA&url=https%3A%2F%2Fwww.cs.cmu.edu%2F~wcohen%2Fcollab-filtering-tutorial.ppt&usg=AFQjCNGxEZhzDumFZBRKESQ2gpqB9kAPBw&cad=rja (accessed April 2016).

Daum, K. et al. Video Marketing for Dummies. Hoboken, NJ: Wiley, 2012.

Einav, L., D. Knoepfle, J. Levin, and N. Sundaresan. "Consumer Behavior in Online Shopping Is Affected by Sales Tax." London School of Economics and Political Science, January 14, 2014. blogs.lse.ac.uk/usappblog/2014/01/14/sales-tax-internet (accessed April 2016).

eMarketer. "Online Retailers Move Past Discounts to Earn Deeper Customer Loyalty." March 11, 2013. emarketer.com/Article/Online-Retailers-Move-Past-Discounts-Earn-Deeper-Customer-Loyalty/1009719 (accessed April 2016).

Ellis, D. "Why Every Company Needs Email Marketing [Infographic]." July 12, 2013. socialmediatoday.com/debraellis/1591966/why-every-company-needs-email-marketing-infographic (accessed April 2016).

Eslinger, T. Mobile Magic: The Saatchi and Saatchi Guide to Mobile Marketing and Design. Hoboken, NJ: Wiley, 2014.

Greengard, S. "Del Monte Gets Social." Baseline Magazine, July 30, 2008.

Harris, C. SEO Top Secret: How to Get Top Ranking on the First Page of Google by Search Engine Optimization (Simple Online Marketing), [Kindle Edition]. Seattle, WA: Amazon Digital Services, 2014.

Hulu, LLC. "Patent Issued for Video Ad Swapping in a Video Streaming System." (2015). Marketing Weekly News, 485.

IAB. IAB Internet Advertising Revenue Report: 2013 Full Year Results. April 2014.

Johnson, L. "Johnson & Johnson Exec: Mobile Is More Strategic Than Promotional." Mobile Marketer, May 18, 2012.

Karthikeyan, N., and T. Balamurugan. MBA PGDHRM. (2012). Mobile Marketing: Examining the Impact Of Interest, Individual Attention, Problem Faced and Consumer's Attitude on Intention to Purchase. Interdisciplinary Journal of Contemporary Research in Business, 3(10), 809–821.

Killekar, O., H. Shah, and A. Kolge. (2013). Social Media Metrics, Tools & Analytics. PRIMA, 3(2), 35–47.

Liang, T.-P., and H.-J. Lai. "Effect of Store Design on Consumer Purchases: An Empirical Study of Online Bookstores." Information & Management, 39, no. 6 (2002).

Liang, T.-P., Y. T. Ho, Y. W. Li, and E. Turban. "What Drives Social Commerce: The Role of Social Support and Relationship Quality." International Journal of Electronic Commerce, Winter 2011–2012.

Madrigal, A. C. "I'm Being Followed: How Google—and 104 Other Companies—Are Tracking Me on the Web." February 29, 2012. theatlantic.com/technology/archive/2012/02/im-being-followed-how-google-151-and-104-other-companies-151-are-tracking-me-on-the-web/253758 (accessed April 2016).

MarketTools, Inc. "Del Monte Foods Turns to Dog Owners to Unleash Innovation." A case study, May 2008. classmatandread.net/565media/DelMonte.pdf (accessed April 2016).

Marrs, M. "45 Fabulous Facebook Advertising Tips & Magic Marketing Tricks."January 30, 2014. wordstream.com/blog/ws/2014/01/30/facebook-advertising-tips (accessed April 2016).

McDaniel, C. Jr., and R. Gates. Marketing Research, 9th ed. Hoboken, NJ: Wiley, 2012.

Microsoft Advertising. "Johnson & Johnson ACUVUE® Case Study." Compendium 2009. [Greater Asia Pacific] advertising.microsoft.com/asia/WWDocs/User/Asia/ResearchLibrary/CaseStudy/GAP%20Case%20Study%20Compendium_2009_Final.pdf (accessed April 2016).

Olenski, S. "How Johnson & Johnson is Using Social Media to Save Lives." July 10, 2013. forbes.com/sites/steveolenski/2013/07/10/how-johnson-johnson-is-using-social-media-to-save-lives (accessed April 2016).

Pfeiffer, M., and M. Zinnbauer. "Can Old Media Enhance New Media? How Traditional Advertising Pays Off for an Online Social Network." Journal of Advertising Research, (March 2010).

Ploof, R. Johnson & Johnson Does New Media. e-book, June 15, 2009. ronamok.com/ebooks/jnj_case_study.pdf (accessed April 2016).

Provost, F. and T. Fawcett. Data Science for Business: What You Need to Know About Data Mining and Data-Analytic Thinking. North Sebastopol, CA: O'Reilly Media, 2013.

Richter, F. "Consumers Still Trust Traditional Media Advertising Over Online Ads." January 8, 2014. statista.com/chart/1473/consumer-trust-in-advertising (accessed April 2016).

Rowles, D. Mobile Marketing: How Mobile Technology is Revolutionizing Marketing, Communications and Advertising. London, UK: Kogan Press, 2013.

Russell, M. "11 Amazing Augmented Reality Ads." January 28, 2012. businessinsider.com/11-amazing-augmented-reality-ads-2012-1?op=1 (accessed April 2016).

Russell, M. A. Mining the Social Web: Data Mining Facebook, Twitter, LinkedIn, Google+ GitHub, and More, 2nd ed. North Sebastopol, CA: O'Reilly Media, 2013.

Sauer, J. "Planning Online Promotions in 15 Easy Steps." March 4, 2013. jeffalytics.com/planning-online-promotions-15-steps (accessed April 2016).

Scott, D. M. The New Rules of Marketing & PR: How to Use Social Media, Online Video, Mobile Applications, Blogs, News Releases, and Viral Marketing to Reach Buyers Directly, 4th ed. Hoboken, NJ: Wiley, 2013.

Sharda, R., et al. Business Intelligence and Analytics: Systems for Decision Support, 10th ed. Upper Saddle River, NJ: Pearson Education, 2015.

Strauss, J., and R. Frost. E-Marketing, 7th ed. Upper Saddle River, NJ: Pearson Education, 2014.

Wikinvest. "Del Monte Foods Company." 2016. wikinvest.com/wiki/Del_Monte_Foods_Company_(DLM) (accessed April 2016).

Wilde, S. Viral Marketing within Social Networking Sites: The Creation of an Effective Viral Marketing Campaign (Google eBook). Munchen, Germany: Diplomica Verlag, 2013.

Williams, A. SEO 2014 & Beyond: Search Engine Optimization Will Never be the Same Again! (Version 2.0). Seattle, WA: CreateSpace Independent Publishing Platform, 2013.

Wilson, R. F. "The Six Simple Principles of Viral Marketing." May 12, 2012. webmarketingtoday.com/articles/viral-principles (accessed April 2016).

Wright, T. Fizz: Harness the Power of Word of Mouth Marketing to Drive Brand Growth. New York: McGraw-Hill, 2014.
Electronic Supplementary Material
Rights and permissions
Open Access This chapter is licensed under the terms of the Creative Commons Attribution-NonCommercial 2.5 International License (http://creativecommons.org/licenses/by-nc/2.5/), which permits any noncommercial use, sharing, adaptation, distribution and reproduction in any medium or format, as long as you give appropriate credit to the original author(s) and the source, provide a link to the Creative Commons license and indicate if changes were made.
The images or other third party material in this chapter are included in the chapter's Creative Commons license, unless indicated otherwise in a credit line to the material. If material is not included in the chapter's Creative Commons license and your intended use is not permitted by statutory regulation or exceeds the permitted use, you will need to obtain permission directly from the copyright holder.
Copyright information
© 2017 Springer International Publishing AG
About this chapter
Cite this chapter
Turban, E., Whiteside, J., King, D., Outland, J. (2017). Marketing and Advertising in E-Commerce. In: Introduction to Electronic Commerce and Social Commerce. Springer Texts in Business and Economics. Springer, Cham. https://doi.org/10.1007/978-3-319-50091-1_9