Abstract
Upon completion of this chapter, you will be able to:
1.

Define social commerce and describe its roots and evolution.

2.

Describe the scope, drivers, and content of the social commerce field.

3.

Summarize the benefits and limitations of social commerce.

4.

Describe the major models of social shopping.

5.

Explain how advertising and promotions are conducted in social networking environments.

6.

Describe how social networking can facilitate customer service, customer support, and CRM.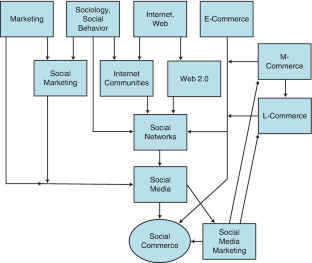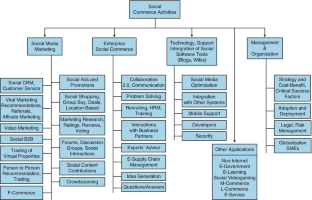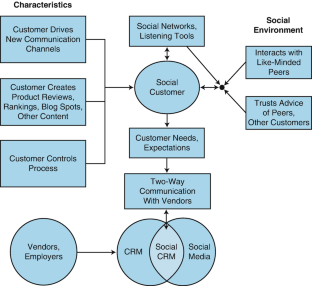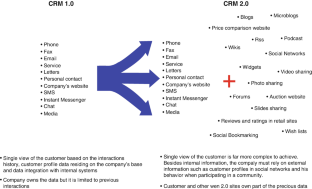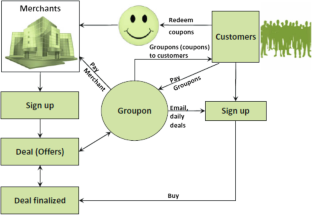 References
Barnett, S. "Let's Kill Fake Reviews: How to Make Feedback Fair." Social Media Today, June 15, 2015.

Bazaarvoice.com. "Social Commerce Stories." 2011 (archived).

Belosic, J. "How the World's Largest Car-Sharing Company Uses Social Campaigns to Drive Traffic to their Website." Social Media Today, June 16, 2015.

Bennett, S. "U.S. Social Commerce- Statistics & Trends [Infographic]." eWeek, August 19, 2014.

Brand24. "What You Can Learn from Sony PlayStation Social Media Monitoring." Blog.brand24.net, February 11, 2015. blog.brand24.net/what-you-can-learn-from-sony-playstation-social-media-monitoring (accessed March 2016).

Brown, A. "A Company That Plans Adventure Trips Turns to a Cloud-Based CRM System to Eliminate Paper, Improve Customer Satisfaction, Save Money and Increase Business." Baseline Magazine, February 24, 2016.

Carranza. A. "7 Industries That Benefit Most from Social Media." Social Media Today, June 16, 2015.

Christman, C. "Reputation Management through Social Media and Online Reviews." March 3, 2014. business2community.com/crisis-management/reputation-management-social-media-online-reviews-0798051#Ff2BmOZPvqxPedKB.97 (accessed May 2016).

Chui, M., M. Dewhurst, and L. Pollak. "Building the Social Enterprise." McKinsey Quarterly, November 2013. mckinsey.com/insights/organization/building_the_social_enterprise (accessed March 2016).

Cipriani, F. "Social CRM." November 2008. slideshare.net/Subbuinblr/social-crm-by-fabio-cipriani-presentation (accessed March 2016).

Eckerle, C. "Social Email Integration: Sony Electronics Nets 3,000 Clickthroughs from Email to "Pin" on Pinterest." Case Study. April 23, 2013. marketingsherpa.com/article/case-study/sony-nets-3000-clickthroughs-pinterest (accessed March 2016).

Fagan, L. "Free Ebook: How Social CRM Connects You to Customers," April 3, 2014. salesforce.com/blog/2014/04/free-ebook-social-crm.html (accessed May 2016).

Gil, C. "Social Media Marketing: 50+ Predictions for 2016." Social Media Today, December 31, 2015.

Goldenberg, B. The Definitive Guide to Social CRM: Maximizing Customer Relationships with Social Media to Gain Market Insights, Customers, and Profits. London, UK: Pearson FT Press, 2015.

Grant, R. "A Look at Polyvore's 20M Users" An Infographic. February 21, 2013. wearesocial.net/blog/2013/02/polyvores-20m-users (accessed March 2016).

Groupon, Inc. "Groupon – Deals, Coupons &Shopping: Discounts on Local Restaurants, Events, Hotels, Yoga & Spas." News Version 16.3, February 22, 2016. itunes.apple.com/us/app/groupon-deals-coupons-shopping/id352683833?mt=8 (accessed March 2016).

IBM. The Social Business: Advent of a New Age, White Paper #EPW 14008-USEN-00, February 2011. ibm.com/smarterplanet/global/files/us__en_us__socialbusiness__epw14008usen.pdf (accessed May2016).

Indvik, L. "The 7 Species of Social Commerce." Mashable, May 10, 2013.

Jack, D. "2013 Forrester Groundswell Entry- Sony Electronics: Support Channels Show Dramatic Improvements in Consumer Engagement and Help Boost Sales." Lithium Technologies, August 27, 2013 (ed. September 3, 2013). community.lithium.com/t5/Lithium-s-View-blog/2013-Forrester-Groundswell-Entry-Sony-Electronics-Support/ba-p/100214 (accessed May 2016).

Jacobs, A. "Fashion Democracy." The New Yorker, March 29, 2010.

Jamieson, C.M. The Small Business Guide to Social CRM. Birmingham, UK: Packt Publishing, 2014.

Kimball, M. "Social Media: Changing the Way Your Customers Shop Online [Infographic]." September 10, 2013. (Note: The Infographic was created by MarketMeSuite on September 8, 2013.) mediabisro.com/alltwitter/social-media-shopping_b50440 (accessed March 2016).

King, H. "Facebook Is Taking on Amazon with Shopping Pages." July 16, 2015. money.cnn.com/2015/07/16/technology/facebook-buy (accessed May 2016).

Kissmetrics. "How Groupon Hacked Social Media with the Banana Bunker." Kissmetric Blog, 2015. blog.kissmetrics.com/howgroupon-hacked-social-media-with-banana-bunker (accessed March 2016).

Knight, K. "Social Roundup: Facebook, Google Leading the Way." BizReport, January 27, 2016.

Knopf, E. "E-Commerce Week/The Rise of New Business Models." E-Commerce Week, January 18, 2012.

Kuchler, H. "Pinterest and Instagram Launch 'Buy Buttons.'" Financial Times, June 2, 2015.

Lacy, K., et al. Social CRM Dummies (For Dummies (Business & Personal Finance)), Hoboken, NJ: John Wiley & Sons, 2013.

Leggatt, H. "Survey: Small Businesses Find Success with Social Networking." July 9, 2010. bizreport.com/2010/07/survey-small-businesses-find-success-with-social-networking.html (accessed March 2016).

Lee, I. Trend in E-Business, E-Services, and E-Commerce: The Impact of Technology on Goods, Services, and Business Transactions. Hershey, PA: IGI Global, 2014.

Liang, T.P., and E. Turban. "Introduction to the Special Issue: Social Commerce: A Research Framework for Social Commerce." International Journal of Electronic Commerce, Winter 2011–12.

Logan, N. Go Viral!: The Most Effective Viral Marketing Strategies to Launch Your Online Business [Kindle Edition]. Seattle, WA: Amazon Digital Services, Inc., 2014.

Lunden, I. "Groupon is Laying Off 1,100 at a Cost of $35M, Shutters Operations in 7 Countries." TechCrunch, September 22, 2015.

Lunden, I. "Groupon Launches New Merchant App That Puts the Daily Deal Front and Center." TechCrunch, March 15, 2016.

Madden, N. "China Pioneers Group Buying Discounts without Groupon." December 14, 2010. adage.com/article/global-news/advertising-china-group-buying-discounts-groupon/147641 (accessed March 2016).

Marsden, P. "Presentation: Social Commerce." Slide presentation, June 7, 2010. digitalintelligencetoday.com/presentation-social-commerce-what-are-we-waiting-for (accessed March 2016).

Marsden, P., and P. Chaney. The Social Commerce Handbook: 20 Secrets for Turning Social Media Into Social Sales. New York: McGraw-Hill, 2012.

McAfee, A. Enterprise 2.0: New Collaborative Tools for Your Organization's Toughest Challenges. Boston: Harvard Business School Press, 2009.

McCafferty, D. "Social Media Influence on Purchasing Overrated." September 7, 2011. baselinemag.com/c/a/Intelligence/Social-Media-Influence-On-Purchasing-Overrated-660095 (accessed March 2016).

Moontoast. The Social Commerce Opportunity, How Brands can Take Advantage of the Next Evolution (A free e-book). Boston, MA: Moontoast, 2013.

Moth, D. "How Sony Uses Facebook, Twitter, Pinterest and Google+." Econsultancy, May 29, 2013.

Offerpop. "50 Social Marketing Campaign Ideas." Free eBook from Offerpop, 2014. offerpop.com/resources/ebooks/50-social-marketing-campaign-ideas-look-book (accessed May 2016).

Perez, S. "Groupon Launches its Own Food Delivery Business, Groupon to Go." TechCrunch, July 30, 2015a.

Perez, S. "Polyvore Launches Remix, A New App for Style Advice and Shopping." TechCrunch, April 7, 2015b.

Petersen, R. "166 Case Studies Prove Social Media ROI (Free eBook)." BarnRaisers, April 27, 2014. barnraisersllc.com/2014/04/166-case-studiess-prove-social-media-roi (accessed March 2016).

Quensenberry, K. "Snapchat has Grown Up: What You Need to Know as a Marketer." Social Media Today, March 07, 2016.

Reevoo. "New Automated Translation Tool Brings Immediate International Social Commerce Benefits to Sony, 2014. realwire.com/releases/New-automated-review-translation-tool-brings-immediate-international-social-commerce-benefits-to-Sony (accessed March 2016).

Savitz, E. "Four Reasons Why Virtual Goods Make Us Happy." CIO Network, October 25, 2011. forbes.com/sites/ciocentral/2011/10/25/four-reasons-why-virtual-goods-make-us-happy (accessed March 2016).

ShopSocially. "Social Commerce Is Making an Undeniable Impact in 2013." July 31, 2013. prweb.com/releases/2013/7/prweb10980191.htm (accessed March 2016).

Smith, B. "How to Use Instagram for Business [Infographic]." Social Media Today, January 6, 2015. socialmediatoday.com/content/how-use-instagram-business (accessed March 2016).

Sony. "Company News." Social Media, Periodical, March 2016. sony.com/en_us/SCA/company-news/social-media.html (accessed March 2016).

Spencer, S., et al. Social eCommerce: Increasing Sales and Extending Brand Reach. Sebastapol, CA: O'Reilly Media, 2014.

Tam, D. "Facebook Dives Deeper into Yelp, Foursquare World with Place Tips." CNET, January 29, 2015.

Taylor, J. "Social CRM Case Study: Sony Europe Creates a Community of Super Fans." OurSocialTimes, May 14, 2013.

TrueShip. "Polyvore Statistics Illustrate Rise of Social Giant." trueship.com/blog/2016/01/12/polyvore-statistics-illustrate-rise-ofnew-social-giant/#.VuzHselrI2w (accessed March 2016).

Turban, E., et al. Social Commerce. New York: Springer, 2016.

Walsh, B. "Borrow, Don't Buy: Websites That Let Strangers Share." Time Magazine, December 5, 2010.

Wilde, S. Viral Marketing within Social Networking Sites: The Creation of an Effective Viral Marketing Campaign (Google eBook). Munchen, Germany: Diplomica Verlag, 2013.

Wood, T. "The Marketers Guide to the Social Media Galaxy," (Infographic January 2, 2014. business2community.com/infographics/marketers-guide-social-media-galaxy-infographic-0729381 (accessed March 2016).
Electronic Supplementary Material
Glossary
Communal shopping (collaborative shopping) 

A method of shopping where shoppers enlist friends and other people they trust to advise them on what products to shop for.

Customer relationship management (CRM) 

A customer service approach that focuses on building long-term and sustainable customer relationships that adds value for both the customers and the merchants.

Enterprise 2.0 

"The use of social software platforms within companies, or between companies and their partners or customers." McAfee (2009).

Geosocial networking 

Social networking with location awareness capabilities. This enables social networks to connect users with local businesses, people, or events.

Social business 

"A business that embraces networks of people to create business value" (IBM 2011).

Social commerce (SC) 

E-commerce transactions delivered via social media.

Social customers 

Customers who usually are members in social networks, do social shopping, and understand their shopper's rights and how to use them to their advantage.

Social customer relationship management (SCRM, CRM 2.0) 

The delivery of CRM by using social media tools and platforms.

Social marketplace 

A marketplace that uses social media tools and platforms and acts as an online intermediary between buyers and sellers.

Social media marketing (SMM) 

The application of marketing communication and other marketing tools using social media.

Social shopping (sales 2.0) 

Online shopping with social media tools and platforms. It is about sharing shopping experiences with friends. Social shopping is the combination of social media and e-commerce.

Viral blogging 

Viral marketing done by bloggers.

Viral marketing 

Word-of-mouth (WOM) method by which people tell others (frequently their friends) about a product they like (or dislike).

Viral video 

Any video that is forwarded from a person to others, sometimes with a recommendation to watch it.

Virtual economy 

An emerging economy existing in several virtual worlds, where people exchange virtual goods frequently related to an Internet game or to a virtual business.

Virtual goods 

Computer images of real or imaginary goods.
Rights and permissions
Open Access This chapter is licensed under the terms of the Creative Commons Attribution-NonCommercial 2.5 International License (http://creativecommons.org/licenses/by-nc/2.5/), which permits any noncommercial use, sharing, adaptation, distribution and reproduction in any medium or format, as long as you give appropriate credit to the original author(s) and the source, provide a link to the Creative Commons license and indicate if changes were made.
The images or other third party material in this chapter are included in the chapter's Creative Commons license, unless indicated otherwise in a credit line to the material. If material is not included in the chapter's Creative Commons license and your intended use is not permitted by statutory regulation or exceeds the permitted use, you will need to obtain permission directly from the copyright holder.
Copyright information
© 2017 Springer International Publishing AG
About this chapter
Cite this chapter
Turban, E., Whiteside, J., King, D., Outland, J. (2017). Social Commerce: Foundations, Social Marketing, and Advertising. In: Introduction to Electronic Commerce and Social Commerce. Springer Texts in Business and Economics. Springer, Cham. https://doi.org/10.1007/978-3-319-50091-1_7