Abstract
Upon completion of this chapter, you will be able to:
1.

Describe various e-government initiatives.

2.

Describe e-government activities and implementation issues including government 2.0 and m-government.

3.

Describe e-learning, virtual universities, and e-training.

4.

Describe e-books and their readers.

5.

Describe knowledge management and dissemination as e-commerce.

6.

Describe and discuss online advisory systems.

7.

Describe e-health.

8.

Describe C2C activities in e-commerce.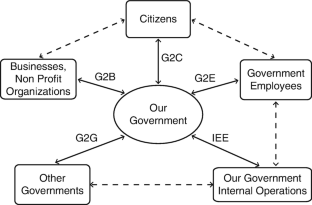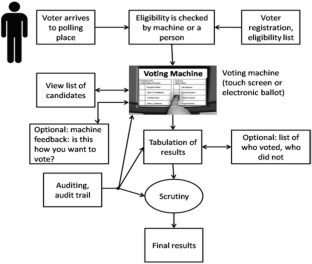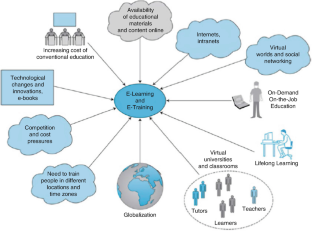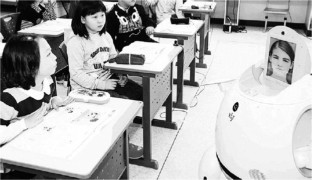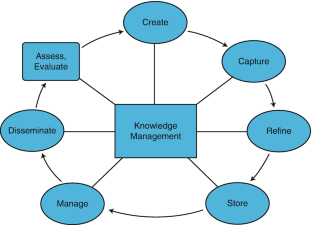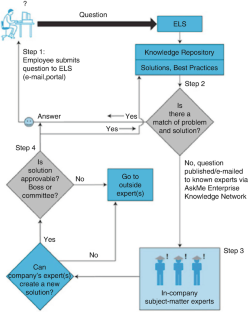 References
Behr, A. "MocaCare's Latest Health Monitor tracks Blood Pressure, Oxygen Levels." eWeek, February 8, 2016.

Britt, P. "E-Commerce Buys into KM." October 2013. kmworld.com/Articles/Editorial/Features/E-commerce-buys-into-KM-92023.aspx (accessed March 2016).

Brown, A., J. Fishenden, and M. Thompson. Digitizing Government: Understanding and Implementing New Digital Business Models (Business in the Digital Economy). New York, NY: Palgrave Macmillan, 2014.

Chan, C. M. L., R. Hackney, S. L. Pan, and T. C. Chou. "Managing e-Government System Implementation: A Resource Enactment Perspective." European Journal of Information Systems, vol. 20, 2011.

City & Guilds Kineo. "Compass Group Systems Training." 2011. kineo.com/case-studies/process-and-technical/compass-group-systems-training (accessed March 2016).

Clark, R. C., and R. E. Mayer. e-Learning and the Science of Instruction, 4th ed. San Francisco: Pfeiffer/Wiley & Sons, 2016.

Combs, C.D., J. A. Sokolowski, and C. M. Banks. The Digital Patient: Advancing Healthcare, Research, and Education. (Wiley Series in Modelling and Simulation) Hoboken, NJ: Wiley, 2016.

Cunningham, S. "Peer to Peer Lending Sites: an Exhaustive Review." Lending Memo, May 8, 2015. lendingmemo.com/p2p-lending-sites (accessed May 2016).

Demaitre, E. "Top Robotics Transactions of 2015" Robotics Business Review, December 31, 2015.

Digital Government Strategy. "Building a 21st Century Platform to better serve the American People." A Whitehouse Report, 2012. whitehouse.gov/sites/default/files/omb/egov/digital-government/digital-government.html (accessed April 2016).

Dodge, J. "Artificial Intelligence in the Enterprise: It's On." Computer World, February 10, 2016.

Editors. "Robotics Solutions Could Transform Pediatric Patient Care Delivery." Healthcare Innovation, May 27, 2015.

Egov. "E-Government Strategy: Implementing the President's Management Agenda for E-Government." April 2003. sites.nationalacademies.org/cs/groups/pgasite/documents/webpage/pga_055959.pdf (accessed March 2016).

Elton, J., and A. O'Riordan. Healthcare Disrupted: Next Generation Business Models and Strategies. Hoboken, NJ: Wiley, 2016.

Estopace, E. "AI Personal Health Assistant Now on Global Messaging Services." Enterprise Innovation, February 2, 2016. enterpriseinnovation.net/article/ai-personal-health-assistant-now-global-messaging-services-902506163 (accessed February 2016).

Extreme Networks. "Case Study: Henry Ford Health System." Extreme Networks Inc., 2015.

Forbes. "Transforming Healthcare Using an E-Commerce Model." Forbes, August 28, 2014.

Grogan, B. J. 33 Social Media Tips, Tricks & Shortcuts: Helping Digital Marketers in Government and Business Succeed. Colorado Spring, CO: Van Sant Publishing LLC, 2015.

Imholt, S. J. User Guide to Government 2.0. San Antonio, Texas: Top Wing Books, 2015.

Insitesoft. "Medical and Healthcare Suppliers Have Big Growth Potential with eCommerce Websites." Insitesoft, October 20, 2015.

Kaattari, J., and V. Trottier. Guide to Effective Technologies for Online Learning [Kindle Edition]. Ontario, Canada, Community Literacy of Ontario, 2012 (revised and updated October 2013).

King, R. "Newest Workers for Lowe's: Robots." The Wall Street Journal, October 28, 2014.

Lawson, G. W. Healthcare Social Media: Transformation 3.0. Seattle, WA: CreateSpace Inc., 2015.

Madden, R. Voting Fraud. [Kindle Edition] New York: Guardian Press, 2015.

Markoff, J. "Toyota Planning an Artificial Intelligence Research Center in California." The New York Times, November 6, 2015. gilesmorgan.wordpress.com/2015/11/06/toyota-planning-an-artificial-intelligence-research-center-in-california-by-john-markoff (accessed February 2016).

Martin and Amy. "Peer to Peer Lending." Money Saving Expert, February 10, 2016.

Mayo Clinic Center for Social Media. Bringing the Social Media Revolution to Health Care. Scottsdale, AZ: Mayo Foundation, 2012.

Mei Hua, S. R. and I.K. Rohman. "Challenges in E-Government Implementation." The Jakarta Post, July 27, 2015.

Millar, E. "No Classrooms and Lots of Technology: A Danish School's Approach." June 20, 2013. theglobeandmail.com/report-on-business/economy/canada-competes/no-classrooms-and-lots-of-technology-a-danish-schools-approach/article12688441 (accessed March 2016).

Milton, N. and P. Lambe. The Knowledge Manager's Handbook: A Step-by-Step Guide to Embedding Effective Knowledge Management in Your Organization. London, UK: Kogan Page, 2016.

Morin, J. Infosys 94 Success Secrets – 94 Most Asked Questions On Infosys – What You Need To Know [Kindle Edition]. Queensland, Australia: Emereo Publishing, 2014.

Niccolai, J. "IBM Watson Will Know What You Did Last Summer." PC World, September 23, 2015.

Nuwer, R. "If the Printed Word Become a Thing of the Past, It May Affect How We Think." BBC.com, January 25, 2016. bbc.com/future/story/20160124-are-paper-books-really-disappearing (accessed February 2016).

Office of Management and Budget. "FY 2011 Report to Congress on the Implementation of the E-Government Act of 2002." March 7, 2012. whitehouse.gov/sites/default/files/omb/assets/egov_docs/fy11__e-gov_act_report.pdf (accessed March 2016).

Philips Electronics PHG Company. "Henry Ford Health System Is Eight U.S. Health System in Six Months Time to Adopt Philips Predictive Analytics Solution as Health System Seek to Identify At-Risk Elderly Patients at Home." 3M His, February 9, 2016.

Shark, A., and S. Toporkoff. Beyond e-Government and e-Democracy: A Global Perspective. Scotts Valley, CA: BookSurge Publishing, 2008.

Silverman, R. E. "Bosses Harness Big Data to Predict which Workers Might Get Sick." Dow Jones Business News, February 16, 2016.

Streitfeld, D. "Teacher Knows if You've Done the E-Reading." April 8, 2013. nytimes.com/2013/04/09/technology/coursesmart-e-textbooks-track-students-progress-for-teachers.html?pagewanted=all&_r=0 (accessed March 2016).

Taft, D. K. "Putting IBM's Watson Analytics to Work-From Law to Universities." eWeek, February 12, 2016.

Thompson, K., "Managers of E-Learning Project Tout Positive Results." February 13, 2014. jamaicaobserver.com/news/Managers-of-e-learning-project-tout-positive-results_16006381 (accessed March 2016).

Training Press Releases. "Kineo and Compass Group Create Award-Shortlisted Systems Training E-Learning." October 26, 2011. trainingpressreleases.com/news/kineo/2011/kineo-and-compass-group-create-award-shortlisted-systems-training-e-learning- (accessed March 2016).

Vaughan-Nichols, S. J. "Good-Bye Books, Hello E-Books." December 27, 2012. zdnet.com/good-bye-books-hello-e-books-7000009208 (accessed March 2016).

Wachter, R. The Digital Doctor: Hope, Hype, and Harm at the Dawn of Medicine's Computer Age. NY: Mc Graw-Hill, 2015.

Wohlers, T. E. and L. L. Bernier. Setting Sail into the Age of Digital Local Government: Trends and Best Practices (Public Administration and Information Technology). NY: Springer, 2016.
Electronic Supplementary Materials
Glossary
Automated question–answer (Q&A) 

System used to find answers that match questions asked in a natural language (e.g., English, Chinese).

Consumer-to-consumer (C2C) EC 

Electronic transactions completed between and among individuals.

Distance learning 

Education conducted from home or other place, anytime.

E-government 

The use of information technology in general, and e-commerce in particular, to improve the delivery of government services and activities in the public sector, such as providing citizens and organizations with more convenient access to government information and services, and to providing effective delivery of public services to engage citizens and businesses partners, as well as improving the performance of government employees.

E-health 

The transfer of health resources and health care by electronic means.

E-learning 

The online delivery of educational materials and methods using information technologies, for the purposes of learning, teaching, training, or gaining knowledge at anytime, and at many different locations.

Electronic book (e-book) 

A book in digital format that can be read on a computer screen, including mobile devices (e.g., a tablet, iPhone), or on a dedicated device known as an e-reader.

Expert/expertise location systems (ELS) 

Interactive computerized systems that help employees locate experts within their organization in order to get help in solving specific, critical business or technical problems in a short time.

Government 2.0 

The employment of social media tools, new business models, and embracing social networks and user participation, government agencies can raise the effectiveness of their online activities to meet users' needs at a reasonable cost.

Government-to-business (G2B) 

E-government category that works both ways: government-to-business and business-to-government. Thus, G2B refers to activities where the government sells products to businesses or provides businesses with services and vice versa.

Government-to-citizens (G2C) 

E-government category that includes all the interactions between a government and its citizens that take place electronically.

Government-to-employees (G2E) 

E-government category that includes activities between the government and their employees.

Government-to-government (G2G) 

E-government category that includes EC activities between different units of governments, including those within one governmental body. Many of these are aimed at improving the effectiveness and the efficiency of the government operation.

Knowledge management (KM) 

The process of capturing or creating knowledge, storing it, updating it constantly, disseminating it, and using it whenever necessary.

Learning management system (LMS ) 

Software applications for managing e-training and e-learning programs including content, scheduling, delivery tips, and so forth.

Mobile government (m-government) 

The implementation of e-government applications using wireless platforms.

M-learning (mobile learning) 

Refers to e-learning or other forms of education using mobile devices.

Social learning 

Learning, training, and knowledge sharing in social networks and/or facilitated by social software tools.

Virtual university 

Online universities where students take classes from home via the Internet.
Rights and permissions
Open Access This chapter is licensed under the terms of the Creative Commons Attribution-NonCommercial 2.5 International License (http://creativecommons.org/licenses/by-nc/2.5/), which permits any noncommercial use, sharing, adaptation, distribution and reproduction in any medium or format, as long as you give appropriate credit to the original author(s) and the source, provide a link to the Creative Commons license and indicate if changes were made.
The images or other third party material in this chapter are included in the chapter's Creative Commons license, unless indicated otherwise in a credit line to the material. If material is not included in the chapter's Creative Commons license and your intended use is not permitted by statutory regulation or exceeds the permitted use, you will need to obtain permission directly from the copyright holder.
Copyright information
© 2017 Springer International Publishing AG
About this chapter
Cite this chapter
Turban, E., Whiteside, J., King, D., Outland, J. (2017). Innovative EC Systems: From E-Government to E-Learning, Knowledge Management, E-Health, and C2C Commerce. In: Introduction to Electronic Commerce and Social Commerce. Springer Texts in Business and Economics. Springer, Cham. https://doi.org/10.1007/978-3-319-50091-1_5