Abstract
Upon completion of this chapter, you will be able to:
1.

Describe the B2B field.

2.

Describe the major types of B2B models.

3.

Discuss the models and characteristics of the sell-side marketplace, including auctions.

4.

Describe sell-side intermediaries.

5.

Describe the characteristics of the buy-side marketplace and e-procurement.

6.

Explain how reverse auctions work in B2B.

7.

Describe B2B aggregation and group-purchasing models.

8.

Define exchanges and describe their major types.

9.

Describe third-party exchanges.

10.

Describe how B2B can benefit from social networking and Web 2.0.

11.

Describe collaborative commerce.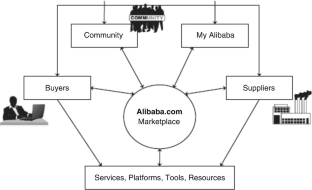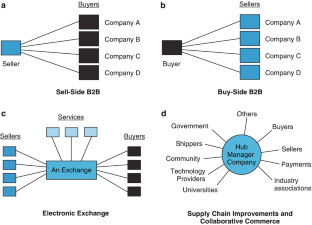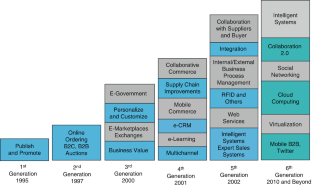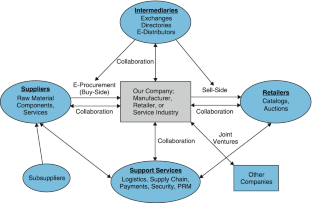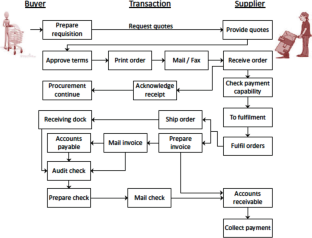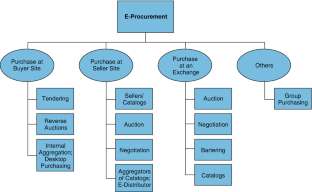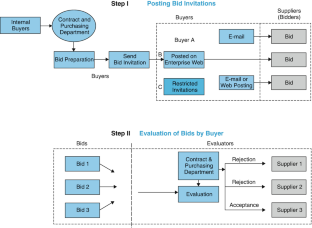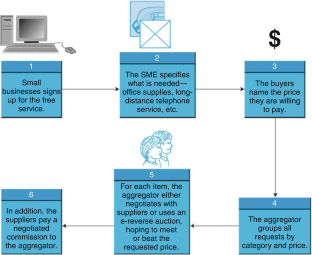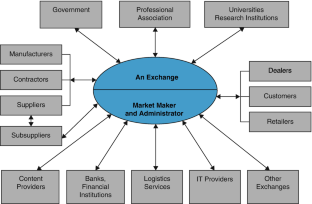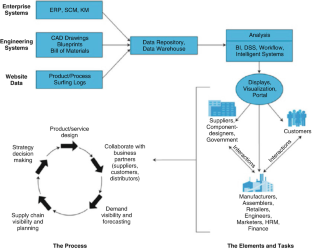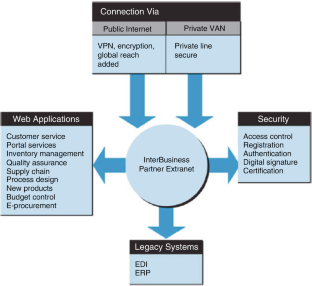 References
Bausa Peris, et al. Golden Book of Good Practice. Price Waterhouse, 2013.

Beard, M. E-Commerce: A Collaborative Approach [Kindle Edition]. Seattle, WA: Amazon Digital Services LLC, 2014.

Blur. "5 Global B2B Marketplaces That Can Help You Grow Your Business." Blur Blog, February 24, 2014.

Bodnar, K., and J. L. Cohen. The B2B Social Media Book: Become a Marketing Superstar by Generating Leads with Blogging, LinkedIn, Twitter, Facebook, Email and More. Hoboken, NJ: Wiley, 2012.

Brooks, M., J.J. Lovett, and S. Creek. Developing B2B Social Communities: Keys to Growth, Innovation, and Customer Loyalty. New York: Apress, 2013.

Browne, T. The Social Trade Show: Leveraging Social Media and Virtual Events to Connect with Your Customers. Hoboken, NJ: Que Biz-Tech, 2013.

Carr, D. F. "How Social Should Social Collaboration Be?" Forbes Tech, April 27, 2015. forbes.com/sites/davidcarr/2015/04/27/how-social-should-social-collaboration-be (accessed February 2016).

Charles, M. China Wholesale Trader Secrets- The Rise of Alibaba.com and New Entrepreneurs [Kindle Edition]. Seattle, WA: Amazon Digital Services, 2014.

Chen, L. Y. "Alibaba Beats Estimates as Ma's Push into Rural China Pays Off." Bloomberg Business, January 28, 2016. bloomberg.com/news/articles/2016-01-28/alibaba-sales-beat-estimates-after-making-mobile-rural-inroads (accessed February 2016).

CIPS Knowledge Works. "The University of Sheffield e-Tendering Case Study." January 2006. globalpublicprocurement.org/Documents/Resources/White-Papers/Successful-e-tendering.pdf (accessed March 2016).

Demery, P. "A Deep Dive into B2B Web Marketplaces." Internet Retailer, May 22, 2015.

DiMauro, V. "Big List 2.0: The Top B2B Online Customer Communities 2014." Leadernetworks.com, August 9, 2014. leadernetworks.com/2014/09/big-list-of-b2b-communities.html (accessed February 2016).

E-Commerce Wiki. "B2B Exchanges." (Last modified by R. Pfont: June 2, 2013). en.ecommercewiki.info/fundamentals/market_places/exchanges (accessed March 2016).

Erisman, P. Alibaba's World: How a Remarkable Chinese Company is Changing the Face of Global Business. Shanghai: Palgrave Macmillan, 2015.

eMarketer. "B2B Marketing Trends Roundup." SilverPop, February 2016.

eProc.org. "Sustainable Electronic Procurement Case Study: Branas Isaf Training." 2010 (no longer available online).

IBM. "Whirlpool's B2B Trading Portal Cuts Per Order Costs Significantly." G325-6693-00, 2000. White Plains, NY: IBM Corporation Software Group, Pub. 2000.

Leake, W., et al. Complete B2B Online Marketing. San Francisco, CA: Sybex, 2012.

McCafferty, D. "How Digital Partnership Drive Business Success." Baseline, January 1, 2015.

Monty, S. "How to Use Social Media at a Trade Show." Scott Monty, January 19, 2015. scottmonty.com/2013/11/how-to-use-social-media-at-trade-show.html (accessed May 2016).

Neff, J. "How Orabrush Got National Walmart Deal with YouTube Videos, $28 in Facebook Ads: Telling Walmart Employees They Have Bad Breath Leads to Distribution in 3,500 Stores." September 20, 2011. adage.com/article/news/orabrush-national-walmart-deal-youtube-videos/229914 (accessed March 2016).

Oka, A., et al. "Vision 2020: Ideas for Procurement in 2020 by Industry-Leading Procurement Executives." 2011. ariba.com/resources/library/vision-2020-the-future-of-procurement (accessed March 2016).

Petersen, R. "33 Inspiring B2B Digital Marketing Case Studies." Grow, May 21, 2015. businessesgrow.com/2015/05/21/b2b-digital-marketing-case-studies (accessed February 2016).

Pick, T. "20 Brilliant B2B Marketing and Digital Business Stats and Facts." Meltwater, August 28, 2015. meltwater.com/blog (accessed February 2016).

Regal, D. Revolutionizing the Checkout Process: Shoplet's E-Procurement [Kindle Edition]. Amazon Digital Services, Seattle, WA: 2014.

Rockwell, M. "Experts Debate Value of Reverse Auctions." December 11, 2013. fcw.com/articles/2013/12/11/experts-debate-value-of-reverse-auctions.aspx (accessed March 2016).

SAP. "Standard VMI." SAP's Help Portal. 2016. help.sap.com/saphelp_scm70/helpdata/en/48/03f69d67b34aa7e10000000a421937/content.html (accessed May 2016).

Templeman, M. "How Facebook and Twitter fit into B2B Marketing." Forbes.com, July 23, 2015. forbes.com/sites/miketempleman/2015/07/23/how-facebook-and-twitter-fit-into-b2b-marketing (accessed February 2016).

Tepper, N. "Nearly All B2B Companies Use Twitter and LinkedIn to Increase Brand Awareness." Internet Retailer, August 31, 2015.

Ueland, S. "9 B2B Companies That Excel at Social Media." PracticalEcommerce, January 6, 2015.

Wirthwein, C., and J. Bannon. The People Powered Brand: A Blueprint for B2B Brand and Culture Transformation. Ithaca, NY: Paramount Market Publishing, Inc., 2014.

Young, D. "Wowo Transforms Through Food Service Buy." Seeking Alpha, June 8, 2015.
Electronic Supplementary Material
Rights and permissions
Open Access This chapter is licensed under the terms of the Creative Commons Attribution-NonCommercial 2.5 International License (http://creativecommons.org/licenses/by-nc/2.5/), which permits any noncommercial use, sharing, adaptation, distribution and reproduction in any medium or format, as long as you give appropriate credit to the original author(s) and the source, provide a link to the Creative Commons license and indicate if changes were made.
The images or other third party material in this chapter are included in the chapter's Creative Commons license, unless indicated otherwise in a credit line to the material. If material is not included in the chapter's Creative Commons license and your intended use is not permitted by statutory regulation or exceeds the permitted use, you will need to obtain permission directly from the copyright holder.
Copyright information
© 2017 Springer International Publishing AG
About this chapter
Cite this chapter
Turban, E., Whiteside, J., King, D., Outland, J. (2017). Business-to-Business E-Commerce. In: Introduction to Electronic Commerce and Social Commerce. Springer Texts in Business and Economics. Springer, Cham. https://doi.org/10.1007/978-3-319-50091-1_4