Abstract
Upon completion of this chapter, you will be able to:
1.

Define electronic commerce (EC) and describe its various categories.

2.

Describe and discuss the content and framework of EC.

3.

Describe the major types of EC transactions.

4.

Describe the drivers of EC.

5.

Discuss the benefits of EC to individuals, organizations, and society.

6.

Discuss social computing.

7.

Describe social commerce and social software.

8.

Understand the elements of the digital world.

9.

Describe some EC business models.

10.

List and describe the major limitations of EC.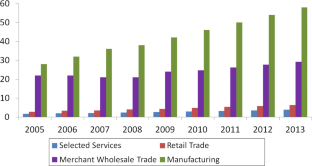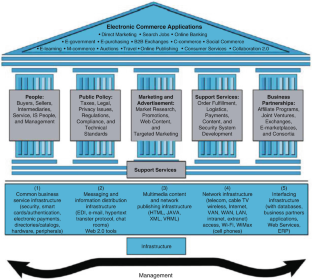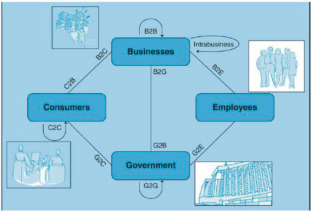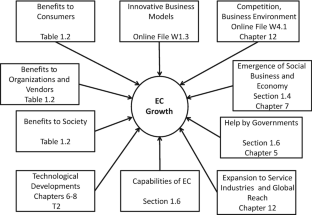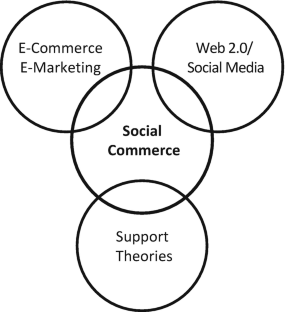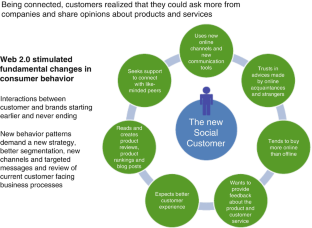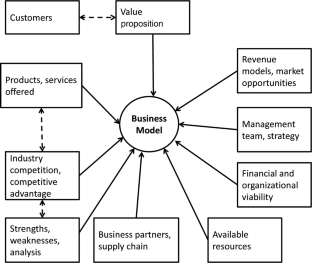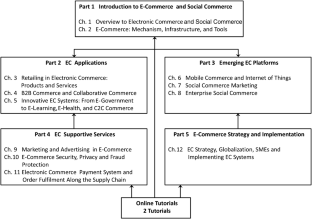 References
Ad Age Staff. "How Western Brands Are Tapping into China's Crazy-Big E-Commerce Holiday." Ad Age #Protips, November 4, 2013.

Ahmad, I. "100 Most Startling Tech Facts, Figures, and Statistics from 2013 [Infographic]." January 2, 2014. socialmediatoday.com/irfan-ahmad/2033741/100-most-startling-tech-facts-figures-and-statistics-2013-infographic (accessed March 2016).

Allison, M., "Starbucks Presses Social Media Onward." April 27, 2013. seattletimes.com/html/businesstechnology/2020862483_starbuckssocialxml.html (accessed May 2016).

Bathe, M. "eCommerce Community: NFL Super Bowl & eCommerce [Infographic]." January 28, 2015. thejibe.com/blog/15/01/ecommerce-community-nfl-super-bowl-ecommerce-infographic (accessed March 2016).

Bates, D., and Money Online. Making Money Online: Making Your First Thousand Dollars from the Internet has Never Been this Easy! Generate a Huge Monthly Passive Income from Home. Start…to Make Money Online with Proven Methods! [Kindle Edition], Seattle, WA: Amazon Digital Services, 2014.

Bertelsen, M. "8 Surprising Social Media Lessons You'll Learn from Oprah." Social Media Revolver, December 23, 2014. socialmediarevolver.com/surprising-social-media-lessons-oprah (accessed March 2016).

Brennan, B. "The effect of the 2014/15 NFL American Football Season on E-Commerce and Retail Companies." Conversocial, October 15, 2014. conversocial.com/blog/the-effect-of-the-2014/15-nfl-american-football-season-for-ecommerce-and-retail-companies#.VtoWdPkrI2w (accessed March 2016).

Bridges, R., and A. Sherman. Driverless Car Revolution: Buy Mobility, Not Metal, Kindle Edition. Seattle, WA: Amazon Digital Services, 2016.

Brohan, M. "Starbucks Wants Its Fill of Mobile-First Customers." Internet Retailer, November 4, 2015.

Buczynski, B. Sharing is Good: How Save Money, Time and Resources through Collaborative Consumption. Gabriola Island, BC Canada: New Society Publishers, 2013.

Burke, A. "How a 15-Year-Old Entrepreneur Got Her Product into Nordstrom." December 23, 2013. news.yahoo.com/blogs/profit-minded/15-old-entrepreneur-got-her-product-nordstrom-233738356.html (accessed March 2016).

CBS. "Facebook's Laser Drones Could Bring Internet to 5 Billion People." CBS Local, May 26, 2015. sanfrancisco.cbslocal.com/2015/03/26/facebook-droness-lasers-internet (accessed March 2016).

Colby, K. L. "Web 2.0 Technology for the New Generation. Simplify. Simplify. Simplify. (TECHNOLOGY)." Alaska Business Monthly, December 2008.

CPC Andrew. "50 Value Propositions for Ecommerce Retailers." CPC Strategy, July 12, 2012. cpcstrategy.com/blog/2012/07/50-value-propositions-for-ecommerce-retailers (accessed March 2016).

Drucker, P. Managing in the Next Society. New York: Truman Talley Books, 2002.

Dusto, A. "The National Football League Goes for an E-Commerce Touchdown in China." Internet Retailer, July 22, 2013.

Edwards, S., Web 2.0 Guide- Tools and Strategy for the New Internet Wave, [Kindle] Amazon Digital Services, 2013.

Fei, X., and J-Y Chung. IT for Future e-Business Management. Heidelberg, Berlin: Springer Link, 2015.

Gao, P., H-W. Kaas, D. Mohr, and D. Wee. "Disruptive Trends That Will Transform the Auto Industry." McKinsey Company, January 2016.

Guides. Crowdsourcing: Uber, Airbnb, Kickstarter, & the Distributed Economy. Berkeley, CA: Lightning Guide, 2015.

Howard, B. We-Commerce: How to Create, Collaborate, and Succeed in the Sharing Economy. Westminster, London: Tarcher Perigee, 2015.

Karakas, F. "Welcome to World 2.0: The New Digital Ecosystem." Journal of Business Strategy, 3, no. 4 (2009).

Khosrow-Pour, M., E-Commerce for Organizational Development and Competitive Advantage, Hershey, PA: IGI Global, 2013.

Lazazzera, R. "How to Choose an Ecommerce Business Model." Shopify, February 19, 2015. shopify.com/blog/17240328-how-to-choose-an-ecommerce-business-model (accessed March 2016).

Leggatt, H. "UK: Half of Domino's Pizza Sales Online." February 16, 2012. bizreport.com/2012/02/uk-almost-half-of-dominos-pizza-sales-online.html (accessed May 2016).

Li, F., and T. Han. "Singles' Day Spurs Industry Rally." China Daily Hong Kong Edition, November 25, 2013.

Loeb, W. "Starbucks: Global Coffee Giant Has New Growth Plans." January 31, 2013. forbes.com/sites/walterloeb/2013/01/31/starbucks-global-coffee-giant-has-new-growth-plans (accessed May 2016).

Maitra, D. "E-Commerce Is a New Dream for India Inc." Deccan Herald, April 14, 2013.

Manyika, J., M. Chui, J. Bughin, R. Dobbes, P. Bisson, and A. Marrs. "Disruptive Technologies: Advances That Will Transform Life, Business, and the Global Economy." McKinsey Global Institute. May (2013). mckinsey.com/insights/business_technology/disruptive-technologies (accessed March 2016).

McCafferty, D. "How Technology Disrupts Work-Life-Balance." Baseline, May 25, 2015.

McCafferty, D. "The Top 9 Tech Trends for 2016." Baseline, January 26, 2016.

McDonald, R. "Inside P&G's Digital Revolution." McKinsey Quarterly, November 2011.

Moscaritolo, A. "Futuristic Japanese Hotel Staffed Entirely by Robots." News Opinions, February 5, 2015. pcmag.com/article2/0,2817,2476347,00.asp (accessed March 2016).

Moth, D. "How Starbucks Uses Pinterest, Facebook, Twitter and Google+." March 6, 2013. econsultancy.com/blog/62281-how-starbucks-uses-pinterest-facebook-twitter-and-google#i.1k5vbfsm0ndjpt (accessed May 2016).

Murphy, C. "The Internet of Things." Information Week, August 13, 2012.

Neil, D. "Who's Behind the Wheel? Nobody." The Wall Street Journal, September 24, 2012.

Neckermann, L. The Mobility Revolution: Zero Emissions, Zero Accidents, Zero Ownership. Leicester, UK: Matador, 2015.

Olanrewaju, T., K. Smaje, and P. Willmott. "The Seven Traits of Effective Digital Enterprises." McKinsey Company Insights, May 2014.

Panagiotaropoulou, S. "Starbucks Case Study: Innovation in CRM Strategies, Means of Enabling E-Commerce." LinkedIn Pulse, September 22, 2015. linkedin.com/pulse/starbucks-case-study-innovation-crm-strategies-means-stavoula (accessed March 2016).

Pantic, M. "How to Make Money from a Website—55 Ways to Bring in the Cash." August 31, 2013. business2community.com/online-marketong/make-money-website-55-ways-bringing-in-the-cash-0601137 (accessed March 2016).

Pepitone, J. "7 Craziest Things Connected to the Internet." September 18, 2012. money.cnn.com/gallery/technology/2012/09/18/internet-of-things/4.html (accessed March 2016).

Piastro, M. "The Top 10 Trends Shaping the Future of Ecommerce." November 8, 2010. imediaconnection.com/content/27969.asp (accessed March 2016).

Plunkett, J. W., et al. (eds.), Plunkett's E-Commerce & Internet Business Almanac 2015 (Plunkett's E-Commerce and Internet Business Almanac). Houston, TX: Plunkett Research Ltd., 2015.

Pressler, J. "The World is not Enough for Net-a-Porter." Nymag.com/thecut/, August 11, 2015.

Rappa, M. "Business Models on the Web." January 17, 2010. digitalenterprise.org/models/models.html (accessed March 2016).

Roggio, A. "9 Ecommerce Lessons from NFL Online Shops." Practical Ecommerce, November 6, 2013. practicalecommerce.com/article/60509-9-Ecommerce-Lessons-from-NFL-Online-Shops (accessed March 2016).

Schoultz, M. "Starbucks Marketing Makes Social Media a Difference Maker." June 15, 2013. digitalsparkmarketing.com/creative-marketing/social-media/starbucks-marketing (accessed May 2016).

Shelly, G. B., and M. Frydenberg. Web 2.0: Concepts and Applications. Independence, KY: Course Technology, 2010.

Sidhu, I. The Digital Revolution: How Connected Digital Innovations are Transforming Your Industry, Company & Career. London: Pearson FT Press, 2015.

Smith, A. "This Flying Car Will Be Ready for Take Off in 2017." CNN News, March 17, 2015. money.cnn.com/2015/03/17/autos/aeromobil-flying-car/index.html?iid=surge-story-summary (accessed March 2016).

Solis, B. The End of Business As Usual: Rewire the Way You Work to Succeed in the Consumer Revolution. Hoboken, NJ: Wiley, 2012.

Sparkes, M. "Ten Ways That Driverless Cars Will Change the World." Telegraph, May 28, 2014. telegraph.co.uk/technology/google/10860036/ten-way-that-driverless-cars-will-change-the-world (accessed March 2016).

Stanley, T. and R. Ritacca. "E-Commerce in China: Driving a New Consumer Culture." KPMG Report, January 2014.

Straut, A. "Follow the Leader: How Starbucks is Dominating Mobile Commerce." Mobile Marketing, August 13, 2015.

Stelzner, M. "How Starbucks Engages Millions of Facebook Fans." May 20, 2010. socialmediaexaminer.com/how-starbucks-engages-millions-of-facebook-fans (accessed March 2016).

Strategic Direction. "DotCom Boom and Bust: The Secrets of E-Commerce Failure and Success." February 2005.

Taft, D. K. "Enterprise Applications: IBM Goes Social: 25 Examples of Big Blue Becoming a Social Business." January 19, 2012a. eweek.com/c/a/Enterprise-Applications/IBM-Goes-Social-25-Examples-of-Big-Blue-Becoming-a-Social-Business-601979 (accessed March 2016).

Taft, D. K. "Enterprise Applications: Why IBM Smarter Commerce Focuses on the Digital Customer." September 10, 2012b. eweek.com/it-management/slideshows/Why-IBM-Smarter-Commerce-Focuses-on-the-Digital-Customer (accessed March 2016).

Thomas, J. "Google's Self-Driving Car, the Justin Bieber of The Car World." San Jose Mercury News, January 21, 2014.

Tse, E. China's Disruptors: How Alibaba, Xiaomi, Tencent, and Other Companies Are Changing the Rules of Business. Westminster, London: Portfolio, 2015.

Turban, E., J. Strauss, and L. Lai. Social Commerce. New York: Springer, 2016.

U.S. Census Bureau. "E-Stats 2014 Report: Measuring the Electronic Economy." June 8, 2016. census.gov/newsroom/press-releases/2016/cb16-tps108.html (accessed February 2017).

Vizard, M. "Jaguar Launches Virtual Shopping Experiences." CIO Insight, June 5, 2013.

Wang, S., and E. Pfanner. "Online Shopping Marathon Zooms Off the Blocks in China." The New York Times, November 11, 2013.

Welch, M., and J. Buval. "Starbucks: Taking the Starbucks Experience Digital." eBook: Capgemini Consulting, November 23, 2015. ebooks.capgemini-consulting.com/dm/starbucks.pdf (accessed March 2016).

Wilfred, M. "Struggling Retailers Report Change in Shopping Trends." February 2, 2014. sproutwired.com/struggling-retailers-report-change-in-shopping-trends/185173 (accessed March 2016).

Willgren, S. "Farmers Online: Old Traditions, Modern Technology." The Epoch Times (Toronto, Canada), June 20–26, 2013.
Electronic Supplementary Material
Rights and permissions
Open Access This chapter is licensed under the terms of the Creative Commons Attribution-NonCommercial 2.5 International License (http://creativecommons.org/licenses/by-nc/2.5/), which permits any noncommercial use, sharing, adaptation, distribution and reproduction in any medium or format, as long as you give appropriate credit to the original author(s) and the source, provide a link to the Creative Commons license and indicate if changes were made.
The images or other third party material in this chapter are included in the chapter's Creative Commons license, unless indicated otherwise in a credit line to the material. If material is not included in the chapter's Creative Commons license and your intended use is not permitted by statutory regulation or exceeds the permitted use, you will need to obtain permission directly from the copyright holder.
Copyright information
© 2017 Springer International Publishing AG
About this chapter
Cite this chapter
Turban, E., Whiteside, J., King, D., Outland, J. (2017). Overview of Electronic Commerce and Social Commerce. In: Introduction to Electronic Commerce and Social Commerce. Springer Texts in Business and Economics. Springer, Cham. https://doi.org/10.1007/978-3-319-50091-1_1