Abstract
Upon completion of this chapter, you will be able to:
1.

Describe the need for justifying EC investments.

2.

Evaluate the issues involved in global EC.

3.

Describe the reasons for success and failure of EC.

4.

Describe how small and medium-sized businesses can use EC.

5.

Understand the foundations for ethical issues in EC.

6.

Describe intellectual property law and understand its adjudication.

7.

Explain privacy and free speech issues and their challenges.

8.

Describe the future of e-commerce.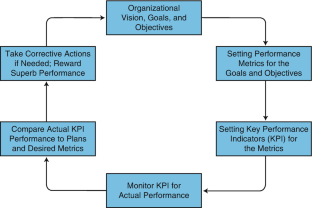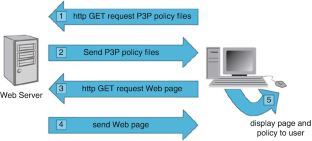 References
Adobe. "Going Global in a Social World: Promoting Global Brands Using the Facebook Page Structure." A white paper by Adobe Systems Inc., #91069096, March 2012. marketingpedia.com/Marketing-Library/Social%20Media/Adobe_Going_Global_Social_World.pdf (accessed April 2016).

AIIA. Greening Your Business Through Technology, (an e-Book). Section 4.3.1 case study: Telstra-Cost-Benefit Analysis Calculators (Business Innovation). November 2009, Download at witsa.org/news/newsletter_Q210/img/AIIA_GreenIT_eBook.pdf (accessed April 2016).

Andrews, L. I Know Who You Are and I Saw What You Did: Social Networks and the Death of Privacy. Florence, MA: Free Press, 2012.

Bach, J. "Telus International and Ortsbo Deliver Real-Time Language Translation for Online Chat Customer Service." Telus International Blog, August 29, 2013. smallcapinvestorblog.agoracom.com/ir/intertainment/forums/discussion/topics/584386-telus-international-and-ortsbo-deliver-real-time-language-translation-for-online/messages/1833296 (accessed May 2016).

Bailey, M. Complete Guide to Internet Privacy, Anonymity & Security. 2nd ed. Delhi, India: Nerel Online, 2015.

Baldwin, C. "Will Aldi Justify Its Move into E-commerce?" Essential Retail, September 28, 2015.

Barbaschow, A. "Australia is Outpacing the US in IoT Adoption: Telstra CTO." ZDNet.com, April 7, 2016. zdnet.com/article/Australia-is-outpacing-the-US-in-iot-adoption-telstra-cto (accessed April 2016).

Beasley, M. Practical Web Analytics for User Experience: How Analytics Can Help You Understand Your Users. Burlington, MA: Morgan Kaufmann, 2013.

Burke, A., "How a 15 Year-Old Entrepreneur Got Her Product into Nordstrom." Yahoo! News, May 30, 2013. news.yahoo.com/blogs/profit-minded/15-old-entrepreneur-got-her-product-nordstrom-233738356.html (accessed June 2014).

Cagaoan, K. A. A., M. J. A. V. Buenaobra, A. T. M. Martin, and J. C. Paurillo. "Privacy Awareness in E-Commerce." International Journal of Education and Research, January 2014. Vol. 2, No. 1, ijern.com/journal/January-2014/19.pdf (accessed April 2016).

Chapman, M. "Aldi Puts £35 m Into Ecommerce as It Begins Selling Wine Online." Marketing Magazine, January 21, 2016. marketingmagazine.co.uk/article/1380384/aldi-puts-35m-ecommerce-begins-selling-wine-online (accessed April 2016).

Chess Media Group. Implementing Enterprise 2.0 at IBM. Enterprise 2.0 Case Study Series, No. 9, May 2012.

Clark, J. "E-Commerce in China: What Are the Challenges and Opprotunities?" Econsultancy, February 5, 2015. econsultancy.com/blog/66044-ecommerce-in-china-what-are-the-challenges-opportunities (accessed May 2016).

Company News. "Study Trip to China: What Are the Challenges and Opportunities of Chinese." ECommerce Europe, May 27, 2015. ecommerce-europe.eu/news/2015/study-trip-to-china-what-are-the-challenges-and-opportunities-of-chinese-cross-border-e-commerce (accessed April 2016).

Dragani, R. "UK Court Orders Blockade on Pirate Bay." E-Commerce Times, May 1, 2012.

DHL. "Vision Picking in the Warehouse-Augmented Reality in Logistics." SupplyChain247, January 29, 2015. supplychain247.com/article/vision_picking_in_the_warehouse_augmented_reality_in_logistics (accessed April 2016).

Douglas, M. "New Retail Strategies: It's a Store! It's a Site! It's a Warehouse!" 2014. inboundlogistics.com/cms/article/new-retail-strategies-its-a-store-its-a-site-its-a-warehouse (accessed May 2016).

Fan, W. "Alibaba has Big Plans for Small U.S. Businesses." Ecns.cn.news, June 11, 2015. ecns.cn/business/2015/06-11/168916.shtml (accessed May 2016).

Goldberg, J. Internet Marketing 101: Online Marketing for Small Business, [Kindle Edition]. Seattle, WA: Simultaneous Device Usage, 2016.

Gouveia, A. "2013 Wasting Time at Work Survey." July 28, 2013. sfgate.com/jobs/salary/article/2013-Wasting-Time-at-WorkSurvey-4374026.php (accessed May 2016).

Guynn, J., "Lawmakers Ask Google's Larry Page to Address Glass Privacy Issues." Los Angeles Times, May 16, 2013.

Hobbs, T. "How Aldi's Move Into Ecommerce Shows It Is Becoming a More 'Conventional' Grocer." Marketing Week, September 28, 2015.

Instagram. "Artist Richard Prince Made $90,000 by Selling Someone's Instagram Photo Without Permission." First Post, May 26, 2015.

Kankanala, K. C. Social Media and IP: Social Media, Intellectual Property and Business (Intellectual Property Basics for Business Book 4) Kindle Edition. Seattle, WA: Amazon Digital Services, 2015.

Kemp, S. "Digital in 2016." Wearesocial. January 27, 2016. wearesocial.com/uk/special-reports/digital-in-2016 (accessed April 2016).

Kenyon, A. T. Comparative Defamation and Privacy Law (Cambridge Intellectual Property and Information Law). New York: Cambridge University Press, 2016.

Kerr, J. C. "Stores Can See Where You Go by Tracking Your Phone." Mercury News, February 19, 2014.

Knight, K. "Report: Timeliness Key for Ecommerce." BizReport, January 28, 2016.

Leggatt, H. "Online Privacy Real Concern for 90% of U.S. Internet Users." BizReport, February 14, 2012. bizreport.com/2012/02/90-percent-of-online-adults-worry-about-their-online-privacy.html (accessed May 2016).

Lewis, M. "Ethical Issues Relating to E-commerce." LinkedIn.com, June 5, 2014.

McCafferty, D. "9 Significant Technology Predictions for 2016." Baseline, February 24, 2016a.

McCafferty, D. "How Digital Partnerships Drive Business Success." Baseline, January 15, 2016b.

McLaughlin, K. "Oracle Wins Appeal in Google Android Suit, Court Rules It Can Copyright Java APIs." CRN News, May 9, 2014. crn.com/news/applications-os/300072804/oracle-wins-appeal-in-google-android-suit-court-rules-it-can-copyright-java-APIs (accessed April 2016).

Mills, I. "The Future of Ecommerce for Small Business." Huffington Post, March 3, 2014. huffingtonpost.com/ian-mills/future-of-ecommerce-for-small-business_b_4862514.html (accessed April 2016).

Murtagh, R. "The Case for E-Commerce." Telstra Exchange, July 21, 2015. exchange.telstra.com.au/2015/07/21/case-e-commerce (accessed April 2016).

Nielsen. "State of the Media: The Social Media Report 2012." 2012. nielsen.com/us/en/reports/2012/state-of-the-media-the-social-media-report-2012.html (accessed March 2017).

O'Brien, K. J., and Streitfeld, D. "Swiss Court Orders Modifications to Google Street View." June 8, 2012. nytimes.com/2012/06/09/technology/09iht-google09.html?_r=0 (accessed April 2016).

OECD (Organization for Economic Cooperation and Development). Enhancing SME Competitiveness: The OECD Bologna Ministerial Conference, Bologna, 14–15, June 2000. (2001). oecd.org/cfe/smes/enhancingsmecompetitivenesstheoecdbolognaministerialconferencebologna14-15june2000.htm (accessed May 2016).

Petouhoff, N. L. Radian6 Community "EBook: ROI of Social Media: Myths, Truths and How to Measure." February 2012. digitalintelligencetoday.com/documents/Radian6_2012.pdf (accessed April 2016).

Petroff, A. "Want to Chat in 29 Languages?" CNN Money, January 2, 2014. money.cnn.com/2014/01/02/technology/translation-service-app (accessed April 2016).

Pittaway, C. "E-Commerce Is a Rising Platform for Small Business Owners." BizNiz Africa, February 17, 2016. biznizafrica.co.za/e-commerce-is-a-rising-platform-for-small-business-owners (accessed May 2016).

PRC. "Workplace Privacy and Employee Monitoring." (Revised May 2014). privacyrights.org/workplace-privacy-and-employee-monitoring (accessed April 2016).

PR Newswire. "NFL Opens E-Commerce Shop in Chinese Market." October 28, 2013. prnewswire.com/news-releases/nfl-opens-e-commerce-shop-in-chinese-market-229541851.html (accessed April 2016).

Protalinski, E. "The Pirate Bay Now Uses Torrents Time to Let You Stream All Its Movies and TV Shows." Venturebeat.com, February 5, 2016.

Ranger, S. "The Undercover War onYour Internet Secrets: How Online Surveillance Cracked Our Trust in the Web." Tech Republic, February 10, 2016.

Raskino, M. and G. P. Waller. "Learn How to Lead Your Digital Business Team." A Gartner Webinar, March 8, 2016.

Sargent, B. B., and N. Kelly. Gaining Global Web Presence: Common Practices from 1,000 Top Websites. Lowell, MA: Common Sense Advisory, Inc., 2010. commonsenseadvisory.com/Portals/_default/Knowledgebase/ArticleImages/101130_R_Global_Web_Presence_Preview.pdf (accessed April 2016).

Scollay, R. "Six Business Technology Predictions for 2016." Enterprise Innovation, November 10, 2015. enterpriseinnovation.net/article/six-business-technology-predictions-2016-150408718 (accessed April 2016).

Skype "Skype Translator Preview Now Available for Everyone." Zee News, May 14, 2015.

Sterling, T. "European Court: Google Must Yield on Personal Info." May 13, 2014. bigstory.ap.org/article/european-court-upholds-right-be-forgotten-says-google-must-edit-some-search-results (accessed April 2016).

Stone, B. "Pro Sports versus the Web Pirates." February 24, 2011. businessweek.com/magazine/content/11_10/b4218066626285.htm (accessed April 2016).

TeamQuest. "The Business Value of IT." Special Report, Computer Weekly, October 2013, Reprinted as a White Paper on April 23, 2014. teamquest.com/pdfs/whitepaper/understanding-real-value-it-proving-it-to-business.pdf (accessed April 2016).

TrueShip. "The Future of Ecommerce: 10 Predictions for 2016." January 5, 2016. trueship.com/blog/2016/01/05/the-future-of-ecommerce-10-predictions-for-2016/#VwLle_krI2w (accessed April 2016).

Turban, E. et al. Social Commerce, New York: Springer, 2016.

Van Der Sar, E. "Pirate Bay Moves to the Cloud, Becomes Raid-Proof." October 17, 2012. torrentfreak.com/pirate-bay-moves-to-the-cloud-becomes-raid-proof-121017 (accessed April 2016).

Vega, L. The Global Influence: E-Commerce Marketing Tips for Small Businesses. New York: Luna Vega Consulting, 2014.

Zottola, A. J. "Legal Considerations for E-Commerce Businesses." Venable, April 2014. venable.com/legal-considerations-for-e-commerce-businesses-04-04-2014 (accessed April 2016).
Electronic Supplementary Material
Rights and permissions
Open Access This chapter is licensed under the terms of the Creative Commons Attribution-NonCommercial 2.5 International License (http://creativecommons.org/licenses/by-nc/2.5/), which permits any noncommercial use, sharing, adaptation, distribution and reproduction in any medium or format, as long as you give appropriate credit to the original author(s) and the source, provide a link to the Creative Commons license and indicate if changes were made.
The images or other third party material in this chapter are included in the chapter's Creative Commons license, unless indicated otherwise in a credit line to the material. If material is not included in the chapter's Creative Commons license and your intended use is not permitted by statutory regulation or exceeds the permitted use, you will need to obtain permission directly from the copyright holder.
Copyright information
© 2017 Springer International Publishing AG
About this chapter
Cite this chapter
Turban, E., Whiteside, J., King, D., Outland, J. (2017). Implementation Issues: From Globalization to Justification, Privacy, and Regulation. In: Introduction to Electronic Commerce and Social Commerce. Springer Texts in Business and Economics. Springer, Cham. https://doi.org/10.1007/978-3-319-50091-1_12