Abstract
Upon completion of this chapter, you will be able to:
1.

Describe cross-border EC and the issues that arise in EC payments and fulfillment.

2.

Describe the major changes in retail and their impacts on EC payments.

3.

Discuss the different payment cards used online and processing methods.

4.

Discuss the different categories and potential uses of smart cards.

5.

Describe the issues with and solutions to online micropayments.

6.

Understand PayPal and third-party payment gateways.

7.

Understand the major types and methods of mobile payments.

8.

Describe the differences and key characteristics of digital and virtual currencies.

9.

Define EC order fulfillment and describe the EC order fulfillment process.

10.

Describe the major problems of EC order fulfillment.

11.

Describe various solutions to EC order fulfillment problems.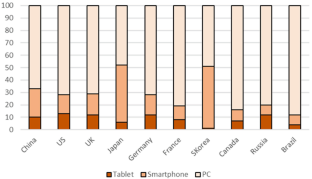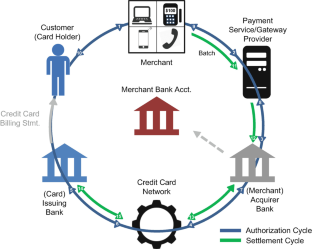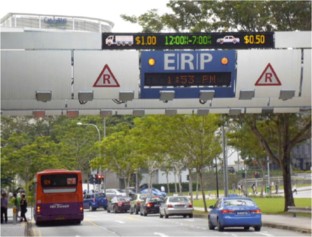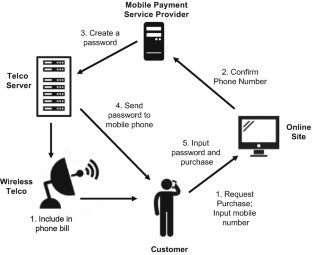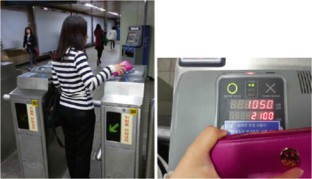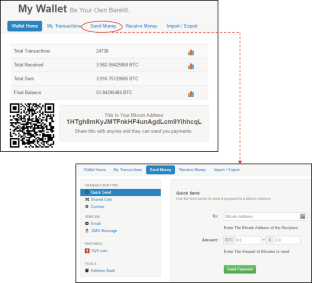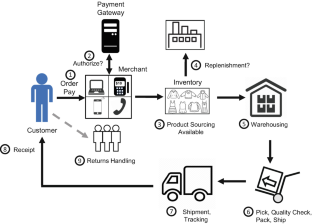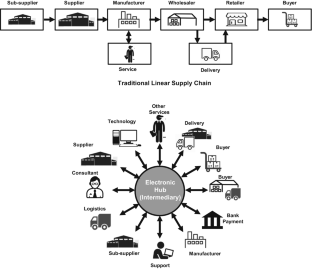 References
Accenture. "2015 North America Consumer Digital Payments Survey." October 21, 2015. accenture.com/t20151021T165757__w__/us-en/_acnmedia/Accenture/next-gen/na-payment-survey/pdfs/Accenture-Digital-Payments-Survey-North-America-Accenture-Executive-Summary.pdf (accessed May 2016).

Adyen. "Cross-Border Payments Opportunities and Best Practices For Going Global." 2015. adyen.com/blog/report-cross-border-payments-will-drive-your-growth (accessed May 2016).

Alizilia. "Cross-Border E-Commerce to Reach $1 Trillion in 2020." June 11, 2015. alizila.com/cross-border-e-commerce-to-reach-1-trillion-in-2020 (accessed May 2016).

Allum, S. Designing Mobile Payment Experiences. O'Reilly Media (2014).

Antonopoulos, A. Mastering Bitcoin. O'Reilly Media, 2015. en.bitcoin.it/wiki/Mastering_Bitcoin (accessed May 2016).

Bowman, R. "Will Google Shopping Express Help Retailers Fend Off Challenge from Amazon?" Forbes, June 17, 2014. forbes.com/sites/robertbowman/2014/06/17/will-google-shopping-express-help-retailers-fend-off-challenge-from-amazon/#290975155e7e (accessed May 2016).

Boyle, A. "Flirtey Makes First Urban Drone Delivery in FAA Test, Beating Amazon to the Punch." (2016). geekwire.com/2016/flirtey-makes-an-urban-drone-delivery-in-faa-test-beating-amazon-to-the-punch (accessed May 2016).

Capgemini Financial Services Analysis. "Top Ten Trends in Payments 2016." 2016. capgemini.com/resource-file-access/resource/pdf/payments_trends_2016.pdf (accessed May 2016).

CardCash. "Gift Card Statistics." 2015. cardcash.com/gift-card-statistics (accessed May 2016).

Cipriani, J. "Coin Looks Beyond Smart Cards by Teaming With MasterCard." Fortune, January 6, 2016. fortune.com/2016/01/06/coin-mastercard-mobile-payments (accessed May 2016).

CoinReport. "What Are the Advantages and Disadvantages of Bitcoin?" 2014. coinreport.net/coin-101/advantages-and-disadvantages-of-bitcoin (accessed May 2016).

Costco. "CostCo Annual Report 2015." October 2015. phx.corporate-ir.net/External.File?item=UGFyZW50SUQ9NjA1NzM5fENoaWxkSUQ9MzE3NzEwfFR5cGU9MQ==&t=1 (accessed May 2016).

CyberSource. "Annual Fraud Benchmark Report: A Balancing Act." 2016. cybersource.com/learn/fraud_management (accessed May 2016).

Del Rey, J. "This Is What It Looks Like Inside an Amazon Warehouse (Photos)." December 23, 2013. allthingsd.com/20131223/this-is-what-it-looks-like-inside-an-amazon-warehouse-slideshow/#slideshow-1-3 (accessed May 2016).

Demery, P. "B2B E-Commerce Sales Will Top $1.13 Trillion by 2020." April 2, 2015. internetretailer.com/2015/04/02/new-report-predicts-1-trillion-market-us-b2b-e-commerce (accessed May 2016).

Demery, P. "UPS Ties Technology to Bridgeline Digital's E-Commerce Software." June 12, 2012. internetretailer.com/2012/06/12/ups-ties-technology-bridgeline-digitals-e-commerce-software (accessed April 2015).

Economist. "Why Does Kenya Lead the World in Mobile Money?" May 27, 2013. economist.com/blogs/economist-explains/2013/05/economist-explains-18 (accessed May 2016).

eMarketer. "Mobile Payments Will Triple in the US in 2015." October 26, 2016. emarketer.com/Article/Mobile-Payments Will-Triple-US-2016/1013147#sthash.dj6IbXrS.dpuf (accessed May 2016).

eMarketer. "Worldwide Retail Ecommerce Sales: eMarketer's Updated Estimates and Forecast Through 2019." December 23, 2015. www.emarketer.com/Report/Worldwide-Retail-Ecommerce-Sales-eMarketers-Updated-Estimates-Forecast-Through-2019/2001716 (accessed May 2016).

European Banking Authority. "Guidelines on the Security of Internet Payments." December 19, 2014. eba.europa.eu/regulation-and-policy/consumer-protection-and-financial-innovation/guidelines-on-the-security-of-internet-payments (accessed May 2016).

Evans, D. S., and R Schmalensee. Paying with Plastic: The Digital Revolution in Buying and Borrowing, 2nd ed., Cambridge, MA: MIT Press, 2005.

FATF. "Virtual Currencies Key Definitions and Potential AML/CFT Risks." FATF Report 2014. fatf-gafi.org/publications/methodsandtrends/documents/virtual-currency-definitions-aml-cft-risk.html (accessed May 2016).

French, S. "6 Myths about Amazon Prime Air and Drone Delivery, Debunked." December 2, 2015a. marketwatch.com/story/6myths-about-amazon-prime-air-and-drone-delivery-debunked-2015-12-02 (accessed May 2016).

French, S. "Drone Delivery Is Already Here — And It Works." December 15, 2015b. marketwatch.com/story/drone-delivery-is-already-here-and-it-works-2015-11-30

Gartner. "Gartner Announces Rankings of Its 2015 Supply Chain Top 25." May 14, 2015. gartner.com/newsroom/id/3053118 (accessed May 2016).

Goodale, D. "Everything You Need to Know about Cross-Border Fees." October 12, 2014. foxycart.com/blog/everything-you-need-to-know-about-cross-border-fees#.Vylu2PkrKuU (accessed May 2016).

Gordon, C. "Cash use and the ATM – Going from strength to strength." November 26, 2015. ncr.com/company/blogs/financial/76286 (accessed May 2016).

Grothas, M. "This is How Google's Project Wing Drone Delivery Service Could Work." Fast Company (2016). fastcompany.com/3055961/fast-feed/this-is-how-googles-project-wing-drone-delivery-service-could-work (accessed May 2016).

Hagerty, J. "Meet the New Generation of Robots for Manufacturing." June 2, 2015. wsj.com/articles/meet-the-new-generation-of-robots-for-manufacturing-1433300884 (accessed May 2016).

Halkias, M. "Amazon's One-Hour Delivery Now Available in Dallas; Find your ZIP Cose." The Dallas Morning News, March 26, 2015. bizbeatblog.dallasnews.com/2015/03/amazon-coms-one-hour-deliver-now-available-in-dallas-find-you-zip-code.html (accessed May 2016)

Hochstein, M. "Why Bitcoin Matters to Banks." American Banker. May 11, 2016. americanbanker.com/magazine/124_02/why-bitcoin-matters-for-bankers-1065590-1.html (accessed May 2016).

Kinnison, A. "How Order Management Systems Help Streamline Ecommerce." June 9, 2015. volusion.com/ecommerce-blog/articles/how-order-management-systems-help-streamline-ecommerce (accessed May 2016).

Lee, C. "iTunes Surpasses 35 Billion Songs Sold, itunes Radio Hits 40 Million Listeners." May 29, 2014. idownloadblog.com/2014/05/29/itunes-35-itunes-radio-40 (accessed May 2016).

LPT Team. "Payment Entrepreneurs Go after MicroPayments Segment, $13 B+ Opportunity Globally." January 31, 2014. letstalkpayments.com/payment-entrepreneurs-go-micropayments-segment-13-b-opportunity-globally (accessed May 2016).

Lunden, I. "Basic Fixed Phone Subscriptions." June 2, 2015. techcrunch.com/2015/06/02/6-1b-smartphone-users-globally-by-2020-overtaking-basic-fixed-phone-subscriptions (accessed May 2016).

Mahajan, N. "Why Costco's Online-First Approach in China is a Smart Strategy." May 4, 2015. foundingfuel.com/column/dispatches-from-china/why-costcos-onlinefirst-approach-in-china-is-a-smart-strategy (accessed May 2016).

MasterCard. "MasterCard Launches New Program That Can Turn Any Consumer Gadget, Accessory or Wearable into a Payment Device." October 26, 2015. newsroom.mastercard.com/press-releases/mastercard-launches-new-program-that-can-turn-any-consumer-gadget-accessory-or-wearable-into-a-payment-device (accessed May 2016).

McKee, J. "Redefining Virtual Currency." Yankee Group. May 2013. http://home.tapjoy.com/info/wp-content/uploads/sites/4/2013/05/RedefiningVirtualCurrency_WhitePaper-1MAY2013-v1.pdfhome.tapjoy.com/info/wp-content/uploads/sites/4/2013/05/RedefiningVirtualCurrency_WhitePaper-1MAY2013-v1.pdf (accessed May 2016).

Nielsen. "Global Connected Commerce: is e-Tail Therapy the New Retail Therapy." January 28, 2016. studylib.net/doc/8306358/nielsen-global-connected-commerce (accessed May 2016).

O'Grady, M. "Forrester Data Web-Influenced Retail Sales Forecast, 2016 To 2021." Forrester Research 2016. forrester.com/report/Forrester+Data+WebInfluenced+Retail+Sales+Forecast+2016+To+2021+EU7/-/E-RES133600 (accessed May 2016).

Omwansa, T. and Sullivan, N. Money, Real Quick: The M-Pesa Story. Guardian Books (2012).

PayPal. "PayPal Cross-Border Consumer Research 2015." 2015. paypalobjects.com/digitalassets/c/website/marketing/global/pages/jobs/paypal-insights-2015-global-report-appendix-added.pdf (accessed May 2016).

Peerless Research Group. "Aligning Order and Fulfillment Channels." June 2013. honeywellaidc.com/CatalogDocuments/honeywell-multichannel-fulfillment-white-paper.pdf (accessed May 2016).

Pymnts.com. "X-Border Payments Optimization Index." 2015. pymnts.com/x-border-payments-optimization (accessed May 2016).

Roberts, D. "How Big Banks Are Paying Lip Service to the Blockchain." Yahoo! Finance February 17, 2016. finance.yahoo.com/news/big-banks-interest-in-blockchain-r3-052723646.html?soc_src=mediacontentstory&soc_trk=tw (accessed May 2016).

Runde, D. "M-Pesa And The Rise Of The Global Mobile Money Market." Forbes. August 12, 2016. forbes.com/sites/danielrunde/2015/08/12/m-pesa-and-the-rise-of-the-global-mobile-money-market/#1831c30923f5 (accessed May 2016).

Smart Payment Association. "More Than Half of Payment Cards Shipped in 2015 Were Contactless." April 27, 2016. nfcworld.com/2016/04/27/344298/half-payment-cards-shipped-2015-contactless (accessed May 2016).

Stahl, L. "The Future of Money." November 22, 2015. cbsnews.com/news/future-of-money-kenya-m-pesa-60-minutes (accessed May 2016).

Statista-1. "Cumulative number of Apps Downloaded from the Apple App Store from July 2008 to June 2015 (in billions)." 2015. statista.com/statistics/263794/number-of-downloads-from-the-apple-app-store (accessed May 2016).

Statista-2. "Proximity Mobile Payment Transaction Value in the United States from 2014 to 2019 (in Billion U.S. Dollars)." 2016. statista.com/statistics/244475/proximity-mobile-payment-transaction-value-in-the-united-states (accessed May 2016).

Taylor, K. "Starbucks Is Conquering a Huge Challenge in Retail—and Even Apple and Chipotle Should Be Jealous." November 20, 2015. businessinsider.com/starbucks-mobile-payment-numbers-2015-11 (accessed May 2016).

Tobe, F. "Competing Robotic Warehouse Systems." April 30, 2015. therobotreport.com/news/goods-to-man-robotic-systems (accessed May 2016).

Tomaino, N. "Bitcoin is Good Money." February 10, 2015. businessoffashion.com/articles/opinion/good-money (accessed May 2016).

Tran, M. "Tmall and Tmall Global: The 'Fast Track into China' for U.S. Retailers." 2015. cpcstrategy.com/blog/2015/05/tmall-tmall-global-fast-track-china-u-s-retailers (accessed May 2016).

Valerio, P. "Amazon Robotics: IoT in the Warehouse." InformationWeek. September 28, 2015. informationweek.com/strategic-cio/amazon-robotics-iot-in-the-warehouse/d/d-id/1322366 (accessed May 2016).

VanLandingham, G. "What's Challenging About E-Commerce Fulfillment? Everything." October 10, 2014. supplychaindharma.com/e-commerce-fulfillment (accessed May 2016).

Vodafone. "M-Pesa FAQs." 2016. vodafone.com/content/index/what/m-pesa/m-pesa-faqs.html# (accessed May 2016).

World Bank. "Remittances to Developing Countries Edge Up Slightly in 2015." April 13, 2016. worldbank.org/en/news/press-release/2016/04/13/remittances-to-developing-countries-edge-up-slightly-in-2015 (accessed May 2016).

World Bank. "Massive Drop in Number of Unbanked, says New Report." April 15, 2015. worldbank.org/en/news/press-release/2015/04/15/massive-drop-in-number-of-unbanked-says-new-report-mwpvl (accessed May 2015)

Wuulfraat, M. "Amazon Global Fulfillment Center Network." 2016. mwpvl.com/html/amazon_com.html (accessed May 2016).

Wuulfraat, M. "Logistics Comment: Amazon is Building a New Distribution Network - Quickly and Quietly!" July 23, 2014. scdigest.com/EXPERTS/WULFRAAT_14-07-23.PHP?cid=8309&ctype=content (accessed May 2016).
Electronic Supplementary Material
Rights and permissions
Open Access This chapter is licensed under the terms of the Creative Commons Attribution-NonCommercial 2.5 International License (http://creativecommons.org/licenses/by-nc/2.5/), which permits any noncommercial use, sharing, adaptation, distribution and reproduction in any medium or format, as long as you give appropriate credit to the original author(s) and the source, provide a link to the Creative Commons license and indicate if changes were made.
The images or other third party material in this chapter are included in the chapter's Creative Commons license, unless indicated otherwise in a credit line to the material. If material is not included in the chapter's Creative Commons license and your intended use is not permitted by statutory regulation or exceeds the permitted use, you will need to obtain permission directly from the copyright holder.
Copyright information
© 2017 Springer International Publishing AG
About this chapter
Cite this chapter
Turban, E., Whiteside, J., King, D., Outland, J. (2017). Electronic Commerce Payment Systems and Order Fulfillment. In: Introduction to Electronic Commerce and Social Commerce. Springer Texts in Business and Economics. Springer, Cham. https://doi.org/10.1007/978-3-319-50091-1_11