Abstract

Humans do not only perform individual motion separately, but they transit motions from one to another. It has been widely known that human sit-to-stand and walking motions are composed of four and five muscle synergies, but it is not clarified how humans utilize these muscle synergies to generate sit-to-walk motion. This study conducted a measurement experiment to identify muscle synergy structure in standing leg during the sit-to-walk motion. Results showed that the same muscle synergy of sit-to-stand and walking could explain sit-to-walk motion. Three of four synergies in sit-to-stand was not significant different but the last synergy was adaptively changed in order to shorten the time of postural stabilization to initiate stepping motion.
Research supported by JSPS KAKENHI Grant Number 15K20956, 2612005, 16H04293 and JST RISTEX Service Science, Solutions and Foundation Integrated Research Program.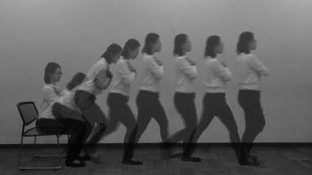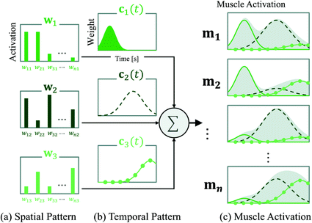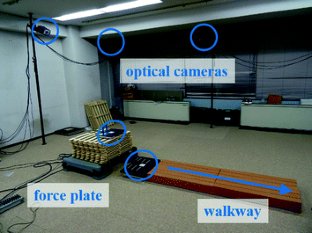 References
Q. An, Y. Ishikawa, S. Aoi, T. Funato, H. Oka, H. Yamakawa, A. Yamashita, H. Asama, Analysis of muscle synergy contribution on human standing-up motion using human neuro-musculoskeletal model, in Proceedings of the 2015 IEEE International Conference on Robotics and Automation (ICRA2015), pp. 5885–5890, Seattle USA, 2015

Y.P. Ivanenko, G. Cappellini, N. Dominici, R.E. Poppele, F. Lacquaniti, Coordination of Locomotion with Voluntary Movements in Humans. J. Neurosci. 25, 7238–7253 (2005)

Q. An, H. Yamakawa, A. Yamashita, H. Asama, Muscle synergies of sit-to-stand and walking account for sit-to-walk motion, in Proceedings of the 6th International Conference on Advanced Mechatronics, pp. 96–97, Tokyo, Japan, 2015

N. Bernstein, The Co-ordination and Regulation of Movement (Pergamon, Oxford, 1967)

D.D. Lee, H.S. Seun, Learning the parts of objects by non-negative matrix factorization. Nature 401, 788–791 (1999)
Acknowledgments

Authors thank Ms. Ningjia Yang to help us performing the experiment.
Copyright information

© 2017 Springer International Publishing AG
About this paper
Cite this paper
An, Q., Yamakawa, H., Yamashita, A., Asama, H. (2017). Different Temporal Structure of Muscle Synergy Between Sit-to-Walk and Sit-to-Stand Motions in Human Standing Leg. In: Ibáñez, J., González-Vargas, J., Azorín, J., Akay, M., Pons, J. (eds) Converging Clinical and Engineering Research on Neurorehabilitation II. Biosystems & Biorobotics, vol 15. Springer, Cham. https://doi.org/10.1007/978-3-319-46669-9_151
DOI: https://doi.org/10.1007/978-3-319-46669-9_151

Published:

Publisher Name: Springer, Cham

Print ISBN: 978-3-319-46668-2

Online ISBN: 978-3-319-46669-9

eBook Packages: EngineeringEngineering (R0)