Abstract
This chapter explores how witchcraft beliefs in the early eighteenth century often succumbed to growing scepticism and increasingly became objects of parody and ridicule. It focuses on an etching of the French printmaker Jean Crépy, appended to a 1710 satiric novel by the Parisian author, Laurent Bordelon, The Story of the Extravagant Imaginations of Monsieur Oufle. Crépy redirected the disgust and fear that dances at Sabbath rituals previously aroused, by parodying an influential etching created a century earlier by the Polish artist Jan Ziarnko. He transformed Ziarnko's lascivious and threatening dancers into somersaulting acrobats, and thereby attempted to persuade readers that Sabbath rituals were simply foolish delusions created in the imagination of people like Monsieur Oufle, his name an anagram for le fou, a fool.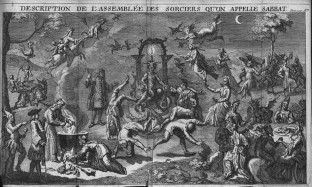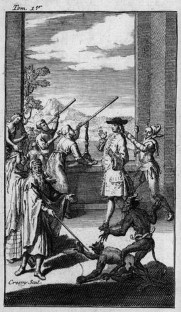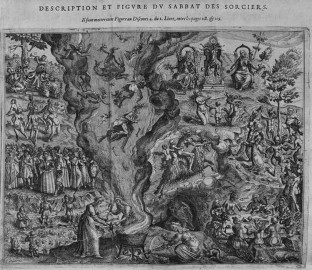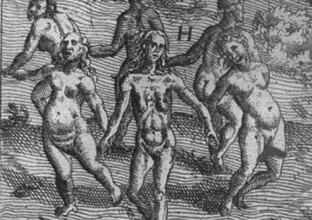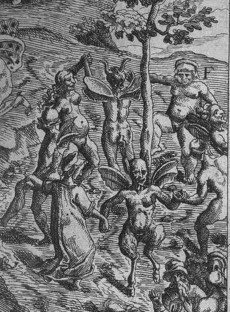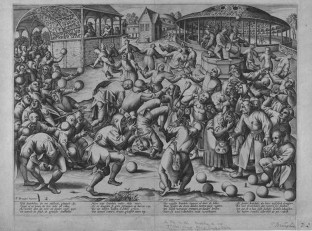 Rights and permissions
Open Access This chapter is licensed under the terms of the Creative Commons Attribution-NonCommercial 2.5 International License (http://creativecommons.org/licenses/by-nc/2.5/), which permits any noncommercial use, sharing, adaptation, distribution and reproduction in any medium or format, as long as you give appropriate credit to the original author(s) and the source, provide a link to the Creative Commons license and indicate if changes were made.
The images or other third party material in this chapter are included in the chapter's Creative Commons license, unless indicated otherwise in a credit line to the material. If material is not included in the chapter's Creative Commons license and your intended use is not permitted by statutory regulation or exceeds the permitted use, you will need to obtain permission directly from the copyright holder.
About this chapter
Cite this chapter
Zika, C. (2017). The Transformation of Sabbath Rituals by Jean Crépy and Laurent Bordelon: Redirecting Emotion through Ridicule. In: Bailey, M., Barclay, K. (eds) Emotion, Ritual and Power in Europe, 1200–1920. Palgrave Studies in the History of Emotions. Palgrave Macmillan, Cham. https://doi.org/10.1007/978-3-319-44185-6_13
DOI: https://doi.org/10.1007/978-3-319-44185-6_13

Published:

Publisher Name: Palgrave Macmillan, Cham

Print ISBN: 978-3-319-44184-9

Online ISBN: 978-3-319-44185-6

eBook Packages: HistoryHistory (R0)