Abstract
This chapter provides a summary of the state of Mathematics teacher's preparation in Central America and the Caribbean based on four papers presented at a workshop of the International Commission on Mathematical Instruction: Capacity and Networking Project, held in Costa Rica in August 2012. The countries considered here are Colombia, Costa Rica, Dominican Republic and Venezuela. First, a description of the conditions of this region in various international comparative tests of Mathematics is established, as a prelude to offer elements of each country about the general structure of their education systems and the main features of their curricula in school Mathematics; then the initial preparation and professional development of teachers are studied. Finally, graduate programs and research in Mathematics Education are analyzed and, to conclude, the main challenges that these countries face in the current scenario are indicated. Throughout all this work, comparative elements between the four countries are given in the dimensions studied.
Keywords
Teacher preparation

Mathematics

Mathematics education

Central America

The Caribbean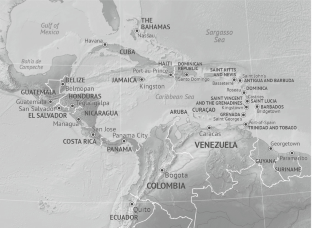 Notes
1.

A study on these and other multinational mathematics education organizations can be found in Ruiz (2013).

2.

The complete national reports were published in Spanish in the journal Cuadernos de Investigación y Formación en Educación Matemática published in Costa Rica (Mathematics Education Reports 2013).

3.
Rights and permissions
Open Access This book was originally published with exclusive rights reserved by the Publisher in 2017 and was licensed as an open access publication in November 2020 under the terms of the Creative Commons Attribution-NonCommercial-NoDerivatives 4.0 International License (http://creativecommons.org/licenses/by-nc-nd/4.0/), which permits any noncommercial use, sharing, distribution and reproduction in any medium or format, as long as you give appropriate credit to the original author(s) and the source, provide a link to the Creative Commons licence and indicate if you modified the licensed material. You do not have permission under this licence to share adapted material derived from this book or parts of it.
The images or other third party material in this book may be included in the book's Creative Commons license, unless indicated otherwise in a credit line to the material or in the Correction Note appended to the book. For details on rights and licenses please read the Correction https://doi.org/10.1007/978-3-319-44177-1_6. If material is not included in the book's Creative Commons license and your intended use is not permitted by statutory regulation or exceeds the permitted use, you will need to obtain permission directly from the copyright holder.
About this chapter
Cite this chapter
Ruiz, A. (2017). Mathematics Teacher Preparation in Central America and the Caribbean. An Introduction. In: Ruiz, A. (eds) Mathematics Teacher Preparation in Central America and the Caribbean. SpringerBriefs in Education. Springer, Cham. https://doi.org/10.1007/978-3-319-44177-1_1
DOI: https://doi.org/10.1007/978-3-319-44177-1_1

Published:

Publisher Name: Springer, Cham

Print ISBN: 978-3-319-44176-4

Online ISBN: 978-3-319-44177-1

eBook Packages: EducationEducation (R0)