Abstract

Colorectal cancer (CRC) is the second leading cause of cancer deaths in the US despite wide use of colonoscopy to prevent CRC and CRC-related mortality. Colonoscopy is used to identify and remove lesions that will lead to cancer, however, most deaths occur because lesions are not detected or completely removed during the procedure. Patients play a crucial role in the detection component of colonoscopy: the better the colon is prepared, the higher the chance of detection of all polyps and cancers. In general, patients are instructed to clean the colon by way of a paper or web-based form that lists the objective (scientific) steps involved; unfortunately this too often does not result in a well-prepared colon. Behavior is known to be heavily influenced by emotion. As the first phase of a smart education research project we created an artistic and instructional documentary in which patients engage with the educational content through emotional responses; i.e., we motivate patients to follow instructions by combining scientific with emotional aspects of CRC prevention including preparation of the colon prior to colonoscopy. In the second research phase we will test whether use of the documentary results in improved colon preparation.
Keywords
Colonoscopy

Colorectal cancer

Emotion

Film

Audiovisual

Education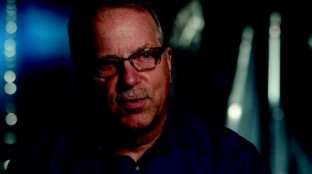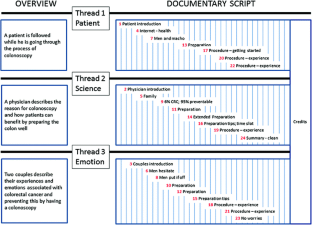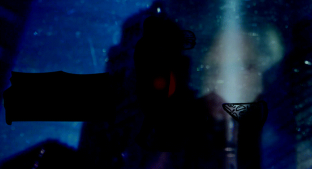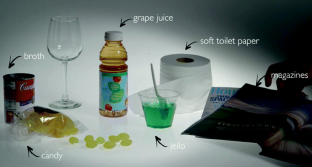 References
Siegel, R.L., Miller, K.D., Jemal, A.: Cancer statistics, 2016. CA Cancer J. Clin. 66, 7–30 (2016)

Xirasagar, S., Li, Y.J., Hurley, T.G., Tsai, M.H., Hardin, J.W., Hurley, D.M., Hebert, J.R., de Groen, P.C.: Colorectal cancer prevention by an optimized colonoscopy protocol in routine practice. Int. J. Cancer. J. I. du Cancer (2014)

Corley, D.A., Jensen, C.D., Marks, A.R., Zhao, W.K., Lee, J.K., Doubeni, C.A., Zauber, A.G., de Boer, J., Fireman, B.H., Schottinger, J.E., Quinn, V.P., Ghai, N.R., Levin, T.R., Quesenberry, C.P.: Adenoma detection rate and risk of colorectal cancer and death. N. Engl. J. Med. 370, 1298–1306 (2014)

de Groen, P.C.: Advanced systems to assess colonoscopy. Gastrointest. Endosc. Clin. N. Am. 20, 699–716 (2010)

Oh, J., Hwang, S., Cao, Y., Tavanapong, W., Liu, D., Wong, J., de Groen, P.C.: Measuring objective quality of colonoscopy. IEEE Trans. Bio-Med. Eng. 56, 2190–2196 (2009)

Muthukudage, J., Oh, J., Tavanapong, W., Wong, J., De Groen, P.C.: Color based stool region detection in colonoscopy videos for quality measurements. In: Lecture Notes in Computer Science (including subseries Lecture Notes in Artificial Intelligence and Lecture Notes in Bioinformatics), LNCS, vol. 7087, pp. 61–72 (2011)

Rex, D.K., Petrini, J.L., Baron, T.H., Chak, A., Cohen, J., Deal, S.E., Hoffman, B., Jacobson, B.C., Mergener, K., Petersen, B.T., Safdi, M.A., Faigel, D.O., Pike, I.M., ASGE/ACG Taskforce on Quality in Endoscopy: Quality indicators for colonoscopy. Am. J. Gastroenterol. 101, 873–85 (2006)

Boroff, E., Crowell, M., Leighton, J., Faigel, D., Gurudu, S., Ramirez, F.: The relationship between withdrawal time and intubation time in colonoscopy: correlation with adenoma detection rate (ADR). Am. J. Gastroenterol. 107, s806–s807 (2012)

Johnson, D.A., Barkun, A.N., Cohen, L.B., Dominitz, J.A., Kaltenbach, T., Martel, M., Robertson, D.J., Richard Boland, C., Giardello, F.M., Lieberman, D.A., Levin, T.R., Rex, D.K.: Optimizing adequacy of bowel cleansing for colonoscopy: recommendations from the US Multi-Society Task Force on Colorectal Cancer. Am. J. Gastroenterol. 109, 1528–1545 (2014)

Abuksis, G., Mor, M., Segal, N., Shemesh, I., Morad, I., Plaut, S., Weiss, E., Sulkes, J., Fraser, G., Niv, Y.: A patient education program is cost-effective for preventing failure of endoscopic procedures in a gastroenterology department. Am. J. Gastroenterol. 96, 1786–1790 (2001)

Liu, X., Luo, H., Zhang, L., Leung, F.W., Liu, Z., Wang, X., Huang, R., Hui, N., Wu, K., Fan, D., Pan, Y., Guo, X.: Telephone-based re-education on the day before colonoscopy improves the quality of bowel preparation and the polyp detection rate: a prospective, colonoscopist-blinded, randomised, controlled study. Gut (2013)

Taylor, J.S.: Learning with emotion: a powerful and effective pedagogical technique. Acad. Med.: J. Assoc. Am. Med. Coll. 85, 1110 (2010)

Patel, S., Toulson, R.: Educating and enhancing compassion, emotion and reflective professional practice through contemporary digital filmmaking. In: Smart Digital Futures, vol. 262, pp. 582–591. IOS Press (2014)

Patel, S.: The Golden Window. Eyeline Films (2013)

Gupta, R., Brownlow, B., Domnick, R., Harewood, G., Steinbach, M., Kumar, V., de Groen, P.: Colon cancer not prevented by colonoscopy. Am. J. Gastroenterol. 103, S551–S552 (2008)

Bakken, J., van Leerdam, M., Enders, F., Tavanapong, W., Oh, J., Wong, J., de Groen, P.: Colonoscopy peer review utilizing automated video capture. Am. J. Gastroenterol. 104, 1391 (2009)

Rosenfeld, G., Krygier, D., Enns, R.A., Singham, J., Wiesinger, H., Bressler, B.: The impact of patient education on the quality of inpatient bowel preparation for colonoscopy. Can. J. Gastroenterol. = Journal canadien de gastroenterologie 24, 543–546 (2010)

Kakkar, A., Jacobson, B.C.: Failure of an internet-based health care intervention for colonoscopy preparation: a caveat for investigators. JAMA Intern. Med. Online first (2013)

Kang, X., Zhao, L., Leung, F., Luo, H., Wang, L., Wu, J., Guo, X., Wang, X., Zhang, L., Hui, N., Tao, Q., Jia, H., Liu, Z., Chen, Z., Liu, J., Wu, K., Fan, D., Pan, Y.: Delivery of instructions via mobile social media app increases quality of bowel preparation. Clin. Gastroenterol. Hepatol.: Official Clin. Pract. J. Am. Gastroenterol. Assoc. (2015)

Kuruvilla, C.: Minnesota takes aim at colon cancer with cheeky new ad campaign. http://www.nydailynews.com/life-style/health/minnesota-takes-aim-colon-cancer-cheeky-new-ad-campaign-article-1.1296786 (2013). Accessed 18 Jan 2016

Butterly, L.: Preparing for a Colonoscopy. https://www.youtube.com/watch?v=xd1N0WOcd5A (2010). Accessed 18 Jan 2016

Couric, K.: Katie Couric's Colonoscopy Prep. https://www.youtube.com/watch?v=CbUesuxT1IE (2011). Accessed 18 Jan 2016

Galati, J.: Colonoscopy Bowel Prep: what a bad one looks like. https://www.youtube.com/watch?v=VCupasJ2Tbs (2012). Accessed 18 Jan 2016

Staff, I.C.: Colorectal cancer rates higher for Minnesota's Natives. http://indiancountrytodaymedianetwork.com/2007/10/03/colorectal-cancer-rates-higher-minnesotas-natives-91504 (2007). Accessed 18 Jan 2016

Barry, D.: Dave Barry: a journey into my colon—and yours. http://www.miamiherald.com/living/liv-columns-blogs/dave-barry/article1928847.html (2009). Accessed 18 Jan 2016

Decety, J., Jackson, P.L.: The functional architecture of human empathy. Behav. Cogn. Neurosci. Rev. 3, 71–100 (2004)

Cram, P., Fendrick, A.M., Inadomi, J., Cowen, M.E., Carpenter, D., Vijan, S.: The impact of a celebrity promotional campaign on the use of colon cancer screening: the Katie Couric effect. Arch. Intern. Med. 163, 1601–1605 (2003)
Acknowledgments

This project was supported by Mayo Clinic, Anglia Ruskin University and the Mayo Clinic Slaggie Cancer Patient Education Fund.
Copyright information

© 2016 Springer International Publishing Switzerland
About this paper
Cite this paper
de Groen, P.C., Patel, S., Lopez, M., Szewczynski, M., Toulson, R. (2016). Combining Science with Art to Educate and Motivate Patients Prior to Colorectal Cancer Screening. In: Uskov, V., Howlett, R., Jain, L. (eds) Smart Education and e-Learning 2016. Smart Innovation, Systems and Technologies, vol 59. Springer, Cham. https://doi.org/10.1007/978-3-319-39690-3_28
DOI: https://doi.org/10.1007/978-3-319-39690-3_28

Published:

Publisher Name: Springer, Cham

Print ISBN: 978-3-319-39689-7

Online ISBN: 978-3-319-39690-3

eBook Packages: EngineeringEngineering (R0)