Erratum to: Coagulopathies and Anticoagulation
Erratum to:
Chapter 26 in: N.D. Martin, L.J. Kaplan (eds.), Principles of Adult Surgical Critical Care, https://doi.org/10.1007/978-3-319-33341-0_26
We received following correction from author after publication of this book. This correction was carried out in the book.
In Figure
26.1b
, the word amplification was misspelled as amplifivation. The corrected version is available below.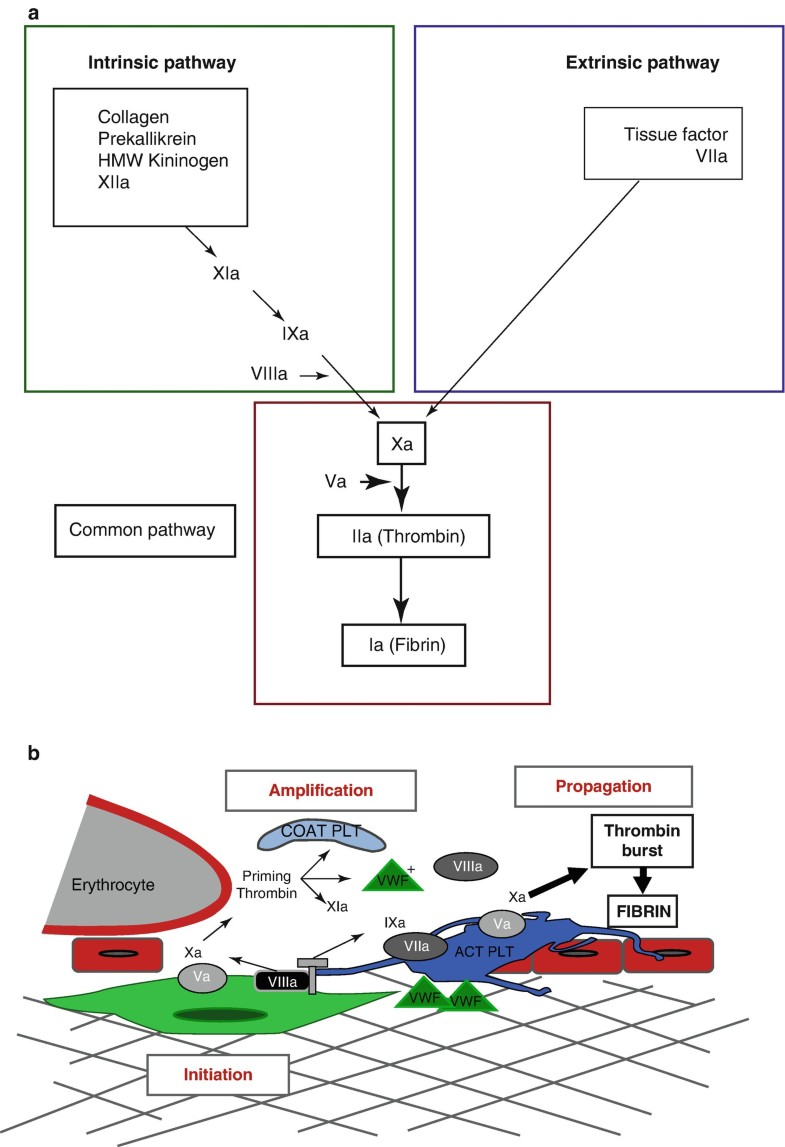 Copyright information
© Springer International Publishing Switzerland 2016