Abstract

Although windsurfing enjoys a reputation of being a fairly safe activity, a wide range of acute and overuse injuries and illnesses as well as some life threatening have been connected to this sport. Acute injuries mainly affect the lower limbs. These consist mostly of sprains or "foot strap injuries" and of lacerations or wounds caused by contact with equipment or the sea floor. Lower back pain is widely reported as the most common chronic symptom followed by tendinitis and enthesitis. Wounds need to be treated with caution, as infection is commonly caused by sand and water contamination. Infectious diseases are also reported since windsurfing is often tolerated in areas where bathing is considered to be unsafe due to water pollution.
Keywords
Formula Windsurfing

Concussion

Lisfranc injuries

Shoulder dislocation

Zygomatic fractures

Electromyography

Suprascapular neuropathy

Drowning

Epicondylitis

Pectoralis major rupture

Lower back pain

Lateral antebrachial cutaneous neuropathy

Tendinitis

Wounds

MRI

Sonography

Computed tomography

Acanthamoeba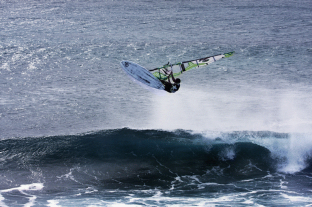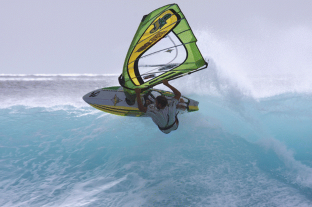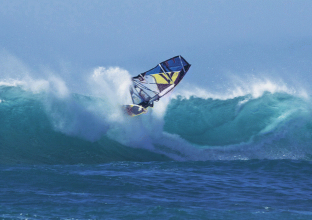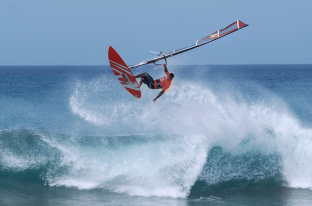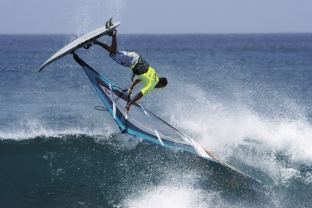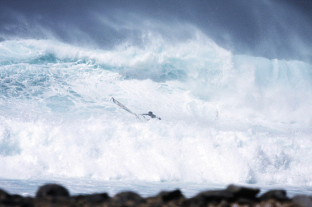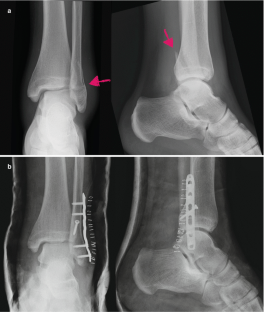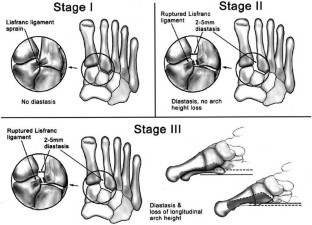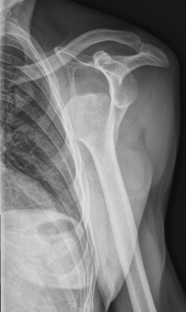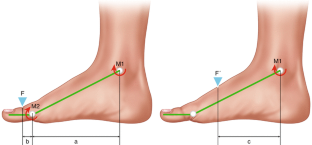 References
Professional windsurfers association; changes to PWA rule book (1.8); http://www.pwaworldtour.com/fileadmin/user_upload/Rule_changes.htm. Accessed Apr 2015.

Encyclopædia Britannica. http://www.britannica.com/EBchecked/topic/645252/windsurfing. Accessed Apr 2015.

Windsurfing International Inc. v Tabur Marine (GB) Ltd. [1985] RPC 59. http://slcc.strath.ac.uk/scotslawcourse/ip/ip/patent/windsurf.html. Accessed April 2015 from: http://web.archive.org/.

United States Patent Office. 1970; 3,487,800 Wind -propelled apparatus http://www.freepatentsonline.com/3487800.pdf. Accessed April 2015.

The Official Website Of The International Sailing Federation.Isaf.Com. http://www.sailing.org/classesandequipment/boards/index.php. Accessed Apr 2015.

International RS:X class association. http://www.rsxclass.com. Accessed Apr 2015.

Professional Windsurfer Association 2006 rule book. http://www.pwaworldtour.com/index.php?id=1373. Accessed Apr 2015.

International Speed Windsurfing Class Association. http://www.facebook.com/Speedworldcup. Accessed Apr 2015.

World Sailing Speed Record Council. 500 metre records. http://www.sailspeedrecords.com/records. Accessed Apr 2015.

UK Windsurfing Association. https://ukwindsurfing.com/news/2005/pwa-indoor-round-up/. Accessed April 2015.

The International Funboard Class Association. International Funboard Class Association Race Management Guideline 2013–2016; Slalom racing 2014:26. http://www.internationalwindsurfing.com/userfiles/documents/ifca_rm_guidelines_sept_2014.pdf. Accessed April 2015.

Fehske K, Felder JH, Meffert RM. Verletzungen im Windsurfen – eine aktuelle deutschlandweite. Injuries in Windsurfing – a German-wide survey. Erhebung Sport Ortho Trauma. 2010;26:14–9. doi:10.1016/j.orthtr.2010.02.040.

Nathanson AT, Reinert SE. Windsurfing injuries: results of a paper- and internet based survey. Wilderness Environ Med. 1999;10:218–25.

McCormick DP, Davis AL. Injuries in sailboard enthusiasts. Br J Sports Med. 1988;22(3):95–7.

Mettler R, Biener K. Athletic injuries in wind surfing. Schweiz Z Sportmed. 1991;39(4):161–6.

Salvi M, Velluti C, Concu A, Ariu U, Atzori A, Dessy D, Sichel G. Retrospective epidemiological evaluation of acute and overuse injuries of muscle and bone in windsurfers. J Sports Traumatol Relat Res. 1997;19:30–7.

Prymka M, Plötz GMJ, JeroschJ. Verletzungsmechanismen bei Regattawindsurfern. Sportverl Sportschad. 1999;13:107–111.

Petersen W, Rau J, Hansen U, Zantop T, Stein V. Mechanisms and prevention of windsurfing injuries. Sportverletzung-Sportschaden. 2003;17(3):118–12.

Dyson R, Buchanan M, Hale T. Incidence of sports injuries in elite competitive and recreational windsurfers. Br J Sports Med. 2006;40:346–50. doi:10.1136/bjsm.2005.023077.

Kristen KH, Syré CMS, Kröner A. Windsurfen-sportmedizinische Aspekte. Sport Orthopädie Sporttraumatologie. 2007;23:98–104. doi:10.1016/j.orthtr.2007.05.002.

Allen GD, Locke S. Training activities, competitive histories and injury profiles of elite boardsailing athletes. Aust J Sci Med Sport. 1989;21(2):12–4.

Gosheger G, Jagersberg K, Linnenbecker S, Meissner HJ, Winkelmann W. Injury patterns and prevention in World Cup windsurfing. Sportverletz Sportschaden. 2001;15:50–4.

Hopkins VL, Hooker RS. Conducting an analysis of windsurfing injuries. Physician Assist. 2002;8:21–5.

Penichet-Tomás A, Alonso-Fernández D, Gutierrez- Sánchez A, Andreu-Cabrera E, Suárez-Llorca C. Women sport injuries: a retrospective study of elite windsurfers. J Human Sport Exer. 2012;7(2):446–53.

Kalogeromitros A, Tsangaris H, Bilalis D, Karabinis A. Severe accidents due to windsurfing in the Aegean Sea. Eur J Emerg Med. 2002;9:149–54.

Habal MB. Athletic injuries caused by the new sport of windsurfing and proposed preventive measures. J Fla Med Assoc. 1986;73:609–12.

Rouvillain JL, Donica A, Gane C, Zekhnini C, Garron E, Uzel AP. Windsurfing hazard caused by needlefish. Eur J Orthop Surg Traumatol. 2013;23(2):295–7. doi:10.1007/s00590-012-1032-x.

Witt J, Paaske BP, Jorgensen U. Injuries in windsurfing due to foot fixation. Scand J Med Sci Sports. 1995;5:311–2.

Anderson JG, Bohay DR, Patthanacharoenphon GC, Ertl AM. Midfoot injuries. In: Philbin TM, editor. Sports injuries of the foot evolving diagnosis and treatment, vol. 7. New York: Springer; 2014. p. 71–2.

Chew NS, Lee J, Davies M, Healy J. Ankle and foot injuries. In: Robinson P(Eds). Essential radiology for sports medicine. New York: Springer; 2010. p. 49–87.

Bahel A, Yu JS. Lateral plantar pain: diagnostic considerations. Emerg Radiol. 2010;17:291–5. doi:10.1007/s10140-009-0855-1.

Nunley JA, Vertullo CJ. Classification, investigation and management of midfoot sprains: lisfranc injuries in the athlete. Am J Sports Med. 2002;30:871–8.

Stavlas P, Roberts CS, Xypnitos FN, Giannoudis PV. The role of reduction and internal fixation of lisfranc fracture-dislocations: a systematic review of literature. Int Orthop. 2010;34(8):1083–91.

Welck MJ, Zinchenko R, Rudge B. Lisfranc injuries. Injury. 2015;46(4):536–41.

Trevino SG, Kodros S. Controversies in tarsometatarsal injuries. Orthop Clin North Am. 1995;26:229–38.

Mitani G, Hirose H, Nakamura Y, Shimpuku E, Minezaki T, Mochida J. Lisfranc ligament injuries in windsurfers. J ASTM Int. 2006;7(3):JAI14200.

Jespersen S, Wettergren A. Shoulder dislocation caused by wind-surfing. Ugeskr Laeger. 1988;150(33):1986.

Ditty J, Chisholm D, Davis SM, Estelle-Schmidt M. Safety and efficacy of attempts to reduce shoulder dislocations by non-medical personnel in the wilderness setting. Wilderness Environ Med. 2010;21(4):357–61. doi:10.1016/j.wem.2010.06.010.

Lipman GS. The wilderness first aid handbook. Skyhorse Publishing, New York, USA, 2013.

Sadat-Ali M, Al-Awami SM. Wind-surfing injury to axillary artery. Br J Sports Med. 1985;19(3):165–6.

Sibilia K. Suprascapular nerve palsy in a young wind-surfer. Physiother Sport. 1997;20:16.

Jablecki CK, Garner S. Neurological complications of windsurfing (sailboarding). Semin Neurol. 2000;20(2):219–23.

Rosenbaum DA, Dietz TE. Windsurfing injuries: added awareness for diagnosis, treatment and prevention. Phys Sportsmed. 2002;30:15–24. doi:10.3810/psm.2002.05.280.

Ullis KC, Anno K. Injuries of competitive boardsailors. Physician Sports Med. 1984;12:86–93.

Dunkelman NR, Collier F, Rook JL, Nagler W, Brennan MJ. Pectoralis major muscle rupture in windsurfing. Arch Phys Med Rehabil. 1994;75(7):819–21.

Butt U, Mehta S, Funk L, Monga P. Pectoralis major ruptures: a review of current management. J Shoulder Elbow Surg. 2015;24:655–62.

Patel MK, Abbott RJ, Marshall WJ. Spinal cord injury during. Windsurfing Paraplegia. 1986;24:191–3.

Bahr R. No injuries, but plenty of pain? On the methodology for recording overuse symptoms in sports. Br J Sports Med. 2009;43(13):966–72. doi:10.1136/bjsm.2009.066936.

Locke S, Allen GD. Etiology of low back pain in elite boardsailors. Med Sci Sports Exer. 1992;24(9):964–6.

Ciniglio M, Maffulli N, Del Torto M. Transitory compression of the posterior interosseous nerve in windsurfers: a clinical and anatomical study. Ann Sports Med. 1990;5:81–4.

Jablecki CK. Lateral antebrachial cutaneous neuropathy in a wind- surfer. Muscle Nerve. 1999;22:944–5.

Campillo P, Leszczynski B, Marthe C, Hespel JM. Electromyographic analysis on a windsurfing simulator1. J Sports Sci Med. 2007;6:135–41.

Hetsroni I, Mann G, Ayalon M, Frankl U, Nyska M. Extensor digitorum longus tendonitis in windsurfing due to foot strap fixation. Clin J Sport Med. 2006;16:74–5.

Dewailly E, Poirier C, Meyer FM. Health hazards associated with windsurfing on polluted water. Am J Public Health. 1986;76:6.

Völker-Dieben HJM, Bos HJ, Kok-Van Alphen CC. Amoebic Keratitis in a Windsurfer. Nederland Tijdschrift Voor Geneeskunde. 1980;124:1147–51.

Jiang C, Sun X, Wang Z, Zhang Y. Acanthamoeba keratitis: clinical characteristics and management. Ocul Surf. 2015;13(2):164–8. doi:10.1016/j.jtos.2015.01.002.

Bharathi JM, Srinivasan M, Ramakrishnan R, Meenakshi R, Padmavathy S, Lalitha PN. A study of the spectrum of Acanthamoeba keratitis: a three-year study at a tertiary eye care referral center in South India. Indian J Ophthalmol. 2007;55:37–42.

Ulusarac O, Carter E. Varied clinical presentations of Vibrio vulnificus infections: a report of four unusual cases and review of the literature. South Med J. 2004;97(2):163–8.
Copyright information

© 2017 Springer International Publishing Switzerland
About this chapter
Cite this chapter
Feletti, F. (2017). Windsurfing Medicine. In: Feletti, F. (eds) Extreme Sports Medicine. Springer, Cham. https://doi.org/10.1007/978-3-319-28265-7_21
DOI: https://doi.org/10.1007/978-3-319-28265-7_21

Published:

Publisher Name: Springer, Cham

Print ISBN: 978-3-319-28263-3

Online ISBN: 978-3-319-28265-7

eBook Packages: MedicineMedicine (R0)