Abstract

Virtual Enterprise (VE) is one of the growing trends in agile manufacturing concepts. Under this platform companies with different skills and core competences are cooperate with each other in order to accomplish a manufacturing goal. Success of VE, as a consortium, highly depends on the success of its partners. So it is very important to choose the most appropriate companies to enroll in VE. In this study a Fuzzy Inference System (FIS) based approach is developed to evaluate and select the potential enterprises. The evaluation is conducted based on four main criteria; unit price, delivery time, quality and past performance. These criteria are considered as inputs of FIS and specific membership functions are designed for each. By applying fuzzy rules the output of the model, partnership chance, is calculated. In the end, the trustworthy of the model is tested and verified by comparing it with fuzzy-TOPSIS technique providing a sample.
Keywords
Virtual enterprise

Partner selection

Fuzzy Inference System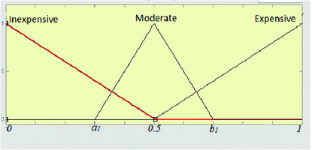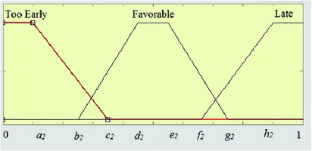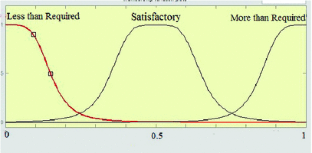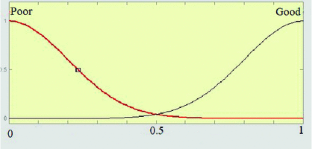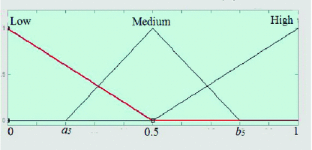 References
Bevilacqua, M., Petroni, A.: From traditional purchasing to supplier management; a fuzzy logic based approach to supplier selection. Int. J. Logist., Res. Appl. 5, 235–255 (2010)

Chen, T.-Y., Tsao, C.-Y.: The interval-valued fuzzy TOPSIS method and experimental analysis. Fuzzy Sets Syst. 159(11), 1410–1428 (2008)

Fuqing, Z., Yi, H., Dongmei, Y.: A multi-objective optimization model of the partner selection problem in a virtual enterprise and its solution with genetic algorithms. Int. J. Adv. Manuf. Technol. 28(11–12), 1246–1253 (2005)

Huang, X., Wong, Y., Wang, J.: A two-stage manufacturing partner selection framework for virtual enterprises. Int. J. Comput. Integr. Manuf. 17(4), 294–304 (2004)

Mamdani, E., Assilian, S.: An experiment in linguistic synthesis with fuzzy-logic-controller. Int. J. Man-Mach. Stud. 7, 1–13 (1975)

Mikhailov, L.: Fuzzy analytical approach to partnership selection in formation of virtual enterprises. Int. J. Manag. Sci. 30, 393–401 (2002)

Sari, B., Sen, T., Kilic, S.E.: AHP model for the selection of partner companies in virtual enterprises. Int. J. Adv. Manuf. Technol. 38(3–4), 367–376 (2007)

Shing, J., Jang, R.: Adaptive-network-based fuzzy inference system. Trans. Syst., Man Cybern. 23, 665–685 (1993)

Ye, F.: An extended TOPSIS method with interval-valued intuitionistic fuzzy numbers for virtual enterprise partner selection. Expert Syst. Appl. 37(10), 7050–7055 (2010)

Camarinha-Matos, L., Afsarmanesh, H.: The virtual enterprise concept. In: Infrastructure for Virtual Enterprises Networking Industrial Enterprises, pp. 3–4. Kluwer Academic Publishers, London (1999)

Zadeh, L.A.: Fuzzy sets. In: Information and Control, pp. 338–353 (1965)

Nikghadam, S., Kharrati Shishvan, H., Khanmohammadi, S.: Minimizing earliness and tardiness costs in job-shop scheduling problems considering job due dates. In: Proceedings of AIPE, pp. 181–184. IEEE Press, Kuala lumpur (2011)
Acknowledgments

This study is being funded by SAN-TEZ project No. 00979.stz. 2011-12 of Turkish Ministry of Science, Technology and Industry. Authors are sincerely thankful for continuous support of OSTIM Industrial Park management.
Copyright information

© 2015 Springer International Publishing Switzerland
About this paper
Cite this paper
Nikghadam, S., LotfiSadigh, B., Ozbayoglu, A.M., Unver, H.O., Kilic, S.E. (2015). Evaluation of Partner Companies Based on Fuzzy Inference System for Establishing Virtual Enterprise Consortium. In: de Werra, D., Parlier, G., Vitoriano, B. (eds) Operations Research and Enterprise Systems. ICORES 2015. Communications in Computer and Information Science, vol 577. Springer, Cham. https://doi.org/10.1007/978-3-319-27680-9_7
DOI: https://doi.org/10.1007/978-3-319-27680-9_7

Published:

Publisher Name: Springer, Cham

Print ISBN: 978-3-319-27679-3

Online ISBN: 978-3-319-27680-9

eBook Packages: Computer ScienceComputer Science (R0)