Abstract

We cannot predict the future. However, we know that development in this century will be different from the last, and the fundamental problem will be energy. World consumption and population growth have been accompanied by growth in total energy supply, and by improvements in productivity and efficiency. More than 90 % of current energy supply is fossil hydrocarbons, finite resources that produce a potent green house gas, CO2. Resource, environmental and social limits to growth have been studied since the 1970s, and a wide range of factors indicate that the drivers of growth in the previous century are slowing [1]. The energy transition is the only realistic approach to mitigating the most destructive climate impacts of increased green house gas concentrations [2].
Keywords
Wind Farm

Transition Engineer

Wicked Problem

Finite Resource

Demand Side Management
These keywords were added by machine and not by the authors. This process is experimental and the keywords may be updated as the learning algorithm improves.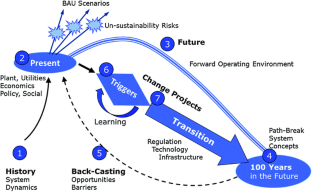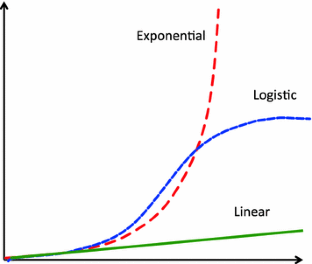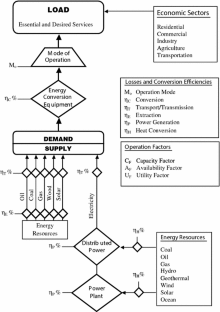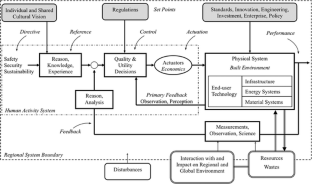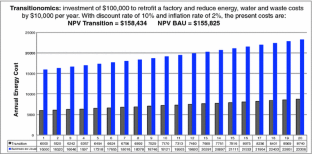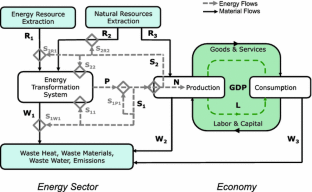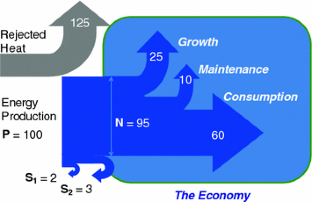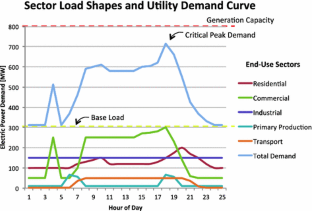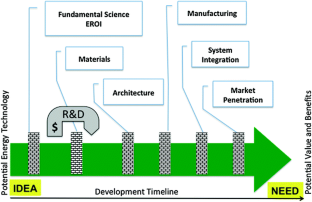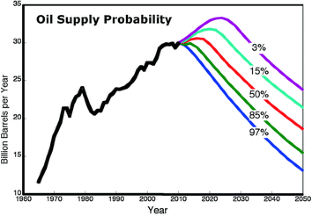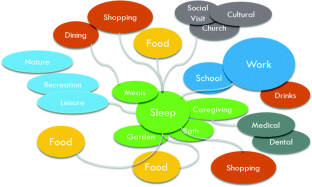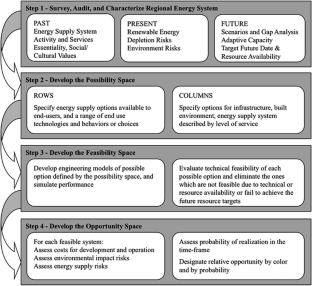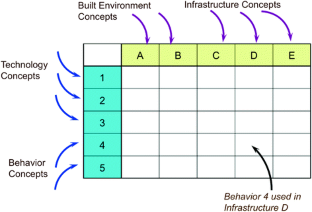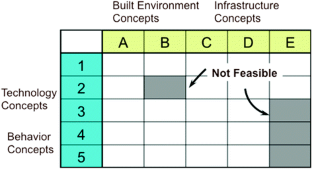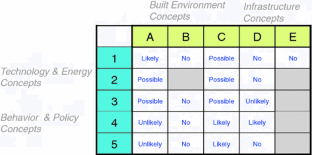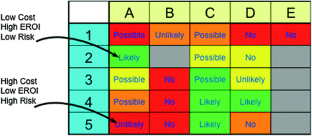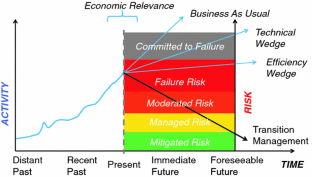 References
Meadows D, Randers J, Meadows D (2004) Limits to growth, the 30-year update. Chelsea Green Publishing Company, White River Junction

Stern N (2006) Stern review: the economics of climate change, HM Treasury Cabinet Office. http://webarchive.nationalarchives.gov.uk/; http://www.hm-treasury.gov.uk/sternreview_index.htm

HM Treasury, The Orange Book Management of Risk-Principles and Concepts (2004) HMSO, UK. www.gov.uk/government/uploads/system/uploads/attachment_data/file/220647/orange_book.pdf

The 1911 Triangle Factory Fire. http://trianglefire.ilr.cornell.edu/. Accessed 2015

McCormick LW (2006) A short history of the airbag, consumer affairs. http://www.consumeraffairs.com/news04/2006/airbags/airbags_invented.html

American Society of Safety Engineers. http://www.asse.org/

Linden MO, Kazakov AF, Brown JS, Domanski PA (2014) A thermodynamic analysis of refrigerants: possibilities and tradeoffs for low-GWP refrigerants. Int J Refrig 38:80–92

National Renewable Energy Laboratory (2002). http://www.nrel.gov/docs/gen/fy02/30845.pdf

BP (2015) Statistical Review of World Energy 2015. http://www.bp.com/en/global/corporate/about-bp/energy-economics/statistical-review-of-world-energy.html

Renewable Fuels Association (2015) Statistics. http://www.ethanolrfa.org/

Cobb J (2015) February 2015 Dashboard, HybridCARS. http://www.hybridcars.com/

Frankfurt School-UNEP Centre/BNEF (2015) Global trends in renewable energy investment 2015. Frankfurt School of Finance & Management gGmbH

Ram E. CEO of Ram Energy Inc., personal discussion Sept 2015

IPCC (2014) Climate change 2014: synthesis report. contribution of working groups I, II and III to the fifth assessment report of the intergovernmental panel on climate change [Core Writing Team. Pachauri RK, Meyer LA (eds)]. IPCC, Geneva, Switzerland, 151 pp

Hansen J, Sato M, Kharecha P, Beerling D, Berner R, Masson-Delmotte V, Pagani M, Raymo M, Royer DL, Zachos JC (2008) Target atmospheric CO2: where should humanity aim? Open Atmos Sci J 2:217–231

IEA (2015) Energy and climate change, world energy outlook special report. www.iea.org

Winston AS (2014) The big pivot, radically practical strategies for a hotter, scarcer and more open world. Harvard Business School Publishing, Boston

Chapman I (2014) The end of peak oil? Why this topic is still relevant despite recent denials. Energy Policy 64:93–101

USGS (2010) Mineral commodity summaries. Tech. rep.; US Geological Survey (2010). http://minerals.usgs.gov/minerals/pubs/mcs. Accessed Feb 2015

Van Kauwenbergh SJ (2010) World phosphate rock reserves and resources. International Fertilizer Development Center, Muscle Shoals, AL, USA. http://pdf.usaid.gov/pdf_docs/PNADW835.pdf

Platt McGinn A (1998) Rocking the boat: conserving fisheries and protecting jobs. World watch paper, 142, World Watch Institute

Ecofys (2011) The energy report, 100 % renewable energy by 2050. www.ecofys.com

The Natural Step. www.thenaturalstep.org/. Accessed Oct 2015

Renewable Fuels Association (2015). http://www.ethanolrfa.org/pages/statistics#A

IEA (2014) Key world energy statistics. http://www.iea.org/publications/freepublications/publication/KeyWorld2014.pdf

Krumdieck S (2013) Transition engineering: adaptation of complex systems for survival. Int J Sustain Dev 16(3/4):310–321

Needleman HL (2000) Review: the removal of lead from gasoline: historical and personal reflections. Environ Res Sect A 84:20–35

Kenny J, Barber N, Huston S, Linsey K, Lovelace J, Maupin A (2005) Estimated use of water in the United States in 2005, Circular 1344, USGS, pp 38–41

Torcellini P, Long N, Judkoff R (2003) Consumptive water use for U.S. power production, NREL/TP-550-33905

Lazard Ltd. (2014) Energy technology assessment. Lazard Ltd., New York. http://www.lazard.com

Ballard CW, Penner PS, Pilati DA (1978) Net energy analysis—handbook for combining process and input-output analysis. Res Energy 1:267–313

Dale M, Krumdieck S, Bodger P (2012) Global energy modeling—a biophysical approach (gemba) part 2: methodology and results. Ecol Econ 73:158–167

Lambert JG, Hall CAS, Balogh S, Gupta A, Arnold M (2014) Energy, EROI and quality of life. Energy Policy 64:153–167

Gupta AK, Hall CAS (2011) A review of the past and current state of EROI data. Sustainability 3:1796–1809

Gellings CW (1985) The concept of demand-side management for electric utilities. Proc IEEE 73(10):1468–1470

Boshell F, Kema B, Veloza OP (2008) Review of developed demand side management programs including different concepts and their results. In: Transmission and distribution conference and exposition: Latin America, 2008 IEEE/PES, pp 1–7

California Energy Commission (2014) www.energy.ca.gov

World Future Society (2008) http://millennium-project.org/millennium/scenarios/energy-scenarios.html

Singh RK, Murthy HR, Gupta SK, Dikshit AK (2012) An overview of sustainability assessment methodologies. Ecol Ind 15(1):281–299

WCED (1987) Our common future. Oxford University Press, Oxford

Science for Energy Scenarios (2014). http://scienceag.cluster013.ovh.net/

IEA (2015). http://www.iea.org/topics/ccs/

Hansen J (2009) Storms of my grandchildren. Bloomsbury, NY

Flannery T (2005) The weather makers. Grove Press, NY

Bossel U, Eliasson B, Taylor G (2003) The future of the hydrogen economy: bright or bleak? The 2003 fuel cell seminar, 3–7 November 2003. www.efcf.com/reports

Edwards J (2014) Oil sands pollutants in traditional foods. Can Med Assoc J 186(12):1

The Editors. 12 Oct 2011. Safety first, fracking second, Scientific American

BP (2015). http://www.bp.com/en/global/corporate/gulf-of-mexico-restoration/deepwater-horizon-accident-and-response.html

Krumdieck S, Page S, Dantas A (2010) Urban form and long term fuel supply decline: a method to investigate the peak oil risks to essential activities. Transp Res Part A 44:306–322

Deffeyes K (2001) Hubbert's peak: the impending world oil shortage. Princeton University Press, Princeton

United Nations (2012) World population prospects: the 2012 Revision, Population Division of the Department of Economic and Social Affairs of the United Nations Secretariat. http://esa.un.org/unpd/wpp/index.htm

Krumdieck S, Hamm A (2009) Strategic analysis methodology for energy systems with remote island case study. Energy Policy 37(9):3301–3313

Krumdieck S (2010) Peak oil vulnerability assessment for Dunedin. http://www.dunedin.govt.nz/your-council/policies-plans-and-strategies/peak-oil-vulnerability-analysis-report

Krumdieck S (2011) Transition engineering of urban transportation for resilience to peak oil risks. In: Proceedings of the ASME 2011, ICEME2011-65836, 11–17 Nov 2011, Denver, CO

Gellings CW, Parmenter KE (2007) Chapter 5.3 Demand side management. In: Goswami DY, Kreith F (eds) Handbook of energy efficiency and renewable energy. CRC Press, Boca Raton, pp 5-33–5-53

Pacala S, Socolow R (2004) Stabilization wedges: solving the climate problem for the next 50 years with current technologies. Science 305:968–972

Chaussumier D (2014) Scenarios for oil supply. http://scienceag.cluster013.ovh.net/?page_id=298
Copyright information

© 2017 Springer International Publishing Switzerland
About this chapter
Cite this chapter
Krumdieck, S.P. (2017). Transition Engineering. In: Zhang, X., Dincer, I. (eds) Energy Solutions to Combat Global Warming. Lecture Notes in Energy, vol 33. Springer, Cham. https://doi.org/10.1007/978-3-319-26950-4_32
DOI: https://doi.org/10.1007/978-3-319-26950-4_32

Published:

Publisher Name: Springer, Cham

Print ISBN: 978-3-319-26948-1

Online ISBN: 978-3-319-26950-4

eBook Packages: EnergyEnergy (R0)