Abstract

Young people face a real and increasing difficulty in finding a decent job with each day. Three additional combining factors are worsening the youth employment crisis even further, causing challenges while transiting to decent jobs. Namely (i) numbers of discouraged young people, who are neither in education nor employment or training (NEETs) are increasing. In tertiary education, (ii) unemployment among university graduates, in general, are rising. Therefore, (iii) potential NEET group students, especially in the 1st year, who, apart from reduced study fees, require extra motivation and moral support from educators. The aim of the paper is to find out how to solve the dropout crisis applying digital opportunities for 1st-year universities students' by an educational support and motivation enhancement. Educational institutions should combine the traditional forms of study and e-learning. However, direct contact between the teacher and the student plays very important role in acquiring a quality education, and should not be left out.
Keywords
Digital opportunities

1st year students

NEET group

Course management system MOODLE

Quality of educations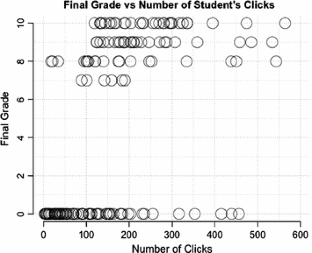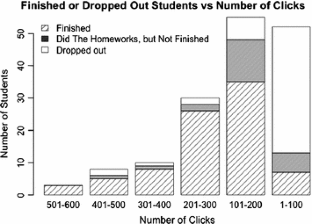 Notes
1.

Formal learning is always organised and structured, and has learning objectives. From the learner's standpoint, it is always intentional: i.e. the learner's explicit objective is to gain knowledge, skills and/or competences [2].

2.

Non–formal learning gives some flexibility between formal and informal learning, which must be strictly defined to be operational, by being mutually exclusive, and avoid overlap. Informal learning is never organised, has no set objective in terms of learning outcomes and is never intentional from the learner's standpoint. Often it is referred to as learning by experience or just as experience [2].

3.

NEET—Not in Employment, Education nor Training. A person who is not employed and is not involved in any educational process.
References
Progress Report on the Implementation of the National Reform Programme of Latvia within the "Europe 2020" Strategy. http://ec.europa.eu/europe2020/pdf/nd/nrp2013_latvia_en.pdf (2013)

Recognition of Non-formal and Informal Learning—Home. http://www.oecd.org/education/skills-beyond-school/index.htm

Kapenieks, A., Zuga, B., Stale, G., Jirgensons, M.: E-ecosystem drivene-learning versus technology driven e-learning. In: Proceedings of the 4thInternational Conference on Computer Supported Education, 16–18April 2012, pp. 436–439. CSEDU, Porto (2012)

Ratniece, D.: Use of social microblogging to motivate young people (NEETs) to participate in distance education through www.eBig3.eu. In: The Third International Conference on Data Analytics, 24–28 August 2014, pp. 7–11, Rome, Italy (2014)

Eurofound Yearbook 2012: Living and Working in Europe, Luxembourg:Publications Office of the European Union (2013)

Ratniece, D., Cakula, S.: Digital opportunities for student's motivational enhancement. In: Procedia Computer Science, 2015, Vol.: International Conference on Communication, Management and Information Technology, pp. 22–22. Prague (2015)

Salmon, G.: E-moderating. The Key to Teaching and Learning Online, 2nd edn. Abingdon, RoutledgeFalmer (2004)

Kibble, J., Kingsbury, J., Ramirez, B., Schlegel, W., Sokolove, P.: Effective use of course management systems to enhance student learning: experimental biology. AdvPhysiolEduc 31, 377–379 (2007)

Taradi, S., Taradi, M., Radic, K., Pokrajac, N.: Blending problem-based learning with web technology positively impacts student learning outcomes in acid-base physiology. AdvPhysiolEduc 29, 35–39 (2005)

Cole, J., Foster, H.: Using Moodle: Teaching with the Popular OpenSource Course Management System. O'Reilly Media, Sebastopol(2007)

Vasiljeva, T., Kremer L.: E-learning system MOODLE at higher school—implementation results. In: Proceedings of the 2nd Electronic International Interdisciplinary Conference EIIC, Zilina, Slovak Republic (2013)

Ynoue, Y.: Cases on Online and Blended Learning Technologies inHigher Education–Concepts and Practices. EditorialInformation Science Reference, New York (2010)

Dantas, A., Kemm, R.A.: Blended approach to active learning in a physiology laboratory-based subject facilitated by an E-learning component. AdvPhysiolEduc 32, 65–75 (2008)
Copyright information

© 2016 Springer International Publishing Switzerland
About this paper
Cite this paper
Ratniece, D., Cakula, S., Kapenieks, K., Zagorskis, V. (2016). Digital Opportunities for 1st Year University Students' Educational Support and Motivational Enhancement. In: Gaber, T., Hassanien, A., El-Bendary, N., Dey, N. (eds) The 1st International Conference on Advanced Intelligent System and Informatics (AISI2015), November 28-30, 2015, Beni Suef, Egypt. Advances in Intelligent Systems and Computing, vol 407. Springer, Cham. https://doi.org/10.1007/978-3-319-26690-9_7
DOI: https://doi.org/10.1007/978-3-319-26690-9_7

Published:

Publisher Name: Springer, Cham

Print ISBN: 978-3-319-26688-6

Online ISBN: 978-3-319-26690-9

eBook Packages: Computer ScienceComputer Science (R0)