Abstract

In this chapter, layout planning concepts are discussed. It starts with an introductory case-study considering layout planning at a distribution center for spare parts. At the beginning, the role of layout planning in supply chain and operations management is discussed. Next, layout planning concepts in manufacturing and logistics are presented. Finally, quantitative and qualitative methods of layout planning are discussed. The concepts are reinforced by examples for manufacturing and warehouse layouts.
Keywords
Assembly Line

Quadratic Assignment Problem

Order Picking

Layout Planning

Incoming Area
These keywords were added by machine and not by the authors. This process is experimental and the keywords may be updated as the learning algorithm improves.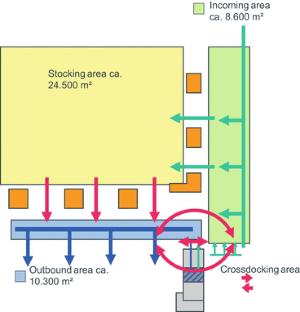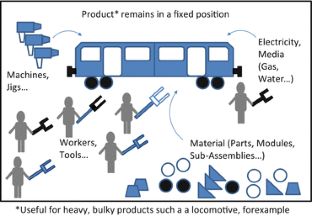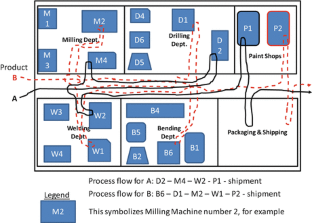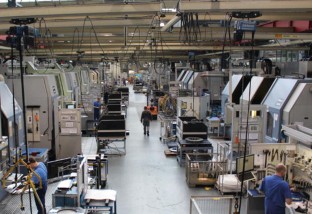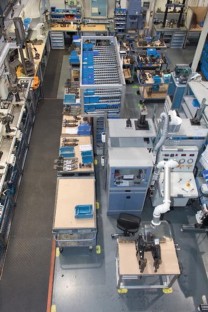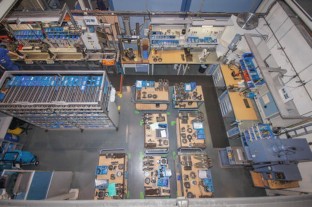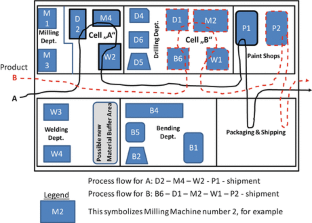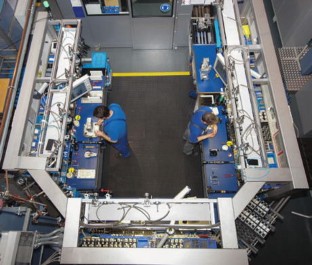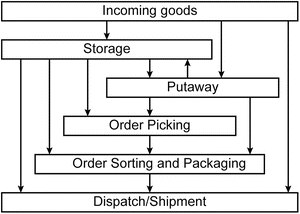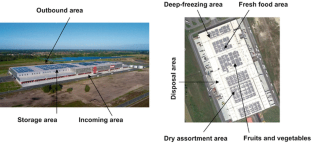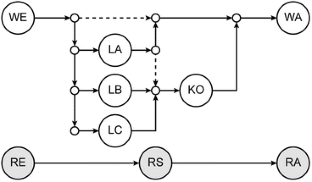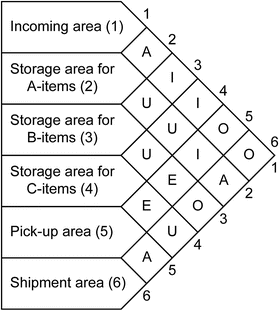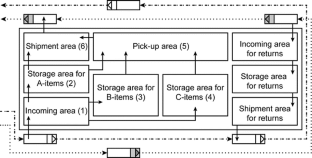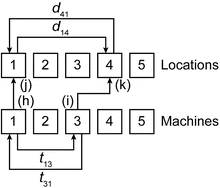 Bibliography
Bicheno J (2004) The new lean toolbox. PICSIE Books, Buckingham

Brunner FJ (2011) Japanische Erfolgsrezepte. Hanser Verlag, München

Dolgui A, Proth J-M (2010) Supply chain engineering: useful methods and techniques. Springer, Berlin

Gogate AS, Pande SS (2008) Intelligent layout planning for rapid prototyping. Int J Prod Res 46(20):5607–5631

Günther H-O, Tempelmeier H (2012) Produktion und logistik, 9th edn. Springer, Heidelberg

Heizer J, Render B (2013) Operations management: sustainability and supply chain management, 11th edn. Pearson, Harlow

Ioannou G (2006) Time-phased creation of hybrid manufacturing systems. Int J Prod Econ 102(2):183–198

Martin JW (2007) Lean six sigma for supply chain management – the 10-step solution process. McGraw Hill, New York

Nee AYC, Ong SK, Chryssolouris G, Mourtzis D (2012) Augmented reality applications in design and manufacturing. CIRP Ann Manuf Technol 61(2):657–679

Okulicz K (2004) Virtual reality-based approach to manufacturing process planning. Int J Prod Res 42(17):3493–3504

Saad SM, Lassila AM (2004) Layout design in fractal organizations. Int J Prod Res 42(17):3529–3550

Schenk M, Wirth S, Müller E (2014) Fabrikplanung und Fabrikbetrieb. Methoden für die wandlungsfähige, vernetzte und ressourceneffiziente Fabrik, 2nd edn. Springer, Berlin

Schonberger RJ (2008) Best practices in lean six sigma process improvement – a deeper look. Wiley, Hoboken, NJ

Slack N, Chambers S, Johnston R (2010) Operations management, 6th edn. Pearson, Harlow
Acknowledgments
Introductory Case-Study "OTLG Ludwigsfelde"
The authors thanks the OTLG GmbH & Co. KG for the permission to use the company materials in this textbook.
Layout Planning in Warehouses
The authors thank the logistics direction of REWE East for the permission to use the company data in this case-study.
Layout Examples in Production
The authors thank the Knorr-Bremse Berlin Systeme für Schienenfahrzeuge GmbH for the permission to use the company materials in this textbook.
Copyright information

© 2017 Springer International Publishing Switzerland
About this chapter
Cite this chapter
Ivanov, D., Tsipoulanidis, A., Schönberger, J. (2017). Layout Planning. In: Global Supply Chain and Operations Management. Springer Texts in Business and Economics. Springer, Cham. https://doi.org/10.1007/978-3-319-24217-0_10