Abstract

Multidisciplinary teamwork is a key requirement in the design thinking approach to innovation. The tools currently available for effective team coaching are limited to heuristics derived from either experienced design thinking professionals or clinical psychology practitioners. Our research aims to improve this current situation by providing design thinking managers, coaches and instructors a scientifically validated tool for augmenting design team performance. We present the development of a software tool called the IDN Tool based on the Interaction Dynamics Notation to analyze team interactions and diagnose patterns of behavior that influence design outcomes. We demonstrate the use of the IDN Tool through analysis of the interaction behaviors of seven design teams engaged in a concept generation activity, which were independently rated by a two-person Jury using the criteria of utility and novelty. Through the analysis we were able to visually isolate the interaction behaviors that had a high positive or negative correlation with the levels of novelty and utility of concepts judged a priori. With further work, this has the potential of improving in-process design team performance with a positive influence on design outcomes.
Keywords
Design Thinking

Team Interaction

Concept Generation Activities

Design Outcomes

Multi-disciplinary Teamwork
These keywords were added by machine and not by the authors. This process is experimental and the keywords may be updated as the learning algorithm improves.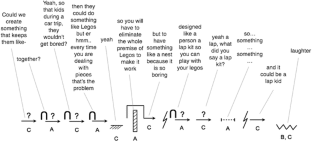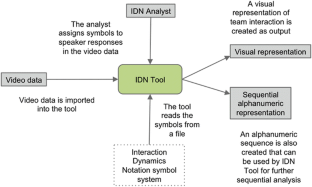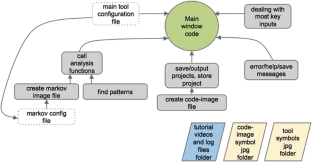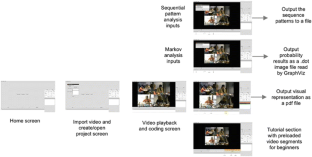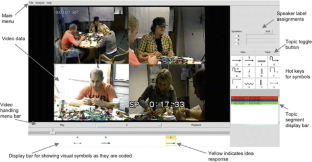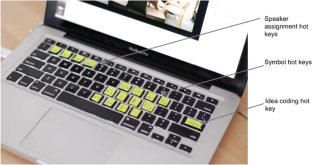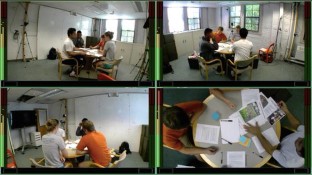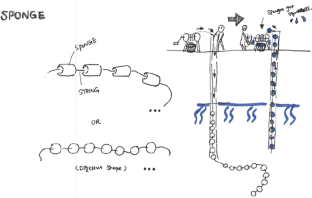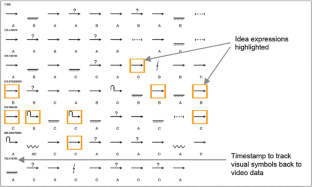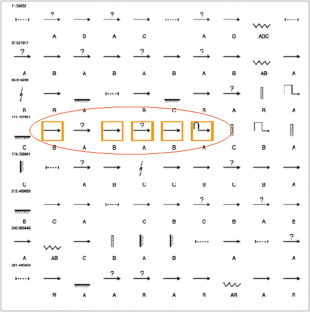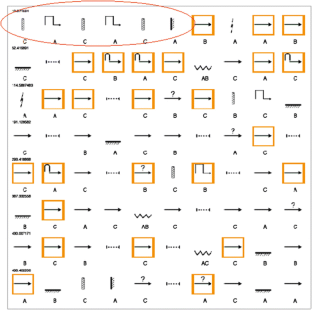 Notes
1.

User empathy and perspective-taking.

2.

Ideation, prototyping, and testing.
References
Carrizosa K, Eris Ö, Milne A, Mabogunje A (2002) Building the design observatory: a core instrument for design research. In: Proceedings of DESIGN 2002, the 7th international design conference, Dubrovnik

Cross N, Dorst K, Christiaans H (eds) (1996) Analysing design activity. Wiley, New York, NY

Edelman J (2011) Understanding radical breaks: media and behavior in small teams engaged in redesign scenarios. Ph.D. thesis, Stanford University

Jung M (2011) Engineering team performance and emotion: affective interaction dynamics as indicators of design team performance. Ph.D. thesis, Stanford University

Kress G (2012) The effects of team member intrinsic differences on emergent team dynamics and long-term innovative performance in engineering design teams. Ph.D. thesis, Stanford University

Pfeffer J, Sutton RI (2013) The knowing-doing gap: how smart companies turn knowledge into action. Harvard Business Press, Boston, MA

Schar M (2011) Pivot thinking and the differential sharing of information within new product development teams. Ph.D. thesis, Stanford University

Shah JJ, Smith SM, Vargas-Hernandez N (2003) Metrics for measuring ideation effectiveness. Des Stud 24(2):111–134

Sonalkar N (2012) A visual representation to characterize moment-to-moment concept generation through interpersonal interactions in engineering design teams. Ph.D. thesis, Stanford University

Sonalkar N, Mabogunje A, Leifer L (2013) Developing a visual representation to characterize moment-to-moment concept generation in design teams. Int J Des Creat Innov 1(2):93–108

Tang J, Leifer L (1991) An observational methodology for studying group design activity. Res Eng Des 2(4):209–219

Törlind P, Sonalkar N, Bergström M, Blanco E, Hicks B, McAlpine H (2009) Lessons learned and future challenges for design observatory research. In: Proceedings of ICED 09, the 17th international conference on engineering design, vol 2, Design theory and research methodology, Palo Alto, CA, USA

Valkenburg R (2000) The reflective practice in product design teams. Delft University of Technology, Delft
Copyright information

© 2016 Springer International Publishing Switzerland
About this chapter
Cite this chapter
Sonalkar, N., Mabogunje, A., Pai, G., Krishnan, A., Roth, B. (2016). Diagnostics for Design Thinking Teams. In: Plattner, H., Meinel, C., Leifer, L. (eds) Design Thinking Research. Understanding Innovation. Springer, Cham. https://doi.org/10.1007/978-3-319-19641-1_4