Abstract
Echinacea was the most widely used medicinal plant of the Plains Indians. It was used for a variety of ailments, including toothache, coughs, colds, sore throats, snakebite, and as a painkiller. Lewis and Clark learned about it during their Expedition and in 1805 shipped the roots and seeds back to President Jefferson as one of their more important finds. A total of 19 tribes have been documented using Echinacea species, with Echinacea angustifolia being the best documented, primarily because little ethnobotany was reported from eastern and southern tribes in the USA. Echinacea is still being used by Native Americans across the Great Plains for a variety of treatments.
Keywords
Medicinal Plant

Sore Throat

Tribal Member

Purple Coneflower

Echinacea Species
These keywords were added by machine and not by the authors. This process is experimental and the keywords may be updated as the learning algorithm improves.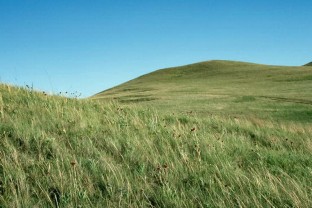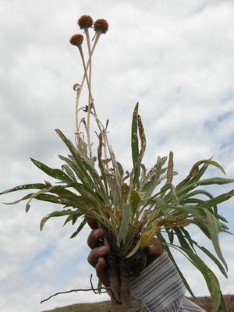 References
Baskin, J.M., K.M. Snyder, and C.C. Baskin. 1993. Nomenclatural history and taxonomic status of Echinacea angustifolia, E. pallida, and E. tennesseensis (Asteraceae). SIDA 14: 597–604.

———. 1994. Misapplied name of the purple coneflower in the ecological studies of John E. Weaver. Bulletin of the Torrey Botanical Club 121: 73–75.

Birch, J.L. 2004. The Gideon Lincecum herbarium: A floristic and ethnobotanic analysis. Doctoral dissertation, Austin, TX: University of Texas.

Campbell, T.N. 1951. Medicinal plants used by Choctaw, Chickasaw, and Creek Indians in the early nineteenth century. Journal of the Washington Academy of Sciences 41: 285–290.

Carlson, G.G., and V.H. Jones. 1939. Some notes on uses of plants by the Comanche Indians. Annual Report of the Michigan Academy of Science 25: 517–542.

Denig, E. 1930. Indian tribes of the Upper Missouri. In Bulletin 44. 46th Annual report of the Bureau of American Ethnology, ed. J.N.B. Hewitt. Washington, DC: Smithsonian Institution.

Foster, S. 1991. Echinacea—nature's immune enhancer. Rochester, VT: Healing Arts Press.

Gilmore, M. 1913a. A study in the ethnobotany of the Omaha Indians. Collections of the Nebraska State Historical Society 17: 314–357.

———. 1913b. Some native Nebraska plants with their uses by the Dakota. Collections of the Nebraska State Historical Society 17: 358–370.

———. 1977. Uses of plants by the Indians of the Missouri river region. Lincoln, NE: University of Nebraska Press. Reprint of a work first published in The 33rd Annual Report of the Bureau of American Ethnology, Washington, DC, in 1919.

Gilmore, M.R. 1914. Manuscript 2006-11, Melvin R. Gilmore Papers, National Anthropological Archives. Washington, DC: Smithsonian Institution.

Grinnell, G.B. 1962. The Cheyenne Indians, vol. 2. New York: Cooper Square Publishers.

Hart, J.A. 1976. Montana: Native plants and early peoples. Helena, MT: Montana Historical Society.

———. 1981. The ethnobotany of the northern Cheyenne Indians of Montana. Journal of Ethnopharmacology 4: 1–55.

Jackson, J.B., 2006. Notes on Economic Plants. Economic Botany, 60:3 86–388.

Johnston, Alex. 1987. Plants and the blackfoot. Lethbridge, Canada: Lethbridge Historical Society.

Jordan, J.A. 2008. Plains apache ethnobotany. Norman, OK: University of Oklahoma Press.

Journals of the Lewis and Clark Expedition. 2005. University of Nebraska Press/University of Nebraska-Lincoln Libraries-Electronic Text Center. http://lewisandclarkjournals.unl.edu/ (accessed January 2, 2013)

Kindscher, K. 1989. The ethnobotany of the purple coneflower (Echinacea angustifolia) and other Echinacea species. Economic Botany 43(4): 498–507.

———. 1992. Medicinal wild plants of the prairie—an ethnobotanical guide. Lawrence, KS: University Press of Kansas.

Kindscher, K., S.M. Corbett, and K. Mcclure. 2013. A statistical analysis of medicinal plants: A case study of plant families in Kansas and the Great Plains. Transactions of the Kansas Academy of Science 116: 149–155.

Kolster, M. 1998. Impacts of the global Echinacea market on the people and land of the Fort Peck Assiniboine and Sioux reservation. Master's Thesis. Missoula, MT: University of Montana.

Kraft, S.K. 1986. Recent changes in the ethnobotany of standing rock Indian reservation. Masters Thesis. Grand Forks, ND: University of North Dakota.

Meyer, H.C.F. 1887. Echinacea angustifolia. Eclectic Medical Journal 83: 315–324.

Morgan, G.R., and R.R. Weedon. 1990. Oglala Sioux use of medical herbs. Great Plains Quarterly 10: 18–35. Paper 506. http://digitalcommons.unl.edu/greatplainsquarterly/506.

Munson, P.J. 1981. Contributions to Osage and Lakota ethnobotany. Plains Anthropologist 26: 229–240.

Rogers, D.J. 1980. Lakota names and traditional uses of native plants by Sicangu (Brule) people in the Rosebud Area, South Dakota. St. Francis, SD: Rosebud Educational Society.

Smith, H.H. 1928. Ethnobotany of the Meskwaki. Bulletin Public Museum, City of Milwaukee 4(2): 175–326.

Snell, A.H. 2006. A taste of heritage: Crow Indian recipes and herbal medicines. Lincoln, NE: University of Nebraska Press.

Tantaquidgeon, G. 1942. A study of Delaware Indian medicine practice and folk beliefs. Ams Press Inc.

Vestal, P.A., and R.E. Schultes. 1939. The economic botany of the Kiowa Indians. Cambridge, MA: Harvard Botanical Museum.

Wedel, W.R. 1936. An introduction to Pawnee archeology. Bureau of American Ethnology Bulletin 112. Washington, DC: Smithsonian Institution.

Wied, M., and S.S. Witte. 2008. In The North American Journals of Prince Maximilian of Wied, vol. 3, ed. M.V. Gallagher. Norman, OK: University of Oklahoma Press.

Wilson, G.L. 2014. Uses of plants by the Hidatsa of the Northern Plains. Lincoln, NE: University of Nebraska Press.
Copyright information
© 2016 Springer International Publishing Switzerland
About this chapter
Cite this chapter
Kindscher, K. (2016). The Uses of Echinacea angustifolia and Other Echinacea Species by Native Americans. In: Kindscher, K. (eds) Echinacea. Springer, Cham. https://doi.org/10.1007/978-3-319-18156-1_2