Abstract

Simple facts like the differences in density and light absorption between air and water make terrestrial and marine ecosystems qualitatively different. The knowledge on how terrestrial systems work and their comparative analysis with the sea, has greatly improved our understanding of the functioning of the oceans. Auxiliary energy is vital for primary production in the sea, and marine fronts are places where this kind of energy becomes available for life processes, making fronts fundamentally different from terrestrial ecosystems and more complex than terrestrial ecotones. Of course, fronts are not the only places in the oceans that provide auxiliary energy for life, but they are relatively small areas that concentrate a disproportionate quantity of such energy. Fluid processes that make available auxiliary energy are also responsible for the rest of the ecological properties of fronts, including facilities such as retention and landmarks; all these features make fronts sites of utmost ecological importance, they are the oases of the oceans.
Keywords
Marine migrations cues

"Meeting point" hypothesis

Plankton retention

Fish reproduction grounds

Marine ecosystems productivity

Plant nutrients upwelling

Climate change

Mechanical energy redistribution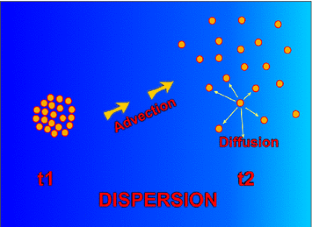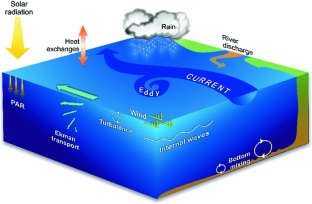 Acknowledgments

We are grateful to Mike Sinclair and Don Olson whose criticism and useful comments on an earlier draft have considerably improved this manuscript. We are grateful also to Mara Braverman for the artwork. This research was supported by grants from UNMdP EXA 555/12, and PIP 112-201101-00892 to E.M.A.; and from the Inter-American Institute for Global Change Research (IAI) grants CRN2076 and CRN 3070 sponsored by the US National Science Foundation Grant GEO-0452325 and GEO-1128040. This is INIDEP Contribution no. 1895.
About this chapter
Cite this chapter
Acha, E.M., Piola, A., Iribarne, O., Mianzan, H. (2015). Final Remarks. In: Ecological Processes at Marine Fronts. SpringerBriefs in Environmental Science. Springer, Cham. https://doi.org/10.1007/978-3-319-15479-4_7
DOI: https://doi.org/10.1007/978-3-319-15479-4_7

Published:

Publisher Name: Springer, Cham

Print ISBN: 978-3-319-15478-7

Online ISBN: 978-3-319-15479-4