Abstract

This chapter is dedicated to the applications of operator method for the analysis of propagation of electron in ionic crystal, called often as propagation of polaron of a large radius. This task is qualitatively distinguishable from the ones discussed in previous chapters by the fact that Hamiltonian includes the interaction of electron with the system possessing infinite degrees of freedom and describing the phonon field of the lattice vibration. A similar problem arises for the systems, which require the self-consistent description of objects with external media, and the significance of polaron covers much wider area than the description of the interaction between electrons and phonons initially constructed by Fröhlich [1].
Keywords
Phonon Field

Optical Polaron

Strong-coupling Polaron

Polaron Ground State

Polaron Effective Mass
These keywords were added by machine and not by the authors. This process is experimental and the keywords may be updated as the learning algorithm improves.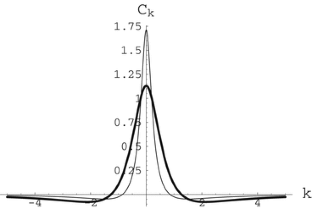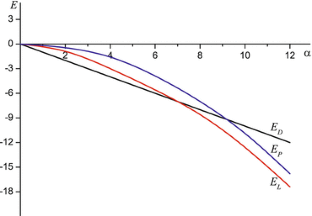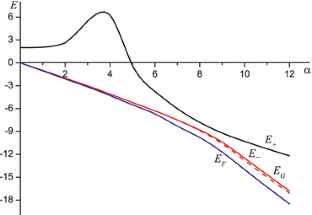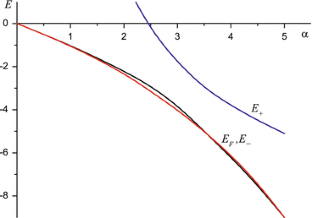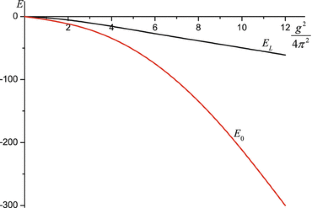 References
H. Fröhlich, Adv. Phys. 3, 325 (1950)

Y.A. Firsov, Polarons, Ed. (in Russian) (Nauka, Moscow, 1975)

T.K. Mitra, A. Chatterjee, Mikhopadhyay, Phys. Rep. 153, 91 (1987)

A.S. Alexandrov, N. Mott, Polarons and Bipolarons (World Scientific, Singapore, 1996)

J.T. Devreese, A.S. Alexandrov, Rep. Progr. Phys. 72, 066501 (2009)

S.I. Pekar, Zh. Exper. Theor. Fiziki (in Russian) 16, 341 (1946)

N.N. Bogoliubov, Matemat. Zh (in Russian) 2, 3 (1950)

N.N. Bogolubov, Selected Works, v.2, p.499 (in russian) (Navukova Dumka, Kiev, 1972)

S.V. Tyablikov, Zh. Exper. Theor. Fiziki (in Russian) 21, 377 (1952)

I.D. Feranchuk, L.I. Komarov, J. Phys. C Solid State Phys. 15, 1965 (1982)

R.P. Feynman, Phys. Rev. 97, 660 (1955)

A.S. Mishchenko, N.V. Prokof'ev, A. Sakamoto, B.V. Svistunov, Phys. Rev. B 62, 6317 (2000)

I.D. Feranchuk, P.A. Khomyakov, Nonlinear Phenom. Complex Syst. 4, 347 (2001)

I.D. Feranchuk, S.I. Fisher, L.I. Komarov, J. Phys. C Solid State Phys. 18, 5083 (1985)

B. Gerlach, H. Löwen, Rev. Mod. Phys. 63, 63 (1991)

G.D. Fillipis, V. Gataudella, V.M. Ramaglia, C.A. Perroni, D. Bersioux, Eur. Phys. J. B 36, 65 (2003)

I.D. Feranchuk, L.I. Komarov, arxiv.org. cond-mat., 0510510 (2005)

P.A. Khomyakov, Development and Application of the Operator Method for Quantum Systems with many Degrees of Freedom (in Russian), PhD Thesis, Belarusian University, 2001

P.A. Khomyakov, Phys. Rev. B 63, 153405 (2001)

M.H. Degani, G.A. Farias, Phys. Rev. B 42, 11950 (1990)

F.M. Peeters, M.A. Smondyrev, Phys. Rev. B 43, 4920 (1991)

T.D. Lee, F.M. Low, D. Pines, Phys. Rev. 90, 297 (1953)

P.M. Morse, H. Feshbach, Methods of Theoretical Physics (McGraw-Hill, New York, 1953)

K.P. Huber, G. Gerzberg, Molecular Spectra and Molecular Structure. vol. 4 Constants of Diatomic Molecules (Van Rostrand Reinhold, New York, 1979)

J.T. Devreese, Encyclopedia of Applied Physics, vol. 14 (Wiley-VCH, New York, 1996), p. 383

R. Evrard, Phys. Lett. 14, 295 (1965)

L.D. Landau, E.M. Lifshitz, Quantum Mechanics (Fizmatgiz, Moscow, 2004)

A.-T. Le, L.I. Komarov, J. Phys. C Cond. Matt. 11, 11679 (1998)

N.N. Bogoliubov, Preprint JINR (in Russian) R-1451, 1 (1963)

N.W. Ashcroft, N.D. Mermin, Solid State Physics (Holt and Rinehart and Winsto, New York, 1976)

A.I. Akhiezer, V.B. Beresteckij, Quantum Electrodynamics, 3rd edn. (Nauka, Moscow, 1969)

L.D. Landau, E.M. Lifshitz, Quantum Electrodynamics, 1st edn. (Pergamon, New York, 1971)
Copyright information

© 2015 Springer International Publishing Switzerland
About this chapter
Cite this chapter
Feranchuk, I., Ivanov, A., Le, VH., Ulyanenkov, A. (2015). Systems with Infinite Number of Degrees of Freedom. In: Non-perturbative Description of Quantum Systems. Lecture Notes in Physics, vol 894. Springer, Cham. https://doi.org/10.1007/978-3-319-13006-4_9