Abstract

The essential achievements in modern quantum theory are closely connected to the microscopic description of many-electron systems in quantum chemistry, biology and condensed matter physics by using density functional theory (DFT), introduced in pioneering works [1, 2]. This approach is used as a basis for ab initio calculations for complex molecular systems and the details of the method are presented in numerous monographs and reviews [3–6].
Keywords
Wave Function

Universal Function

Laguerre Polynomial

Zeroth Approximation

Atomic Characteristic
These keywords were added by machine and not by the authors. This process is experimental and the keywords may be updated as the learning algorithm improves.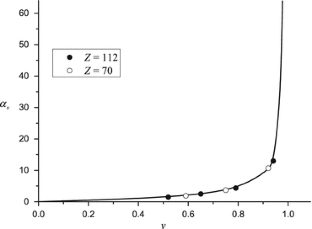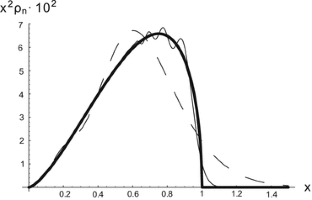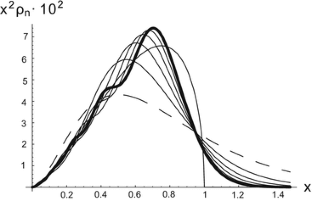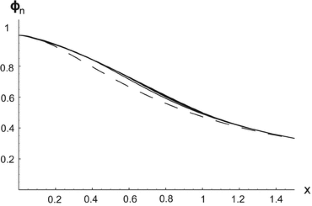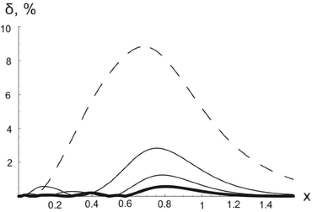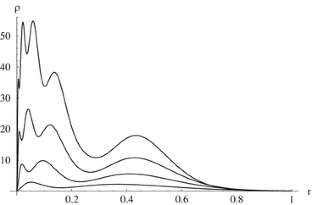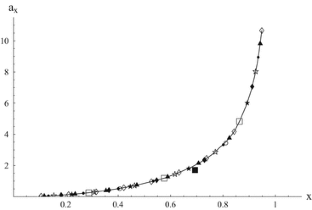 References
P. Hohenberg, W. Kohn, Phys. Rev. 136, B864 (1964)

W. Kohn, L.J. Sham, Phys. Rev. 140, A1133 (1965)

W. Kohn, Rev. Mod. Phys. 71, 1253 (1998)

R.O. Jones, O. Gunnarsson, Rev. Mod. Phys. 61, 689 (1989)

R. Parr, W. Yang, Density-Functional Theory of Atoms and Molecules (Oxford University Press, New York, 1989)

W. Koch, M.C. Holthausen, A Chemist's Guide to Density Functional Theory (Wiley, New York, 2001)

B.-G. Englert, Semiclassical Theory of Atoms (Springer, Berlin, 1988)

I.K. Dmitrieva, G.I. Plindov, Characteristics of Atoms and Ions in the Light of Statistical Theory (in Russian) (Nauka and Tekhnika, Minsk, 1991)

L.D. Landau, E.M. Lifshitz, Quantum Mechanics (Fizmatgiz, Moscow, 2004)

A. Messiah, Quantum Mechanics (North-Holland, Amsterdam, 1976)

J.C. Slater, Quantum Theory of Atomic Structure (McGraw-Hill, New York, 1960)

C.F. Fischer, The Hartree-Fock Method for Atoms. Numerical Approach (Wiley, New York, 1977)

A. Szabo, N.S. Ostlund, Modern Quantum Chemistry: Introduction to Advanced Electronic Structure Theory (McGraw-Hill, New York, 1989)

I.D. Feranchuk, L.I. Gurskii, L.I. Komarov, O.M. Lugovskaya, F. Burgäzy, A.P. Ulyanenkov, Acta Crystallogr. A 58, 370 (2002)

I.D. Feranchuk, V.V. Triguk, J. Appl. Spectrosc. 77, 749 (2011)

I.S. Gradshtein, I.M. Ryzhik, Tables of Integrals, Sums, Series and Products (Fizmatgiz, Moscow, 1963)

I.D. Feranchuk, A.V. Leonov, Phys. Lett. A 375, 385 (2011)

O.J. Heilmann, E.H. Lieb, Phys. Rev. A 82, 3628 (1995)

J.C. Slater, Quantum Theory of Molecules and Solids (McGraw-Hill, New York, 1965)

P.A.M. Dirac, Proc. Camb. Philos. Soc. 26, 376 (1930)

P.M. Morse, H. Feshbach, Methods of Theoretical Physics (McGraw-Hill, New York, 1953)

P.A. Khomyakov, Development and Application of the Operator Method for Quantum Systems with many Degrees of Freedom (in Russian), PhD Thesis, Belarusian University 2001

L.I. Komarov, P.A. Khomyakov, Nonlinear Phenom. Complex Syst. 4, 341 (2001)

A. Benediktovitch, I. Feranchuk, A. Ulyanenkov, Theoretical Concepts of X-Ray Nanoscale Analysis (Springer, Heidelberg, 2014)

I. Clementi, D. Raimondi, J. Chem. Phys. 38, 2686 (1963)

I. Clementi, C. Roetti, At. Data Nucl. Data Tables 14, 177 (1974)

R.E. Stewart, J. Chem. Phys. 50, 2485 (1969)

M.G. Veselov, L.N. Labzovskii, The Theory of Atoms: Structure of Atomic Shells (in Russian) (Nauka, Moscow, 1986)

M. Kregar, Phys. Scr. 29, 438 (1984)
Copyright information

© 2015 Springer International Publishing Switzerland
About this chapter
Cite this chapter
Feranchuk, I., Ivanov, A., Le, VH., Ulyanenkov, A. (2015). Many-Electron Atoms. In: Non-perturbative Description of Quantum Systems. Lecture Notes in Physics, vol 894. Springer, Cham. https://doi.org/10.1007/978-3-319-13006-4_8