Abstract

The majority of approximate methods for the solution of Schrödinger equation (SE) demonstrated in Chap. 1 is not sufficiently universal and theirs applications in the case of system with many degrees of freedom are bound up with serious difficulties. In the following chapters we consider the method which is proposed as an universal procedure for transformation of the perturbation series and its further applications for various quantum systems. We call this technique operator method (OM) in the sense that all calculations are reduced to the algebraic manipulations with the operator matrix elements without solving any differential or integral equations, in zeroth-order approximation as well as in calculating the successive approximations. The results prove that the OM zeroth-order approximation provides an uniformly fitted estimation of the SE eigenvalues and eigenfunctions in the entire range of the Hamiltonian parameters.
Keywords
Wave Function

Matrix Element

State Vector

Operator Method

Canonical Transformation
These keywords were added by machine and not by the authors. This process is experimental and the keywords may be updated as the learning algorithm improves.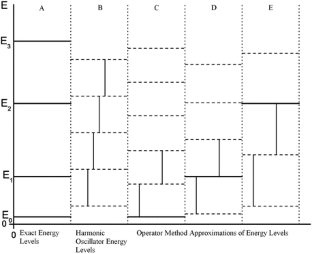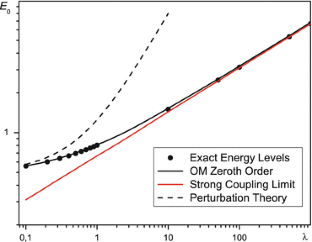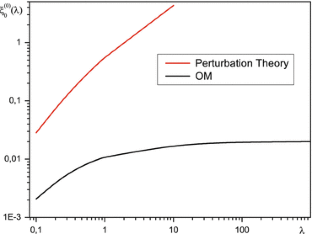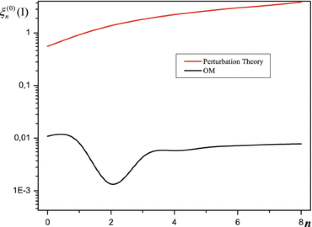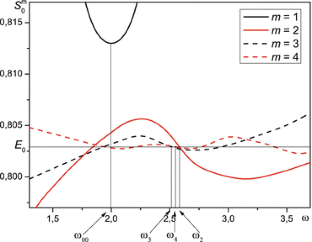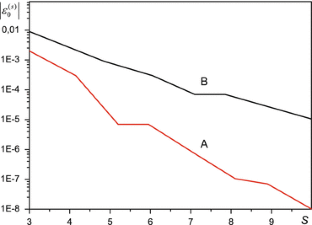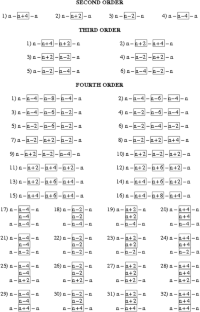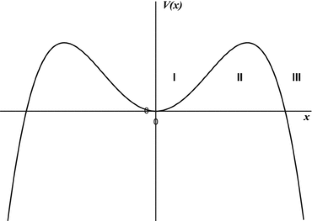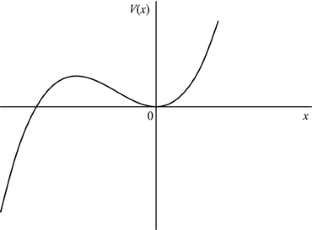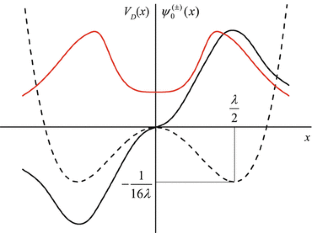 References
I.D. Feranchuk, L.I. Komarov, Phys. Lett. A, 88, 211 (1982)

I.D. Feranchuk, L.I. Komarov, J. Phys. C. Solid State Phys. 15, 1965 (1982)

I.D. Feranchuk, L.I. Komarov, J. Phys. A: Math. Gen. 17, 3111 (1984)

I.G. Holliday, P. Suranyi, Phys. Lett. B 85, 421 (1979)

W.E. Caswell, Ann. Phys. (N.Y.) 123, 153 (1979)

I.G. Holliday, P. Suranyi, Phys. Rev. D 21, 1529 (1980)

I.K. Dmitrieva, G.I. Plindov, Phys. Lett. A 79, 47 (1980)

K. Bhattacharyya, J. Phys. B: At. Mol. Phys. 14, 783 (1981)

J. Austin, J. Killingbeck, J. Phys. A: Math. Gen. 15, L433, (1982)

C.K. Au, G.W. Roders, J. Aharonov, Phys. Lett. A 95, 287 (1983)

F.M. Fernandez, E.A. Castro, Phys. Lett. A 88, 4 (1982)

F.M. Fernandez, E.A. Castro, Phys. Lett. A 91, 339 (1982)

F.M. Fernandez, A.M. Meson, E.A. Castro, Phys. Lett. A 104, 401 (1984)

F.M. Fernandez, A.M. Meson, E.A. Castro, Phys. Lett. A 111, 104 (1985)

F.M. Fernandez, A.M. Meson, E.A. Castro, Phys. Lett. A 112, 107 (1985)

F.M. Fernandez, A.M. Meson, E.A. Castro, Mol. Phys. 59, 365 (1986)

C.C. Gerry, S. Silverman, Phys. Lett. A 97, 481 (1983)

W. Witschel, Phys. Lett. A 97, 315 (1983)

H. Mitter, K. Yamazaki, J. Phys. A: Math. Gen. 17, 1215 (1984)

B. Bidyut, B. Sikha, R. Raykumar, Fizika 16, 161 (1984)

K. Yamazaki, J. Phys. A: Math. Gen. 17, 345 (1984)

C.-S. Hsue, J.L. Chern, Phys. Rev. D 29, 643 (1984)

B. Rath, J. Math. Phys. 31, 1175 (1991)

K.L. Chan, S.K. Lee, K.L. Liu, K. Young, C.K. Au, Phys. Lett. A 162, 227 (1992)

I.D. Feranchuk, S.I. Fisher, L.I. Komarov, J. Phys. C: Solid State Phys. 17, 4309 (1984)

C.Z. An, I.D. Feranchuk, Mol. Phys. 64, 589 (1988)

I.D. Feranchuk, L.X. Hai, Phys. Lett. A 137, 385 (1989)

L.I. Komarov, T.S. Romanova, J. Phys. B: At. Mol. Phys. 18, 859 (1985)

I.D. Feranchuk, S.I. Fisher, L.I. Komarov, J. Phys. C: Solid State Phys. 18, 5083 (1985)

C.Z. An, I.D. Feranchuk, L.I. Komarov, L.I. Nakhamchik, J. Phys. A: Math. Gen. 19, 1583 (1986)

I.D. Feranchuk, L.I. Komarov, I.V. Nechipor, J. Phys. A: Math. Gen. 20, 3849 (1987)

C.Z. An, I.D. Feranchuk, L.I. Komarov, Phys. Lett. A 125, 123 (1987)

I.D. Feranchuk, L.I. Komarov, Phys. Lett. A 106, 109 (1984)

I.D. Feranchuk, V.N. T'ok, Chem. Phys. Lett. 150, 78 (1988)

I.D. Feranchuk, V.S. Kuz'min, A.P. Ulyanenkov, Chem. Phys. 157, 61 (1991)

I.D. Feranchuk, A.P. Ulyanenkov, NIM B 88, 369 (1994)

I.D. Feranchuk, L.I. Komarov, A.P. Ulyanenkov, J. Phys. A: Math. Gen. 29, 4035 (1996)

I.D. Feranchuk, L.I. Komarov, A.P. Ulyanenkov, J. Phys. B: At. Mol. Opt. Phys. 35, 3957 (2002)

I.D. Feranchuk, L.I. Gurskii, L.I. Komarov, O.M. Lugovskaya, F. Burgäzy, A.P. Ulyanenkov, Acta Crystallogr. A 58, 370 (2002)

L.V. Hoang, L.I. Komarov, T.S. Romanova, J. Phys. A: Math. Gen. 22, 1543 (1989)

L.I. Gurskii, L.I. Komarov, A.M. Solodukhin, Int. J. Quantum Chem. 72, 499 (1999)

I.D. Feranchuk, A.V. Leonov, Phys. Lett. A 375, 385 (2011)

I.D. Feranchuk, V.V. Triguk, Phys. Lett. A 375, 2550 (2011)

I.D. Feranchuk, L.I. Komarov, I.V. Nechipor, A.P. Ulyanenkov, Ann. Phys. (N Y) 238, 370 (1995)

A. Duncan, H.F. Jones, Nucl. Phys. B 320, 189 (1989)

V.V. Kudrashov, V.I. Reshetnyak, E.A. Tolkachov, Dokl. Belarusian Acad. Sci. (in Russian) 31, 135 (1987)

F.T. Hioe, D. MacMillen, E.W. Montroll, Phys. Rep. 335, 307 (1978)

F.M. Fernandez, E.A. Castro, Phys. Lett. A 88, 5083 (1982)

I.I. Gegusin, L.I. Leontieva, J. Phys. C: Condens. Matter 2, 5869 (1990)

S. Srivastava, Vishamitter, Mol. Phys. 72, 1285 (1991)

F.A. Kaempfer, Concepts in Quantum Mechanics (Academic, New York, 1965)

D.A. Kirzhnitz, Field Methods of Many–Particle Theory (in Russian) (Gosatomizdat, Moscow, 1963)

A.J. Barnes, W.J. Orville-Thomas, (ed.), Vibrational Spectroscopy. Modern Trends (Oxford, Amsterdam, Elsevier, New York, 1977)

C. Hayashi, Nonlinear Oscillations in Physical Systems (McGraw-Hill, New York, 1964)

I.S. Gradshtein, I.M. Ryzhik, Tables of Integrals, Sums, Series and Products (FIZMATGIZ, Moscow, 1963)

A. Messiah, Quantum Mechanics (North-Holland, Amsterdam, 1976)

N.H. March, W.H. Young, S. Sampanthar, The Many-Body Problem in Quantum Mechanics (University Press, Cambridge, 1967)

M.L. Goldberger, K.M. Watson, Collision Theory (Wiley, New York, 1964)

V.G. Baryshevsky, High-Energy Nuclear Optics of Polarised Media (World Scientific, Singapore, 2012)

P.E. Shanley, Phys. Lett. A 117, 161 (1986)

R.J. Damburg, V.G. Kolosov, J. Phys. B: At. Mol. 9, 3149 (1976)

H.K. Shepard, Phys. Rev. D 27, 1288 (1983)

D. Farrelly, W.P. Reinhardt, J. Phys. B: At. Mol. 16, 2103 (1983)

P.M. Morse, H. Feshbach, Methods of Theoretical Physics (McGraw-Hill, New York, 1953)

J.E. Drummond, J. Phys. A: Math. Gen. 14, 1651 (1981)

N.N. Bogoliubov, Physica 26, 1 (1960)

G. Ross, Grand Unified Theories (Westview Press, USA, 1984)

L.D. Landau, E.M. Lifshitz, Quantum Mechanics (Fizmatgiz, Moscow, 2004)

M.O. Scully, M.S. Zubairy, Quantum Optics (Cambridge University Press, Cambridge, 1997)

A. Bohm, Quantum Mechanics: Foundations and Applications (Springer, New York, 1986)

C.G. Callan, S. Coleman, Phys. Rev. D 16, 1762, (1977)

F.M. Fernandez, E.A. Castro, A.M. Meson, J. Phys. A: Math. Gen. 7, 1389 (1985)
Copyright information

© 2015 Springer International Publishing Switzerland
About this chapter
Cite this chapter
Feranchuk, I., Ivanov, A., Le, VH., Ulyanenkov, A. (2015). Basics of the Operator Method. In: Non-perturbative Description of Quantum Systems. Lecture Notes in Physics, vol 894. Springer, Cham. https://doi.org/10.1007/978-3-319-13006-4_2