Abstract

Wakefulness of adequately long duration and quality is in every respect essential for good quality of life. Inadequately low wakefulness named excessive daytime sleepiness (EDS) is defined as a reduced ability to maintain continuous wakefulness during the day. EDS may take the form of lapses into sleep or as periods of somnolence leading to sleep onset in favorable circumstances and longer total duration of sleep within 24 h. EDS lowers the quality of life and complicates or disallows many regular activities.
Keywords
Obstructive Sleep Apnea

Epworth Sleepiness Scale

Excessive Daytime Sleepiness

Obstructive Sleep Apnea Patient

Sleep Latency
These keywords were added by machine and not by the authors. This process is experimental and the keywords may be updated as the learning algorithm improves.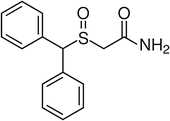 References
Adler CH, Caviness JN, Hentz JG, Lind M, Tiede J (2003) Randomized trial of modafinil for treating subjective daytime sleepiness in patients with Parkinson's disease. Mov Disord 18:287–293

Ali M, Auger RR, Slocumb NL, Morgenthaler TI (2009) Idiopathic hypersomnia: clinical features and response to treatment. J Clin Sleep Med 5:562–568

American Academy of Sleep Medicine (2014) International classification of sleep disorders, 3rd edn. American Academy of Sleep Medicine, Darien

Anderson KN, Pilsworth S, Sharples LD, Smith IE, Shneerson JM (2007) Idiopathic hypersomnia: a study of 77 cases. Sleep 30:1274–1281

Bastuji H, Jouvet M (1988) Successful treatment of idiopathic hypersomnia and narcolepsy with modafinil. Prog Neuropsychopharmacol Biol Psychiatry 12:695–700

Besset A, Tafti M, Villemin E, Billiard M (1993) The effects of modafinil (300 mg) on sleep, sleepiness and arousal in narcoleptic patients. Neurophysiol Clin 23:47–60

Besset A, Chetrit M, Carlander B, Billiard M (1996) Use of modafinil in the treatment of narcolepsy: a long term follow-up study. Neurophysiol Clin 26:60–66

Billiard M, Besset A, Montplaisir J, Laffont F, Goldenberg F, Weill JS, Lubin S (1994) Modafinil: a double-blind multicentric study. Sleep 17:S107–S112

Billiard M, Bassetti C, Dauvilliers Y, Dolenc-Groselj L, Lammers GJ, Mayer G, Pollmacher T, Reading P, Sonka K (2006) EFNS guidelines on management of narcolepsy. Eur J Neurol 13:1035–1048

Billiard M, Nicolet A, Dauvilliers Y, Carlander B (2007) Modafinil: the European experience. In: Bassetti CL, Biliard M, Mignot E (eds) Narcolepsy and hypersomnia. Informa Healthcare, New York

Black JE, Hirshkowitz M (2005) Modafinil for treatment of residual excessive sleepiness in nasal continuous positive airway pressure-treated obstructive sleep apnea/hypopnea syndrome. Sleep 28:464–471

Black JE, Hull SG, Tiller J, Yang R, Harsh JR (2010) The long-term tolerability and efficacy of armodafinil in patients with excessive sleepiness associated with treated obstructive sleep apnea, shift work disorder, or narcolepsy: an open-label extension study. J Clin Sleep Med 6:458–466

Boele FW, Douw L, de Groot M, van Thuijl HF, Cleijne W, Heimans JJ, Taphoorn MJ, Reijneveld JC, Klein M (2013) The effect of modafinil on fatigue, cognitive functioning, and mood in primary brain tumor patients: a multicenter randomized controlled trial. Neuro Oncol 15:1420–1428

Brioschi A, Gramigna S, Werth E, Staub F, Ruffieux C, Bassetti C, Schluep M, Annoni JM (2009) Effect of modafinil on subjective fatigue in multiple sclerosis and stroke patients. Eur Neurol 62:243–249

Broughton RJ, Fleming JA, George CF, Hill JD, Kryger MH, Moldofsky H, Montplaisir JY, Morehouse RL, Moscovitch A, Murphy WF (1997) Randomized, double-blind, placebo-controlled crossover trial of modafinil in the treatment of excessive daytime sleepiness in narcolepsy. Neurology 49:444–451

Bruce J, Hancock L, Roberg B, Brown A, Henkelman E, Lynch S (2012) Impact of armodafinil on cognition in multiple sclerosis: a randomized, double-blind crossover pilot study. Cogn Behav Neurol 25:107–114

Chapman JL, Kempler L, Chang CL, Williams SC, Sivam S, Wong KK, Yee BJ, Grunstein RR, Marshall NS (2014) Modafinil improves daytime sleepiness in patients with mild to moderate obstructive sleep apnoea not using standard treatments: a randomised placebo-controlled crossover trial. Thorax 69:274–279

Czeisler CA, Walsh JK, Roth T, Hughes RJ, Wright KP, Kingsbury L, Arora S, Schwartz JR, Niebler GE, Dinges DF (2005) Modafinil for excessive sleepiness associated with shift-work sleep disorder. N Engl J Med 353:476–486

Czeisler CA, Walsh JK, Wesnes KA, Arora S, Roth T (2009) Armodafinil for treatment of excessive sleepiness associated with shift work disorder: a randomized controlled study. Mayo Clin Proc 84:958–972

Duteil J, Rambert FA, Pessonnier J, Gombert R, Assous E (1979) A possibe alpha-adrenergic mechanism for drug (CRL 40028)-induced hyperactivity. Eur J Pharmacol 59:121–123

Duteil J, Rambert FA, Pessonnier J, Hermant JF, Gombert R, Assous E (1990) Central alpha 1-adrenergic stimulation in relation to the behaviour stimulating effect of modafinil; studies with experimental animals. Eur J Pharmacol 180:49–58

Erman MK, Rosenberg R, Modafinil Shift Work Sleep Disorder Study Group (2007) Modafinil for excessive sleepiness associated with chronic shift work sleep disorder: effects on patient functioning and health-related quality of life. Prim Care Companion J Clin Psychiatry 9:188–194

FDA (2007) NDA 20–717 PROVIGIL® (modafinil) tablets FDA approved labeling. http://www.accessdata.fda.gov/drugsatfda_docs/label/2007/020717s020s013s018lbl.pdf. Accessed 21 Apr 2014

Goldenberg F, Weil JS, Vonfrenckeel V (1987) Effects of modafinil on diurnal variation of objective sleepiness in normal subjects. Sleep Res 16:91

Goss AJ, Kaser M, Costafreda SG, Sahakian BJ, Fu CH (2013) Modafinil augmentation therapy in unipolar and bipolar depression: a systematic review and meta-analysis of randomized controlled trials. J Clin Psychiatry 74:1101–1107

Harsh JR, Hayduk R, Rosenberg R, Wesnes KA, Walsh JK, Arora S, Niebler GE, Roth T (2006) The efficacy and safety of armodafinil as treatment for adults with excessive sleepiness associated with narcolepsy. Curr Med Res Opin 22:761–774

Hermant JF, Rambert FA, Duteil J (1991) Awakening properties of modafinil: effect on nocturnal activity in monkeys (Macaca mulatta) after acute and repeated administration. Psychopharmacology (Berl) 103:28–32

Hirshkowitz M, Black JE, Wesnes K, Niebler G, Arora S, Roth T (2007) Adjunct armodafinil improves wakefulness and memory in obstructive sleep apnea/hypopnea syndrome. Respir Med 101:616–627

Hogl B, Saletu M, Brandauer E, Glatzl S, Frauscher B, Seppi K, Ulmer H, Wenning G, Poewe W (2002) Modafinil for the treatment of daytime sleepiness in Parkinson's disease: a double-blind, randomized, crossover, placebo-controlled polygraphic trial. Sleep 25:905–909

Jha A, Weintraub A, Allshouse A, Morey C, Cusick C, Kittelson J, Harrison-Felix C, Whiteneck G, Gerber D (2008) A randomized trial of modafinil for the treatment of fatigue and excessive daytime sleepiness in individuals with chronic traumatic brain injury. J Head Trauma Rehabil 23:52–63

Kaiser PR, Valko PO, Werth E, Thomann J, Meier J, Stocker R, Bassetti CL, Baumann CR (2010) Modafinil ameliorates excessive daytime sleepiness after traumatic brain injury. Neurology 75:1780–1785

Kingshott RN, Vennelle M, Coleman EL, Engleman HM, Mackay TW, Douglas NJ (2001) Randomized, double-blind, placebo-controlled crossover trial of modafinil in the treatment of residual excessive daytime sleepiness in the sleep apnea/hypopnea syndrome. Am J Respir Crit Care Med 163:918–923

Lagarde D, Milhaud C (1990) Electroencephalographic effects of modafinil, an alpha-1-adrenergic psychostimulant, on the sleep of rhesus monkeys. Sleep 13:441–448

Lange R, Volkmer M, Heesen C, Liepert J (2009) Modafinil effects in multiple sclerosis patients with fatigue. J Neurol 256:645–650

Lavault S, Dauvilliers Y, Drouot X, Leu-Semenescu S, Golmard JL, Lecendreux M, Franco P, Arnulf I (2011) Benefit and risk of modafinil in idiopathic hypersomnia vs. narcolepsy with cataplexy. Sleep Med 12:550–556

Lecendreux M, Bruni O, Franco P, Gringras P, Konofal E, Nevsimalova S, Paiva T, Partinen M, Peeters E, Peraita-Adrados R, Plazzi G, Poli F (2012) Clinical experience suggests that modafinil is an effective and safe treatment for paediatric narcolepsy. J Sleep Res 21:481–483

Ledinek AH, Sajko MC, Rot U (2013) Evaluating the effects of amantadin, modafinil and acetyl-L-carnitine on fatigue in multiple sclerosis–result of a pilot randomized, blind study. Clin Neurol Neurosurg 115(Suppl 1):S86–S89

Lin JS, Roussel B, Akaoka H, Fort P, Debilly G, Jouvet M (1992) Role of catecholamines in the modafinil and amphetamine induced wakefulness, a comparative pharmacological study in the cat. Brain Res 591:319–326

Littleton ET, Hobart JC, Palace J (2010) Modafinil for multiple sclerosis fatigue: does it work? Clin Neurol Neurosurg 112:29–31

Lokk J (2010) Daytime sleepiness in elderly Parkinson's disease patients and treatment with the psychostimulant modafinil: a preliminary study. Neuropsychiatr Dis Treat 6:93–97

Lou JS, Dimitrova DM, Park BS, Johnson SC, Eaton R, Arnold G, Nutt JG (2009) Using modafinil to treat fatigue in Parkinson disease: a double-blind, placebo-controlled pilot study. Clin Neuropharmacol 32:305–310

Mayer G, Benes H, Bitterlich M, Young P, Rodenbeck A (2013) Modafinil for the treatment of idiopathic hypersomnia. Results of a randomized, double blind, placebo controlled study. Sleep 36(Suppl):A255

Mignot EJ (2012) A practical guide to the therapy of narcolepsy and hypersomnia syndromes. Neurotherapeutics 9:739–752

Moldofsky H, Broughton RJ, HILL JD (2000) A randomized trial of the long-term, continued efficacy and safety of modafinil in narcolepsy. Sleep Med 1:109–116

Moller F, Poettgen J, Broemel F, Neuhaus A, Daumer M, Heesen C (2011) HAGIL (Hamburg Vigil Study): a randomized placebo-controlled double-blind study with modafinil for treatment of fatigue in patients with multiple sclerosis. Mult Scler 17:1002–1009

Monderer R, Thorpy MJ (2011) Modafinil/armodafinil in the treatment of excessive daytime sleepiness. In: Thorpy MJ, Billiard M (eds) Sleepiness: causes, consequences, and treatment. Cambridge University Press, Cambridge

Morgenthaler TI, Kapen S, Lee-Chiong T, Alessi C, Boehlecke B, Brown T, Coleman J, Friedman L, Kapur V, Owens J, Pancer J, Swick T (2006) Practice parameters for the medical therapy of obstructive sleep apnea. Sleep 29:1031–1035

Morgenthaler TI, Kapur VK, Brown T, Swick TJ, Alessi C, Aurora RN, Boehlecke B, Chesson AL Jr, Friedman L, Maganti R, Owens J, Pancer J, Zak R (2007) Practice parameters for the treatment of narcolepsy and other hypersomnias of central origin. Sleep 30:1705–1711

Niepel G, Bibani RH, Vilisaar J, Langley RW, Bradshaw CM, Szabadi E, Constantinescu CS (2013) Association of a deficit of arousal with fatigue in multiple sclerosis: effect of modafinil. Neuropharmacology 64:380–388

Nieves AV, Lang AE (2002) Treatment of excessive daytime sleepiness in patients with Parkinson's disease with modafinil. Clin Neuropharmacol 25:111–114

Nishino S, Mignot E (2011) Wake-promoting medications: basic mechanisms and pharmacology. In: Kryger MH, Roth T, Dement WC (eds) Principles and practice of sleep medicine. Elsevier, St. Louis

Ondo WG, Fayle R, Atassi F, Jankovic J (2005) Modafinil for daytime somnolence in Parkinson's disease: double blind, placebo controlled parallel trial. J Neurol Neurosurg Psychiatry 76:1636–1639

Orlikowski D, Chevret S, Quera-Salva MA, Laforet P, Lofaso F, Verschueren A, Pouget J, Eymard B, Annane D (2009) Modafinil for the treatment of hypersomnia associated with myotonic muscular dystrophy in adults: a multicenter, prospective, randomized, double-blind, placebo-controlled, 4-week trial. Clin Ther 31:1765–1773

Ozaki A, Inoue Y, Hayashida K, Nakajima T, Honda M, Usui A, Komada Y, Kobayashi M, Takahashi K (2012) Quality of life in patients with narcolepsy with cataplexy, narcolepsy without cataplexy, and idiopathic hypersomnia without long sleep time: comparison between patients on psychostimulants, drug-naive patients and the general Japanese population. Sleep Med 13:200–206

Pack AI, Black JE, Schwartz JR, Matheson JK (2001) Modafinil as adjunct therapy for daytime sleepiness in obstructive sleep apnea. Am J Respir Crit Care Med 164:1675–1681

Philip P, Chaufton C, Taillard J, Capelli A, Coste O, Leger D, Moore N, Sagaspe P (2014) Modafinil improves real driving performance in patients with hypersomnia: a randomized double-blind placebo-controlled crossover clinical trial. Sleep 37:483–487

Rammohan KW, Rosenberg JH, Lynn DJ, Blumenfeld AM, Pollak CP, Nagaraja HN (2002) Efficacy and safety of modafinil (Provigil) for the treatment of fatigue in multiple sclerosis: a two centre phase 2 study. J Neurol Neurosurg Psychiatry 72:179–183

Roth T, White D, Schmidt-Nowara W, Wesnes KA, Niebler G, Arora S, Black J (2006) Effects of armodafinil in the treatment of residual excessive sleepiness associated with obstructive sleep apnea/hypopnea syndrome: a 12-week, multicenter, double-blind, randomized, placebo-controlled study in nCPAP-adherent adults. Clin Ther 28:689–706

Roth T, Rippon GA, Arora S (2008) Armodafinil improves wakefulness and long-term episodic memory in nCPAP-adherent patients with excessive sleepiness associated with obstructive sleep apnea. Sleep Breath 12:53–62

Saletu B, Frey R, Krupka M, Anderer P, Grunberger J, Barbanoj MJ (1989) Differential effects of a new central adrenergic agonist–modafinil–and D-amphetamine on sleep and early morning behaviour in young healthy volunteers. Int J Clin Pharmacol Res 9:183–195

Schwartz JR, Feldman NT, Bogan RK, Nelson MT, Hughes RJ (2003a) Dosing regimen effects of modafinil for improving daytime wakefulness in patients with narcolepsy. Clin Neuropharmacol 26:252–257

Schwartz JR, Feldman NT, Fry JM, Harsh J (2003b) Efficacy and safety of modafinil for improving daytime wakefulness in patients treated previously with psychostimulants. Sleep Med 4:43–49

Schwartz JR, Hirshkowitz M, Erman MK, Schmidt-Nowara W (2003c) Modafinil as adjunct therapy for daytime sleepiness in obstructive sleep apnea: a 12-week, open-label study. Chest 124:2192–2199

Schwartz JR, Nelson MT, Schwartz ER, Hughes RJ (2004) Effects of modafinil on wakefulness and executive function in patients with narcolepsy experiencing late-day sleepiness. Clin Neuropharmacol 27:74–79

Schwartz JR, Feldman NT, Bogan RK (2005) Dose effects of modafinil in sustaining wakefulness in narcolepsy patients with residual evening sleepiness. J Neuropsychiatry Clin Neurosci 17:405–412

Schwartz JR, Khan A, McCall WV, Weintraub J, Tiller J (2010) Tolerability and efficacy of armodafinil in naive patients with excessive sleepiness associated with obstructive sleep apnea, shift work disorder, or narcolepsy: a 12-month, open-label, flexible-dose study with an extension period. J Clin Sleep Med 6:450–457

Sforza E, Krieger J (1992) Daytime sleepiness after long-term continuous positive airway pressure (CPAP) treatment in obstructive sleep apnea syndrome. J Neurol Sci 110:21–26

Sheng P, Hou L, Wang X, Huang C, Yu M, Han X, Dong Y (2013) Efficacy of modafinil on fatigue and excessive daytime sleepiness associated with neurological disorders: a systematic review and meta-analysis. PLoS ONE 8:e81802

Spathis A, Fife K, Blackhall F, Dutton S, Bahadori R, Wharton R, O'Brien M, Stone P, Benepal T, Bates N, Wee B (2014) Modafinil for the treatment of fatigue in lung cancer: results of a placebo-controlled, double-blind, randomized trial. J Clin Oncol 32:1882–1888

Stankoff B, Waubant E, Confavreux C, Edan G, Debouverie M, Rumbach L, Moreau T, Pelletier J, Lubetzki C, Clanet M (2005) Modafinil for fatigue in MS: a randomized placebo-controlled double-blind study. Neurology 64:1139–1143

Thorpy M (2007) Modafinil: the U.S. experience. In: Bassetti CL, Billiard M, Mignot E (eds) Narcolepsy and hypersomnia. Informa Healthcare, New York

U.S. Modafinil in Narcolepsy Multicenter Study Group (1998) Randomized trial of modafinil for the treatment of pathological somnolence in narcolepsy. US Modafinil in Narcolepsy Multicenter Study Group. Ann Neurol 43:88–97

U.S. Modafinil in Narcolepsy Multicenter Study Group (2000) Randomized trial of modafinil as a treatment for the excessive daytime somnolence of narcolepsy: US Modafinil in Narcolepsy Multicenter Study Group. Neurology 54:1166–1175

Walsh JK, Randazzo AC, Stone KL, Schweitzer PK (2004) Modafinil improves alertness, vigilance, and executive function during simulated night shifts. Sleep 27:434–439
Acknowledgments

The chapter was prepared with the support of Czech Ministry of Health grant NT13238-4 and Charles University grants PRVOUK-P26 and PRVOUK-P34
Copyright information

© 2015 Springer International Publishing Switzerland
About this chapter
Cite this chapter
Šonka, K., Šóš, P., Susta, M. (2015). Modafinil and Armodafinil. In: Guglietta, A. (eds) Drug Treatment of Sleep Disorders. Milestones in Drug Therapy. Springer, Cham. https://doi.org/10.1007/978-3-319-11514-6_10