Palm – Wrist
Surface Recording Technique, Orthodromic Study
Original Settings
Sensitivity was 50–100 μV/division, sweep speed was 1 ms/division, duration of pulse was 0.1 ms, rate of pulse was 2–5/s, and the machine used was a Medelec MS 6. Low-frequency filter and high-frequency filter were not specified.
Position
This study was performed in the supine position.
Recording
Following the orthodromic method [
1
], signals were recorded using surface electrodes at the wrist, proximally to the distal wrist crease (Fig.
1
). The active electrode (A) was placed proximal to the crease; the reference (R) was placed proximally. The author used conventional surface electrodes of felt (8-mm "cushions" 25 mm apart) soaked in 0.9 % saline secured by band; using bar electrodes, the distance between active and reference electrodes was fixed. Ground (G) was placed on the palm of the hand, proximal to the recording electrodes at the distal wrist crease. Each recording consisted of 5–8 superimposed traces.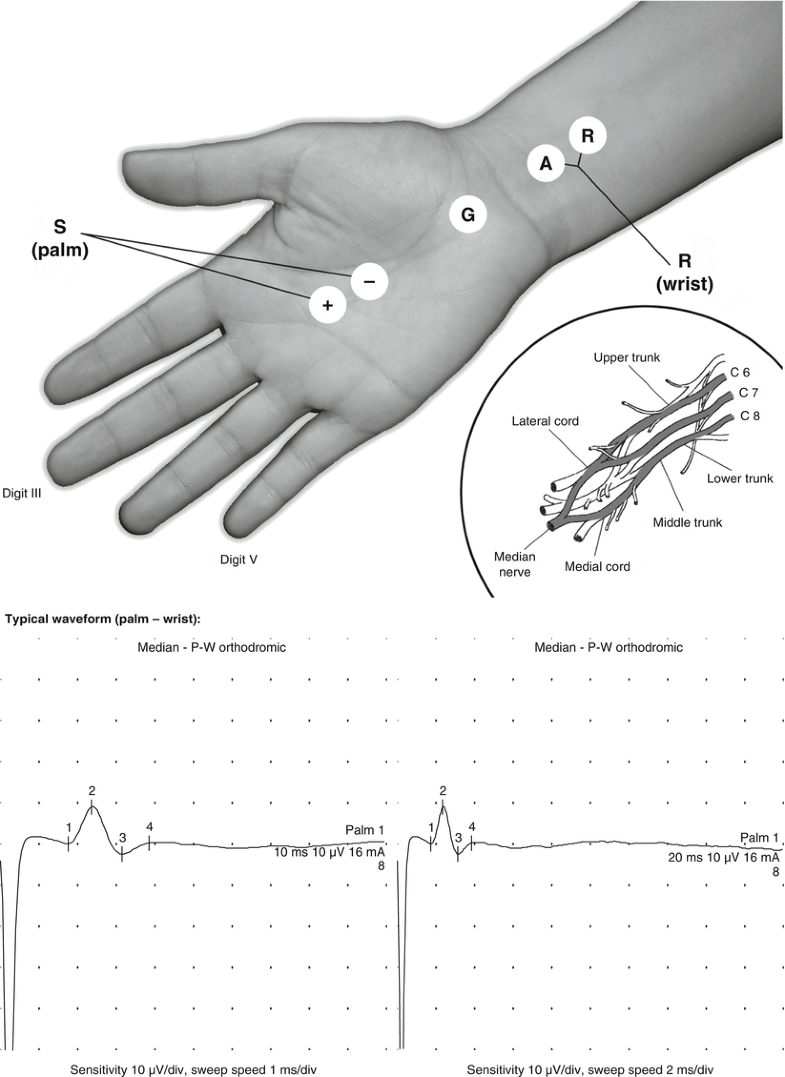 Copyright information
© Springer International Publishing Switzerland 2015