Abstract

This chapter is concerned with how social order is established within collectives and the ethical problems that arise when we attempt to create and direct collectives towards particular ends. It draws on our work to establish governance principles for Smart Society—an EU project aiming to engineer Collective Adaptive Systems comprised of people and machines with diverse capabilities and goals that are able to tackle societal grand challenges. We examine how social values are implicated in and transformed by Collective Adaptive Systems, and suggest approaches to multilevel governance design that are responsive to emergent capabilities and sensitive to conflicting perspectives. Finally we illustrate our approach with a worked example of a sensor-based system in a care setting.
Keywords
Governance Mechanism

Smart City

Road User

Reflective Practice

Governance Regime
These keywords were added by machine and not by the authors. This process is experimental and the keywords may be updated as the learning algorithm improves.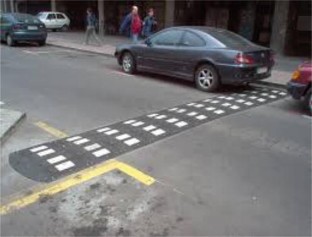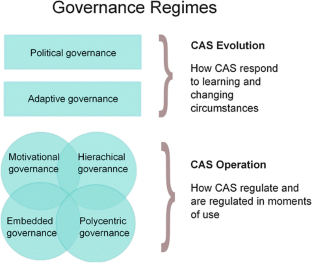 Notes
1.

2.

Although this might be seen as a tale of improved matchmaking, there are also important nuances in the ways that social computing transforms the sorts of demands, goods and services that are in play. Thus, for example, social platforms can make visible the "hidden" care demands of elders, and also the "hidden" skills of neighbors, and create a market place in which these may be traded (e.g. http://ce.livingitup.org.uk/hidden-talents-scotland/).

3.

On the occasions in this chapter when we refer to CASs we are considering Collective Adaptive Systems more generally and not only the Hybrid, Diversity-Aware sort.

4.

http://uksnowmap.com/ mashes up #UKSnow tweets and Google Maps to show geographical patterns of reported snowfall, thus providing a sustaining focus for the collective and a mechanism to propagate snow reporting practices through example and a weak obligation to reciprocity.

5.

In collaboration with our Smart Society partners at Ben Gurion University.

6.

"Couch Surfing"—taking advantage of casual services provided by locals such as offers of accommodation in private homes.

7.

Schemes that allows drivers and commuters to offer and accept lifts and share costs by utilising spare capacity in the cars of those already intending to travel.

8.

"In a similar fashion to herding sheep, the goal is to steer a group of living individuals to comply with our goals." [2]

9.

By a member of the Smart Society project during a project meeting when the conversation turned to types of ethical concern raised by the project.

10.

11.

12.

13.

Admittedly speed bumps are somewhat peripheral to polycentric modes of governance. But as we argue below, all the forms of governance presented here are interrelated. Thus how the driving environment is organised (including the presence or absence of speed bumps) shapes the sort of polycentric responses that are possible.

14.

15.

Benkler suggests there are three classes of reward that people are motivated by: Money, Pleasure ("Intrinsic hedonistic rewords") and Social ("Social-psychological rewards") [4].

16.

There are a whole series of ethical issues attached to playing off accountability arrangements, particularly how they can create pressure that vulnerable people may be particularly susceptible to, shape behavior in unwanted ways and encourage "gaming" of the system. The worked example at the end of this chapter shows some of these properties for a technology of accountability operating in a care domain.

17.

An article on the history of Speed "Humps" in Berkley on the City Authority's web page (http://www.ci.berkeley.ca.us/ContentDisplay.aspx?id=8238) tells of how speed humps became contentious and how opposition to them led to shaping how humps are used as an adaptive regulatory measure ("speed hump locations chosen must provide clear safety benefits to balance any potential negative impact").

18.

Assuming the Collective Adaptive System doesn't emerge "spontaneously" as an effect of integrating existing infrastructures and regulatory functions.

19.
References
Aberbach, J.D., Rockman, B.A.: Conducting and coding elite interviews. Polit. Sci. Polit. 35(4), 673–676 (2002)

Anderson, S., Bredeche, N., Eiben, A., Kampis, G., van Steen, M.: Adaptive collective systems: herding black sheep. In: BookSprints for ICT Research (2013)

Baker, L.: Removing roads and traffic lights speeds urban travel. Scientific American. Online. http://www.scientificamerican.com/article.cfm?id=removing-roads-and-traffic-lights (2009)

Benkler, Y.: Coase's penguin, or, linux and the nature of the firm. The Yale Law J. 112, 369–446 (2003)

Brey, P.: Disclosive computer ethics: The exposure and evaluation of embedded normativity in computer technology. Comput. Soc. 30(4), 10–16 (2000)

Bullock, S.: Prospects for large-scale financial system simulation. The future of computer trading in financial markets. Foresight driver review DR14 (2011). http://eprints.soton.ac.uk/272759/ (2011). Accessed 9 Aug 2013

Büscher, M., Coulton, P., Efstratiou, C., Gellersen, H., Hemment, D.: Connected,computed, collective: Smart mobilities. In: Grieco, M., Urry, J. (eds.) Mobilities: New Perspectives on Transport and Society, pp. 135–158. Burlington: Ashgate (2011)

Collective adaptive systems, expert consultation workshop report. ftp://ftp.cordis.europa.eu/pub/fp7/ict/docs/fet-proactive/shapefetip-wp2011-12-02_en.pdf (2009). Accessed 9 Aug 2013

Demographic change and an ageing population. report of the finance committee. http://www.scottish.parliament.uk/parliamentarybusiness/CurrentCommittees/59613.aspx (2013)

Description of work. Grant agreement for the smartsociety project, annex i. Internal project documentation (2013)

Erickson, T., Kellogg, A.: Social translucence: An approach to designing systems that support social processes. ACM Trans. Comput. Hum. Interact. 7(1), 59–83 (2000)

Fleischmann, K., Wallace, W.: Ensuring transparency in computational modeling. Commun. ACM 52(3), 131–134 (2009). http://dl.acm.org/citation.cfm?id=1467278

Forte, A., Larco, Y.V., Bruckman, A.: Decentralisation in wikipedia governance. J. Manag. Inf. Syst. 26(1), 49–72 (2009)

Friedman, B., Kahn, P., Borning, A.: Value sensitive design: theory and methods. Technical report, UW CSE (2002). http://www.urbansim.org/pub/Research/ResearchPapers/vsd-theory-methods-tr.pdf

Fuerth, L.S.: Foresight and anticipatory governance. Foresight 11(4), 4–32 (2009)

Giunchiglia, F.: Hybrid and diversity-aware collective adaptive systems in human computer confluence. In: Ferscha, A. (ed.) The Next Generation Humans and Computers Research Agenda, pp. 12–15 (2014). http://hcsquared.eu/hc2-visions-book

Guston, H.D.: The anticipatory governance of emerging technologies. J. Kor. Vac. Soc. 19(6), 432–441 (2010)

Hannam, K., Sheller, M., Urry, J.: Editorial: Mobilities, immobilities and moorings. Mobilities 1(1), 1–22 (2006)

Hollands, R.G.: Will the real smart city please stand up? City Anal. Urban Trends Cult. Theory Policy Action 12(3), 303–320 (2008)

Introna, L.D., Nissembaum, H.: Shaping the web: Why the politics of search engines matters. Inf. Soc. 16(3), 169–185 (2000)

Johnson, D.G., Mulvey, J.M.: Accountability and computer decision systems. Commun. ACM 38(12), 58–64 (1995)

Kjolberg, K.: The notion of "responsible development" in new approaches to governance of nanosciences and nanotechnologies. Ph.D. thesis, University of Bergen (2010)

Knobel, C., Bowker, C.G.: Values in design. Commun. ACM 54(7), 26–28 (2011)

Lanier, J.: Who Owns The Future? Allen Lane, London (2013)

Lyon, D.: Surveillance as social sorting. In: Lyon, D. (ed.) Privacy, Risk and Digital Discrimination. Routledge, London (2003)

Maiden, N., D'Souza, S., Jones, S., Müller, L., Pannese, L., Pitts, K., Prilla, M., Pudney, K., Rose, M., Turner, I., Zachos, K.: Computing technologies for reflective, creative care of people with dementia. Commun. ACM 56(11), 60–67 (2013)

McNutt, K., Rayner, J.: Valuing metaphor: A constructivist account of reflexive governance in policy networks. In: 5th Conference on Interpretive Policy Analysis, pp. 23–25, Grenoble (2010)

MIT: senseable city laboratory. http://senseable.mit.edu/

Neuhauser, L., Rothschild, B., Graham, C., Ivey, S.L., Konishi, S.: Participatory design of mass health communication in three languages for seniors and people with disabilities on medicaid. Am. J. Public Health 99(12), 2188–2195 (2009)

Options for strengthening responsible research and innovations: Report of the expert group on the state of art in europe on responsible research and innovation. http://ec.europa.eu/research/science-society/document_library/pdf_06/options-for-strengthening_en.pdf Accessed 9 Aug 2013

Osterloh, M., Frey, B.S., Frost, J.: Managing motivation, organization and governance. J. Manag. Govern. 5(3), 231–239 (2001)

Ostrom, E.: Beyond markets and states: Polycentric governance of complex economic systems. Am. Econ. Rev. 100(3), 641–672 (2010)

Owen, R., Macnaghten, P., Stilgoe, J.: Responsible research and innovation: From science in society to science for society, with society. Sci. Public Policy 39, 751–760 (2012)

Pickering, A.: The mangle of practice: Agency and emergence in the sociology of science. Am. J. Sociol. 99(3), 559–89 (1993)

Progress project. http://www.progressproject.eu/more-rri-resources/

Schatzki, T., Cetina, K., von Savigny, K.: The Practice Turn in Contemporary Theory. Routledge, New York (2001)

Seddon, J.: Systems Thinking in the Public Sector. Triarchy Press, Axminster (2008)

Sengers, P., Boehner, K., David, S., Kaye, J.J.: Reflective design. In: In Proc. Critical Computing, pp. 49–58. ACM Press, New York (2005)

Shah, R.C., Kesan, J.P.: How architecture regulates. J. Archit. Plann. Res. 24(4), 350–359 (2007)

Silberman, M.S., Irani, L., Ross, J.: Ethics and tactics of professional crowd work. XRDS: Crossroads, The ACM Magazine for Students 17(2), 39–43 (2010)

Slater, J.: Reducing crime through design, supplementary planning document. Tech. rep., Portsmouth City Council. http://www.portsmouth.gov.uk/media/Reducing_Crime_Through_Design_SPD.pdf (2006). Accessed on 24 Mar 2014

Stahl, B.C., Eden, G., Jirotka, M.: Responsible research and innovation in information and communication technology - identifying and engaging with the ethical implications of icts. In: Owen, R., Heintz, M., Bessant, J. (eds.) Responsible Innovation, pp. 199–218. Wiley, London (2013)

Willke, H.: Smart Governance: Governing the Global Knowledge Society. Campus, New York (2007)
Acknowledgements

The research leading to these results has received funding from the European Community's Seventh Framework Programme (FP7/2007–2013) under grant agreement no. 321480 (GREAT) and no. 600854 (Smart Society). We would also like to thank the Engineering and Physical Sciences Research Council (EPSRC) for funding the Framework for Responsible Research and Innovation project Grant No. EP/J000019/1.
Copyright information

© 2014 Springer International Publishing Switzerland
About this chapter
Cite this chapter
Hartswood, M., Grimpe, B., Jirotka, M., Anderson, S. (2014). Towards the Ethical Governance of Smart Society. In: Miorandi, D., Maltese, V., Rovatsos, M., Nijholt, A., Stewart, J. (eds) Social Collective Intelligence. Computational Social Sciences. Springer, Cham. https://doi.org/10.1007/978-3-319-08681-1_1
DOI: https://doi.org/10.1007/978-3-319-08681-1_1

Published:

Publisher Name: Springer, Cham

Print ISBN: 978-3-319-08680-4

Online ISBN: 978-3-319-08681-1

eBook Packages: Computer ScienceComputer Science (R0)