Abstract
Chapter 10 presents a series of normal patients. Normal is defined as an individual not currently prescribed with medication with autonomic assessment responses that are within age- and baseline-adjusted, published, normal limits; this includes a couple of octogenarians. This chapter includes the method by which the physician can have quality assurance regarding the clinical assessment results. Since the physician does not have to be in the room when the autonomic test is administered, this method provides the physician a level of assurance that the data are valid. The chapter concludes with discussion on specificity, sensitivity, reliability, and reproducibility.
Keywords
Autonomic Dysfunction

Respiratory Sinus Arrhythmia

Parasympathetic Activity

Sympathetic Response

Postural Orthostatic Tachycardia Syndrome
These keywords were added by machine and not by the authors. This process is experimental and the keywords may be updated as the learning algorithm improves.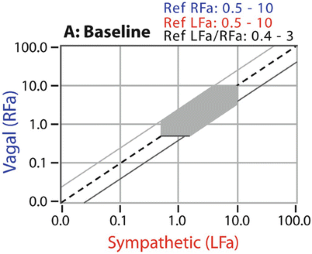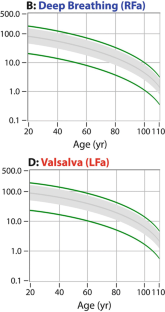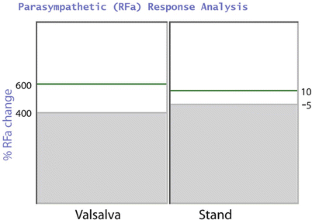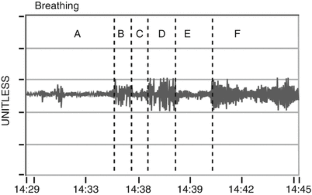 References
Akinola A, Bleasdale-Barr K, Everall L, Mathias CJ. Investigation of autonomic disorders: appendix I. In: Mathias CJ, Bannister R, editors. Autonomic failure: a textbook of clinical disorders of the autonomic nervous system. London: Oxford Medical Publications; 1999.

Low PA, editor. Clinical autonomic disorders: evaluation and management. Philadelphia: Lippincott-Raven; 1997.

Akselrod S, Oz O, Greenberg M, Keselbrener L. Autonomic response to change of posture among normal and mild-hypertensive adults: investigation by time-dependent spectral analysis. J Auton Nerv Syst. 1997;64(1):33–43.

Challis RE, Kitney RI. Biomedical signal processing – part 1: time domain methods. Med Biol Eng Comput. 1990;28:509–24.

Challis RE, Kitney RI. Biomedical signal processing – part 2: the frequency transforms and their inter-relationships. Med Biol Eng Comput. 1991;29:1–17.

Challis RE, Kitney RI. Biomedical signal processing – part 3: the power spectrum and coherence function. Med Biol Eng Comput. 1991;29:225–41.

Oppenheim AV, Willsky AS, Young IT. Signals and systems. Englewood Cliffs: Prentice-Hall; 1983.

Aysin B, Aysin E. Effect of respiration in heart rate variability (HRV) analysis. Conf Proc IEEEE Med Biol Soc. 2006;1:1776–9. PubMed: 17946068.

Aysin B, Aysin E, Colombo J. Comparison of HRV analysis methods during orthostatic challenge: HRV with respiration or without? IEEE Engineering in Medicine and Biology conference, Lyons, 2007.

Keissar K, Davrath LR, Akselrod S. Coherence analysis between respiration and heart rate variability using continuous wavelet transform. Philos Trans A Math Phys Eng Sci. 2009;367(1892):1393–406.

Arora RR, Bulgarelli RJ, Ghosh-Dastidar S, Colombo J. Autonomic mechanisms and therapeutic implications of postural diabetic cardiovascular abnormalities. J Diabetes Sci Technol. 2008;2(4):568–71.

Vinik AI, Aysin B, Colombo J. Enhanced frequency domain analysis replaces older heart rate variability methods. Fourth Annual Diabetes Technology Meeting, Philadelphia, PA, 28–30 October, 2004.

Pavri BB, Ingraldi A, Patel H, Zakaria S, Ho RT, Greenspon AJ. Validation of a novel, non-invasive system for autonomic profiling in healthy volunteers. Presented at the North American Society for Pacing and Electrophysiology, scientific sessions, San Diego, June 2002.

Silveira DC, Sobol M, Rosenberg ML. ANSAR autonomic function test and the standard tilt table test: a retrospective study in patients with possible orthostatic symptoms. New Jersey Neuroscience Institute and Seton Hall University Symposium, Edison, May 2006.

Ali MA, Waheed A, Jurivich DA, Colombo J, Singer DH. Short-term time domain HRV measures: comparisons with 24-hr Holter monitoring. Geriatric Medicine Society meeting, Chicago, May 2006.
Copyright information
© 2015 Springer International Publishing Switzerland
About this chapter
Cite this chapter
Colombo, J., Arora, R., DePace, N.L., Vinik, A.I. (2015). Normal Data. In: Clinical Autonomic Dysfunction. Springer, Cham. https://doi.org/10.1007/978-3-319-07371-2_10
DOI: https://doi.org/10.1007/978-3-319-07371-2_10

Published:

Publisher Name: Springer, Cham

Print ISBN: 978-3-319-07370-5

Online ISBN: 978-3-319-07371-2

eBook Packages: MedicineMedicine (R0)