Abstract

Medicine is undergoing a revolution that is transforming the nature of healthcare from reactive to preventive. The changes are catalyzed by a new systems approach to disease which focuses on integrated diagnosis, treatment and prevention of disease in individuals. This will replace our current mode of medicine over the coming years with a personalized predictive treatment. While the goal is clear, the path is fraught with challenges. The p-medicine EU project aspires to create an infrastructure that will facilitate this translation from current medical practice to personalized medicine. This Chapter focus on current research activities related to the design and implementation of an intelligent patient empowerment platform and its services. The focus of our work concerns the nature of the interaction between health institutions and individuals, particularly the communicative relation between physicians and patients, the ways of exchanging information, the nature of the information itself and the information assimilation capabilities of the patients. Our practical focus is the domain of cancer patients, whether in normal treatment or participating in clinical trials. The ultimate objective is to implement a smart environment (recommender system) able to act as a decision support infrastructure to support the communication, interaction and information delivery process form the doctor to the patient. A prerequisite of personalized delivery of information and intelligent guidance of the patient into his/her treatment plans is our ability to develop an appropriate and accurate profile of the user. In the p-medicine project we focus on modeling and profiling the psycho-cognitive capabilities of the patient based on questionnaires and other information features and behaviors extracted from a personal health record of the patient. In this chapter we will provide a systematic review of user profiling techniques and approaches and present our results in developing a psycho-cognitive profile of the user/patient. Subsequently we will describe the details and challenges of implementing the recommendation system and services using a combination of methods to counter-balance the intrinsic weaknesses in various algorithmic approaches. We will review solutions that have combined demographic user classes and content-based filters using implicit behavior and explicit preferences, collaborative filtering and demographic or collaborative filtering and knowledge-based filters. Finally, our approach will be fully described, which uses an adaptive user interface for the presentation of the e-consent, an ontology and a semantic web rule language to formally describe patient choices, and a reasoning engine to handle access and personalized delivery of pertinent disease related information.
Keywords
Personalized Medicine

User Profile

Association Rule Mining

Patient Profile

Personal Health Record
These keywords were added by machine and not by the authors. This process is experimental and the keywords may be updated as the learning algorithm improves.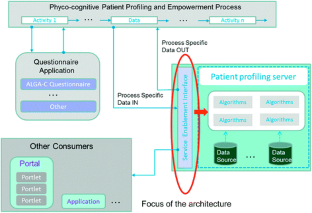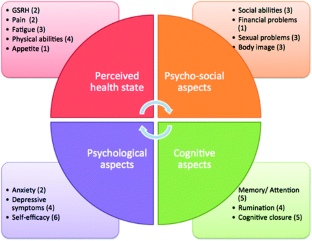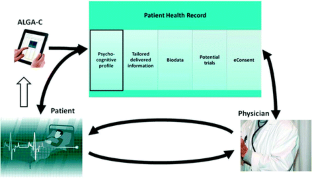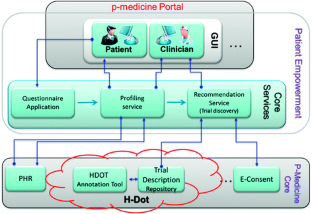 References
Cawsey, A., Grasso, F., Paris, C.: Adaptive information for consumers of healthcare. In: Peter, B., Alfred, K., Wolfgang, N. (eds.) The Adaptive Web, pp. 465–484. Springer-Verlag (2007)

Luciano, J.S., Andersson, B., Batchelor, C., Bodenreider, O., Clark, T., Denney, C.K., Domarew, C., Gambet, T., Harland, L., Jentzsch, A., Kashyap, V., Kos, P., Kozlovsky, J., Lebo, T., Marshall, S.M., McCusker, J.P., McGuinness, D.L., Ogbuji, C., Pichler, E., Powers, R.L., Prud'hommeaux, E., Samwald, M., Schriml, L., Tonellato, P.J., Whetzel, P.L., Zhao, J., Stephens, S., Dumontier, M.: The translational medicine ontology and knowledge base: Driving personalized medicine by bridging the gap between bench and bedside. J. Biomed. Semant 2(Suppl 2), S1 (2011)

Schiaffino, S., Amandi, A.: Intelligent user profiling artificial intelligence an international perspective. In: Bramer, M. (ed.), vol. 5640, pp. 193–216. Springer Berlin (2009)

Horvitz, E., Breese, J., Heckerman, D., Hovel, D., Rommelse, K.: The lumiere project: Bayesian user modeling for inferring the goals and needs of software users. In: Proceedings of the 14th Conference on Uncertainty in Artificial Intelligence, pp. 256–265 (1998)

Greer, J., Koehn, G.: The peculiarities of plan recognition for intelligent tutoring systems (1995)

Goldberg, L.R.: The structure of phenotypic personality traits. Am. Psychol. 48, 26–34 (1993)

McCrae, R., Costa Jr., P.T: Toward a new generation of personality theories: Theoretical contexts for the five-factor model. In: Wiggins, J.S. (ed.) The five-factor model of personality: Theoretical perspectives, pp. 51–87. Guilford (1996)

Eysenck, H.J.: Personality and prediction: Principles of personality assessment. In: Wiggins J.S. (ed.) Personality and individual differences 11, p. 97 (1990)

Arya, A., Jefferies, L.N., Enns, J.T., DiPaola, S.: Facial actions as visual cues for personality. Comput. Animation Virtual World 17, 371–382 (2006)

Abowd, G.D., Dey, A.K., Brown, P.J., Davies, N., Smith, M., Steggles, P.: Towards a better understanding of context and context-awareness. In: Proceedings of the 1st International Symposium on Handheld and Ubiquitous Computing, pp. 304–307. Springer-Verlag, Karlsruhe, Germany (1999)

Lieberman, H., Fry, C., Weitzman, L.: Exploring the web with reconnaissance agents. Commun. ACM 44, 69–75 (2001)

Godoy, D., Schiaffino, S., Amandi, A.: Interface agents personalizing web-based tasks. Cogn. Syst. Res. 5, 207–222 (2004)

Brusilovsky, P., Sosnovsky, S., Shcherbinina, O.: User modeling in a distributed e-learning architecture. In: Proceedings of the 10th International Conference on User Modeling, pp. 387–391. Springer-Verlag, Edinburgh, UK (2005)

Chen, C.M., Hsieh, Y.L.: Mining learner profile utilizing association rule for common learning misconception diagnosis. In: Proceedings of the 5th IEEE International Conference on Advanced Learning Technologies, pp. 588–592. IEEE Computer Society (2005)

Armentano, M., Amandi, A.: A bayesian networks approach to plan recognition for interface agents. Argentine Symposium on Artificial Intelligence, pp. 1–12 (2006)

Valderas, J.M., Alonso, J., Guyatt, G.H.: Measuring patient-reported outcomes: Moving from clinical trials into clinical practice. Med. J. Aust. 189, 93–94 (2008)

Greenhalgh, J., Meadows, K.: The effectiveness of the use of patient-based measures of health in routine practice in improving the process and outcomes of patient care: A literature review. J Eval. Clin. Pract. 5, 401–416 (1999)

Jensen, F.V., Nielsen, T.D.: Bayesian Networks and Decision Graphs (3 edn). Springer Verlag (2007)

Shah, D., Lakshmanan, L.V.S., Ramamritham, K., Sudarshan, S.: Interestingness and pruning of mined patterns. In: ACM SIGMOD Workshop on Research Issues in Data Mining (1999)

Kolodner, J.L.: Special issue on case-based reasoning: Introduction. Mach. Learn. 10, 195–199 (1993)

Kay, J.: Um: A user modeling toolkit. User Modeling Workshop (1990)

Geissler, J.: Informations to patients debate: As if the internet was still a walled garden (2010)

Ratzan, S., Parker, R.: National library of medicine current bibliographies in medicine: Health literacy. In: Health, N.I.O. (ed.), (2000)

Nielsen-Bohlman, L., Panzer, A.M.: Health Literacy: A Prescription to End Confusion. The National Academies Press, Washington, D.C. (2004)

Neuman, H.B., Charlson, M.E., Temple, L.K.: Is there a role for decision aids in cancer-related decisions? Crit. Rev. Oncol. Hematol. 62, 240–250 (2007)

Barnato, A.E., Llewellyn-Thomas, H.A., Peters, E.M., Siminoff, L., Collins, E.D., Barry, M.J.: Communication and decision making in cancer care: Setting research priorities for decision support/patients' decision aids. Med. Decis. Mak. 27, 626–634 (2007)

Jacobsen, P.B.: Screening for psychological distress in cancer patients: Challenges and opportunities. J. Clin. Oncol. 25, 4526–4527 (2007)

Yannibelli, V., Godoy, D., Amandi, A.: A genetic algorithm approach to recognise students' learning styles. Interact. Learn. Environ. 14, 55–78 (2006)

Villaverde, J.E., Godoy, D., Amandi, A.: Learning styles' recognition in e-learning environments with feed-forward neural networks. J. Comput. Assist. Learn. 22, 197–206 (2006)

Lathia, N., Hailes, S., Capra, L.: kNN CF: A temporal social network. In: Proceedings of the 2008 ACM Conference on Recommender Systems, pp. 227–234. ACM, Lausanne, Switzerland (2008)

Martin-Bautista, M.J., Vila, M.A., Larsen, H.L.: Building adaptive user profiles by a genetic fuzzy classifier with feature selection. In: The 9th IEEE International Conference on Fuzzy Systems, vol. 301, pp. 308–312 (2000)

Gorini, A., Pravettoni, G.: P5-medicine: A plus for a personalized approach to oncology. Nat. Rev. Clin. Oncol. 8, 444 (2011)

Zabora, J., BrintzenhofeSzoc, K., Curbow, B., Hooker, C., Piantadosi, S.: The prevalence of psychological distress by cancer site. Psychooncology 10, 19–28 (2001)

Kennard, B.D., Stewart, S.M., Olvera, R., Bawdon, R.E., hAilin, A.O., Lewis, C.P., Winick, N.J.: Nonadherence in adolescent oncology patients: Preliminary data on psychological risk factors and relationships to outcome. J. Clin. Psychol. Med. Settings 11, 31–39 (2004)

von Essen, L., Larsson, G., Oberg, K., Sjoden, P.O.: 'Satisfaction with care': Associations with health-related quality of life and psychosocial function among Swedish patients with endocrine gastrointestinal tumours. Eur. J. Cancer Care. 11, 91–99 (2002)

Arndt, V., Merx, H., Sturmer, T., Stegmaier, C., Ziegler, H., Brenner, H.: Age-specific detriments to quality of life among breast cancer patients one year after diagnosis. Eur. J. Cancer 40, 673–680 (2004)

Brezden, C.B., Phillips, K.A., Abdolell, M., Bunston, T., Tannock, I.F.: Cognitive function in breast cancer patients receiving adjuvant chemotherapy. J. Clin. Oncol. 18, 2695–2701 (2000)

Nolen-Hoeksema, S., Wisco, B.E., Lyubomirsky, S.: Rethinking rumination. Perspect. Psychol. Sci. 3, 400–424 (2008)

Bandura, A.: Self-Efficacy: Toward a unifying theory of behavioral change. Psychol. Rev. 84, 191–215 (1977)

Scholz, U., Dona, B.G., Sud, S., Schwarzer, R.: Is general self-efficacy a universal construct? psychometric findings from 25 countries. Eur. J. Psychol. Assess. 18, 242–251 (2002)

Bowling, A., Ebrahim, S.: Measuring patients' preferences for treatment and perceptions of risk. Quality in health care: QHC 10(Suppl 1):2–8 (2001)

Ellis, P.M., Butow, P.N., Tattersall, M.H.N.: Informing breast cancer patients about clinical trials: A randomized clinical trial of an educational booklet. Ann. Oncol. 13, 1414–1423 (2002)

Sandhu, R., Coyne, E.J., Feinstein, H.L., Youman, C.E.: Role-based access control models. IEEE Comput. (IEEE Press) 29, 38–47 (1996)
Acknowledgments

The research leading to these results has received funding from the European Community's Seventh Framework Programme (FP7/2007-2013) under grant agreement N° 270089.
Appendix
Appendix
Table 1.
Copyright information

© 2013 Springer International Publishing Switzerland
About this chapter
Cite this chapter
Kondylakis, H. et al. (2013). Smart Recommendation Services in Support of Patient Empowerment and Personalized Medicine. In: Tsihrintzis, G., Virvou, M., Jain, L. (eds) Multimedia Services in Intelligent Environments. Smart Innovation, Systems and Technologies, vol 25. Springer, Heidelberg. https://doi.org/10.1007/978-3-319-00375-7_4
DOI: https://doi.org/10.1007/978-3-319-00375-7_4

Published:

Publisher Name: Springer, Heidelberg

Print ISBN: 978-3-319-00374-0

Online ISBN: 978-3-319-00375-7

eBook Packages: EngineeringEngineering (R0)