Abstract
Lumbar and radicular pain due to HNP has been described since 1934. It is thought that the pain is caused by compression and by other local chemical mediators that are present in the area of interaction between the root and the disc.
With the objective of treating patients suffering from this syndrome and with a percutaneous minimally invasive approach, we designed a mixed technique: percutaneous automated nucleotomy plus nucleolysis and periradicular infiltration with ozone.
A retrospective study of 105 patients was conducted, including 60 men and 45 women with an average age of 43 years. All patients were treated with that technique between November 2006 and August 2008. Clinical follow-up of 15.2 months was provided by telephone, utilizing a modified Mac Nab scale. The results were as follows: 60% excellent, 22.8% good (82.8% success), 9.6% acceptable, 7.6% poor. From the eight patients that reported poor results, five were considered to have recurrent symptoms (4.8%), because they had initially shown a period of significant improvement post operatively. Morbidity was manifested by transient pain and muscle spasms in the post operative area (2.8%).
We conclude that this new mixed technique, compared to automated percutaneous nucleotomy alone, may be more widely utilized by broadening the indications, with acceptable results.
Keywords
Blocks

Hernia

Nucleolysis

Nucleotomy

Nucleus pulposus

Ozone

Percutaneous

Radicular pain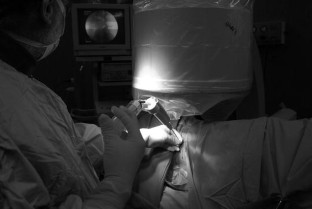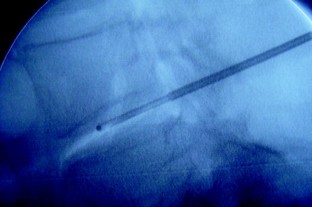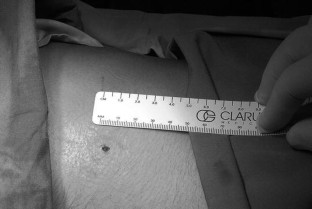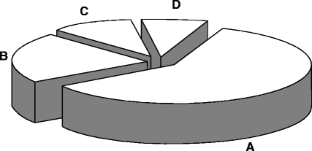 References
Mixter WJ, Barr JS. (1934) Rupture of the intervertebral disc with involvement of the spinal canal. N Engl J Med. 211:210–215.

Bocci V. (2004) Ozone a New Medical Drug. Berlin: Springer:5–11.

Wilco C, Hans C, Wilbert B. (2007) Surgery vs prolonged conservative treatment for sciatica. N Engl J Med. 356:2245–2256.

Onik E, Morron JC. (1987) Automated percutaneous discectomy. Initial patient experience. Radiology. 162:129–132.

Alexandre A, Coro L, Azuelos A, Buric J, Salgado H, Murga M, et al. (2005) Intradiscal injection of oxygen-ozone gas mixture for the treatment of cervical disc herniations. Acta Neurochir Suppl. 92:79–82.

Andreula CF, Simonetti L, De Santis F, Agati R, Ricci R, Leonardi M. (2003) Minimally invasive oxygen-ozone therapy for lumbar disk herniation. Am J Neuroradiol. 24:996–1000.

Leonardi M, Simonetti L, Raffi L, Cenni P, Barbara C. (2003) Mini-invasive treatment of herniated disc by oxygen-ozone injection. Interv Neuroradiol. 9(suppl 2):75.

Muto M, Avellana F. (1997) Percutaneus treatment of herniated lumbar disc by intradiscal oxygen-ozone injection. Interv Neuroradiol. 4:279–286.

Kambin P, Brager MD. (1987) Percutaneous posterolateral discectomy. Anatomy and mechanism. Clin Orthop. 223:45–54

Kambin P, Gellman H. (1986) Percutaneous lateral discectomy of the spine. Clin Orthop. 174:127–132.

Cuckler JM, Bernini PA, Wiesel SW, et al. (1985) The use of epidural steroids in the treatment of radicular pain. J Bone Joint Surg Am. 67:63–66.

Zennaro H, Dousset V, Viaud B, et al. (1997) Periganglionic foraminal steroid injections performed under CT control. Am J Neuroradiol. 19:349–352.

Baabor M, Badilla L. (2003) Nucleotomia Percutanea Automatizada: Experiencia Personal. Revista Chilena de Neurocirugía, Nov 14–24.

Henriksen L, Schmidt K, Eskesen V, Jantzen E. (1996) A controlled study of microsurgical versus standard lumbar discectomy. Br J Neurosurg. 10:289–293.

Kahanovitz N, Viola K, Goldstein T, Dawson E. (1990) A multicenter analysis of percutaneous discectomy. Spine. 15:713–715.

Mooney V. (1989) Percutaneous discectomy. Spine. 3(1):103–112.

Leonardi M, Fabris G, Lavaroni A. (1993) Percutaneous discectomy and chemonucleolysis. In: Valavanis A, ed. Medical Radiology: Interventional Neuroradiology. Heidelberg: Springer:173–190.2.

MacNab I. (1971) Negative disc exploration. J Bone Joint Surg Am. 53:891–903.

Bocchi L, Ferrata P, Passarollo F, et al. (1989) La Nucleaspirazione secondo Onik nel Tratamiento dell´ernia discale Lumbare analidide multicentrica dei primi resultati se oltre 650 trattamenti. Riv Neuro Radiol. 1(suppl 29):119.
Conflict of interest statement We declare that we have no conflict of interest.
Copyright information
© 2011 Springer-Verlag/Wien
About this chapter
Cite this chapter
Baabor, M.G., Vázquez, P.F., Sánchez, J.A.S. (2011). Automated Nucleotomy and Nucleolysis with Ozone. In: Alexandre, A., Masini, M., Menchetti, P. (eds) Advances in Minimally Invasive Surgery and Therapy for Spine and Nerves. Acta Neurochirurgica Supplementum, vol 108. Springer, Vienna. https://doi.org/10.1007/978-3-211-99370-5_14
DOI: https://doi.org/10.1007/978-3-211-99370-5_14

Published:

Publisher Name: Springer, Vienna

Print ISBN: 978-3-211-99369-9

Online ISBN: 978-3-211-99370-5

eBook Packages: MedicineMedicine (R0)