Abstract

This coordination mechanism occurs by appointing a manager of company A into the board of company B. Therefore, the person who is giving form to that relationship is playing a hybrid manager-director role. We refer to it as the hybrid interlock (HINT), which implies an Asymmetric Knowledge Exchange (AKE), because company A gives operative knowledge to B in exchange for the more precious strategic one. We argue that it makes sense to "force" this asymmetry by supposing that A "exploits" B, though only future specific empirical studies could confirm if and to what extent this is actually a form of exploitation. Therefore, an unequal exchange performed by the asymmetric connection between companies makes M2D relationships very interesting. Consistently with the AKE, we decided to represent these links as directed, flowing from A to B to indicate a competitive advantage residing on the company where the person covers the role of manager (see Methodological Appendix), and assuming a corresponding coordination influence. A strong support for this conceptual and methodological choice comes from the fact that in each pair a company is always only on one side of the exchange, be it the operative or strategic knowledge provider, and never on both sides. Therefore, these relationships are truly asymmetric, and consequently, unlike M2M and D2D, the M2D EASIN and E+N networks are directed. Further, when merging the three layers (M2M, D2D and M2D) into the multi-layer ALL network, it is the direction of M2D connections that determines those of the ALL network, which we have discussed in Chap. 4. This chapter replicates the same structure of the previous ones that are dedicated to the other two types of coordination forms. Hence, right after the statistical analysis in the first section, and with the correlation analysis between economic size attributes and centrality indexes follows in the second section, then the chapter roceeds with the network analysis of the whole and main component networks at the EASIN and E+N levels. As for M2M and D2D, these two networks are also collapsed in inter-sectors and inter-country aggregations. Next, clusters, components and cliques analyses do follow. Finally, heavy-tail, key-players (bridging companies) and assortativity analyses close the chapter.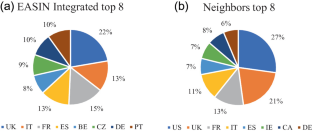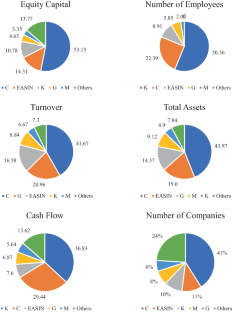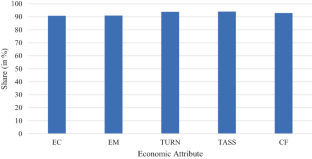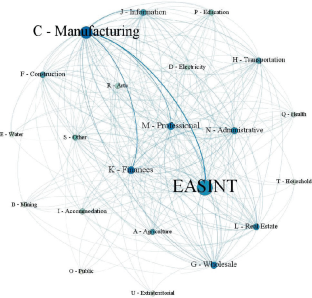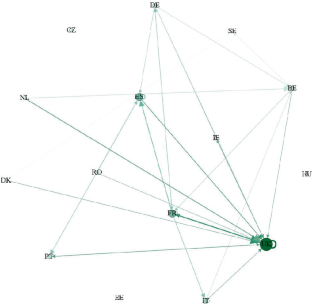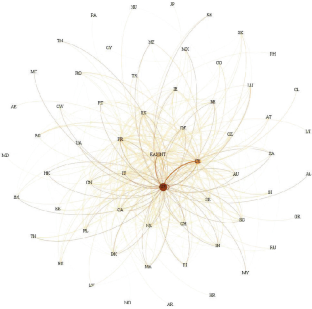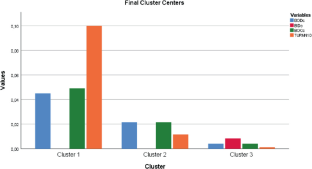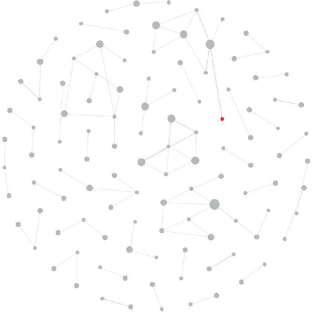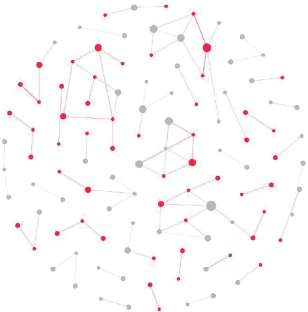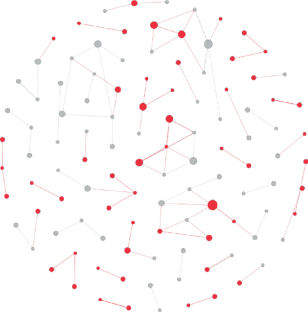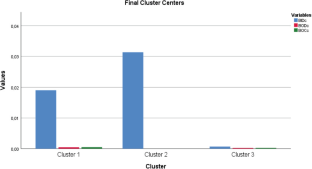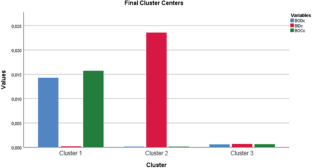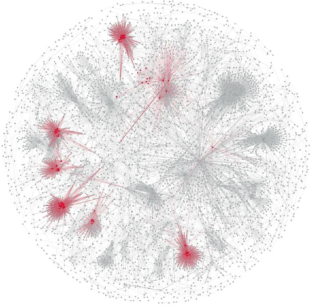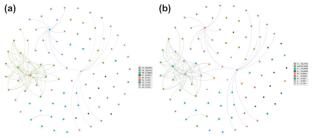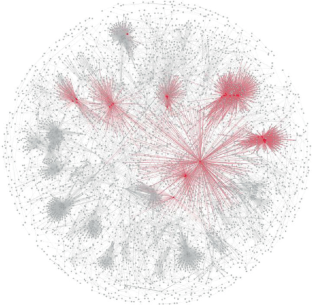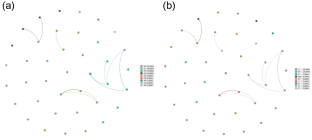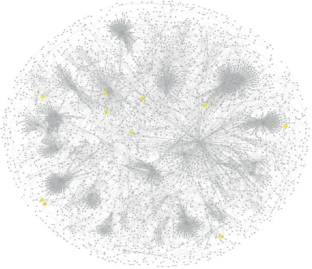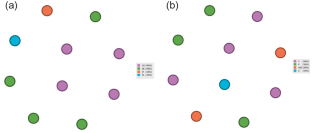 Notes
1.

It means that the Dcs of EASIN companies do change, because now considered are also the connections with their neighbors.

2.

The number of valid observations for the correlations analyzed here varies from 248 to 429, and in most cases, significance is rather high (see Sect. 7.2 in Data Appendix).

3.

We can see these facts by looking at in- and out-eigenvector and Katz centrality indexes.

4.

The number of valid cases drops down to between 300 and 550 in MC and between 990 and 2200 in E+N (see Data Appendix).

5.

The lower value of distance weighted fragmentation shows that links weights of peripheral nodes and small components are smaller than those in the MC.

6.

This latter is represented by the zero value of reciprocity and geo(desic) reciprocity degree.

7.

Here, we do not apply Katz centralization, because when it is applied to a directed network like this with many nodes having only out- or only in-edges, Katz centrality lacks validity: see Newman (2010) and our Methodological Appendix.

8.

We remind that the integrated version of EASIN includes also the companies that in EASIN are isolated, but become connected when considering also its neighbors. In M2D EASINT is made of 429 companies, 342 more than EASIN.

9.

The methodological procedure to create the clustering analysis is explained in the Methodological Appendix.

10.

In EASIN, they are only 4.

11.

The big numbers should not surprise too much because, as said in other parts of the book and especially in the Methodological Appendix, few people can coordinate many companies and a given "target" company can be connected with them. The result is that in the target company there are not, of course, let say 625 directors, but rather a few of people can embody/implement a large number of shared positions. Put differently, one single person can be appointed by dozens of companies into the same target company.

12.

We should remind that the size of EASIN is very small: 112 versus 4414 of the extended network. We notice also that the detailed analysis of out- and in-degree centrality done in Sect. 7.9 was concerning EASINT, not EASIN, which has 429 companies. Being composed by only 10 companies, the MC of EASIN is not so relevant and we skip the corresponding comment.
References
Bojanowski, M., Corten, R., & Westbrock, B. (2012). The structure and dynamics of the global network inter-firm R&D partnerships 1989–2002. The Journal of Technology Transfer, 37, 967–987.

Cepeda, F. F., Gamboa, C. L., & Rincón, H. (2017). The evolution of world trade from 1995 to 2014: A network approach. Bank of the Republic Working Paper Series, 985, Chap. 1 updated on 01.07.2022.

Daisuke, F., Umeno, S. Y., & Tatsuro, S. (2017). The dynamics of inter-firm networks and firm growth. RIETI Discussion Paper Series, 17-E-110.

Newman, M. E. J. (2010). Introduction to networks. Oxford University Press (Reprint 2016).
Copyright information

© 2023 The Author(s), under exclusive license to Springer Nature Switzerland AG
About this chapter
Cite this chapter
Biggiero, L., Magnuszewski, R. (2023). Asymmetric Knowledge Coordination Through the Manager-Director Hybrid Role. In: Inter-firm Networks. Relational Economics and Organization Governance. Springer, Cham. https://doi.org/10.1007/978-3-031-17389-9_7