Abstract

In this chapter, we focus and deepen the analysis of the ALL network , which corresponds to the whole multi-layer network, constituted by the merge of the three layers: M2M, D2D and M2D. The framework of this chapter will be approximately repeated in the three following chapters, each dedicated to one layer, that is, to each coordination type separately. Actually, only for this ALL network, the statistical analysis has been separated into another chapter—the previous Chap. 3—while in Chaps. 5, 6 and 7, it will be included in the first section. Despite 96% of binary and 99% of weighted links are undirected, because they belong to M2M and D2D layers, this multi-layer network is a directed network as it gets the direction from the M2D network (to understand how it has been done, see the Methodological Appendix). Each section employs a specific method and in general is differentiated for EASIN , EASIN Integrated (EASINT ) and EASIN + NEIGH networks, the whole network and its main component (MC) and binary vs weighted links, as it has already been shown in the previous chapter. Firstly, we comment the main indexes of network analysis, which allows to get a view of the whole network. Then, in Sect. 4.2, we move to check whether there are significant correlations between the main centrality indexes and the main economic attributes, which we have seen in the previous chapter. In this chapter, within the correlation section, we provide also a quantification of missing data for economic variables, distinguished also in terms of sectors and countries, with a deepening on the Aerospace Industry . Then, in Sect. 4.3, we examine in detail the network structure in terms of components and cliques, and we compare the four networks—ALL, M2M, D2D and M2D—under these respects. Further, we analyze the whole multi-layer network in two different aggregated forms: inter-sectoral and inter-country. In the Methodological Appendix, it is explained how we have gathered companies into sectors or countries. A special focus is put on the distribution of coordination within and across sectors and countries, and indeed the sectoral and the geographical perspectives are the lens to understand all other aspects discussed in the following two sections: namely cluster and key-players analysis (Sects. 4.6 and 4.7, respectively). Then, we will show that, in both sectoral and geographical terms, the MC has a rather different composition of the rest of network. The chapter ends with the analysis of the heavy-tail (HT) distribution of all the main attributes, which is repeated in the three following chapters as well.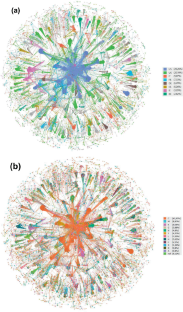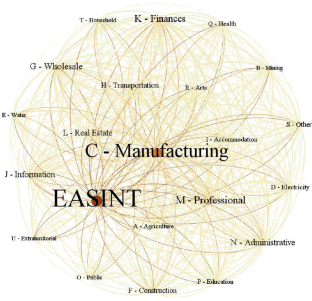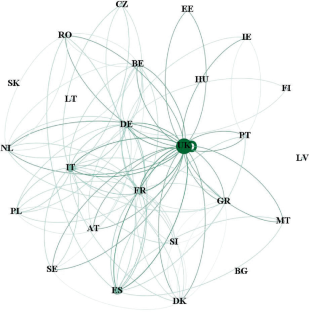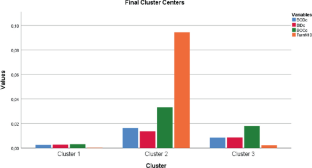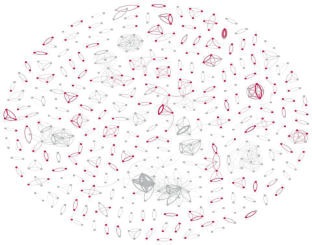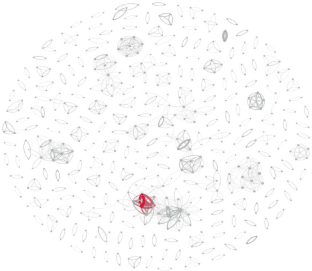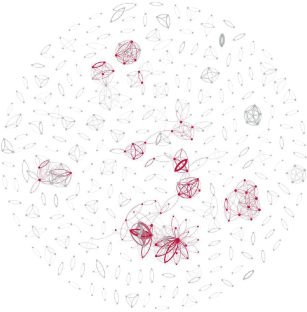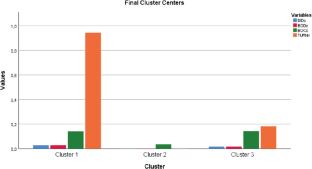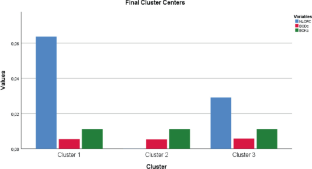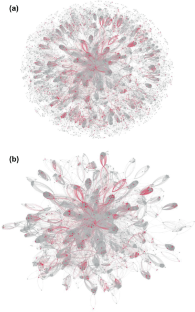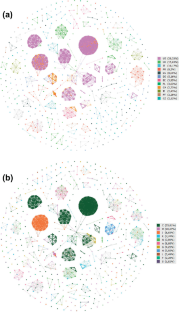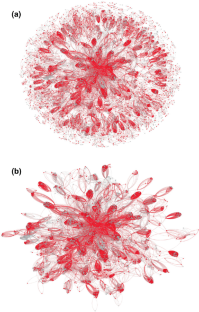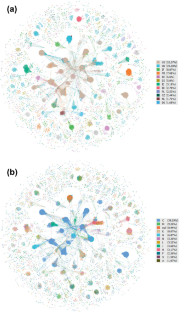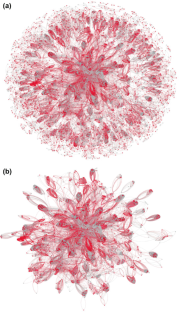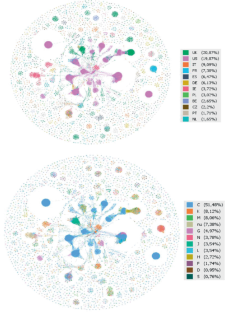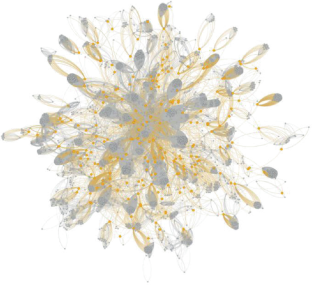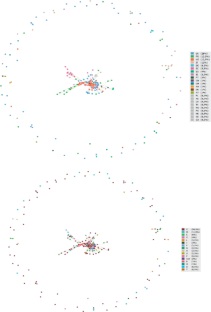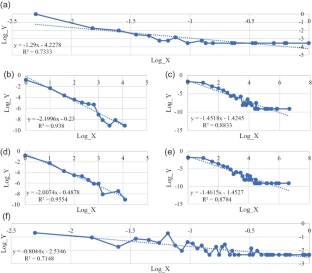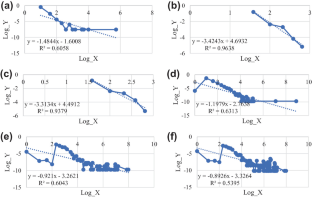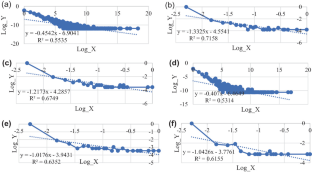 Notes
1.

It is worth reminding that a position does not coincide with a person—be s/he a director or a manager—in a one-to-one relationship, because that one person could as well link many different companies. The relation is frequently one-to-many, that is, one person to many positions. This holds even more when considering weighted (multiple) relationships between companies: In these cases, the relation is many-to-many, because, let say, many managers can link many companies. See the Methodological Appendix.

2.

We refer to the Snijders' centralization index, which is much more appropriate than the Freeman's index when networks are large and multi-centered, as this and the E+N ones. For more in depth, see the Methodological Appendix.

3.

The Katz centralization index is, especially in the binary version, much lower, because it takes into account a reduction of power due to the length of coordination chains. This fact should lead us to give a more attenuate evaluation of the eigenvector index.

4.

The same degree for out- and in-edge is due to the fact that 99% of links are symmetric, because they are DINT and BINT.

5.

As we will see, so many SCCs (out of which some very big) are due to the existence of some huge cliques in the M2M and D2D networks.

6.

We remind, that EASIN Integrated means indexes of EASIN companies with reference to E+N network indexes.

7.

We have tested the same correlations also for EASIN, and there was no any significant change in any of the cases; they were in almost all cases a bit smaller.

8.

P-values and percent of complete observations are in Table 4.1a in Data Appendix.

9.

In Chap. 7, to test the SPCH, we will integrate the results of these correlations with other analyzes.

10.

Likely, these numbers are dramatically underestimated, due to the fact that in those cases the software Ucinet could not count size-3 and size-4 cliques, basically due to the abnormal high number of size-3 cliques in the main component of the M2D extended network. It is substantially impossible to estimate the total number, which could be doubled or tripled or on the contrary, be only lowly increased due to "merging effects" between M2D size-3 cliques once that other (M2M and D2D ) connections are added and combined.

11.

While for the main component network of 1641 nodes, the software was able to calculate all of them, for the full extended network of 4423, it could not run the calculation. So, in the M2D extended network, we could only count 45 size ≥ 5 weak cliques , almost all of them of size-5. Of course, the 6686 size ≥ 3 cliques found in the main component keep also in the fully extended networks, because it is built by adding other 822 components.

12.

Methodological Appendix includes description on how that network has been prepared. Notice that this one and all other inter-sectoral or inter-country networks include self-links.

13.

Nodes are 22 because, besides the 21 sectors, there is also EASINT.

14.

Because of some reasons, when directed networks are super dense, like this one, and when their links' weights or degree centrality spans over 2–3 magnitudes, like this one again, then binary degree centrality and centralization measures are not useful, and betweenness centrality and centralization (either binary or weighted) can be rather misleading. Conversely, RWBc (also called flow centrality) and centralization work very well.

15.

See the previous footnote.

16.

It is worth clarifying that these missing countries are not due to an absolute lack, but rather to companies that are not connected either among themselves within the same country or with companies from other countries.

17.

Nodes are 62, because, in order to understand the mutual influence between EASIN and the other countries, we have included EASINT as a separated node .

18.

Although the value shows 1.00—signifying full centrality, it is rather a matter of a rounding error.

19.

The methodological procedure to create the clustering analysis is explained in the Methodological Appendix.

20.

Normalized respect to highest value decreased by one decimal place to level with other parameters.

21.

It is worth reminding that bridging centrality results from the combination of Bc and bridging coefficient. It means that it is not only necessary to have a high Bc, but also to bridge large clusters.

22.

The SF structure is a special case of the family of HT distributions. We have measured the degree of SF in terms of the R2 of the linear regression of the log–log distribution (see the Methodological Appendix). Because there is an ongoing debate among graph theorists about the accuracy of that synthetic measure, in each figure, we have reported the regression equation with its R2, and then used the acronym HT to indicate that, if not a full SF, there is at least a heavy-tail shape.
References
Baum, J. A. C. (2011). European and North American approaches to organizations and strategy research: An Atlantic divide? Not. Organization Science, 22(6), 1663–1679.

Barabási AL. (2005). The origin of bursts and heavy tails in human dynamics. Nature. May 12;435(7039):207-11. https://doi.org/10.1038/nature03459. PMID: 15889093

Biggiero, L., & Urbani, R. (2021). Testing the convergence hypothesis: a longitudinal and cross-sectional analysis of the world trade web through social network and statistical analyses. Journal of Economic Interaction and Coordination.

Biggiero, L., & Angelini, P. P. (2015). Hunting scale-free properties in R&D collaboration networks: Self-organisation, power-law and policy issues in the European aerospace research area. Technological Forecasting and Social Change, 94, 21–43.

Biggiero, L., & Magnuszewski, R. (2021). The general ownership structure of the European aerospace industry: A statistical and network analysis. Advances in Complex Systems, 24, 1–47.

Caldarelly: https://academic.oup.com/book/9647

Maher, M., & Andersson, T. (1999). Corporate governance: Effects on firm performance and economic growth. Organisation for Economic Cooperation and Development.

Moonen, G. (2021). Strategy development in a rapidly changing world. European Court of Auditors.

Newman, M. E. J. (2010). Introduction to networks. Reprint 2016. Oxford: Oxford University Press.

OECD. (2015). G20/OECD principles of corporate governance. OECD Publishing.

Rugman, A. M., & Verbeke, A. (2004). A perspective on regional and global strategies of multinational enterprises. Journal of International Business Studies., 35, 3–18.

World Bank. (2014). Corporate governance of state owned enterprises: A toolkit. Washington, DC: World Bank. License: Creative Commons Attribution CC BY 3.0 IGO.
Copyright information

© 2023 The Author(s), under exclusive license to Springer Nature Switzerland AG
About this chapter
Cite this chapter
Biggiero, L., Magnuszewski, R. (2023). Network Analysis of the ALL (Merged) Network. In: Inter-firm Networks. Relational Economics and Organization Governance. Springer, Cham. https://doi.org/10.1007/978-3-031-17389-9_4