Abstract

This chapter outlines the main traits of the EU28 Aerospace Industry network (EASIN) and its neighbors in terms of the main statistical and structural features. We will provide the crucial data to have the basic idea of the importance of this industry in terms of turnover, employees, equity capital and assets, as well in geographical and structural terms. We will show the distributions of both the connected and the isolated companies that operate within this industry and the efforts of people-based coordination that the former employ. We will further present a precise quantitative relevance the three types of coordination, which will be deepened in the following chapters. Finally, we will give the essential data about the two types of coordinators who issue those three types: managers and directors.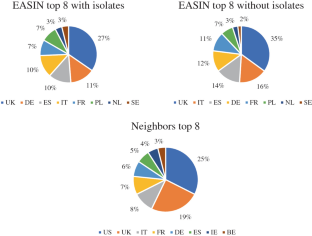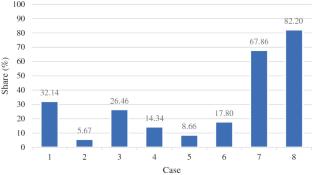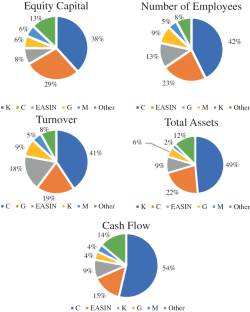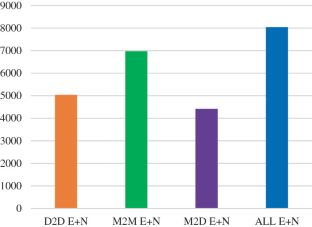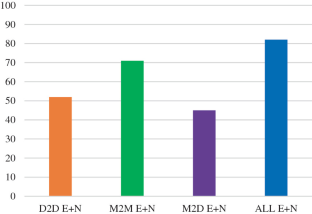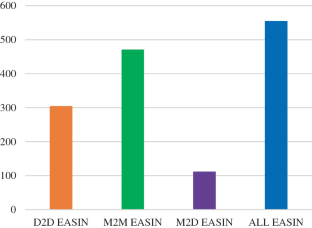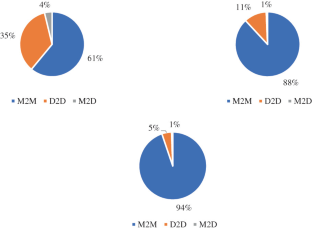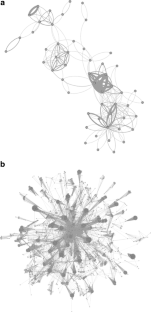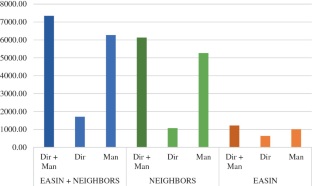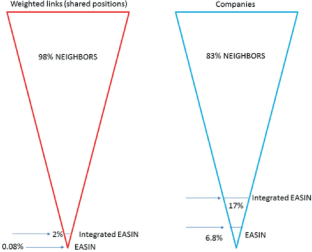 Notes
1.

2.

3.

Besides the partially different samples, part of the discrepancy could be due to the fact that we could apply the calculation only to those 40% of companies for whom we have TURN (turnover or operating revenues) data.

4.

The values in brackets in the tables indicate the % of companies, out of total companies in that specific country, for which the data of that variable are available. As it can be seen, the situation changes considerably per variable and per country: the worst degree of reliability occurs for cash flow where for two key-players like the Netherlands and the UK available data concern only 3 and 11% of companies, respectively.

5.

A further problem in comparing these and other sources' data is that related to the degree of diversification of some companies—especially, but not exclusively, the largest ones—into other sectors. Indeed, it is possible that data on which Aerospace and Defense Industries Association and EU Commission built their statistics do take into account only the Aerospace part of such companies, while Orbis (the database from where our data come from—see Methodological Appendix) in no way does such a distinction.

6.

All abbreviations are explained in the list of abbreviations at the beginning of the book.

7.

Though the term "capital" could be referred to many firm's variables, in this paper, it is referred only to equity capital and its shares represent ownership links. Of course, in case that a company is self-owned, its entire capital is not shared with any other company (while it could be with single individuals), thus without any in- or out-flow of capital.

8.

We remind that we chose to assimilate all executives to managers to simplify the analysis, which otherwise would have to consider six types of relationships. Further, this choice is legitimate by the fact that executives involved in inter-firm relationships are, in this industry, anyway very few: about few dozens.

9.

The reason is that, in the binary ALL version, if two companies had both a DINT and a BINT link, only one link would be considered in the end—its either companies are connected at all or not, does not matter in how many ways, in consequence only one of the links is considered dropping the other. Therefore, the total number of binary links of the ALL version is somehow underestimated. In the present tab, we decided, for the purpose of correspondence, to keep the values of binary links that result in the network outline tabs of Chaps. 4, 5, 6 and 7, but also to add a column Sum which shows sums of networks' binary absolute density—which we then use to show distribution of networks. Additionally, the M2M and D2D networks' links are symmetric, and thus if they were treated as traditionally undirected those numbers would be halved, see the Methodological Appendix for more details. We also remind, that links of MC in the ALL networks and sum of links of all individual MCs put together are two entirely different things, creating different structures and so different numbers of nodes and links.

10.

We provide here additional information that cannot be extracted by the reader himself from the attached tables.

11.

To explain differences in numbers compared to the EU Commission, please consider the differences in interpreting what an Aerospace Industry actually is and its definition and fact that apparently our study got a broader definition of it.
References
Acha, V., Brusoni, S., & Prencipe, A. (2007). Exploring the miracle: Strategy and management of the knowledge base in the aeronautics industry. International Journal of Innovation and Technology Management, 4, 15–39.

Alfonso-Gil, J. (2007). European aeronautics: The southwestern axis. Springer.

ASD. (2017). Facts & figures. The aerospace and défense industries association of Europe. https://www.asdeurope.org/sites/default/files/atoms/files/ASD%20Facts%20and%20Figures%202017%20(Final).pdf

Barber, M. J., & Guffarth, D. (2013). The European aerospace R&D collaboration network. Universität Hohenheim : Forschungszentrum Innovation und Dienstleistung. Discussion paper n. 84.

Barber, M. J., & Guffarth, D. (2014). Network evolution, success, and regional development in the European aerospace industry. Universität Hohenheim : Forschungszentrum Innovation und Dienstleistung. Discussion paper n. 96.

Beaudry, C. (2001). Entry, growth and patenting in industrial clusters: A study of the aerospace industry in the UK. International Journal of the Economics of Business, 8(3), 405–436.

Biggiero, L. (2006). Industrial and knowledge relocation strategies under the challenges of globalization and digitization: The move of small and medium enterprises among territorial systems. Entrepreneurship & Regional Development, 186, 1–29.

Biggiero, L., & Angelini, P. P. (2015). Hunting scale-free properties in R&D collaboration networks: Self-organisation, power-law and policy issues in the European aerospace research area. Technological Forecasting and Social Change, 94, 21–43.

Biggiero, L., & Magnuszewski, R. (2021). The general ownership structure of the European aerospace industry: A statistical and network analysis. Advances in Complex Systems, 24, 1–47.

Bouncken, R., Fredrich, V., & Pesch, R. (2017). Partner selection and joint knowledge creation for business model innovation in alliances. Academy of Management Annual Meeting Proceedings, 2017(1), 16171.

Brennecke, J., & Rank, O. (2017). Tie heterogeneity in networks of interlocking directorates: A cost-benefit approach to firms' tie choice. Research Policy, 46(4), 768–783.

Cooke, P., & Ehret, O. (2009). Proximity and procurement: A study of agglomeration in the Welsh aerospace industry. European Planning Studies., 17, 549–567.

Cooper, M. C., & Gardner, J. T. (1993). Building good business relationships: More than just partnering or strategic alliances. International Journal of Physical Distribution & Logistics Management, 23(6), 14–26.

Cremers, K. J. M., Nair, V. B., & Peyer, U. (2008). Takeover defenses and competition: The role of stakeholders. Journal of Empirical Legal Studies, 5(4), 791–818.

Curry, B., & George, K. (1983). Industrial concentration: A survey. The Journal of Industrial Economics, 31, 203–255.

Das, T. K., & Teng, B. (1998). Resource and risk management in the strategic alliance making process. Journal of Management, 24(1), 21–42.

Das, T.K. & Teng, B.S. (2002). The dynamics of alliance conditions in the alliance development process. Journal of Management Studies, 39, 725–746.

Duisters, D., Duysters, G., & de Man, A.-P. (2011). The partner selection process: Steps, effectiveness, governance. International Journal of Strategic Business Alliances, 2, 7–25.

Dussauge, P., & Garrette, B. (1995). Determinants of success in international strategic alliances: Evidence from the global aerospace industry. Journal of International Business Studies, 26, 505–530.

European Commission. (2009). FWC sector competitiveness studies—Competitiveness of the EU aerospace industry with focus on: Aeronautics industry. Within the Framework Contract of Sectoral Competitiveness Studies—ENTR/06/054. Final Report.

European Commission. (2016). The 2016 EU industrial R&D investment scoreboard. EUR 28185 EN.

European Commission. (2022). EU Aeronautics industry. Online at: https://defence-industry-space.ec.europa.eu/eu-aeronautics-industry_en. Accessed June 27, 2022.

Flath, D. (1992). Horizontal shareholding interlocks. Managerial and Decision Economics, 13(1), 75–77.

Franco, M., & Haase, H. (2012). Interfirm alliances: A collaborative entrepreneurship perspective. In T. Burger-Helmchen (Eds.), Entrepreneurship—Creative and innovative business models. InTech Publisher.

Giuri, P., Tomasi, C., & Dosi, G. (2007). L'industria aerospaziale. In Innovazione, tecnologia e strategia economica. Il Sole 24 Ore.

Hickie, D. (2006). Knowledge and competitiveness in the aerospace industry: The cases of Toulouse, Seattle and North-west England. European Planning Studies, 14, 697–716.

Jackson, I. (2004). The future of the defense firm: The case of the UK aerospace cluster. Defence and Peace Economics, 15, 519–534.

Jordan, J., & Lowe, J. (2004). Protecting strategic knowledge: Insights from collaborative agreements in the aerospace sector. Technology Analysis & Strategic Management, 16, 241–259.

Knoke, D. (2012). Economic networks. Polity Press.

Low, B. K. H. (1997). Managing business relationships and positions in industrial networks. Industrial Marketing Management, 26(2), 189–202.

Mengoni, M., Perna, A., Bevilacqua, M., & Giraldi, L. (2017). The role of business relationships in new product development. The case of Antrox-Nel Design. Procedia Manufacturing, 11, 1351–1357.

Mowery, D. C., Oxley, J. E., & Silverman, B. S. (1996). Strategic alliances and interfirm knowledge transfer. Strategic Management Journal, 17, 77–91.

Murphy, R. P. (1978). Key to unlock the interlocks: Dealing with interlocking directorates. University of Michigan Law School, 11.

Niosi, J., & Zhegu, M. (2002). Montreal aerospace cluster: Attractors and dynamics. In Presentation to the Meeting of the Innovation System Research Network, May 9–10, Quebec City.

Niosi, J., & Zhegu, M. (2005). Aerospace clusters: Local or global knowledge spillovers? Industry and Innovation, 12, 5–29.

Paoli, M., & Prencipe, A. (1999). The role of knowledge bases in complex product systems: Some empirical evidence from the aero engine industry. Journal of Management and Governance, 3, 137–160.

Petersen, V. (2016). Interlocking directorates in the European Union: An argument for their restriction. European Business Literature Review, 27(6), 821–864.

Prencipe, A. (1997). Technological competencies and product's evolutionary dynamics a case study from the aero-engine industry. Research Policy, 258, 1261–1276.

Smith, D. J., & Rogers, M. F. (2004). Technology strategy and innovation: The use of derivative strategies in the aerospace industry. Technology Analysis & Strategic Management, 16, 509–527.

Swyngedouw, E. (2004). Globalisation or 'glocalisation'? Networks, territories and rescaling. Cambridge Review of International Affairs, 17(1), 25–48.

Tirole, J. (1988). The theory of industrial organization. MIT Press.

Turkina, E., van Assche, A., & Kali, R. (2016). Structure and evolution of global cluster networks: Evidence from the aerospace industry. Journal of Economic Geography, 16(6), 1211–1234.
Copyright information

© 2023 The Author(s), under exclusive license to Springer Nature Switzerland AG
About this chapter
Cite this chapter
Biggiero, L., Magnuszewski, R. (2023). Overview on the EU28 Aerospace Industry Network and Its Neighbors. In: Inter-firm Networks. Relational Economics and Organization Governance. Springer, Cham. https://doi.org/10.1007/978-3-031-17389-9_3