Abstract

Many states deploy artificial intelligence (AI) and associated technology in their efforts to safeguard their national security. When these states justify their recourse to AI for national security purposes by arguing that 'technology and machines are neutral', they disregard one essential element: technology is far from neutral. Inherent biases and errors in AI deployed in national security uses seriously threaten people's fundamental rights. Citizens subjected to intrusive AI-enabled technology see, amongst others, their right to privacy, right to a fair trial, right to freedom of opinion and even their most fundamental right to life endangered. This work seeks to investigate and raise awareness regarding several human rights threatened by the state's recourse to AI for national security purposes.
Keywords
Artificial intelligence

National security

Surveillance

European Convention on Human Rights

Right to privacy

Freedom of expression

Right to life

Fair trial

Unmanned aerial vehicles

Lethal autonomous weapons

Foreign state disinformation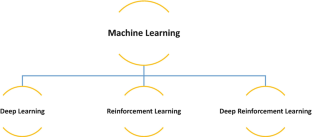 Notes
1.

The original definition reads 'the science of making machines do things that would require intelligence if done by "men"'. For the sake of gender-inclusiveness, 'men' has been changed to 'humans'. The same remark can be made regarding rulings of the European Court of Human Rights, where the Court's exclusive reference to 'man', 'his' and other male inclinations have been replaced by the more gender-inclusive forms 'humans', 'persons' and 'their'.

2.

As stated previously, due to the limited scope of this work, the human rights threats will only be analysed on the basis of the legal framework of the European Convention on Human Rights, with the exclusion of other international instruments, such as the International Covenant on Civil and Political Rights of 1966, European Union instruments, such as the EU Charter of Fundamental Rights of 2012, or national instruments, such as the UK's Human Rights Act 1998. Moreover, other legal frameworks, such as the data protection framework will not be addressed.

3.

Article 15 of the Convention allows states to derogate from certain qualified rights of the Convention in times of war or public emergency when such restrictions are required by the exigencies of the emergency situation. The current analysis of national security uses of AI however does not extend to the analysis of states' state of emergency or times of war, but is restricted to the state's daily use of AI for national security purposes. Hence, the possibility to derogate from those rights will not be discussed.

4.

Besides this prohibition, the right to freedom of expression also contains a positive counterpart that obliges states to ensure that whenever a conflict arises between a citizen and a private company, the citizen will still be able to enjoy this right. See: Jorgensen and Pedersen (2017).

5.

The current analysis of states' practices of surveillance will only address the recourse to CCTV, with the exclusion of other forms of surveillance practices.

6.

Due to the limited scope of this work, the different principles and the international humanitarian law in general will not be discussed in depth. For a more detailed analysis of these topics, see: Melzer (2019).
References
Access Now. (2018). Human rights in the age of artificial intelligence. https://www.accessnow.org/cms/assets/uploads/2018/11/AI-and-Human-Rights.pdf

Amnesty International & Access Now. (2018). The Toronto Declaration: Protecting the right to equality and non-discrimination in machine learning systems. https://www.accessnow.org/cms/assets/uploads/2018/08/The-Toronto-Declaration_ENG_08-2018.pdf

Babuta, A., Oswald, M., & Janjeva, A. (2020). Artificial intelligence and UK National Security: Policy considerations. Royal United Services Institute for Defence and Security Studies. https://static.rusi.org/ai_national_security_final_web_version.pdf

Blount, K. (2021). Applying the presumption of innocence to policing with AI. Artificial intelligence, big data and automated decision-making in criminal justice. Revue Internationale de Droit Pénale, 92(1), 33–48. https://orbilu.uni.lu/bitstream/10993/48564/1/Blount%20RIDP%20PDF.pdf

Bovens, G. R., & Schillemans, T. (2016). The Oxford handbook of public accountability. Oxford University Press.

Bychawska-Siniarska, D. (2017). Protecting the right to freedom of expression under the European convention on human rights: A handbook for legal practitioners. Council of Europe. https://rm.coe.int/handbook-freedom-of-expression-eng/1680732814

Cambridge Dictionary. (n.d.). Algorithm. In Dictionary.cambridge.org . Retrieved March 12, 2022, from https://dictionary.cambridge.org/dictionary/english/algorithm

Cambron, R. J. (2019). World war web: Rethinking "aiding and abetting" in the social media age. Case Western Reserve Journal of International Law, 51(1), 293–325.

Chang, B. (2018). From internet referral units to international agreements: Censorship of the internet by the UK and EU. Columbia HR Law Review, 49(2), 114–212.

Consultative Committee of the Convention for the Protection of Individuals with regard to Automatic Processing of Personal Data. (2021). Guidelines on facial recognition. Council of Europe. https://rm.coe.int/guidelines-on-facial-recognition/1680a134f3

Committee of Experts on Internet Intermediaries. (2018). Algorithms and human rights: Study on the human rights dimensions of automated data processing techniques and possible regulatory implications. Council of Europe. https://edoc.coe.int/en/internet/7589-algorithms-and-human-rights-study-on-the-human-rights-dimensions-of-automated-data-processing-techniques-and-possible-regulatory-implications.html

Committee of Ministers of the Council of Europe. (2020). Recommendation CM/Rec(2020)1 of the Committee of Ministers to member States on the human rights impacts of algorithmic systems. Council of Europe. https://search.coe.int/cm/pages/result_details.aspx?objectid=09000016809e1154

Council of Europe. (n.d.). Some definitions. Retrieved March 11, 2022, from https://www.coe.int/en/web/echr-toolkit/definitions

Crawford, K. (2019, August 27). Halt the use of facial-recognition technology until it is regulated. Nature. https://www.nature.com/articles/d41586-019-02514-7

Cummings, L. M. (2017). Artificial intelligence and the future of warfare. Chatham House. https://www.chathamhouse.org/sites/default/files/publications/research/2017-01-26-artificial-intelligence-future-warfare-cummings-final.pdf

Da Silva, J. R. (2017). Jihadist terrorism and EU responses – Current and future challenges. Institut für Europa – und Sicherheitspolitik. https://www.aies.at/download/2017/AIES-Fokus%2D%2D2017-06.pdf

Dieu, O., Dau, P. M., & Vermeulen, G. (2021). ISIL terrorists and the use of social media platforms. Are offensive and proactive cyber-attacks the solution to the online presence of ISIL? [Master Thesis, University of Ghent]. Lib UGent https://libstore.ugent.be/fulltxt/RUG01/003/007/897/RUG01-003007897_2021_0001_AC.pdf

Elkin-Koren, N. (2020). Contesting algorithms: Restoring the public interest in content filtering by artificial intelligence. Big Data & Society, 7(2), 1–13. https://journals.sagepub.com/doi/full/10.1177/2053951720932296

Ellerman, J. (2016). Terror won't kill the privacy star. Tackling terrorism propaganda online in a data protection compliant manner. ERA Forum, 17(4), 555–582.

Enarsson, T., Enqvist, L., & Naarttijarvi, M. (2022). Approaching the human in the loop – Legal perspectives on hybrid human/algorithmic decision-making in three contexts. Information & Communications Technology Law, 31(1), 123–153. https://doi.org/10.1080/13600834.2021.1958860

European Court of Human Rights. (2013). National Security and European case-law. Research Division. Council of Europe. https://rm.coe.int/168067d214

European Court of Human Rights. (2021a). Guide on article 2 of the European convention on human rights: Right to life. Council of Europe. https://www.echr.coe.int/Documents/Guide_Art_2_ENG.pdf

European Court of Human Rights. (2021b). Guide on article 6 of the European convention on human rights: Right to a fair trial (criminal limb). Council of Europe https://www.echr.coe.int/documents/guide_art_6_criminal_eng.pdf

European Court of Human Rights. (2021c). Guide on article 11 of the European convention on human rights: Freedom of assembly and association. Council of Europe. https://www.echr.coe.int/Documents/Guide_Art_11_ENG.pdf

European Court of Human Rights. (2021d). Guide on article 14 of the European convention on human rights and on article 1 of protocol no. 12 to the convention: Prohibition of discrimination. Council of Europe. https://www.echr.coe.int/Documents/Guide_Art_14_Art_1_Protocol_12_ENG.pdf

European Court of Human Rights. (2022). Mass surveillance. Council of Europe. https://www.echr.coe.int/documents/fs_mass_surveillance_eng.pdf

European Union Agency for Fundamental Rights. (2020). Facial recognition technology: Fundamental rights considerations in the context of law enforcement. https://fra.europa.eu/sites/default/files/fra_uploads/fra-2019-facial-recognition-technology-focus-paper-1_en.pdf

Feldstein, S. (2019). The global expansion of AI surveillance. Carnegie Endowment for International Peace. https://carnegieendowment.org/2019/09/17/global-expansion-of-ai-surveillance-pub-79847

Fernandez, M., & Alani, H. (2021). Artificial intelligence and online extremism: Challenges and opportunities. In J. McDaniel & K. Pease (Eds.), Predictive policing and artificial intelligence (pp. 132–162). Routledge. http://oro.open.ac.uk/69799/1/Fernandez_Alani_final_pdf.pdf

GCHQ. (n.d.). Pioneering a new National Security: The ethics of artificial intelligence. Retrieved March 1, 2022, from https://www.gchq.gov.uk/artificial-intelligence/accessible-version.html

Gollatz, K., Beer, F., & Katzenbach, C. (2018). The turn to artificial intelligence in governing communication online (HIIG workshop report). Big Data & Society (special issue), https://www.ssoar.info/ssoar/bitstream/handle/document/59528/ssoar-2018-gollatz_et_al-The_Turn_to_Artificial_Intelligence.pdf?sequence=1&isAllowed=y&lnkname=ssoar-2018-gollatz_et_al-The_Turn_to_Artificial_Intelligence.pdf

Haney, B. S. (2020). Applied artificial intelligence in modern warfare and National Security Policy. Hastings Science and Technology Law Journal, 11(1), 61–100. https://repository.uchastings.edu/hastings_science_technology_law_journal/vol11/iss1/5

Hardyns, W., & Rummens, A. (2018). Predictive policing as a new tool for law enforcement? Recent developments and challenges. European Journal on Criminal Policy and Research, 24, 201–218. https://doi.org/10.1007/s10610-017-9361-2

Heilemann, J. (2021). Click, collect and calculate: The growing importance of big data in predicting future criminal behaviour. Artificial intelligence, big data and automated decision-making in criminal justice. Revue Internationale de Droit Pénale, 92(1), 49–67. http://real.mtak.hu/133496/1/RIDP_2021_1_Karsai.pdf

Huszti-Orban, K. (2018). Internet intermediaries and counter-terrorism: Between self-regulation and outsourcing law enforcement. In T. Minarik, L. Lindstrom, & R. Jakschis (Eds.), 10th international conference on cyber conflict: CyCon X: Maximising effects (pp. 227–243). NATO CCD COE Publications. https://doi.org/10.23919/CYCON.2018.8405019

Information Commissioner's Office. (n.d.). National security and defence. Retrieved March 7, 2022, from https://ico.org.uk/for-organisations/guide-to-data-protection/guide-to-the-general-data-protection-regulation-gdpr/national-security-and-defence/

Johnson, J. (2019). Artificial intelligence & future warfare: Implications for international security. Defense & Security Analysis, 35(2), 147–169. https://doi.org/10.1080/14751798.2019.1600800

Jorgensen, R. F. (2019). Human rights in the age of platforms. The MIT Press.

Jorgensen, R. F., & Pedersen, A. M. (2017). Online service providers as human rights arbiters. In M. Taddeo & L. Floridi (Eds.), Law, governance and technology series: The responsibilities of online service providers (Vol. 31, pp. 179–199). Springer.

Koehler-Schindler, M.. (2021, September 10). 20 Years after 9/11: Why we must protect human rights while countering terrorism. European Leadership Network. https://www.europeanleadershipnetwork.org/commentary/20-years-after-9-11-why-we-must-protect-human-rights-while-countering-terrorism/

Koops, B.-J. (2021). The concept of function creep. Law, Innovation and Technology, 13(1), 29–56. https://doi.org/10.1080/17579961.2021.1898299

Lazarus, L., Le Toquin, J.-C., Magri o Aires, M., Nunes, F., Staciwa, K., Vermeulen, G., & Walden, I. (2021). Respecting human rights and the rule of law when using automated technology to detect online child sexual exploitation and abuse (Independent experts' report). Directorate General of Human Rights and Rule of Law & Directorate General of Democracy. https://rm.coe.int/respecting-human-rights-and-the-rule-of-law-when-using-automated-techn/1680a2f5ee

Leslie, D. (2019). Understanding artificial intelligence ethics and safety: A guide for the responsible design and implementation of AI systems in the public sector. The Alan Turing Institute. https://doi.org/10.5281/zenodo.3240529

Llanso, E., Van Hoboken, J., Leerssen, P., & Harambam, J. (2020). Artificial intelligence, content moderation, and freedom of expression. Transatlantic Working Group. https://www.ivir.nl/publicaties/download/AI-Llanso-Van-Hoboken-Feb-2020.pdf

Loideain, N. N. (2019). A bridge too far? The investigatory powers act 2016 and human rights law. In L. Edwards (Ed.), Law, policy, and the internet (pp. 165–192). Hart Publishing.

Lord Phillips of Worth Matravers. (2010, June 8). The Challenges of the New Supreme Court. Gresham College. https://www.gresham.ac.uk/lectures-and-events/the-challenges-of-the-new-supreme-court

McCarthy, J. (n.d.). What is AI? / Basic Questions. Retrieved March 7, 2022, from http://jmc.stanford.edu/artificial-intelligence/what-is-ai/index.html

McKendrick, K. (2019). Artificial intelligence prediction and counterterrorism. Chatham House. https://www.chathamhouse.org/sites/default/files/2019-08-07-AICounterterrorism.pdf

Melzer, N. (2019). International humanitarian law: A comprehensive introduction. ICRC.

Mijatovic, D. (2018, July 3). In the era of artificial intelligence: Safeguarding human rights. Open Democracy. https://www.opendemocracy.net/en/digitaliberties/in-era-of-artificial-intelligence-safeguarding-human-rights/

Moses, L. B., & Janet, C. (2018). Algorithmic prediction in policing: Assumptions, evaluation, and accountability. Policing and Society, 28(7), 806–822.

Osoba, O. A., & Welser IV, W. (2017). The risks of artificial intelligence to security and the future of work. RAND Corporation. https://www.rand.org/content/dam/rand/pubs/perspectives/PE200/PE237/RAND_PE237.pdf

Oswald, M. (2020, May 13). AI and national security: Learn from the machine, but don't let it take decisions. AboutIntel: https://aboutintel.eu/ai-uk-national-security/

Qantara. (2021, March 8). Activists in race to save digital trace of Syria war. https://en.qantara.de/content/activists-in-race-to-save-digital-trace-of-syria-war

Ratcliffe, J. (2014). What is the future… of predictive policing? Translational Criminology, 6, 4–5. https://www.academia.edu/26606550/What_Is_the_Future_of_Predictive_Policing

Rodrigues, R. (2020). Legal and human rights issues of AI: Gaps, challenges and vulnerabilities. Journal of Responsible Technology, 4. https://doi.org/10.1016/j.jrt.2020.100005

Schwartz, M. (2014). Challenges at the nexus of security and the promotion and protection of human rights. Global Center on Cooperative Security. https://www.globalcenter.org/wp-content/uploads/2014/11/14Oct_Security-and-Human-Rights_-Workshop-I-Discussion-Working-Paper_FINAL..pdf

Secretary-General of the United Nations. (2018, August 29). Note by the Secretary-General on the promotion and protection of the right to freedom of opinion and expression. United Nations. https://digitallibrary.un.org/record/1643488?ln=en

Special Counsel Robert S. Mueller. (2019). Report on the investigation into Russian interference in the 2016 presidential election. U.S. Department of Justice. https://www.justice.gov/archives/sco/file/1373816/download

Surden, H. (2014). Machine learning and law. Washington Law Review, 89(1), 87–115. https://scholar.law.colorado.edu/articles/81/

Szocik, K., & Jurkowska-Gomułka, A. (2021). Ethical, legal and political challenges of artificial intelligence: Law as a response to AI-related threats and hopes. World Futures, 1–17. https://doi.org/10.1080/02604027.2021.2012876

TRTWorld. (2021, March 8). Activists accuse YouTube of destroying digital evidence of Syria war. https://www.trtworld.com/life/activists-accuse-youtube-of-destroying-digital-evidence-of-syria-war-44809

United Nations Office of the High Commissioner for Human Rights (OHCHR). (2008). Fact sheet no. 32, human rights, terrorism and counter-terrorism. https://www.refworld.org/docid/48733ebc2.html

United Nations Special Rapporteur on the promotion and protection of the right to freedom of opinion and expression. (2018, August 29). Promotion and protection of the right to freedom of opinion and expression (A/73/348). https://digitallibrary.un.org/record/1643488?ln=en#record-files-collapse-header

United Nations Special Rapporteur on the promotion and protection of freedom of opinion and expression. (2019). Surveillance and human rights (A/HRC/41/35). https://digitallibrary.un.org/record/3814512?ln=en

Weimann, G. (2004). How modern terrorism uses the internet. United States Institute of Peace. https://www.usip.org/sites/default/files/sr116.pdf

World Commission on the Ethics of Scientific Knowledge and Technology. (2017). Report of COMEST on robotics ethics (SHS/YES/COMEST-10/17/2 REV.). https://unesdoc.unesco.org/ark:/48223/pf0000253952

Yu, S., & Carroll, F. (2021). Implications of AI in National Security: Understanding the security issues and ethical challenges. In R. Montasari & H. Jahankhani (Eds.), Artificial intelligence in cyber security: Impact and implications. Security challenges, technical and ethical issues, forensic investigative challenges (pp. 157–175). Springer. https://doi.org/10.1007/978-3-030-88040-8
Copyright information

© 2022 The Author(s), under exclusive license to Springer Nature Switzerland AG
About this chapter
Cite this chapter
Dieu, O., Montasari, R. (2022). How States' Recourse to Artificial Intelligence for National Security Purposes Threatens Our Most Fundamental Rights. In: Montasari, R. (eds) Artificial Intelligence and National Security. Springer, Cham. https://doi.org/10.1007/978-3-031-06709-9_2
DOI: https://doi.org/10.1007/978-3-031-06709-9_2

Published:

Publisher Name: Springer, Cham

Print ISBN: 978-3-031-06708-2

Online ISBN: 978-3-031-06709-9

eBook Packages: Computer ScienceComputer Science (R0)