Abstract

The world population is ageing at a fast pace and to enable elderly to age at home can become a viable solution both economically and socially speaking, leading also to the overall improvement of the elderly's well-being and comfort. There are currently a few AAL (Ambient Assisted Living) systems which although operational are not yet optimal in terms of efficiency and security. This paper proposes a welfare technology solution called Ageing@home which aims at enabling newly hospitalized elderlies to come home earlier by making use of a dedicated 5G network slice for health care system. Such an isolated logical network will provide adequate security, privacy and reliability for the selected welfare technologies and services deployed at the elderly home. The proposed solution allows the selection and customization of needed welfare technologies and services and promotes the re-allocation and re-use of equipment. Validation methods and a business plan have been presented as well as a thorough description of a proof-of-concept implementation.
Keywords
5G mobile networks

Network slicing

Assisted living

Home based elderly care

Welfare technology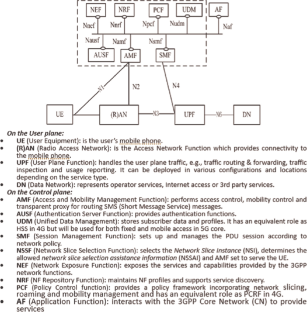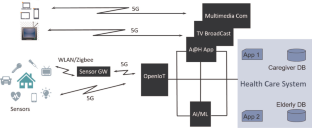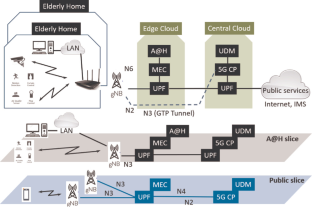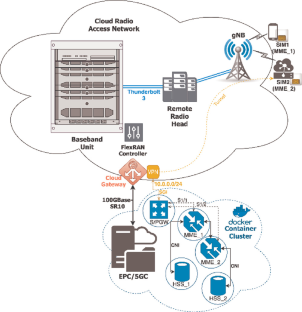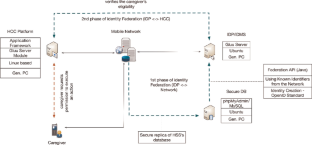 References
United Nations, Department of Economic and Social Affairs, Population Division. World Population Ageing 2017 (ST/ESA/SER.A/408) (2017)

Velferdsteknologi. https://www.helsedirektoratet.no/rapporter/implementering-av-velferdsteknologi-i-de-kommunale-helse-og-omsorgstjenestene-2013-2030/Implementering%20av%20velferdsteknologi%20i%20de%20kommunale%20helse-og%20omsorgstjenestene%202013-2030.pdf/_/attachment/inline/cf340308-0cb8-4a88-a6d7-4754ef126db9:6f3a196c2d353a9ef04c772f7cc0a2cb9d955087/Implementering%20av%20velferdsteknologi%20i%20de%20kommunale%20helse-og%20omsorgstjenestene%202013-2030.pdf

Woll, A.: Use of welfare technology in elderly care (2017). https://www.duo.uio.no/handle/10852/55537

Holthe, T., Casagrande, F.D., Halvorsrud, L., Lund, A.: The assisted living project: a process evaluation of implementation of sensor technology in community assisted living. A feasibility study. Disabil. Rehabil. Assist. Technol. 15(1), 1–8 (2018)

Feng, B., et al.: Secure 5G network slicing for elderly care. In: Awan, I., Younas, M., Ünal, P., Aleksy, M. (eds.) MobiWIS 2019. LNCS, vol. 11673, pp. 202–216. Springer, Cham (2019). https://doi.org/10.1007/978-3-030-27192-3_16. ISSN 0302-9743, ISBN 978-3-030-27191-6, ISBN 978-3-030-27192-3 (eBook)

Liu, L., et al.: Smart homes and home health monitoring technologies for older adults: a systematic review. https://doi.org/10.1016/j.ijmedinf.2016.04.007

Memon, M., Wagner, S., Pedersen, C.F., Beevi, F.H.A., Hansen, F.O.: Ambient assisted living healthcare frameworks, platforms, standards, and quality attributes. Sensors (Basel) 14(3), 4312–4341 (2014). https://doi.org/10.3390/s140304312

Offermann-van Heek, J., Ziefle, M.: They don't care about us! Care personnel's perspectives on ambient assisted living technology usage: scenario-based survey study. JMIR Rehabil. Assist. Technol. 5(2), e10424 (2018). https://doi.org/10.2196/10424

Muñoz, D., Gutierrez, F.J., Ochoa, S.F.: Introducing ambient assisted living technology at the home of the elderly: challenges and lessons learned. In: Cleland, I., Guerrero, L., Bravo, J. (eds.) IWAAL 2015. LNCS, vol. 9455, pp. 125–136. Springer, Cham (2015). https://doi.org/10.1007/978-3-319-26410-3_12

Stefanov, D.H., Bien, Z., Bang, W.-C.: The smart house for older persons and persons with physical disabilities: Structure, technology arrangements, and perspectives. IEEE Trans. Neural Syst. Rehabil. Eng. 12, 228–250 (2004)

5G Infrastructure Public Private Partnership (5G PPP): View on 5G Architecture (Version 2.0). 5G PPP Architecture Working Group, 18 July 2017

ETSI: GS NFV 002 Network Functions Virtualization (NFV); Architectural Framework, v.1.1.1, October 2013

Dzogovic, B., Santos, B., Noll, J., Do, V.T., Feng, B., Do, T.V.: Enabling smart home with 5G network slicing. In: Proceedings of the 2019 IEEE 4th International Conference on Computer and Communication Systems ICCCS 2019, ISBN 978-1-7281-1321-0, IEEE Catalog Number CFP19D48-USB, Conf. Chair Yang Xiao, Singapore, 23–25 February 2019, pp 543–548 (2019)

3rd Generation Partnership Project (3GPP): Technical Specification TS 23.501 V1.3.0 (2017–09) Technical Specification Group Services and System Aspects; System Architecture for the 5G System; Stage 2 (Release 15), September 2017

Park, J.-H., Jang, D.-G., Park, J., Youm, S.-K.: Wearable sensing of in-ear pressure for heart rate monitoring with a piezoelectric sensor. Sensors 15, 23402–23417 (2015)

Zao, J.K., Wang, M.-Y., Tsai, P., Liu, J.W.S.: Smartphone based medicine in-take scheduler, reminder and monitor. In: Proceedings of the 2010 12th IEEE International Conference on e-Health Networking Applications and Services (Healthcom), Lyon, France, 1–3 July 2010, pp. 162–168 (2010)

Popescu, M., Li, Y., Skubic, M., Rantz, M.: An acoustic fall detector system that uses sound height information to reduce the false alarm rate. In: Proceedings of the 30th Annual International Conference of the IEEE Engineering in Medicine and Biology Society (EMBS 2008), Vancouver, BC, Canada, 21–24 August 2008, pp. 4628–4631 (2008)

Bottazzi, D., Corradi, A., Montanari, R.: Context-aware middleware solutions for anytime and anywhere emergency assistance to elderly people. IEEE Commun. Mag. 44, 82–90 (2006)

Lawton, M.P., Brody, E.M.: Assessment of older people: self-maintaining and instrumental activities of daily living. Gerontologist 9(3), 179–186 (1969)

KS – Kommunes Sentralforbund (Norwegian Association of Local and Regional Authori-ties)

https://www.innovasjonnorge.no/no/tjenester/innovasjon-og-utvikling/finansiering-for-innovasjon-og-utvikling/innovasjonskontrakter/innovation-contracts/

https://www.innovasjonnorge.no/no/tjenester/oppstart-avbe-drift/oppstartfinansiering/kommersialiseringstilskudd/

OpenAirInterface Software Alliance (OSA): a non-profit consortium fostering a community of industrial as well as research contributors for open source software and hardware development for the core network (EPC), access network and user equipment (EUTRAN) of 3GPP cellular networks. https://www.openairinterface.org/

Santos, B., Do, V.T., Feng, B., van Do, T.: Identity federation for cellular internet of things. In: Proceedings of the 2018 7th International Conference on Software and Computer Applications - ICSCA 2018, pp. 223–228 (2018)

Santos, B., Do, V.T., Feng, B., van Do, T.: Towards a standardized identity federation for internet of things in 5G networks. In: 2018 IEEE SmartWorld 2018 Proceedings, pp. 2082–2088 (2018)

Gluu Server. https://www.gluu.org/. Accessed May 2019

5G-VINNI: 5G Verticals INNovation Infrastructure, an European H2020-ICT-2017 re-search project which aims at accelerating the uptake of 5G in Europe by providing an end-to-end (E2E) facility that validates the performance of new 5G technologies by operating trials of advanced vertical sector services
Acknowledgement

This paper is a result of the H2020 CONCORDIA project (https://www.concordia-h2020.eu) which has received funding from the EU H2020 programme under grant agreement No. 830927. The CONCORDIA consortium includes 23 partners from industry and other organizations such as Telenor, Telefonica, Telecom Italia, Ericsson, Siemens, Airbus, etc. and 23 partners from academia such as CODE, university of Twente, OsloMet, etc.
Copyright information

© 2021 ICST Institute for Computer Sciences, Social Informatics and Telecommunications Engineering
About this paper
Cite this paper
Feng, B. et al. (2021). Ageing@home: A Secure 5G Welfare Technology Solution for Elderlies. In: Pires, I.M., Spinsante, S., Zdravevski, E., Lameski, P. (eds) Smart Objects and Technologies for Social Good. GOODTECHS 2021. Lecture Notes of the Institute for Computer Sciences, Social Informatics and Telecommunications Engineering, vol 401. Springer, Cham. https://doi.org/10.1007/978-3-030-91421-9_16
DOI: https://doi.org/10.1007/978-3-030-91421-9_16

Published:

Publisher Name: Springer, Cham

Print ISBN: 978-3-030-91420-2

Online ISBN: 978-3-030-91421-9

eBook Packages: Computer ScienceComputer Science (R0)