Abstract

From 20 March to 10 May 2020, the "stay at home" countermeasures for the Covid-19 emergency lockdown were defined in the United Kingdom (UK) as leaving home for only the following reasons: "Key worker travelling to work", "Shopping for basic necessities", "Any medical need" or "Exercise once a day". Data collected from the UK Office for National Statistics through online and telephone questionnaires are an exceptional baseline data set on people behaviour during the Covid-19 pandemics. In this paper, data from demographic surveys from the UK are compared to statistical and feedback data from the Virtual Reality app called TRIPP for meditation in the experiences called Focus and Calm. Our data analysis shows that during lockdown the psychological and emotional mindset, severely challenged, has been successfully enhanced with the use of Virtual Reality.
Keywords
Artificial intelligence

Emotion recognition

Coronavirus

Affective computing

Lockdown
Idea VF, data acquisition VF GB, data analysis VF NDM, experiments setting VF NDM, R statistics NDM, outcome evaluation VF NDM, supervision VF AM, data formatting GB VF, paper writing VF, paper revision GB.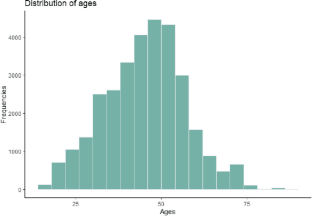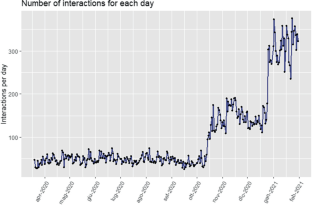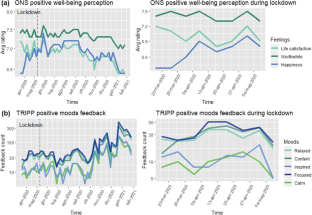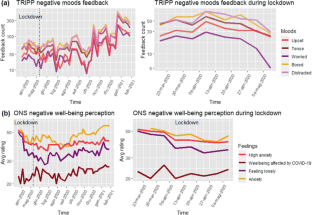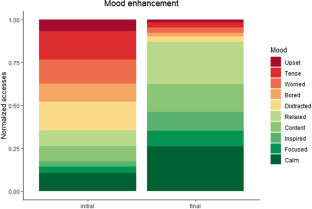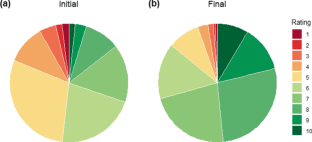 References
Bluth, K., Blanton, P.W.: The influence of self-compassion on emotional well-being among early and older adolescent males and females. J. Positive Psychol. 10(3), 219–230 (2015). https://doi.org/10.1080/17439760.2014.936967

Chirico, A., Ferrise, F., Cordella, L., Gaggioli, A.: Designing awe in virtual reality: an experimental study. Front. Psychol. 8, 2351 (2018)

Chirico, A., Yaden, D.B., Riva, G., Gaggioli, A.: The potential of virtual reality for the investigation of awe. Front. Psychol. 7, 1766 (2016)

Franzoni, V., Milani, A.: Emotion recognition for self-aid in addiction treatment, psychotherapy, and nonviolent communication. In: Misra, S., et al. (eds.) ICCSA 2019. LNCS, vol. 11620, pp. 391–404. Springer, Cham (2019). https://doi.org/10.1007/978-3-030-24296-1_32

Franzoni, V., Milani, A., Biondi, G.: Semo: A semantic model for emotion recognition in web objects. In: Proceedings of the International Conference on Web Intelligence, pp. 953–958. WI 2017. Association for Computing Machinery, New York, NY, USA (2017). https://doi.org/10.1145/3106426.3109417

Franzoni, V., Milani, A., Nardi, D., Vallverdú, J.: Emotional machines: the next revolution. Web Intell. 17, 1–7 (2019). https://doi.org/10.3233/WEB-190395

Hill, R.A., Barton, R.A.: Red enhances human performance in contests. Nature 435(7040), 293 (2005)

Hu, K., De Rosa, E., Anderson, A.K.: Differential color tuning of the mesolimbic reward system. Sci. Rep. 10(1), 10223 (2020)

Jones, E.A.: Gaming well: links between videogames and flourishing mental health. Front. Psychol. 5, 260 (2014)

Maples-Keller, J.L., Bunnell, B.E., Kim, S.J., Rothbaum, B.O.: The use of virtual reality technology in the treatment of anxiety and other psychiatric disorders. Harvard Rev. Psychiatry 25(3), 103–113 (2017)

UK ONS survey data on Covid-19, July 2021. https://www.ons.gov.uk/peoplepopulationandcommunity/healthandsocialcare/healthandwellbeing

Reedijk, S., Bolders, A., Hommel, B.: The impact of binaural beats on creativity. Front. Hum. Neurosci. 7, 786 (2013)

About tripp, July 2021. https://www.tripp.com/about/

Villani, E.A.: Videogames for emotion regulation: a systematic review. Games Health J. 7(2), 85–99 (2018). https://doi.org/10.1089/g4h.2017.0108
Acknowledgements

The authors are profoundly grateful to TRIPP for providing the data and for their openness to scientific exchange under NDA. The authors also declare no association with TRIPP and no conflict of interest.
Copyright information

© 2021 Springer Nature Switzerland AG
About this paper
Cite this paper
Franzoni, V., Di Marco, N., Biondi, G., Milani, A. (2021). Virtual Reality for Enhancement of Emotional Mindset in the First Lockdown of United Kingdom for the Covid-19 Pandemics. In: Mahmud, M., Kaiser, M.S., Vassanelli, S., Dai, Q., Zhong, N. (eds) Brain Informatics. BI 2021. Lecture Notes in Computer Science(), vol 12960. Springer, Cham. https://doi.org/10.1007/978-3-030-86993-9_18
DOI: https://doi.org/10.1007/978-3-030-86993-9_18

Published:

Publisher Name: Springer, Cham

Print ISBN: 978-3-030-86992-2

Online ISBN: 978-3-030-86993-9

eBook Packages: Computer ScienceComputer Science (R0)