Abstract

The objective is to identify the management of information, communication and knowledge in Emergency Care Units (ECU). The method was a lexical and semantic analysis using VOSViewer, categorization of the results for a qualitative and cross analysis of the approaches on the subject. With the results of the practical application of the Lean Project in the ECU in 50 units it was possible to establish criteria and a parameter for knowledge management in this health area. The results categorize the publications in four central themes in healthcare: leadership and governance; quality in health; technology and information; Lean. The information flow is presented as a means, not an end activity and this is confirmed when the articles limit themselves to highlight the means of communication, applications or devices used for the dissemination of information, without further deepening of steps such as data collection, validation and valuation of information in health environments. The human factor is the main agent of change, because it needs clarity that the use of information and communication technologies do not make its final activity impossible, but it is a facilitating, agile and effective tool in the conduct of their work activities.
Keywords
Lean Healthcare

Information management

Communication management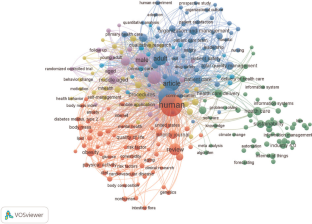 References
Aij, K.H., Teunissen, M.: Lean leadership attributes: a systematic review of the literature. J. Health Organ. Manage. 31(7–8), 713–729 (2017)

Allen, D.: Translational mobilisation theory: a new paradigm for understanding the organisational elements of nursing work. Int. J. Nurs. Stud. 79, 36–42 (2018)

Bhat, S., Jnanesh, N.: Enhancing performance of the health information department of a hospital using lean six sigma methodology. Int. J. Six Sigma Competitive Advantage 8(1), 34–50 (2013)

Caro, D.H.: Code red: towards transformational leadership of emergency management systems 12(2), 113–135 (2015)

Comes, T., Sandvik, K.B., Van de Walle, B.: Cold chains, interrupted: the use of technology and information for decisions that keep humanitarian vaccines cool. J. Human. Logist. Supply Chain Manage. 5(1), 49–56 (2018)

Costa, L.B.M., Filho, M.G., Rentes, A.F., Bertani, T.M., Mardegan, R.: Lean healthcare in developing countries: evidence from Brazilian hospitals. Int. J. Health Plann. Manage. 32(1), e99–e120 (2017)

Criado, J.I., Gil-Garcia, J.R.: Creating public value through smart technologies and strategies. Int. J. Public Sector Manage. 32(5), 438–450 (2019)

Flynn, R., Rotter, T., Hartfield, D., Newton, A.S., Scott, S.D.: A realist evaluation to identify contexts and mechanisms that enabled and hindered implementation and had an effect on sustainability of a lean intervention in pediatric healthcare. BMC Health Serv. Res. 19(1), 1–12 (2019)

Gil-Garcia, J.R., Pardo, T.A., Nam, T.: What makes a city smart? Identifying core components and proposing an integrative and comprehensive conceptualization. Inf. Polity 20(1), 61–87 (2015)

Harrison, M.I., Paez, K., Carman, K.L., Stephens, J., Smeeding, L., Devers, K.J., Garfinkel, S.: Effects of organizational context on lean implementation in five hospital systems. Health Care Manage. Rev. 41(2), 127–144 (2016)

Hwang, P., Hwang, D., Hong, P.: Lean practices for quality results: a case illustration. Int. J. Health Care Qual. Assur. 27(8), 729–741 (2014)

Ishijima, H., Eliakimu, E., Mshana, J.M.: The "5s'' approach to improve a working environment can reduce waiting time. TQM J. 28(4), 664–680 (2016)

Kahm, T., Ingelsson, P.: Lean from the first-line managers' perspective-assuredness about the effects of lean as a driving force for sustainable change. Manage. Prod. Eng. Rev. 8(12), 49–56 (2017)

Kaltenbrunner, M., Mathiassen, S.E., Bengtsson, L., Engström, M.: Lean maturity and quality in primary care. J. Health Organ. Manage. 33(2), 141–154 (2019)

Leite, H., Bateman, N., Radnor, Z.: Beyond the ostensible: an exploration of barriers to lean implementation and sustainability in healthcare. Prod. Plann. Control 31(1), 1–18 (2020)

Lorden, A.L., Zhang, Y., Lin, S.H., Côté, M.J.: Measures of success: the role of human factors in lean implementation in healthcare. Qual. Manage. J. 21(3), 26–37 (2014)

Martins, S., Machado, M., Queiroz, M., Telles, R.: The relationship between quality and governance mechanisms: a qualitative investigation in healthcare supply-chain networks. Benchmarking Int. J. 27(3), 1085–1104 (2020)

Massuqueto, K., Duarte, M.d.C.F.: Gerenciamento do fluxo da informação: Estratégia convergindo com a prática do lean office. Revista Intersaberes 10(21), 676–687 (2015)

Murphy, B.P., O'Raghallaigh, P., Carr, M.: Nurturing the digital baby: open innovation for development and optimization. Health Inform. J. 26(4), 2407–2421 (2020)

Petersilge, C.A.: The enterprise imaging value proposition. J. Digit. Imaging 33(1), 37–48 (2020)

Sabet, E., Yazdani, N., De Leeuw, S.: Supply chain integration strategies in fast evolving industries. Int. J. Logist. Manage. 28(1), 29–46 (2017)

Shaw, J.A., Kontos, P., Martin, W., Victor, C.: The institutional logic of integrated care: an ethnography of patient transitions. J. Health Organ. Manage. 31(1), 82–95 (2017)

Sweeney, A., Clement, S., Filson, B., Kennedy, A.: Trauma-informed mental healthcare in the UK: what is it and how can we further its development? Mental Health Rev. J. 21(3), 174–192 (2016)

Xu, D., et al.: Lay health supporters aided by mobile text messaging to improve adherence, symptoms, and functioning among people with schizophrenia in a resource-poor community in rural china (LEAN): a randomized controlled trial. PLoS Med. 16(4), e1002785 (2019)
Acknowledgment

The authors would like to thank the Brazilian Ministry of Health, Fluminense Federal University and Euclides da Cunha Foundation. This Research is part of a "Lean Project in UPAs 24h" that has been funded by the Brazilian Ministry of Health (TED 125/2019, number: 25000191682201908).
Copyright information

© 2021 IFIP International Federation for Information Processing
About this paper
Cite this paper
Barbosa, C., Lima, A., Sobrinho, A., Calado, R., Lordelo, S. (2021). Information, Communication and Knowledge for Lean Healthcare Management Guidelines, a Literature Revision. In: Dolgui, A., Bernard, A., Lemoine, D., von Cieminski, G., Romero, D. (eds) Advances in Production Management Systems. Artificial Intelligence for Sustainable and Resilient Production Systems. APMS 2021. IFIP Advances in Information and Communication Technology, vol 631. Springer, Cham. https://doi.org/10.1007/978-3-030-85902-2_27
DOI: https://doi.org/10.1007/978-3-030-85902-2_27

Published:

Publisher Name: Springer, Cham

Print ISBN: 978-3-030-85901-5

Online ISBN: 978-3-030-85902-2

eBook Packages: Computer ScienceComputer Science (R0)