Abstract

Persuasion is an active research topic in artificial intelligence (AI), human-computer interaction (HCI), and social sciences. When persuasive technology has been designed, some HCI guidelines have commonly used disregarding the current AI state of the art, for example, ignoring autonomy and proactive AI behavior. In this paper, a systematic review of HCI persuasive strategies and their corresponding content is mapped to a formal AI approach using argumentation theory. We also present experimental results using as context a mobile application for behavior change in the Swedish context.
Keywords
Persuasive technology

Argumentation theory

Persuasive dialogue

Persuasive strategies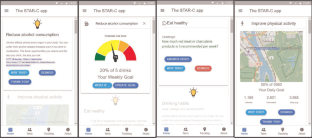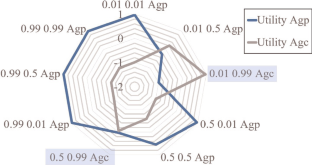 References
Amgoud, L., de Saint-Cyr, F.D.: An axiomatic approach for persuasion dialogs. In: 2013 IEEE 25th International Conference on Tools with Artificial Intelligence, pp. 618–625. IEEE (2013)

Bratman, M.: Intention, Plans, and Practical Reason. Harvard University Press, Cambridge (1987)

Charmaz, K.: Grounded theory: methodology and theory construction. In: International Encyclopedia of the Social & Behavioral Sciences, pp. 6396–6399. Pergamon, Oxford, January 2001

Chen, S., Chaiken, S.: The heuristic-systematic model in its broader context. In: Dual-Process Theories in Social Psychology, pp. 93–96. Guilford Publications (1999)

Crano, W.D., Prislin, R.: Attitudes and persuasion. Ann. Rev. Psychol. 57, 345–374 (2006)

Dennison, L., Morrison, L., Conway, G., Yardley, L.: Opportunities and challenges for smartphone applications in supporting health behavior change: qualitative study. J. Med. Internet Res. 15(4), e2583 (2013)

Deonna, J.A., Teroni, F.: Emotions as attitudes. Dialectica 69(3), 293–311 (2015)

Dung, P.M.: On the acceptability of arguments and its fundamental role in nonmonotonic reasoning, logic programming and n-person games. Artif. Intell. 77(2), 321–357 (1995)

Guerini, M., Stock, O., Zancanaro, M.: A taxonomy of strategies for multimodal persuasive message generation. Appl. Artif. Intell. 21(2), 99–136 (2007)

Guerrero, E., Lindgren, H.: Practical reasoning about complex activities. In: Demazeau, Y., Davidsson, P., Bajo, J., Vale, Z. (eds.) PAAMS 2017. LNCS (LNAI), vol. 10349, pp. 82–94. Springer, Cham (2017). https://doi.org/10.1007/978-3-319-59930-4_7

Guerrero, E., Nieves, J.C., Lindgren, H.: Semantic-based construction of arguments: an answer set programming approach. Int. J. Approx. Reason. 64, 54–74 (2015)

Hunter, A.: Modelling the persuadee in asymmetric argumentation dialogues for persuasion. In: Proceedings of the Twenty-Fourth International Joint Conference on Artificial Intelligence, IJCAI 2015, Buenos Aires, Argentina, 25–31 July 2015, pp. 3055–3061 (2015)

Johnson, D., Deterding, S., Kuhn, K.A., Staneva, A., Stoyanov, S., Hides, L.: Gamification for health and wellbeing: a systematic review of the literature. Internet Interv. 6, 89–106 (2016)

Maimone, R., Guerini, M., Dragoni, M., Bailoni, T., Eccher, C.: PerKApp: a general purpose persuasion architecture for healthy lifestyles. J. Biomed. Inf. 82, 70–87 (2018)

Némery, A., Brangier, E.: Set of guidelines for persuasive interfaces: organization and validation of the criteria. J. Usability Stud. 9(3), 105–128 (2014)

Ng, N., et al.: Sustainable behavior change for health supported by person-tailored, adaptive, risk-aware digital coaching in a social context: study protocol for the STAR-C research programme. Front. Public Health 9, 593453 (2021)

Oinas-Kukkonen, H., Harjumaa, M.: Persuasive systems design: key issues, process model, and system features. Commun. Assoc. Inf. Syst. 24(1), 28 (2009)

Petty, R.E., Briñol, P.: The elaboration likelihood model. In: Handbook of Theories of Social Psychology, vol. 1, pp. 224–245 (2011)

Rao, A.S., Georgeff, M.P., et al.: BDI agents: from theory to practice. In: ICMAS, vol. 95, pp. 312–319 (1995)

Sama, P.R., Eapen, Z.J., Weinfurt, K.P., Shah, B.R., Schulman, K.A.: An evaluation of mobile health application tools. JMIR Mhealth Uhealth 2(2), e3088 (2014)

Schwartz, S.H.: Universals in the content and structure of values: theoretical advances and empirical tests in 20 countries. In: Advances in Experimental Social Psychology, vol. 25, pp. 1–65. Elsevier (1992)

Walton, D., Krabbe, E.C.W.: Commitment in Dialogue: Basic Concepts of Interpersonal Reasoning. SUNY Series in Logic and Language, State University of New York Press, Albany (1995)

Wooldridge, M., Jennings, N.R.: Agent theories, architectures, and languages: a survey. In: Wooldridge, M.J., Jennings, N.R. (eds.) ATAL 1994. LNCS, vol. 890, pp. 1–39. Springer, Heidelberg (1995). https://doi.org/10.1007/3-540-58855-8_1
Acknowledgment

Research was supported by Forte, the Swedish Research Council for Health, Working Life and Welfare, which supports the STAR-C project during 2019–2024 (Dnr. 2018-01461).
Copyright information

© 2021 Springer Nature Switzerland AG
About this paper
Cite this paper
Guerrero, E., Lindgren, H. (2021). Typologies of Persuasive Strategies and Content: A Formalization Using Argumentation. In: Dignum, F., Corchado, J.M., De La Prieta, F. (eds) Advances in Practical Applications of Agents, Multi-Agent Systems, and Social Good. The PAAMS Collection. PAAMS 2021. Lecture Notes in Computer Science(), vol 12946. Springer, Cham. https://doi.org/10.1007/978-3-030-85739-4_9
DOI: https://doi.org/10.1007/978-3-030-85739-4_9

Published:

Publisher Name: Springer, Cham

Print ISBN: 978-3-030-85738-7

Online ISBN: 978-3-030-85739-4

eBook Packages: Computer ScienceComputer Science (R0)