Abstract

In these critical Covid-19 times, HE institutions need to respond to the transition to online and blended learning and the networked student. This chapter presents an analysis of the size, use and preferences of Personal Learning Networks (PLNs). Using a novel Framework which conceptualises PLNs as egocentric interaction networks consisting of an Interaction Mode, an Interaction Purpose and an Interaction Endpoint and indicating Network Size (number of nodes), Network Use (interaction frequency) and Network Preferences.

Quantitative survey data was collected through the 'Learning in the Network Age' FutureLearn MOOC from 842 individuals in 92 different countries, with responses visualised in real-time as online network maps. Statistical analysis indicated that where we live, our attitude to technology, and whether we are at work or leisure significantly affects the size of our PLN. How we use our PLN is significantly impacted by our gender, life stage, main activity and attitude to technology. This causes differences in the size and use of a PLN. In contrast, our interaction preferences are barely impacted by any of these factors and shows considerable homogeneity between diverse people.

The data also indicated that HE student's networks undergo growth and important changes to use and interaction preference on entering University.
Keywords
Personal Learning Network

Networked learning

Analysis framework

Quantitative analysis

Statistical significance testing

Contextual factors

Sociotechnical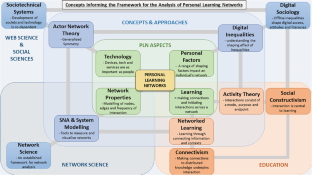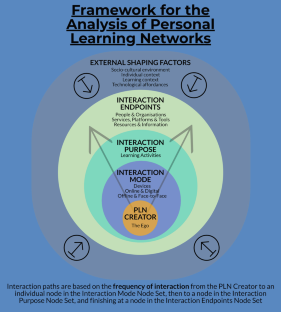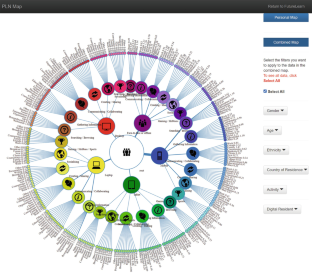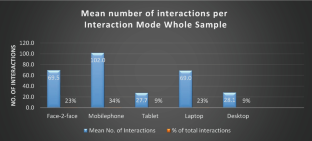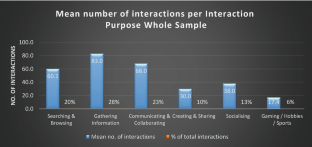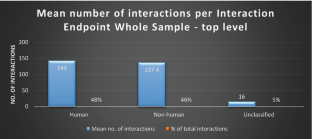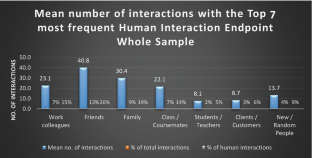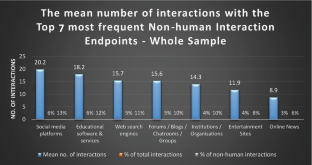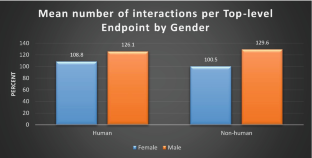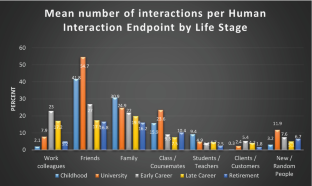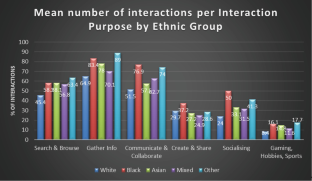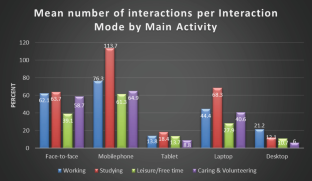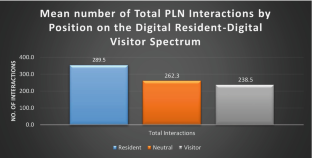 References
BBC News School Report. (2016, March 13). 'Digital Detox'. Retrieved from https://www.bbc.co.uk/programmes/b074c8jp

Bijker, W. E. (1997). Of bicycles, bakelites, and bulbs: Toward a theory of sociotechnical change. MIT press.

Borgatti, S. P., Everett, M. G., & Johnson, J. C. (2018). Analyzing social networks. Sage.

Callon, M. (1999). Actor-network theory—The market test. The Sociological Review, 47(S1), 181–195.

Carvalho, L., & Goodyear, P. (2014). The architecture of productive learning networks. Routledge.

Castells, M. (2011). The rise of the network society (Vol. 12). John Wiley & Sons.

Checkland, P. (2000). Soft systems methodology: A thirty year retrospective. Systems Research and Behavioral Science, 17(S1), S11–S58.

Checkland, P. B. (1981). Systems thinking, systems practice. Wiley.

Checkland, P. B., & Scholes, J. (1990). Soft systems methodology in action. Wiley.

Cummings, T. G. (1978). Self-regulating work groups: A socio-technical synthesis. Academy of Management Review, 3(3), 625–634.

Daniels, J., Gregory, K., & McMillan-Cottom, T. (2016). Digital Sociologies. Policy Press.

Davies, H. C. (2015). Challenging Orthodoxies in Digital Literacy: young people's practices online. PhD Thesis.

Davies, H. C., Halford, S. J., & Gibbins, N. (2012, June). Digital natives?: Investigating young people's critical skills in evaluating web based information. In Proceedings of the 4th Annual ACM Web Science Conference (pp. 78–81). ACM.

Davies, L., & Ledington, P. (1991). Information in action: Soft systems methodology. Macmillan International Higher Education.

De Laat, M., Lally, V., Simons, R. J., & Wenger, E. (2006). A selective analysis of empirical findings in networked learning research in higher education: Questing for coherence. Educational Research Review, 1(2).

Downes, S. (2005). An introduction to connective knowledge. Retrieved from http://www.downes.ca/post/33034 and published in T. Hug (Ed.) (2007, November 27). Media, knowledge & education—Exploring new spaces, relations and dynamics in digital media ecologies. Proceedings of the International Conference held on June 25–26, 2007. Type: B - Publications in Refereed Conference Proceedings.

Downes, S. (2006). Learning networks and connective knowledge. Collective Intelligence and Elearning, 20, 1–26.

Downes, S., 2007. Learning networks in practice.

eMarketer. (2016). Marketers to boost Influencer budgets in 2017. Retrieved from https://www.emarketer.com/Article/Marketers-Boost-Influencer-Budgets-2017/1014845

Engeström, Y. (2001). Expansive learning at work: Toward an activity theoretical reconceptualization. Journal of Education and Work, 14(1), 133–156.

Field, A. (2009). Discovering statistics using spss third edition. Sage Publishing, London.

Geels, F. W. (2002). Technological transitions as evolutionary reconfiguration processes: A multi-level perspective and a case-study. Research Policy, 31(8–9), 1257–1274.

Goodyear, P. (2002). Psychological foundations for networked learning. In Networked learning: Perspectives and issues (pp. 49–75). Springer.

Goodyear, P. (2005). Educational design and networked learning: Patterns, pattern languages and design practice. Australasian Journal of Educational Technology, 21(1), 82–101.

Grabher, G., & Ibert, O. (2005). Bad company? The ambiguity of personal knowledge networks. Journal of Economic Geography, 6(3), 251–271.

Granovetter, M. S. (1977). The strength of weak ties. Social Networks, 78, 347–367.

Illich, I., 1971. Alternatives to Schooling. Times (London) Educational Supplement, 2945, pp.18-47.

Jordan, K. (2016). Academics' online connections: Characterising the structure of personal networks on academic social networking sites and Twitter. In S. Cranmer, N. B. Dohn, M. de Laat, T. Ryberg, & J. A. Sime (Eds.), Proceedings of the 10th International Conference on Networked Learning 2016 (pp. 414–421). Lancaster University.

Kop, R., & Hill, A. (2008). Connectivism: Learning theory of the future or vestige of the past? The International Review of Research in Open and Distributed Learning, 9(3).

Krutka, D. G., & Carpenter, J. P. (2016). "Together we are better": Professional learning networks for teachers. Computers & Education, 102, 15–34.

Latour, B. (1987). Science in action: How to follow scientists and engineers through society. Open University Press.

Law, J. (1992). Notes on the theory of the actor-network: Ordering, strategy, and heterogeneity. Systems Practice, 5(4), 379–393.

Luxton, D. D., June, J. D., & Fairall, J. M. (2012). Social media and suicide: A public health perspective. American Journal of Public Health, 102(S2), S195–S200.

Moses, J., & Duin, A. H. (2015). Intercultural connectivism and personal learning networks in course redesign. Rhetoric, Professional Communication, and Globalization, 8(1), 22–39.

O'Keeffe, G. S., & Clarke-Pearson, K. (2011). The impact of social media on children, adolescents, and families. Pediatrics, 127(4), 800–804.

Ofcom Media Report. (2016). Children and Parents: Media use and attitudes report. UK Government. Retrieved from https://www.ofcom.org.uk/__data/assets/pdf_file/0034/93976/Children-Parents-Media-Use-Attitudes-Report-2016.pdf

Ofcom Media Report. (2017). Adults' media use and attitudes report. UK Government. Retrieved from https://www.ofcom.org.uk/__data/assets/pdf_file/0020/102755/adults-media-use-attitudes-2017.pdf

Orton-Johnson, K., & Prior, N. (Eds.). (2013). Digital sociology: Critical perspectives. Springer.

Pew Research Center. (2018). Internet/Broadband Factsheet. Retrieved from http://www.pewinternet.org/fact-sheet/internet-broadband/

Rainie, H., & Wellman, B. (2012). Networked: The new social operating system (p. 358). MIT Press.

Rajagopal, K., Joosten-ten Brinke, D., Van Bruggen, J., & Sloep, P. B. (2012). Understanding personal learning networks: Their structure, content and the networking skills needed to optimally use them. First Monday, 17(1).

Robinson, L., Cotten, S.R., Ono, H., Quan-Haase, A., Mesch, G., Chen, W., Schulz, J., Hale, T.M. and Stern, M.J. (2015). Digital inequalities and why they matter. Information, Communication & Society, 18(5), 569–582.

Rusman, E., Prinsen, F., & Vermeulen, M. (2016). Unraveling networked learning initiatives: An analytic framework. Retrieved from https://dspace.ou.nl/bitstream/1820/6873/1/unraveling%20networked%20learning%20initiatives_dspace.pdf

Scott, J. (1988). Social network analysis. Sociology, 22(1).

Scott, J. (2017). Social network analysis (4th ed.). Sage.

Siemens, G. (2005a). Connectivism: Learning as network-creation. ASTD Learning News, 10(1).

Siemens, G. (2005b). Connectivism: A learning theory for the digital age. International Journal of Instructional Technology and Distance Learning.

Trist, E. (1981). The evolution of socio-technical systems. Occasional Paper, 2, 1981.

Trust, T. (2012). Professional learning networks designed for teacher learning. Journal of Digital Learning in Teacher Education, 28(4), 133–138.

Trust, T., Carpenter, J. P., & Krutka, D. G. (2017). Moving beyond silos: Professional learning networks in higher education. The Internet and Higher Education, 35, 1–11.

Van Waes, S., Moolenaar, N. M., Daly, A. J., Heldens, H. H., Donche, V., Van Petegem, P., & Van den Bossche, P. (2016). The networked instructor: The quality of networks in different stages of professional development. Teaching and Teacher Education, 59, 295–308.

Visser, R. D., Evering, L. C., & Barrett, D. E. (2014). # TwitterforTeachers: The implications of Twitter as a self-directed professional development tool for K–12 teachers. Journal of Research on Technology in Education, 46(4), 396–413.

Vygotsky, L. (1978). Mind in society. Harvard University Press.

Wand, Y. (1996). Ontology as a foundation for meta-modelling and method engineering. Information and Software Technology, 38(4), 281–287.

White, D. S., & Le Cornu, A. (2011). Visitors and residents: A new typology for online engagement. First Monday, 16(9).

White, S., & Davis, H. C. (2013). Making it rich and personal: Crafting an institutional personal learning environment. In Technologies, innovation, and change in personal and virtual learning environments (pp. 177–192). IGI Global.

Witte, J. C., & Mannon, S. E. (2010). The internet and social inequalities. Routledge.
Copyright information

© 2021 The Author(s), under exclusive license to Springer Nature Switzerland AG
About this chapter
Cite this chapter
Fair, N.S.R. (2021). A Framework for the Analysis of Personal Learning Networks. In: Dohn, N.B., Hansen, J.J., Hansen, S.B., Ryberg, T., de Laat, M. (eds) Conceptualizing and Innovating Education and Work with Networked Learning. Research in Networked Learning. Springer, Cham. https://doi.org/10.1007/978-3-030-85241-2_12
DOI: https://doi.org/10.1007/978-3-030-85241-2_12

Published:

Publisher Name: Springer, Cham

Print ISBN: 978-3-030-85240-5

Online ISBN: 978-3-030-85241-2

eBook Packages: EducationEducation (R0)