Abstract

Fruticulture is one of the most important sectors of Brazilian agribusiness, being a strategic segment for the country's socio-economic development, with mango having significant participation. One of the most complex problems faced by this sector is the assessment of which variety of mango to grow in new farms, given the long period of time to have the first production and only then, to verify the result of the cultivation. Furthermore, this kind of choice may consider different technical aspects and stakeholders' viewpoints. In that perspective, this paper presents a case study of an agribusiness organization, which is one of the greatest exporting company of Mango from Brazil, that needs to evaluate which variety to plant in new farms intending to double its cultivable area in the next five years. It was developed a group decision process, appropriate to the company's organizational structure, with four phases: 1) definition of the actors, criteria, and identification of alternatives, 2) individual assessment by each decision-maker, 3) application of the framework for choosing a voting procedure; 4) collective result. Based on the results achieved, besides the recommendation of the mango variety to be planted, with this new approach of group decision, it was also possible to enrich the discussion in the process of analysis of the expansion of planted areas, in addition to fostering support for strategic planning for the company's growth in a sustainable way.
Keywords
Multicriteria group decision-making (MCGDM)

Voting procedure

Mango culture

FITradeoff

Promethee-ROC

Framework for choosing VP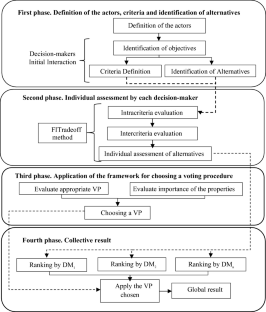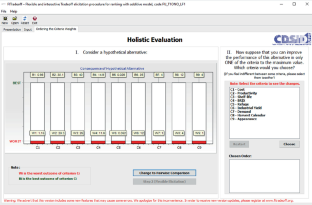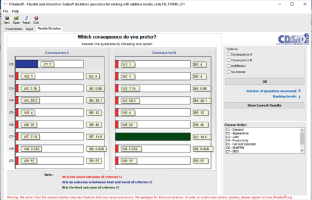 References
Araújo, A.M., Da Silva, A.L.C.L., Morais, D.C., Costa, A.P.C.S.: Escolha de cultura de manga com apoio do método fitradeoff. Anais... LI SBPO – Simpósio Brasileiro de Pesquisa Operacional, Limeira, SP, Brasil (2019)

Carrillo, P.A.A., Roselli, L.R.P., Frej, E.A., de Almeida, A.T. . Selecting an agricultural technology package based on the flexible and interactive tradeoff method. Ann. Oper. Res. (2018). https://doi.org/10.1007/s10479-018-3020-y

Cavalcante, C.A.V., Almeida, A.T.: Modelo multicritério de apoio a decisão para o planejamento de manutenção preventiva utilizando PROMETHEE II em situações de incerteza. Revista Pesquisa Operacional. Rio De Janeiro 25(2), 279–296 (2005)

CEPEA. Manga/CEPEA: Com bons resultados, produtores devem aumentar investimentos. Disponível em: https://www.cepea.esalq.usp.br/br/diarias-de-mercado/manga-cepea-com-bons-resultados-produtores-devem-aumentar-investimentos.aspx. Acesso em 28 abril de 2019

COMEX STAT. Estatísticas do Comércio Exterior. Disponível em: http://comexstat.mdic.gov.br/. Acesso em: 29 de abril de 2019

De Almeida, A.T.: (2013). Processo de Decisão nas Organizações: Construindo Modelos de Decisão Multicritério, 1a Edição. Editora Atlas, São Paulo.

de Almeida, A.T., de Almeida, J.A., Costa, A.P.C.S., de Almeida-Filho, A.T.: A new method for elicitation of criteria weights in additive models: flexible and interactive tradeoff. Eur. J. Oper. Res. 250(1), 179–191 (2016)

de Almeida, A.T., Frej, E.A., Roselli, L.R.P.: Combining holistic and decomposition paradigms in preference modeling with the flexibility of FITradeoff. Cent. Eur. J. Oper. Res. (2021). https://doi.org/10.1007/s10100-020-00728-z.

De Almeida, A.T., Morais, D.C., Nurmi, H.: Systems, Procedures and Voting Rules in Context: A Primer for Voting Rule Selection. Springer (2019). https://doi.org/10.1007/978-3-030-30955-8

Dias, L.C., Clímaco, J.N.: Dealing with imprecise information in group multicriteria decisions: a methodology and a GDSS architecture. Eur. J. Oper. Res. 160, 291–307 (2005)

Food and agriculture organization of the united nations (FAO). FAOTSTAT. Disponível em: http://www.fao.org/faostat/en/#data/QC. Acesso em 29 de abril de 2019

Fossile, D.K., Frej, E.A., da Costa, S.E.G., de Lima, E.P., de Almeida, A.T.: Selecting the most viable renewable energy source for Brazilian ports using the FITradeoff method. J. Cleaner Prod. 121107 (2020)

Frej, E.A., de Almeida, A.T., Costa, A.P.C.S.: Using data visualization for ranking alternatives with partial information and interactive tradeoff elicitation. Oper. Res. 19, 909–931 (2019). https://doi.org/10.1007/s12351-018-00444-2

Frej, E.A., Ekel, P., de Almeida, A.T.: A benefit-to-cost ratio based approach for portfolio selection under multiple criteria with incomplete preference information. Inf. Sci. 545, 487–498 (2021)

Frej, E.A., Roselli, L.R.P., Araújo de Almeida, J., de Almeida, A.T.: A multicriteria decision model for supplier selection in a food industry based on FITradeoff method. Math. Probl. Eng. 1–9 (2017)

Kang, T.H.A., Frej, E.A., de Almeida, A.T.: Flexible and interactive tradeoff elicitation for multicriteria sorting problems. Asia Pac. J. Oper. Res. 37, 2050020 (2020)

Kang, T.H.A., Soares Jr, A.M.C., De Almeida, A.T.: Evaluating electric power generation technologies: a multicriteria analysis based on the FITradeoff method. Energy 165, 10–20 (2018)

Leyva-López, J.C., Fernandéz-González, E.: A new method for group decision support based on ELECTRE III methodology. Eur. J. Oper. Res. 148, 14–27 (2003)

Marechal, B., Brans, J.P.: Geometrical representation for MCDM, the GAIA procedure. Eur. J. Oper. Res. 34, 69–77 (1988)

Mendes, J.A.J., Frej, E.A., Almeida, A.T.D., Almeida, J.A.D.: Evaluation of flexible and interactive tradeoff method based on numerical simulation experiments. Pesquisa Operacional 40 (2020)

Morais, D.C., De Almeida, A.T., Alencar, L.H., Clemente, T.R.N., Cavalcanti, C.Z.B.: PROMETHEE-ROC model for assessing the readiness of technology for generating energy. Math. Probl. Eng. (online) 2015, 1–11 (2015)

Pergher, I., Frej, E.A., Roselli, L.R.P., de Almeida, A.T.: Integrating simulation and FITradeoff method for scheduling rules selection in job-shop production systems. Int. J. Prod. Econ. 227, 107669 (2020)

Ramos, S.F.: Uso do território no Vale do São Francisco: sistema técnico agrícola da fruticultura irrigada. GEOUSP – Espaço e Tempo 34, 62–81 (2013)

Roy, B.: Multicriteria Methodology for Decision Aiding. Kluwer Academic Publishers, Netherlands. University Press, Cambridge (1996)

Roselli, L.R.P., De Almeida, A.T., Frej, E.A.: Decision neuroscience for improving data visualization of decision support in the FITradeoff method. Oper. Res. Int. J. 19, 1–21 (2019)

Slack, N., Lewis, M.: Estratégia de operações. Tradução Sandra de Oliveira. 2nd edn. Bookman, Porto Alegre (2009)

Souza, M.A., Dowsley, B.S., De Almeida, A.T.: Um problema multicritério de seleção de fornecedores com modelo de agregação aditivo. In: Encontro Nacional de Engenharia de Produção, Salvador (2013)
Acknowledgements

The authors acknowledge the CNPq (Conselho Nacional de Desenvolvimento Científico e Tecnológico) that partially supported this study and the Brazilian Agrobusiness Organization that served as case study and partially support it.
Copyright information

© 2022 The Author(s), under exclusive license to Springer Nature Switzerland AG
About this chapter
Cite this chapter
Morais, D.C., Araújo, A.M., Frej, E.A., de Almeida, A.T. (2022). Group Decision Process for Evaluating a Mango Variety to Be Planted in New Agricultural Farms. In: Szapiro, T., Kacprzyk, J. (eds) Collective Decisions: Theory, Algorithms And Decision Support Systems. Studies in Systems, Decision and Control, vol 392. Springer, Cham. https://doi.org/10.1007/978-3-030-84997-9_11
DOI: https://doi.org/10.1007/978-3-030-84997-9_11

Published:

Publisher Name: Springer, Cham

Print ISBN: 978-3-030-84996-2

Online ISBN: 978-3-030-84997-9