Abstract
Connecting Finnish Petsamo to histories of settler colonialism and colonial travel writings, this chapter look at four Finnish travelogues through the settler colonial lens. It argues that these Finnish travel writers looked at Petsamo through settler colonial eyes: in other words, they made claims for Finnish settler colonization, promoted the idea, and assessed its feasibility. They commented on the nature of the region and its potential riches; described the villages, homes, and domestic customs; and commented on the outlook and habits of the people. The travelogues made the colonized land familiar to their Finnish audience and occupied it, in language that combined views of its past with its new reality as a Finnish space.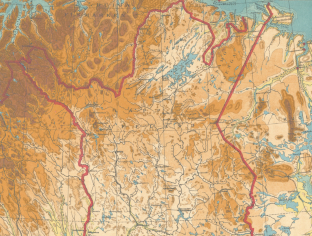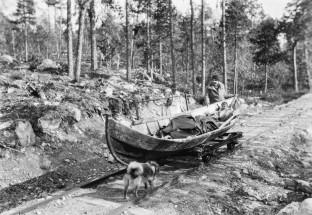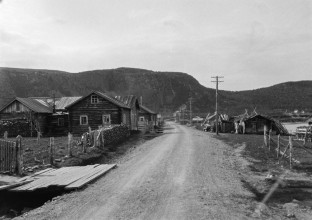 Notes
1.

Pälsi 1931, 9, 11. All translations from Finnish to English in this article by the author.

2.

3.

4.

5.

6.

See, for instance, Wrobel 2013.

7.

Translations included the works of travelers such as Ida Pfeiffer, Richard Francis Burton, and Friedrich Gerstäcker.

8.

Stanley 1885; from the original The Congo and the Founding of Its Free State (New York: Harpers & Brothers, 1885).

9.

10.

11.

12.

13.

14.

Suomen Tilastollinen Vuosikirja (Statistical Yearbook of Finland) 1940, 1941, 42–43.

15.

Paasilinna 1984, 288–289.

16.

17.

18.

19.

20.

Olin 1921, 7–25, quotes from 10.

21.

Olin 1921, 81–85, see also 77–79 for depictions of wild, perilous nature.

22.

23.

Pälsi 1931, 27–33, quotes from 28–29, 95.

24.

25.

26.

On Finnish perceptions of Lapland, see Lehtola 1997.

27.

Quote from Pälsi 1931, 95.

28.

29.

30.

31.

32.

33.

34.

35.

36.

37.

Petsamo 1920–1944, 82–83, 114. On Petsamo's population, see also Suomen tilastollinen vuosikirja, 42–43.

38.

39.

Launis 1922, 57–60, quote 58.

40.

41.

Launis 1922, 8–18, quotes from 9, 11, 16, 18, 29.

42.

43.

44.

Lampén 1921, 78–79. On ethnographic exhibitions, see also Koivunen in this volume.

45.

46.

47.

48.

49.

Lampén 1921, 106–107, 110.

50.

Lampén 1921, 152–157, quotes from 152–153, 93.

51.

52.

Onnela, "Petsamon väestöhistoriaa," in Onnela & Vahtola 1999, 108, 119.

53.

54.

55.

56.

Lampén 1921, 89–105, quotes 89, 91, 94.

57.

58.

59.

60.

61.
References
Ames, Eric. 2008. Carl Hagenbeck's Empire of Entertainments. Seattle: University of Washington Press.

Belich, James. 2011. Replenishing the Earth: The Settler Revolution and the Rise of the Angloworld. Oxford: Oxford University Press.

Bhabha, Homi. 1984. Of Mimicry and Man. October 28.

Cavanagh, Edward, and Lorenzo Veracini, eds. 2017. The Routledge Handbook of the History of Settler Colonialism. New York: Routledge.

Edwards, Justin D., and Rune Graulund, eds. 2011. Postcolonial Travel Writing: Critical Explorations. London: Palgrave.

Fujikane, Candace, and Jonathan Y. Okamura, eds. 2008. Asian Settler Colonialism: From Local Governance to the Habits of Everyday Life in Hawai'i. Honolulu: Hawai'i University Press.

Hautala-Hirvioja, Tuija. 2016. Petsamo – miehinen ja karu Eldorado. Tahiti 1/2016. http://tahiti.fi/01-2016/tieteelliset-artikkelit/petsamo-%E2%80%93-miehinen-ja-karu-eldorado/.

Hulme, Peter, and Tim Youngs, eds. 2002. The Cambridge Companion to Travel Writing. Cambridge: Cambridge University Press.

Isaaksson, Pekka, and Jouko Jokisalo. 2005. Kallonmittaajia ja skinejä. Rasismin aatehistoriaa. Helsinki: Like.

Jacobs, Margaret D. 2009. White Mother to a Dark Race: Settler Colonialism, Maternalism, and the Removal of Indigenous Children in the American West and Australia, 1880–1940. Lincoln: University of Nebraska Press.

Kemiläinen, Aira. 1998. Finns in the Shadow of the "Aryans." Race Theories and Racism. Jyväskylä: Finnish Historical Society.

Kennedy, Dane. 2005. The Highly Civilized Man: Richard Burton and the Victorian World. Cambridge: Harvard University Press.

———. 2013. The Last Blank Spaces: Exploring Africa and Australia. Cambridge: Harvard University Press.

Kivekäs, Juha. 2016. Lapista Saksaan: Lappilaiset näytillä Saksassa 1800 ja 1900-lukujen vaihteessa. Helsinki: Books on Demand.

Koivunen, Leila. 2008. Visualizing Africa in Nineteenth-Century British Travel Accounts. New York: Routledge.

Kuokkanen, Rauna. 2017. Syntymäpäivälahja Suomelle. Politiikasta–verkkolehti, October 12. https://politiikasta.fi/syntymapaivalahja-suomelle/.

———. 2020. Pohjoismainen Asuttajakolonialismi ja vuoden 2017 Tenosopimus. Historiallinen Aikakauskirja 118: 4.

Lähteenmäki, Maria. 2017. Jälkiä lumessa: arktisen Suomen pitkä historia. Helsinki: Valtioneuvoston kanslia.

Lahti, Janne. 2010. Journey to the 'Outside': The U.S. Army on the Road to the Southwest. New Mexico Historical Review 85 (4).

———. 2012. Cultural Construction of Empire: The US Army in Arizona and New Mexico. Lincoln: University of Nebraska Press.

———. 2017. What is Settler Colonialism and What it has to do with the American West? Journal of the West 56 (4).

Lahti, Janne, and Rebecca Weaver-Hightower, eds. 2020. Cinematic Settlers: The Settler Colonial World in Film. New York: Routledge.

Lampén, Ernst. 1921. Jäämeren hengessä. Jyväskylä: Gummerus.

Launis, Armas. 1922. Kaipaukseni maa, Lapinkävijän matkamuistoja. Jyväskylä: Gummerus.

Lehtola, Veli-Pekka. 1997. Rajamaan identiteetti: Lappilaisuuden rakentuminen 1920- ja 1930-luvun kirjallisuudessa. Helsinki: SKS.

———. 2009. Lappalaiskaravaanit harhateillä, kulttuurilähettiläät kiertueella? Saamelaiset Euroopan näyttämöillä ja eläintarhoissa. Faravid 33.

———. 2012. Saamelaiset suomalaiset: kohtaamisia 1896–1953. Helsinki: Suomalaisen Kirjallisuuden Seura.

———. 2015. Sámi Histories, Colonialism, and Finland. Arctic Anthropology 52 (2).

Littlefield, Alice, and Martha C. Knack. 1996. Native Americans and Wage Labor: Ethnohistorical Perspectives. Norman: University of Oklahoma Press.

Magga, Anne-Maria. 2018. Ounastunturin Terrori ja Uudisasutus Enontekiöllä: Saamelainen Poronhoito Suomalaisen Asuttajakolonialismin Aikakaudella. Politiikka 60 (3).

Manninen, Ohto. 1980. Suur-Suomen ääriviivat. Helsinki: Kirjayhtymä.

Metsola, Mirja, and Jukka Relas. 2017. Sakari Pälsi-elämä ja työt. Helsinki: Into.

Mills, Sara. 1991. Discourses of Difference: An Analysis of Women's Travel Writing and Colonialism. New York: Routledge.

Näre, Sari, and Jenni Kirves, eds. 2014. Luvattu maa: Suur-Suomen unelma ja unohdus. Helsinki: Johnny Kniga.

Nyyssönen, Jukka. 2013. "Sami Counter-Narratives of Colonial Finland: Articulation, Reception, and the Boundaries of the Politically Possible." Acta Borealia 30 (1).

Olin, Matti. 1921. Petsamon muistoja, sekä kuvia niiltä mailta. Helsinki: Otava.

Onnela, Samuli, and Jouko Vahtola, eds. 1999. Turjanmeren maa: Petsamon historia 1920–1944. Rovaniemi: Petsamo-seura.

Paasilinna, Erno. 1984. Kaukana maailmasta: Historiaa ja muistoja Petsamosta. Helsinki: Otava.

Pälsi, Sakari. 1919. Pohjankävijän päiväkirjasta: matkakuvauksia Beringiltä, Anadyriltä ja Kamtshatkasta. Helsinki: Otava.

———. 1927. Suuri, kaunis ja ruma maa: kuvia ja kuvauksia Kanadan-matkalta. Helsinki: Otava.

———. 1931. Petsamoon kuin ulkomaille. Helsinki: Otava.

Petsamo 1920–1944: Suomi Jäämeren rannalla. 2018. Espoo: The Regional Museum of Lapland.

Pratt, Mary Louise. 2007. Imperial Eyes: Travel Writing and Transculturation. 2nd ed. New York: Routledge.

Reimann-Dawe, Tracey. 2016. Time and the Other in Nineteenth-Century German Travel Writing on Africa. Transfers 6 (3).

Roselius, Aapo, and Oula Silvennoinen. 2019. Villi itä: Suomen Heimosodat ja Itä-Euroopan murros, 1918–1921. Helsinki: Tammi.

Stanley, Henry. 1885. Kongo, uusi vapaavaltio mustien maanosassa. Porvoo: WSOY.

Suomen Tilastollinen Vuosikirja (Statistical Yearbook of Finland), 1940, 1941. Helsinki: Valtioneuvoston kirjapaino.

Thode-Aroa, Hilke. 1989. Für fünfzig Pfennig un die Welt: Die Hagenbeckschen Völkerschauen. Frankfurt: Campus.

Uchida, Jun. 2014. Brokers of Empire: Japanese Settler Colonialism in Korea, 1876–1945. Cambridge, MA: Harvard University Press.

Veracini, Lorenzo. 2010. Settler Colonialism: A Theoretical Overview. New York: Palgrave.

Wolfe, Patrick. 2006. Settler Colonialism and the Elimination of the Native. Journal of Genocide Research 8 (4).

Wrobel, David. 2013. Global West, American Frontier: Travel, Empire, and Exceptionalism from Manifest Destiny to the Great Depression. Albuquerque: University of New Mexico Press.

Youngs, Tim. 1994. Travellers in Africa: British Travelogues, 1850–1900. Manchester: Manchester University Press.

Zu Lu, Sidney. 2019. The Making of Japanese Settler Colonialism: Malthusianism and the Trans-Pacific Migration, 1868–1961. Cambridge: Cambridge University Press.
Copyright information
© 2021 The Author(s), under exclusive license to Springer Nature Switzerland AG
About this chapter
Cite this chapter
Lahti, J. (2021). Settler Colonial Eyes: Finnish Travel Writers and the Colonization of Petsamo. In: Merivirta, R., Koivunen, L., Särkkä, T. (eds) Finnish Colonial Encounters. Cambridge Imperial and Post-Colonial Studies. Palgrave Macmillan, Cham. https://doi.org/10.1007/978-3-030-80610-1_4
DOI: https://doi.org/10.1007/978-3-030-80610-1_4

Published:

Publisher Name: Palgrave Macmillan, Cham

Print ISBN: 978-3-030-80609-5

Online ISBN: 978-3-030-80610-1

eBook Packages: HistoryHistory (R0)