Abstract

In this paper we discuss our work and research related to music, humans and plants. We attempt to put our endeavours in a large historical and technological perspective as well as sharing our own creative journey motivated by an interest in connecting with plants through music making. We deliberately use the term "musicking" to create a context where our work can be meaningfully understood, and we present case studies—elicitors—to discuss and communicate our activities and creative processes.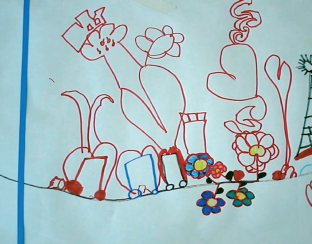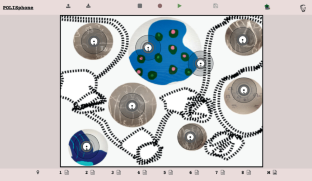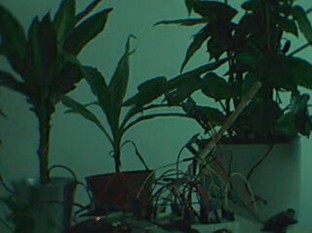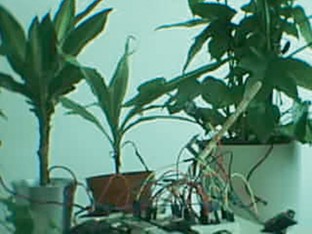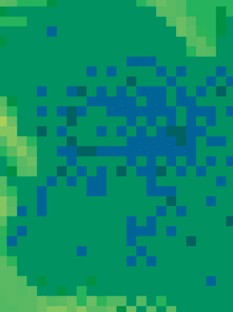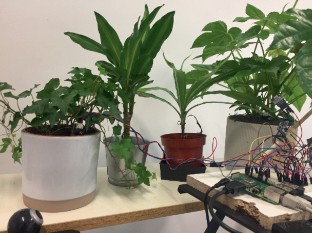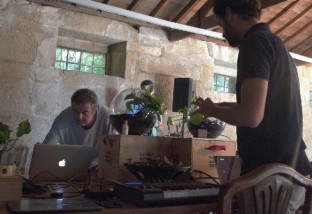 Notes
1.

See, for example, the images shared during pandemic of clean canals in Venice, blue sky in Beijing, contaminating the imagination of people all over the world with the idea that nature "breathed" and sent a warning to humanity. We know, however, that publications of this kind can be fake news.

2.

As a mere example, it should be noticed that David Attenborough´s latest documentaries are available on popular platforms such as Netflix.

3.

Although not directly related to our work but related to the discussion about Art and Science, the famous lecture by C. P. Snow, "The Two Cultures", in 1959, addresses in an interesting manner Art's and Science split and its consequences.

4.

The documentary Music with plants, plants with Music (Tavares & Lopes, 2017) reports the musical and educational work developed by the first author during one school year in public schools, music schools, kindergarten and nursing homes. Some people living alone at those nursing homes confessed that they talk to plants as if the plants were their friends and companions. Retrieved January 28, 2021, from https://www.youtube.com/watch?v=gTKUcmsG_7c&t=3s.

5.

The biophilia theory, suggested by Edward Wilson, asserts the existence of "a fundamental, genetically based human need and propensity to affiliate with life and lifelike processes" (Kahn, 1997, p. 1).

6.

Cleve Baxter, using a lie-detector machine connected to a plant, stated that a plant had reacted to his thoughts. His experiment and claims gave rise to many discussions.

7.

8.

9.

10.

11.

12.

The Kaluli is a tribe living in the rain forest at Papua New Guinea.

13.

14.

In the essay The Art of Human to Plant Interaction, from 2015, Sommerer, Mignonneau and Weil cover the main aspects of this trend and their technological approaches.

15.

16.

17.

18.

Sonification refers to using non-speech audio to convey information related to specific data.

19.

To get an overview of sensors used with plant, please check (Lopes & Rodrigues, 2020).

20.

21.

22.

23.

24.

25.

Here resonates the idea of cybernetics and telematics cultivated by artists like Roy Ascott.

26.

For more detail, please see the chapter "The Music Instinct" in Daniel Levitin's book This is your Brain on Music (2007).

27.

For more detail, please see the article "The artification hypothesis and its relevance to cognitive science, evolutionary aesthetics, and neuroaesthetics" (2009).

28.

Wallace Sabine stated that the music developed in the open space (e.g. savanna) was mainly rhythmical due to the lack of reverberation. On the other hand, the music that flourished in closed spaces is imminently more melodic and harmonic due to the influence of reverberation (Prior, 2007).

29.

30.

For a detailed description about this phase, see (Lopes & Rodrigues, 2020).

31.

By "prepared speaker", we mean speakers that have their cone filled with various sound objects (e.g. bells, coins, leaves, paper). The cone, when excited with electricity, moves which makes the sound objects in its cone shock, producing a myriad of sounds.

32.

It is beyond the scope of this paper to describe the practices and theories that encompass the musical interpretation of graphic and / or animated scores. A good source of contemporary practices can be found at https://animatednotation.com. Retrieved January 11, 2021.

33.

34.

35.

36.

At the moment, due to the covid 19 pandemic, the page that hosted "The Seed" is disabled. For the purposes of "example", you can see the version that was online during March 2019: https://filipelopes.net/plantorumori. Retrieved January 11, 2021.

37.

38.

39.

40.
References
Balas, B., & Momsen, J. L. (2014). Attention "blinks" differently for plants and animals. CBE—Life Sciences Education 13(3), 437–443

Callicott, C. (2013). Interspecies communication in the Western Amazon: Music as a form of conversation between plants and people. European Journal of Ecopsychology, 4(1), 32–43.

Calvo, P., Gagliano, M., Souza, G. M., & Trewavas, A. (2020). Plants are intelligent, here's how. Annals of Botany, 125(1), 11–28.

Cate, C. (2013). Acoustic communication in plants: Do the woods really sing? Behavioral Ecology, 24(4), 799–800.

Chivukula, V., & Ramaswamy, S. (2014). Effect of different types of music on Rosa chinensis plants. International Journal of Environmental Science and Development, 5(5), 431.

Chowdhury, A. R., & Gupta, A. (2015). Effect of music on plants–an overview. International Journal of Integrative Sciences, Innovation and Technology, 4(6), 30–34.

Creath, K., & Schwartz, G. E. (2004). Measuring effects of music, noise, and healing energy using a seed germination bioassay. The Journal of Alternative and Complementary Medicine, 10(1), 113–122.

Feld, S. (2012). Sound and sentiment: Birds, weeping, poetics, and song in kaluli expression. (3rd ed.). Duke University.

Gagliano, M. (2013). Green symphonies: A call for studies on acoustic communication in plants. Behavioral Ecology, 24(4), 789–796.

Gagliano, M. (2015). In a green frame of mind: Perspectives on the behavioural ecology and cognitive nature of plants. AoB Plants, 7.

Gagliano, M., Grimonprez, M., Depczynski, M., & Renton, M. (2017). Tuned in: Plant roots use sound to locate water. Oecologia, 184(1), 151–160.

Gagliano, M., Mancuso, S., & Robert, D. (2012). Towards understanding plant bioacoustics. Trends in Plant Science, 17(6), 323–325.

Gagliano, M., Renton, M., Duvdevani, N., Timmins, M., & Mancuso, S. (2012). Out of sight but not out of mind: Alternative means of communication in plants. PLoS One, 7(5), e37382.

Gorzelak, M. A., Asay, A. K., Pickles, B. J., & Simard, S. W. (2015). Inter-plant communication through mycorrhizal networks mediates complex adaptive behaviour in plant communities. AoB Plants, 7.

Jacobson, S. K., & Monroe, M. C. (2007). Promoting conservation through the arts: Outreach for hearts and minds. Conservation Biology, 21(1), 7–10.

Khait, I., Obolski, U., Yovel, Y., & Hadany, L. (2019, August). Sound perception in plants. In: Seminars in cell & developmental biology (Vol. 92, pp. 134–138). Academic Press.

Lêdo, R., Penha, R., Lopes, F. (2019). Music with plants: Cultivating bonds between grade-schoolers and nature through sound design. Consciosness reframed—Sentient States: Bio-mind and the Techno Culture (pp. 68–69).

Lopes, F., & Guedes, C. (2020). Composing music with a space. Perspectives of New Music, 58(1), 5–22. https://doi.org/10.7757/persnewmusi.58.1.0005

Lopes, F., Ferreira, R. (2017). Cant(a)eiro: A program for music creation in schools. X International Research in Music Education Conference, (pp. 66–67) Bath-Spa University (UK).

Lopes, F., Rodrigues, P. (2014). POLISphone, creating and performing with a flexible soundmap. In Proceedings da International Computer Music Conference & Sound and Music Computer Conference, (pp. 1719–1724). Athens, Greece.

Lopes, F., Rodrigues, P. M. (2020). Plantorumori—First report. Proceedings international conference on live interfaces, (pp. 49–55).

Lopes, F., Rodrigues, P. M., Rodrigues, H. (2016). Paisagem sonora: Pensamentos POLISphónicos. In: H. Rodrigues, P. Rodrigues, & P. M. Rodrigues (Eds.) Ecos de opus tutti (pp. 145–171). Fundação Calouste Gulbenkian.

Mancuso, S., & Viola, A. (2016). Verde brilhante—A sensibilidade e a inteligência das plantas (1st ed.). (I. Canhoto, Trans.) Gradiva.

Mishra, R. C., Ghosh, R., & Bae, H. (2016). Plant acoustics: In the search of a sound mechanism for sound signaling in plants. Journal of Experimental Botany, 67(15), 4483–4494.

Popescu, Ș., & Mocanu, R. (2013). The effect of music produced by winds instruments on cultivated plants. Lucrări Științifice, Universitatea de Stiinte Agricole Și Medicină Veterinară" Ion Ionescu de la Brad" Iași, Seria Agronomie, 56(1), 127–129.

Prior, D. (2007). A space for sound. In: C. Ripley, M. Polo & A. Wrigglesworth (Eds.) In the Place of Sound (pp. 125–133). Cambridge Scholars Publishing.

Rachieru, M. A., Iacob, I., Cristea, M., & Ortan, A. (2017). Studies regarding the influence of music on the wheat plants growth. Journal of Young Scientist, 5, 73–76.

Rothenberg, D. (2005). Why birds sing. Basic Books.

Ruggles, L. (2017, December 12). The minds of plants: From the memories of flowers to the sociability of trees, the cognitive capacities of our vegetal cousins are all around us. Aeon. Retrieved September 25, 2020, from Aeon: https://aeon.co/essays/beyond-the-animal-brain-plants-have-cognitive-capacities-too

Ryan, R. (2013). "Not really a musical instrument?" locating the gumleaf as acoustic actant and environmental Icon. Societies, 3(2), 224–242.

Schafer, M. (1977). The soundscape: Our sonic environment and the tuning of the world. Destiny Book.

Sharma, D., & Dr. Urvi, G., Fernandes, A., Mankad, A., Hitesh, S. (2015). The effect of music ob physico-chemical parameters of selected plants. The International Journal of Plant, Animal and Environmental Sciences, 5, 282–287.

Small, C. (1998). Musicking: The meanings of performing and listening. Wesleyan University Press.

Tompkins, P., & Bird, C. (1974). The secret life of plants. Penguin books.
Acknowledgements

This research was funded by the project "Experimentation in music in Portuguese culture: History, contexts and practices in the 20th and 21st centuries", co-financed by the European Union, through the Operational Programme Competitiveness and Internationalization, in its ERDF component, and by national funds, through the Portuguese Foundation for Science and Technology. The authors would also like to thank CIPEM/INET-md, ESMAD/P.Porto, University of Aveiro and Companhia de Música Teatral.
Copyright information

© 2021 The Author(s), under exclusive license to Springer Nature Switzerland AG
About this chapter
Cite this chapter
Lopes, F., Rodrigues, P.M. (2021). Musicking with Plants. In: Correia Castilho, L., Dias, R., Pinho, J.F. (eds) Perspectives on Music, Sound and Musicology. Current Research in Systematic Musicology, vol 10. Springer, Cham. https://doi.org/10.1007/978-3-030-78451-5_7
DOI: https://doi.org/10.1007/978-3-030-78451-5_7

Published:

Publisher Name: Springer, Cham

Print ISBN: 978-3-030-78450-8

Online ISBN: 978-3-030-78451-5