Abstract

In recent years, machine learning methods have been rapidly implemented in the medical domain. However, current state-of-the-art methods usually produce opaque, black-box models. To address the lack of model transparency, substantial attention has been given to develop interpretable machine learning methods. In the medical domain, counterfactuals can provide example-based explanations for predictions, and show practitioners the modifications required to change a prediction from an undesired to a desired state. In this paper, we propose a counterfactual explanation solution for predicting the survival of cardiovascular ICU patients, by representing their electronic health record as a sequence of medical events, and generating counterfactuals by adopting and employing a text style-transfer technique. Experimental results on the MIMIC-III dataset strongly suggest that text style-transfer methods can be effectively adapted for the problem of counterfactual explanations in healthcare applications and can achieve competitive performance in terms of counterfactual validity, BLEU-4 and local outlier metrics.
Keywords
Counterfactual explanations

Survival prediction

Explainable models

Deep learning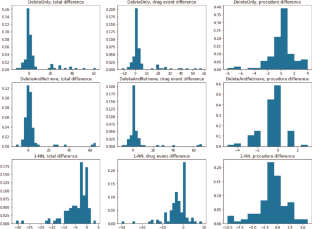 References
Ahmad, F.S., et al.: A hybrid machine learning framework to predict mortality in paralytic ileus patients using electronic health records (EHRs). J. Ambient Intell. Hum. Comput. 30, 1 (2020)

Bagattini, F., Karlsson, I., Rebane, J., Papapetrou, P.: A classification framework for exploiting sparse multi-variate temporal features with application to adverse drug event detection in medical records. BMC Med. Inform. Decis. Mak. 19(1), 7:1–7:20 (2019)

Breunig, M.M., Kriegel, H.P., Ng, R.T., Sander, J.: LOF: identifying density-based local outliers. In: Proceedings of SIGMOD international conference on Management of data, pp. 93–104. New York (2000)

Caicedo-Torres, W., Gutierrez, J.: ISeeU: visually interpretable deep learning for mortality prediction inside the ICU. Biomed. Inform. 98, 103269 (2019)

Cao, Y., Shui, R., Pan, L., Kan, M.Y., Liu, Z., Chua, T.S.: Expertise style transfer: a new task towards better communication between experts and laymen. In: ACL, pp. 1061–1071 (2020)

Esteban, C., Schmidt, D., Krompaß, D., Tresp, V.: Predicting sequences of clinical events by using a personalized temporal latent embedding model. In: International Conference on Healthcare Informatics, pp. 130–139 (2015)

Hsieh, Y.Z., Su, M.C., Wang, C.H., Wang, P.C.: Prediction of survival of ICU patients using computational intelligence. Comput. Biol. Med. 47, 13–19 (2014)

Huang, J., Osorio, C., Sy, L.W.: An empirical evaluation of deep learning for ICD-9 code assignment using MIMIC-III clinical notes. Comput. Meth. Prog. Biomed. 177, 141-153 (2019)

Johnson, A.E.W.: MIMIC-III, a freely accessible critical care database. Sci. Data 3(1), 160035 (2016)

Lee, J.W.: Fluid and Electrolyte Disturbances in Critically Ill Patients. Electrolyte Blood Press (2010)

Kaji, D.A.: An attention based deep learning model of clinical events in the intensive care unit. PLOS ONE 14(2), e0211057 (2019)

Karlsson, I., Rebane, J., Papapetrou, P., Gionis, A.: Explainable time series tweaking via irreversible and reversible temporal transformations. In: 2018 IEEE International Conference on Data Mining (ICDM), pp. 207–216 (2018)

Li, J., Jia, R., He, H., Liang, P.: Delete, retrieve, generate: a simple approach to sentiment and style transfer. In: NAACL-HLT (2018)

Molnar, C.: Interpretable Machine Learning - A Guide for Making Black Box Models Explainable (2019)

Papernot, N., McDaniel, P., Goodfellow, I., Jha, S., Celik, Z.B., Swami, A.: Practical Black-Box Attacks against Machine Learning (2017). arXiv:1602.02697

Papineni, K., Roukos, S., Ward, T., Zhu, W.J.: BLEU: a method for automatic evaluation of machine translation. In: Proceedings of ACL, pp. 311–318. Philadelphia, Pennsylvania, USA (2002)

Pryzant, R., Richard, D.M., Dass, N., Kurohashi, S., Jurafsky, D., Yang, D.: Automatically neutralizing subjective bias in text. In: Association for the Advancement of Artificial Intelligence (AAAI) (2020)

Rebane, J., Samsten, I., Papapetrou, P.: Exploiting complex medical data with interpretable deep learning for adverse drug event prediction. Artif. Intell. Med. 109, 101942 (2020)

Sudhakar, A., Upadhyay, B., Maheswaran, A.: "Transforming" delete, retrieve, generate approach for controlled text style transfer. In: Proceedings of EMNLP-IJCNLP, pp. 3269–3279. Hong Kong, China (2019)

Tonekaboni, S., Joshi, S., McCradden, M.D., Goldenberg, A.: What clinicians want: contextualizing explainable machine learning for clinical end use. In: Machine Learning for Healthcare Conference, pp. 359–380 (2019)

Van Looveren, A., Klaise, J.: Interpretable Counterfactual Explanations Guided by Prototypes (2020). arXiv:1907.02584

Verma, S., Dickerson, J., Hines, K.: Counterfactual Explanations for Machine Learning: A Review (2020). arXiv:2010.10596

Wachter, S., Mittelstadt, B., Russell, C.: Counterfactual Explanations Without Opening the Black Box: Automated Decisions and the GDPR. Technical report, Social Science Research Network (2017)
Acknowledgments

This work was supported in part the EXTREMUM collaborative project of the Digital Futures framework.
Copyright information

© 2021 Springer Nature Switzerland AG
About this paper
Cite this paper
Wang, Z., Samsten, I., Papapetrou, P. (2021). Counterfactual Explanations for Survival Prediction of Cardiovascular ICU Patients. In: Tucker, A., Henriques Abreu, P., Cardoso, J., Pereira Rodrigues, P., Riaño, D. (eds) Artificial Intelligence in Medicine. AIME 2021. Lecture Notes in Computer Science(), vol 12721. Springer, Cham. https://doi.org/10.1007/978-3-030-77211-6_38
DOI: https://doi.org/10.1007/978-3-030-77211-6_38

Published:

Publisher Name: Springer, Cham

Print ISBN: 978-3-030-77210-9

Online ISBN: 978-3-030-77211-6

eBook Packages: Computer ScienceComputer Science (R0)