Abstract

Populists in Hungary had to manage the crisis from government position. Orbán has shown strong leadership during the crisis and dominated the political context of the issue. However, the usual elements of the 'populist myth' characterizing Orbán's and Fidesz's ordinary communication were adopted to interpret and frame the COVID-19 crisis. Within this narrative, the leader and its people together fight for 'the Hungarians' national interests and freedom against the interconnected international and national enemies who seriously threat these interests and freedom for their own political and economic benefits. The pro-government political and media actors' communication were characterized by strong people-centrism, criticism towards the EU and the international 'liberal mainstream' including NGOs and media, and polarizing narratives that presented opposition actors as serving foreign political interests. As a reversed form of politicization, any criticism coming from social or political actors was immediately labelled as 'political'.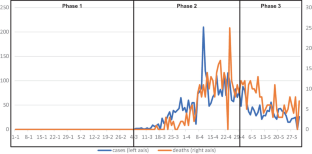 Notes
1.

E.g. Standard Eurobarometer 92, November 2019, Hungarian country report.

2.

Radio Kossuth, 04/17/2020.

3.

4.

Rádió Kossuth, 02/28/2020.
References
Bartha, A., Boda, Z., & Szikra, D. (2020). When Populist Leaders Govern: Conceptualizing Populism in Policy Making. Politics and Governance, 8(3), 71–81.

Batory, A., & Svensson, S. (2019). The Use and Abuse of Participatory Governance by Populist Governments. Policy & Politics, 47(2), 227–244.

Casullo, M. E. (2020). Populism and Myth (25–38). In E. Eklundh, & A. Knott (Eds.), The Populist Manifesto. London: Rowman & Littlefield.

Dornbusch, R., & Edwards, S. (1990). Macroeconomic Populism. Journal of Development Economics, 32(2), 247–277.

Körösényi, A., Illés, G., & Gyulai, A. (2020). The Orbán Regime: Plebiscitary Leader Democracy in the Making. London: Routledge.

Merkovity, N., Bene, M., & Farkas, X. (2020). Hungary. In D. Lilleker, I. Coman, M. Gregor, & E. Novelli (Eds.), Political Communication and Covid-19: Governance and Rhetoric in Times of Crisis. London: Routledge (in press).

Polyák, G. (2019). Media in Hungary: Three Pillars of an Illiberal Democracy (279–303). In E. Połońska & C. Beckett (Eds.), Public Service Broadcasting and Media Systems in Troubled European Democracies. Cham: Palgrave Macmillan.
Copyright information

© 2021 The Author(s), under exclusive license to Springer Nature Switzerland AG
About this chapter
Cite this chapter
Bene, M., Boda, Z. (2021). Hungary: Crisis as Usual—Populist Governance and the Pandemic. In: Bobba, G., Hubé, N. (eds) Populism and the Politicization of the COVID-19 Crisis in Europe. Palgrave Macmillan, Cham. https://doi.org/10.1007/978-3-030-66011-6_7
DOI: https://doi.org/10.1007/978-3-030-66011-6_7

Published:

Publisher Name: Palgrave Macmillan, Cham

Print ISBN: 978-3-030-66010-9

Online ISBN: 978-3-030-66011-6