Abstract
The translation of the oral traditions found on African soil is not an act which should be taken lightly. As manifestations and re-presentations of rich textscapes, the translator cannot be at ease when working with-in such traditions. Against the backdrop of the colonial practice of translation and its telos of archiving, artefacting and creating the African-as-Other, I investigate strategies to limit the inevitable violence that translation always enacts. Challenging the dominant approach to translation on the continent, namely that of "thick translation" theorised by Kwame Appiah, I present a form of translation which tries to em-body, rather than simply tongue the spoken. This approach, omdigting, I illustrate by applying it to various oral texts from across Africa—texts which exemplify the diverse, but also similar, nature of the word-body which is found on this continent.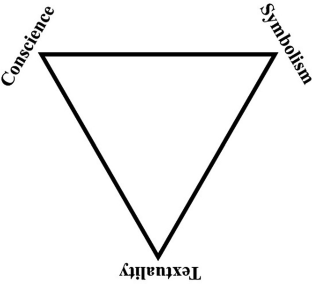 References
Akínyẹmí, A. 2006. Translation across Cultures: The Challenges of Rendering an African Oral Poetry in English. Translation Review. 71 (1): 19–30.

Appiah, K.A. 1993. Thick Translation. Callaloo. 16 (4): 808–819.

Appiah, K.A. 1997. The Art of Africa. The New York Review of Books. Vol. 45.

Benjamin, W. 2012. The Translator's Task, trans. S. Rendall. In The Translation Studies Reader. 3rd ed. ed. L. Venuti, 75–83. London and New York: Routledge.

Bhabha, H. 1994. The Location of Culture. London and New York: Routledge.

Bleek, D.F. 1956. A Bushman Dictionary. New Haven: American Oriental Society.

Bourdieu, P. 1996. The Rules of Art: Genesis and Structure of the Literary Field, trans. S. Emanuel. Stanford, CA: Stanford University Press.

Clark, A.F. 1992. The Challenges of Cross-Cultural Oral History: Collecting and Presenting Pulaar Traditions on Slavery from Bundu, Senegambia (West Africa). The Oral History Review 20 (1): 1–21.

De Prada-Samper, J.M. 2016. The Man Who Cursed the Wind / Die man wat die wind vervloek het. Cape Town: African Sun Press.

Derrida, J. 1981. Positions, trans. A. Bass. Chicago: University of Chicago Press.

Derrida, J. 2012. What Is a 'Relevant' Translation? trans. L. Venuti. In The Translation Studies Reader, 3rd ed. ed. L. Venuti, 365–388. London and New York: Routledge.

Falola, T. 2017. Ritual Archives. In The Palgrave Handbook of African Philosophy, ed. A. Afolayan and T. Falola, 703–728. New York: Palgrave Macmillan.

Finnegan, R. 1970. Oral Literature in Africa. Nairobi: Oxford University Press.

Giles-Vernick, T. 2000. Doli: Translating an African Environmental History of Loss in the Sangha River Basin of Equatorial Africa. The Journal of African History 41 (3): 373–394.

Hussein, J.W. 2005. The Functions of African Oral Arts: the Arsi-Oromo Oral Arts in Focus. African Study Monograph 26 (1): 15–58.

Izibili, M.A. 2017. The Nature of African Aesthetics. In Themes, Issues and Problems in African Philosophy, ed. I.E. Ukpokolo, 205–216. New York: Palgrave Macmillan.

Jakobson, R. 2012. On Linguistic Aspects of Translation. In The Translation Studies Reader, 3rd ed. ed. L. Venuti, 126–131. London and New York: Routledge.

Krog, A. 2004. The Stars Say 'Tsau': /Xam poetry of Diä!kwain, Kweiten-ta-//ken, /A!kúnta,/Han ≠ kass'o and //Kabbo selected and adapted by Antjie Krog. Cape Town: Kwela Books.

Mphande, L. 1992. Ideophones and African Verse. Research in African Literatures 23 (1): 117–129.

Niranjana, T. 1991. Siting Translation: History, Post-Structuralism, and the Colonial Context. Berkeley, LA and Oxford: University of California Press.

Nunziata, D. 2017. The Scramble for African Orature: The Transcription, Compilation, and Marketing of African Oral Narratives in the Oxford Library of African Literature, 1964 to 1979. Journal of Postcolonial Writing 53 (4): 469–481.

Nzabatsinda, A. 1997. The Aesthetics of Transcribing Orality in the Works of Alexis Kagame, Writer of Rwanda. Research in African Literatures 28 (1): 98–111.

Okpewho, I. 1996. How Not to Treat African Folkore. Research in African Literatures 27 (3): 119–127.

Onyewuenyi, I.C. 1995. Traditional African Aesthetics: A Philosophical Perspective. In African Philosophy: Selected Readings, ed. A.G. Mosley, 421–427. Upper Saddle River, NJ: Prentice Hall.

Osundare, N. 2000. Yoruba Thoughts, English Words: A Poet's Journey Through the Tunnel of Two Tongues. In Kiss and Quarrel: Yoruba/English Strategies of Mediation, ed. S. Brown, 15–31. Birmingham: Birmingham University.

Sithebe, Z. 1997. The Dynamics of Oral and Written Transmission Processes in SiSwati Oral Poetry. Research in African Literatures 28 (1): 35–48.

Spivak, G. 1993. Outside in the Teaching Machine. London and New York: Routledge.

Spivak, G. 1999. A Critique of Postcolonial Reason: Toward a History of the Vanishing Present. Cambridge, MA: Harvard University Press.

Spivak, M. 1990. The Joy of TeX: A Gourmet Guide to Typesetting with the AMS-TeX Macro Package. House and Place of Publication unknown.

Staphorst, L. 2017. Translation of San Orality into African Poetry. Paper presented at the Pre-Colonial Catalytic Conference, Nelson Mandela Metropolitan University, 15–17 March, Port Elizabeth.

Teilanyo, D.I. 2001. Translating African Ideophones. Perspectives 9 (3): 215–231.

Venuti, L. 1995. The Translator's Invisibility: A History of Translation. New York: Routledge.

Venuti, L. 2013. Translation Changes Everything: Theory and Practice. London and New York: Routledge.

Vermeer, H.J. 2012. Skopos and Commission in Translation Theory, trans. A. Chesterman. In The Translation Studies Reader, 3rd ed. ed. L. Venuti, 191–202. London and New York: Routledge.

Wingo, A.H. 2006. The Many-Layered Aesthetics of African African Art. In A Companion to African Philosophy, Paperback edition. ed. K. Wiredu, 425–432. Malden, Oxford and Victoria: Blackwell Publishing.

Zabus, C. 2007. The African Palimpsest: Indigenization of Language in the West African Europhone Novel, 2nd ed. Amsterdam and New York: Rodopi.
About this chapter
Cite this chapter
Staphorst, L. (2021). To Tongue the Body | To Body the Tongue: Problematizing the Translation of Oral Traditions. In: Akinyemi, A., Falola, T. (eds) The Palgrave Handbook of African Oral Traditions and Folklore. Palgrave Macmillan, Cham. https://doi.org/10.1007/978-3-030-55517-7_28
DOI: https://doi.org/10.1007/978-3-030-55517-7_28

Published:

Publisher Name: Palgrave Macmillan, Cham

Print ISBN: 978-3-030-55516-0

Online ISBN: 978-3-030-55517-7