Abstract

Function-as-a-Service is a novel type of cloud service used for creating distributed applications and utilizing computing resources. Application developer supplies source code of cloud functions, which are small applications or application components, while the service provider is responsible for provisioning the infrastructure, scaling and exposing a REST style API. This environment seems to be adequate for running scientific workflows, which in recent years, have become an established paradigm for implementing and preserving complex scientific processes. In this paper, we present work done on adaptation of a scheduling algorithm to FaaS infrastructure. The result of this work is a static heuristic capable of planning workflow execution based on defined function pricing, deadline and budget. The SDBCS algorithm is designed to determine the quality of assignment of particular task to specific function configuration. Each task is analyzed for execution time and cost characteristics, while keeping track of parameters of complete workflow execution. The algorithm is validated through means of experiment with a set of synthetic workflows and a real life infrastructure case study performed on AWS Lambda. The results confirm the utility of the algorithm and lead us to propose areas of further study, which include more detailed analysis of infrastructure features affecting scheduling.
Keywords
Serverless

Cloud functions

Workflow scheduling

Infrastructure testing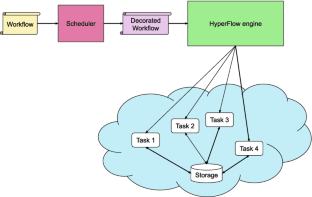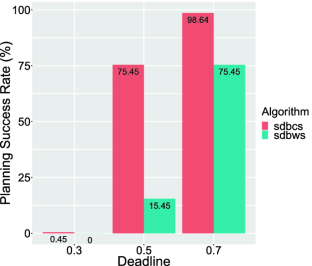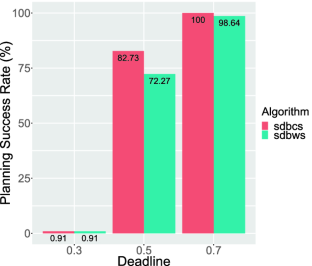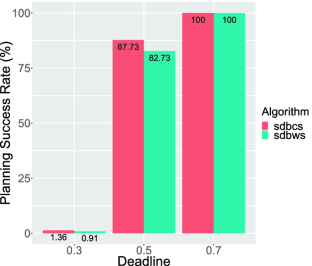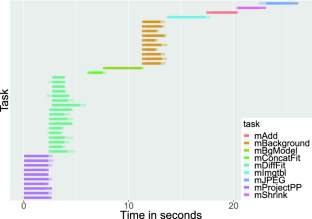 References
Arabnejad, H., Barbosa, J.G., Prodan, R.: Low-time complexity budget-deadline constrained workflow scheduling on heterogeneous resources. Future Gener. Comput. Syst. 55, 29–40 (2016)

Baldini, I., et al.: Serverless computing: current trends and open problems. In: Chaudhary, S., Somani, G., Buyya, R. (eds.) Research Advances in Cloud Computing, pp. 1–20. Springer, Singapore (2017). https://doi.org/10.1007/978-981-10-5026-8_1

Balis, B.: HyperFlow: a model of computation, programming approach and enactment engine for complex distributed workflows. Future Gener. Comput. Syst. 55, 147–162 (2016)

Bharathi, S., Chervenak, A., Deelman, E., Mehta, G., Su, M.H., Vahi, K.: Characterization of scientific workflows. In: 2008 Third Workshop on Workflows in Support of Large-Scale Science, pp. 1–10. IEEE (2008)

Deelman, E., Gannon, D., Shields, M., Taylor, I.: Workflows and e-science: an overview of workflow system features and capabilities. Future Gener. Comput. Syst. 25(5), 528–540 (2009)

Figiela, K., Gajek, A., Zima, A., Obrok, B., Malawski, M.: Performance evaluation of heterogeneous cloud functions. Concurr. Comput. Pract. Exp. (2017, accepted)

Jonas, E., Pu, Q., Venkataraman, S., Stoica, I., Recht, B.: Occupy the cloud: distributed computing for the 99%. In: Proceedings of the 2017 Symposium on Cloud Computing, pp. 445–451. ACM (2017)

Juve, G., Chervenak, A., Deelman, E., Bharathi, S., Mehta, G., Vahi, K.: Characterizing and profiling scientific workflows. Future Gener. Comput. Syst. 29(3), 682–692 (2013)

Kijak, J., Martyna, P., Pawlik, M., Balis, B., Malawski, M.: Challenges for scheduling scientific workflows on cloud functions. In: 2018 IEEE 11th International Conference on Cloud Computing (CLOUD), pp. 460–467. IEEE (2018)

Lee, H., Satyam, K., Fox, G.C.: Evaluation of production serverless computing environments. In: Proceedings of the 3rd International Workshop on Serverless Computing. ACM (in print)

Malawski, M.: Towards serverless execution of scientific workflows-hyperflow case study. In: WORKS SC, pp. 25–33 (2016)

Malawski, M., Gajek, A., Zima, A., Balis, B., Figiela, K.: Serverless execution of scientific workflows: experiments with HyperFlow, AWS Lambda and Google Cloud Functions. Future Gener. Comput. Syst. (2017). https://doi.org/10.1016/j.future.2017.10.029. http://linkinghub.elsevier.com/retrieve/pii/S0167739X1730047X

Pawlik, M., Figiela, K., Malawski, M.: Performance evaluation of parallel cloud functions. Poster Presented at ICPP 2018: International Conference on Parallel Processing, Eugene, Oregon, USA (2018)
Acknowledgements

This work was supported by the National Science Centre, Poland, grant 2016/21/B/ST6/01497.
Copyright information

© 2020 Springer Nature Switzerland AG
About this paper
Cite this paper
Pawlik, M., Banach, P., Malawski, M. (2020). Adaptation of Workflow Application Scheduling Algorithm to Serverless Infrastructure. In: , et al. Euro-Par 2019: Parallel Processing Workshops. Euro-Par 2019. Lecture Notes in Computer Science(), vol 11997. Springer, Cham. https://doi.org/10.1007/978-3-030-48340-1_27
DOI: https://doi.org/10.1007/978-3-030-48340-1_27

Published:

Publisher Name: Springer, Cham

Print ISBN: 978-3-030-48339-5

Online ISBN: 978-3-030-48340-1

eBook Packages: Computer ScienceComputer Science (R0)