Abstract

Urban planners, geographers and architects have long examined experiences of regeneration of neglected areas and abandoned assets. Nowadays, the European experiences are oriented towards a new metropolitan perspective that includes innovative approaches and strategies of socially innovative redevelopment. A relevant role is played by non-profit entities whose ambition is to create new socio-economic and cultural values, affecting the urban space. This paper aims to provide a valuable insight about the spatial dimension of social innovation through the analysis of a specific case of brownfield re-cycling. Through qualitative and quantitative methodologies, with exploratory surveys, interviews and demographic analysis, the research shows the experience of the reactivation of the Spinnerei cotton mill of Leipzig (Germany). The results illustrate how social enterprises become activators of the urban development process and links between local community and municipality. Furthermore, the research argues that these hybrid practices need to be oriented and classified, defining new approaches of urban planning in collaboration with social enterprises and creating an innovative network between the different stakeholders.
Keywords
Assets re-cycling

Socia innovation

Urban development process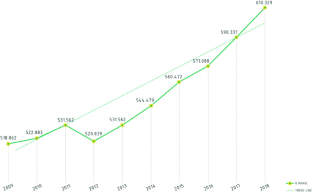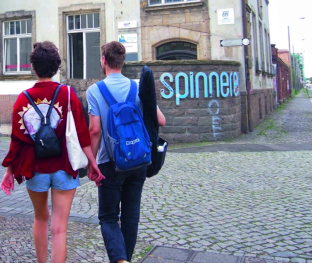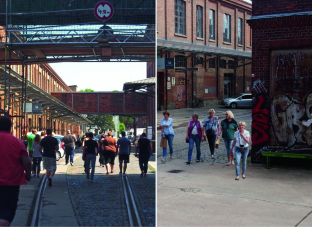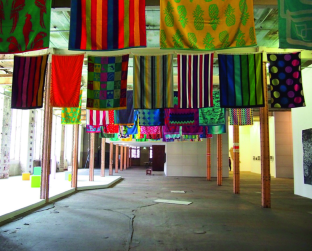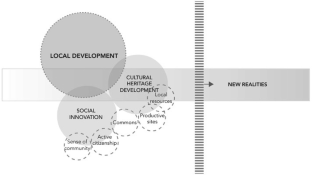 Notes
1.

M. A. A. Areces: former lecturer at the University of Oviedo (Spain), currently president of the INCUNA association (Industry, Culture, Nature) and TICCH Spain.
References
Areces, M.A.A.: Arqueología Industrial. El pasado por venir. Cicees, Gijón (2007)

Arena, G., Iaione, C.: L'Italia dei beni comuni. Carocci Editore, Roma (2012)

Bocchi, R.: Re-cycled paper. In: Marini, S., Santangelo, V. (eds.) Re-cycle. Op_Positions I, Aracne Editrice, Roma, pp. 13–21 (2014)

Bocchi, R., Marini, S.: Re-cycle Italy. Alla ricerca di nuovi cicli di vita per i territori dello scarto e dell'abbandono. Techne, n. 10, pp. 16–18 (2015)

Carta, M.: Innovation, circularity and local development. In: Carta, M., Lino, B., Ronsivalle, D. (eds.) Re_cyclical Urbanism. Visions, paradigms, projects for the circular metamorphosis, List, Trento, pp. 92–103 (2016)

Cottino P., Zeppetella P.: Creatività, spazi pubblici e riuso sociale degli spazi, Forme di sussidiarietà. In: Cittalia, Fondazione Anci ricerche (2009)

Garcia-Zamor, J.: The Role of Cultural Promotion As an Integral Component of Leipzig's Urban Development. Urban Studies, pp. 87–91 (2013)

Second Chance, Revitalisation through arts and culture. New developments for 5 european industrial complex, Central Europe Cooperating for Success (2013)

Mangialardo, A., Micelli, E.: Social capital and public policies for commons: bottom up processes in public real estate property valorization. Procedia Soc. Behav. Sci. 223, 175–180 (2016)

Mangialardo, A., Micelli, E.: The role of the social entrepreneur in bottom-up enhancement of Italian public real-estate properties. In: Mondini, G., Fattinnanzi, E., Oppio, A., Bottero, M., Stanghellini, S. (eds.) Integrated Evaluation of the Management of Contemporary Cities. Springer (2020)

Micelli, E.: Il recycle come opzione e come necessità. Le condizioni economiche del riuso tra stagnazione e ripresa. In: Marini, S., Santangelo, V. (eds.) Re-cycle. Op_Positions I, Aracne Editrice, Roma, pp. 142–151 (2014)

Natoli, C., Pironti, M., Pisano, P.: Eredità industriale, smart factory e attività culturali e creative. una proposta sostenibile fra tutela e rigenerazione. In: XXXVII Italian Conference Proceedings Scienze Regionali, pp. 1–21, Ancona (2016)

Scaffidi, F.: Il ri-ciclo socialmente innovativo del cotonificio Spinnerei di Lipsia come un'opportunità per definire nuovi scenari di sviluppo urbano. inFolio, pp. 58–62 (2019a)

Scaffidi, F.: Re-cycle Italy: un nuovo paradigma per la riattivazione delle aree depotenziate e in disuso. inFolio, pp. 38–42 (2019b)

Scaffidi, F.: Soft power in recycling spaces: Exploring spatial impacts of regeneration and youth entrepreneurship in Southern Italy. Local Economy, pp. 632–656 (2019c)

Schröder, J.: Open habitat. In: Schröder, J., Carta, M., Ferretti, M., et al. (eds.) Dynamics of Periphery, pp. 10–29. Jovis, Berlin (2018)

Schröder, J.: Towards an architecture of territories schröder. In: Carta, M., Ferretti, M., Lino, B. (eds.) Territories. Rural-Urban strategies, pp. 14–35, Jovis, Berlin (2017)

Tricarico, L.: Community action: value or instrument? an ethics and planning critical review. J. Archit. Urbanism 41(3), 221–233 (2017)

Tricarico, L., Pacchi, C.: Community entrepreneurship and co-production in urban development. Territorio 87, 69–77 (2018)

Population City Leipzig. http://www.population.city/germany/leipzig/. Accessed 06 Jan 2019
Acknowledgements

The author of this article acknowledges the support and information provided for the research by the Spinnerei cotton mill and Michael Arzt. The author would also like to thank the anonymous reviewers for their constructive feedback.

Declaration of Conflicting Interests

The author declares no potential conflicts of interest with respect to the research, authorship, and/or publication of this article.
Copyright information

© 2021 Springer Nature Switzerland AG
About this paper
Cite this paper
Scaffidi, F. (2021). Social Innovation in Productive Assets Redevelopment: Insights from the Urban Development Scene. In: Bevilacqua, C., Calabrò, F., Della Spina, L. (eds) New Metropolitan Perspectives. NMP 2020. Smart Innovation, Systems and Technologies, vol 178. Springer, Cham. https://doi.org/10.1007/978-3-030-48279-4_94
DOI: https://doi.org/10.1007/978-3-030-48279-4_94

Published:

Publisher Name: Springer, Cham

Print ISBN: 978-3-030-48278-7

Online ISBN: 978-3-030-48279-4