Abstract
An elaborate analysis of a campaign launched by Gucci in 2018 sheds light on a specific phenomenon for which the term "cultural hyperobject" is coined. Through the details, the reader grasps the nuances of the creative process, itself a state during which creatives may be able to capitalize on the various stages of analysis of the material culture around them. While for most designers this happens on an intuitive level, a methodical practice of the steps involved in the analysis can train anyone to a heightened sensitivity towards societal and cultural changes. It is this constant back and forth between exploring a specific question and then opening up the field for a more holistic approach to design that leads to novelty while also tapping into the undertones of human behaviors.
Keywords
Gucci

Hyperobjects

Tim Morton

Cultural intelligence

Fashion design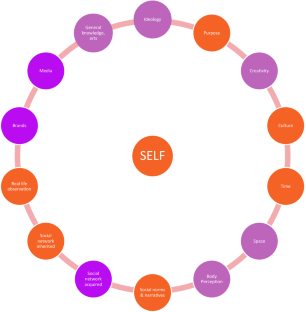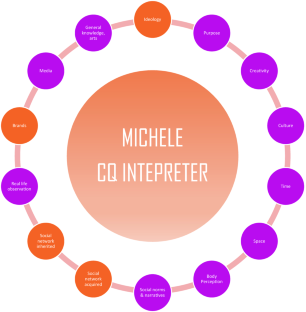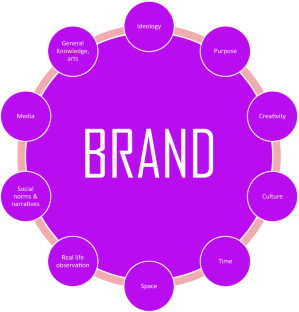 References
Alshenqeeti, Hamza. "Are Emojis Creating a New or Old Visual Language for New Generations? A Socio-Semiotic Study." Advances in Language and Literary Studies 7, no. 6 (2016): 56–69.

Bischoff, Anca Violeta, and Adina Palea. "A Communicational Analysis of the Evolution of Symbolic Language. Case Study: Emojis." PCTS Proceedings (Professional Communication & Translation Studies) 12 (June 2019): 59.

Craik, Laura. "I'm Still a Happy Child: Gucci's Alessandro Michele Explains His Midas Touch." The Telegraph, September 17, 2017. https://www.telegraph.co.uk/luxury/womens-style/still-happy-child-guccis-alessandro-michele-explains-midas-touch.

Espinoza, Joshua. "Stream Rihanna's 'Fenty Social Club' Virtual Party with Performances by Lil Uzi and Octavian." Complex.com, April 10, 2020. https://www.complex.com/music/2020/04/rihanna-fenty-social-club-virtual-party-livestream.

Fitzsimons, Gráinne M., Tanya L. Chartrand, and Gavan J. Fitzsimons. "Automatic Effects of Brand Exposure on Motivated Behavior: How Apple Makes You 'Think Different.'" Journal of Consumer Research 35, no. 1 (2008): 21–35. https://doi.org/10.1086/527269.

Gage, Joan. "Are Emoticons and Emojis Destroying Our Language?" Huffington Post, August 13, 2015.

Hossain, Mehdi Tanzeeb. "How Cognitive Style Influences the Mental Accounting System: Role of Analytic versus Holistic Thinking." Journal of Consumer Research 45, no. 3 (2018): 615–32. https://doi.org/10.1093/jcr/ucy020.

Li, Liman Man Wai, Takahiko Masuda, and Matthew J. Russell. "Culture and Decision-Making: Investigating Cultural Variations in the East Asian and North American Online Decision-Making Processes." Asian Journal of Social Psychology 18, no. 3 (2015): 183–91. https://doi.org/10.1111/ajsp.12099.

LVMH. "LVMH Announces the Fast Approaching Launch of a New Luxury Maison, Developed by Robyn Rihanna Fenty." LVMH.com, May 10, 2019. https://www.lvmh.com/news-documents/press-releases/lvmh-announces-the-fast-approaching-launch-of-a-new-luxury-maison-developed-by-robyn-rihanna-fenty/.

Morton, Timothy. "Viscosity." In Philosophy and Ecology after the End of the World. Minneapolis: University of Minnesota Press, 2013. Accessed April 15, 2020. http://www.jstor.org/stable/10.5749/j.ctt4cggm7.5.

Phelps, Nicole. "Gucci." Vogue.com, February 25, 2015. Accessed April 20, 2020. https://www.gq.com/story/gucci-alessandro-michele-interview.

Salibian, Sandra. "Gucci Unveils Gift Giving Campaign for Holiday Season." WWD.com, November 14, 2017. Accessed April 20, 2020. https://wwd.com/fashion-news/fashion-scoops/gucci-gift-giving-campaign-holiday-season-11048943/.

Santo, Avi. "Retail Tales and Tribulations: Transmedia Brands, Consumer Products, and the Significance of Shop Talk." JCMS-Journal of Cinema and Media Studies 58, no. 2 (2020): 115–41. Accessed April 20, 2020. https://doi.org/10.1353/cj.2019.0005.

Smithurst, Ben. "How to Use Emoji for Men: Just Say No." Esquire, January 18, 2013.

The Fashion Law. "LVMH: A Timeline behind the Building of the World's Most Valuable Goods Conglomerate." Thefashionlaw.com, November 25, 2019. https://www.thefashionlaw.com/lvmh-a-timeline-behind-the-building-of-a-conglomerate/.

Twigg, Nicholas W., and Janice A. Black. "Critical Thinking: The Case for Systems Thinking Over Analytical Thinking: Loopy Thinking Outside the Box." Global Education Journal 2016, no. 3 (2016): 19–37.

Yotka, Steff. "How Gucci Designer Alessandro Michele Kick-Started Fashion's Genderless Revolution." GQ.com, October 28, 2019. Accessed April 20, 2020. https://www.gq.com/story/gucci-alessandro-michele-interview.
About this chapter
Cite this chapter
Serdari, T. (2020). Cultural Hyperobjects. In: Rethinking Luxury Fashion. Palgrave Advances in Luxury. Palgrave Macmillan, Cham. https://doi.org/10.1007/978-3-030-45301-5_8