Abstract
This chapter draws upon research produced as part of the documentary film Imprisoned Lullaby to interrogate the suitability of cell life for children. Findings suggest that mothers must overcome difficult obstacles in raising their children within the prison environment and both mothers and children adopt different stategies of resilience to transform prison life into 'playtime'. They develop several approaches to use the cell as a space to build intimate relationships but rarely attempt to build attachments to the prison cell as a 'home'. Instead, all long-term emotional and material connections to this 'cursed' space are deliberately avoided. Exploration of this case study raises questions about the function of the prison cell and its role as a space for building relationships for every prisoner.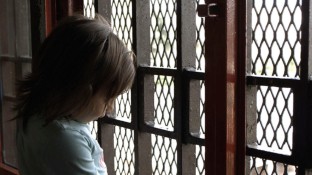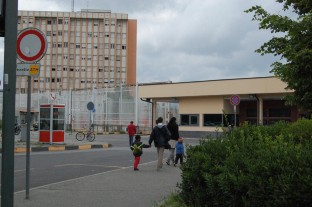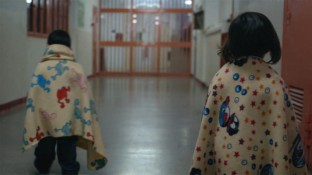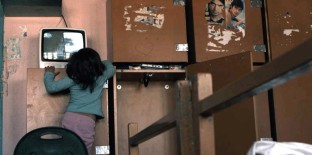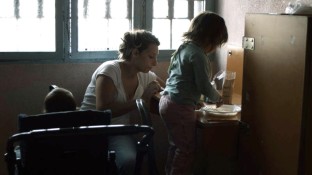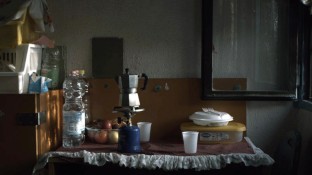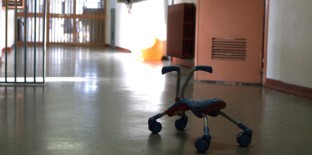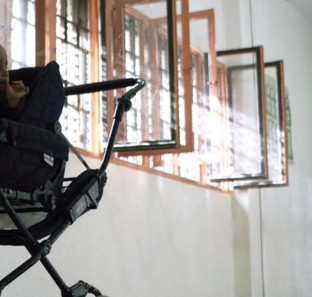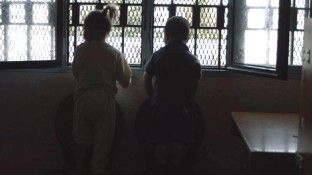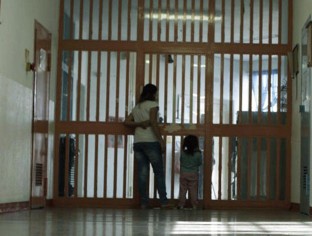 Notes
1.

ICAM, Istituto di Custodia Attenuata per Madri (Institute of Custody for Mothers).

2.

Law n. 62 of 21 April 2011. The law provides that mothers with children up to six years of age may serve their sentences in custody on remand, at their place of residence, in an ICAM (a 'reduced custodial institution for mothers') or case famiglie protette (protected house for families) where the precautionary requirements of exceptional importance allow these alternative measures to prison.

3.

Law n. 354 of 26 July 1975. For the care and assistance of children, the penitentiary administration must organise special kindergartens according to the procedures indicated in art. 19 of the Implementing Regulations—D.P.R. 30 June 2000.

4.

The film Ninna Nanna Prigioniera had its premiere at the Biografia Film Festival in Bologna in June 2016, where it won the Life Tales Award. It has then presented in several other festivals, like the Cinema Verite Iran International Documentary Film Festival and the NAFA (Nordic Anthropological Film Association) Film Festival. A shorter version of the film, entitled Les enfants en prison, has been broadcast by ARTE television in 2016, and it won the Etoile de la Scam, recognition given to the best documentary films broadcast in France.

5.

In the Italian language, the terms 'inmate' and 'prisoner' are synonymous and are usually interchangeable without any negative connotation.

6.

In the Italian language, the terms 'guard' and 'officer' are also synonymous and are usually interchangeable without any negative connotation.

7.

8.

There is a new project underway to develop new 'mothers' prisons' in Italy where the designs include aspects such as only providing wooden furniture and 'soft bars' made with metal mesh to avoid any injury to children.

9.

The women housed in this prison represent several different nationalities and ethnicities. Often the cultural traditions associated with these extend to the conventions around and practicalities of dietary choice, cooking and eating. However, the prison environment does not always manage to accommodate such traditions.

10.

See Stuit (this volume) for a different conceptualisation of 'play' in the prison cell.

11.

Volunteers from NGOs come one afternoon a week for a few hours to play with the children. This makes it possible for mothers to receive visitors and meet with educators.

12.

In Italian, this means the liberated person, which describes an inmate that will soon be released. Often this news is unexpected.
References
Agamben, G., & Rueff, M. (2007). Profanations (Vol. 226). New York, NY: Zone Books.

Alejos, M. (2005). Report on Babies and Small Children in Prisons. Geneva: Quaker United Nations Office.

Bonifacio, V., & Schillaci, R. (2017). Between Inside and Outside: Projects of Visual Research Inside Italian Prisons. Visual Anthropology, 30(3), 235–248.

Booth, N., Masson, I., & Baldwin, L. (2018). Promises, Promises: Can the Female Offender Strategy Deliver? Probation Journal, 65(4), 429–438.

Caddie, D., & Crisp, D. (1997). Imprisoned Women and Mothers. Home Office Research Study 162. London: HMSO.

Frois, C. (2017). Female Imprisonment: An Ethnography of Everyday Life in Confinement. London: Palgrave Macmillan.

Goffman, E. ([1961] 2017). Asylums: Essays on the Social Situation of Mental Patients and Other Inmates. London: Penguin.

Hockings, P. (Ed.). (2009). Principles of Visual Anthropology. Berlin: Walter de Gruyter.

Hopf, S. M. (2010). Risk and Resilience in Children Coping with Parental Divorce. Dartmouth Undergraduate Journal of Science, 12(3). Retrieved from July 18, 2019, from https://sites.dartmouth.edu/dujs/2010/05/30/risk-and-resilience-in-children-coping-with-parental-divorce/

Jewkes, Y. (2012). Autoethnography and Emotion as Intellectual Resources: Doing Prison Research Differently. Qualitative Inquiry, 18(1), 63–75.

Jewkes, Y. (2014). An Introduction to "Doing Prison Research Differently". Qualitative Inquiry, 20(4), 387–391.

MacDougall, D. (1998). Transcultural Cinema. Princeton, NJ: Princeton University Press.

Parliamentary Assembly of the Council of Europe. (2000). Recommendation 1469. Mothers and Babies in Prison. Retrieved September 16, 2019, from http://assembly.coe.int/nw/xml/XRef/Xref-XML2HTML-EN.asp?fileid=16821.

Pryce, V. (2015). Mothering Justice: Working with Mothers in Criminal and Social Justice Settings. Hook: Waterside Press.

Robertson, I. T., Cooper, C. L., Sarkar, M., & Curran, T. (2015). Resilience Training in the Workplace from 2003 to 2014: A Systematic Review. Journal of Occupational and Organizational Psychology, 88(3), 533–562.

Robertson, O. (2012). Children of Incarcerated Parents. Geneva: Quaker United Nations Office.

Rouch, J. (2003). Ciné-Ethnography. Minneapolis, MN: University of Minnesota Press.

Scandurra, A. (2017). Il ritorno del sovraffollamento. XIII Rapporto sulle Condizioni di Detenzione. Retrieved September 16, 2019, from http://www.antigone.it/tredicesimo-rapporto-sulle-condizioni-di-detenzione/01-numeri-del-carcere/.

Schafer, R. M. (1993). The Soundscape: Our Sonic Environment and the Tuning of the World. London: Simon & Schuster.

Scharff-Smith, P., & Gampell, L. (Eds.). (2011). Children of Imprisoned Parents. Denmark: The Danish Institute for Human Rights, European Network for Children of Imprisoned Parents, University of Ulster and Bambini Senza Sbarre NGO.

Schillaci, R. (2016). Ninna Nanna Prigioniera (Imprisoned Lullaby), Italy–France, 2016, 82', produced by Indyca, De Films en Aiguille, in collaboration with Azul film.

Sloan, J., & Wright, S. (2015). Going in Green: Reflections on the Challenges of 'Getting in, Getting On, and Getting Out' for Doctoral Prison Researchers. In D. H. Drake, R. Earle, & J. Sloan (Eds.), The Palgrave Handbook of Prison Ethnography (pp. 143–163). London: Palgrave Macmillan.
About this chapter
Cite this chapter
Schillaci, R. (2020). A Family Cell: Visual Ethnography in a Prison 'Mothers' Section'. In: Turner, J., Knight, V. (eds) The Prison Cell. Palgrave Studies in Prisons and Penology. Palgrave Macmillan, Cham. https://doi.org/10.1007/978-3-030-39911-5_9
DOI: https://doi.org/10.1007/978-3-030-39911-5_9

Published:

Publisher Name: Palgrave Macmillan, Cham

Print ISBN: 978-3-030-39910-8

Online ISBN: 978-3-030-39911-5

eBook Packages: Law and CriminologyLaw and Criminology (R0)