Abstract

Autism Spectrum Disorder (ASD) is a neurological development disorder that affects communication and behavior. Most assistive technologies for children with autistic traits have been designed to support single, targeted activity function such as learning and communication. In this paper, we report the design and development of an assistive mobile application with heart rate monitoring to help children with ASD in their daily life activities. The integrated mobile application, App4Autism was developed using a holistic design approach with the aim of enhancing communication, interaction and learning skills while providing emotion regulation support through music listening and heart rate monitoring. A novel focus of App4Autism is on noise sensitivity; to play music upon automatic detection of loud excessive noise (in decibel) while at the same time, monitoring the user's heart rate using a pulse sensor. The paper focuses on a study to better understand the potential use and incorporation of music listening and heart rate/anxiety level monitoring in the app. The paper provides results of investigation into which music genre is more suitable to keep users calm. Initial experiment involved a general population sample; with results showing that personal music preference might have calming effects on users in environments with excessive background noise. We further expand on the design guidelines for creating an integrated assistive technology.
Keywords
Autism

Early childhood intervention

Mobile application

Heart rate monitoring

Assistive Technology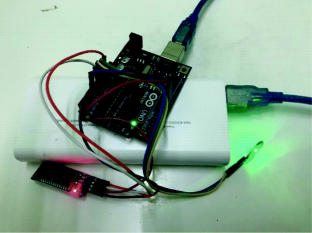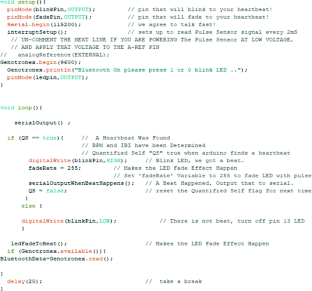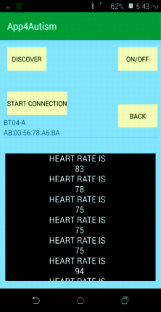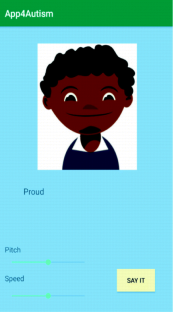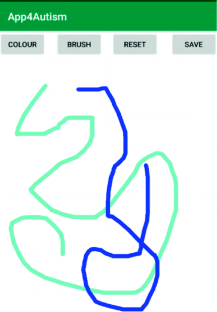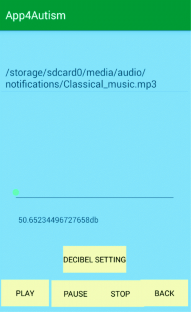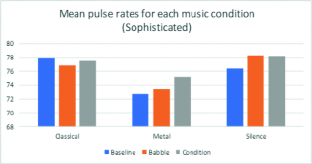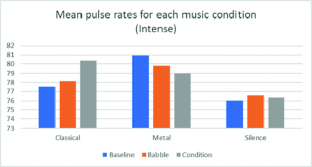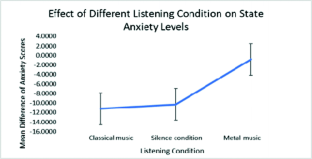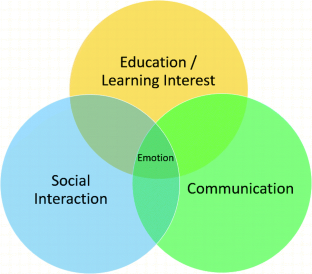 References
Ossmann, R., et al.: AsTeRICS, a flexible assistive technology construction set. Procedia Comput. Sci. 14, 1–9 (2012)

Liffick, B.W.: Introducing assistive technology in an HCI course. In: 9th Annual SIGCSE Conference on Innovation and Technology in Computer Science Education, pp. 232–232. ACM New York (2004)

Chandra, P., Jones, J.: Assistive technology and autonomy in a cyborg world. In: 7th International Conference on Information and Communication Technologies and Development. ACM, New York (2015)

Frauenberger, C.: Disability and technology – a critical realist perspective. In: 17th International ACM SIGACCESS Conference on Computers & Accessibility, pp. 89–96. ACM, New York (2015)

Sensory integration and therapy in sensory room. https://novakdjokovicfoundation.org/sensory-integration-and-therapy-in-sensory-room/. Accessed 26 Sept 2018

Geretsegger, M., Holck, U., Gold, C.: Randomised controlled trial of improvisational music theraphy's effectiveness for children with autism spectrum disorders (TIME-A): study protocol. BMC Pediatr. 12(1), 536 (2012)

Kamaruzaman, M.F., Rani, N.M., Md Nor, H., Azahari, M.H.H.: Developing user interface design application for children with autism. Procedia – Soc. Behav. Sci. 217, 887–894 (2016)

Hillier, A., Greher, G., Queenan, A., Marshall, S., Kopec, J.: Music, technology and adolescents with autism spectrum disorders: the effectiveness of the touch screen interface. Music Educ. Res. 18(3), 269–282 (2016)

This Emotionally Intelligent Device is Helping Kids with Autism Form Bonds. https://www.vice.com/en_us/article/9kz49d/this-emotionally-intelligent-device-is-helping-kids-with-autism-form-bonds. Accessed 11 Dec 2018

Kushki, A., et al.: Investigating the autonomic nervous system response to anxiety in children with autism spectrum disorders. PLoS ONE 8(4), e59730 (2013)

Leijdekkers, P., Gay, V., Wong, F.: CaptureMyEmotion: a mobile app to improve emotion learning for autistic children using sensors. In: Proceedings of the 26th IEEE International Symposium on Computer-Based Medical Systems, pp. 381–384. IEEE, Porto, Portugal (2013)

New Tool Measures Anxiety in Children with Autism Spectrum Disorder Could Lead to New Treatments. http://caho-hospitals.com/new-tool-measures-anxiety-in-children-with-autism-spectrum-disorder-could-lead-to-new-treatments/. Accessed 11 Dec 2018

Mobile Apps to help individuals on the Autism spectrum 2018 Edition. https://disabilitycreditcanada.com/mobile-apps-individuals-with-autism/. Accessed 11 Dec 2018

Brown, C.J., Chen, A.C.N., Dworkin, S.F.: Music in the control of human pain. Music Ther. 8(1), 47–60 (1989)

Miluk-Kolasa, B., Matejek, M., Stupnicki, R.: The effects of music listening on changes in selected physiological parameters in adult pre-surgical patients. J. Music Ther. 33(3), 208–218 (1996)

Stiegler, L.N., Davis, R.: Understanding sound sensitivity in individuals with autism spectrum disorders. Focus Autism Other Dev. Disabil. 25(2), 67–75 (2010)

Wigram, T., Gold, C.: Music therapy in the assessment and treatment of autistic spectrum disorder: clinical application and research evidence. Child: Care Health Dev. 32(5), 535–542 (2006)

Bernardi, L., Porta, C., Sleight, P.: Cardiovascular, cerebrovascular, and respiratory changes induced by different types of music in musicians and non-musicians: the importance of silence. Heart 92(4), 445–452 (2006)

Moss, V.A.: The effect of music on anxiety in the surgical patient. Perioper. Nurs. Q. 3(1), 9–16 (1987)

Grandgeorge, M., Masataka, N.: Atypical color preference in children with autism spectrum disorder. Front. Psychol. 7, 1976 (2016)

Hanser, S.B.: Controversy in music listening/stress reduction research. Arts Psychother. 15(3), 211–217 (1988)

Fontaine, C.W., Schwalm, N.D.: Effects of familiarity of music on vigilant performance. Percept. Mot. Skills 49(1), 71–74 (1979)

Rickard, N.S.: Intense emotional responses to music: a test of the physiological arousal hypothesis. Psychol. Music 32(4), 371–388 (2004)

Cochrabe, T., Fantini, B., Scherer, K.R.: The Emotional Power of Music: Multidisciplinary Perspectives on Musical Arousal, Expression, and Social Control. Oxford University Press, Oxford (2013)
Acknowledgements

We would like to thank Miss Rani from the SCSOA for allowing us to conduct ethnographic studies and interviews at the childcare centre to help understand the needs of children with autism and by providing valuable suggestions and insights.
Copyright information

© 2019 Springer Nature Switzerland AG
About this paper
Cite this paper
Yap, C.Y., Ng, K.H., Cheah, Y., Lim, S.Y., Price, J., De Vries, M. (2019). App4Autism: An Integrated Assistive Technology with Heart Rate Monitoring for Children with Autism. In: , et al. Advances in Visual Informatics. IVIC 2019. Lecture Notes in Computer Science(), vol 11870. Springer, Cham. https://doi.org/10.1007/978-3-030-34032-2_44
DOI: https://doi.org/10.1007/978-3-030-34032-2_44

Published:

Publisher Name: Springer, Cham

Print ISBN: 978-3-030-34031-5

Online ISBN: 978-3-030-34032-2

eBook Packages: Computer ScienceComputer Science (R0)