Abstract

In this research, we set out to provide metrological support to methods used for determination of the content of boron in silumin. In particular, we present a technology for the synthesis and characterisation of reference materials for the composition of silumin. To this end, a number of research methods were applied, including X-ray phase analysis, atomic emission spectral analysis with arc excitation, gravimetry and mass spectral analysis. As a result, the developed set of reference materials has been included into the State register and the Federal information fund.
Keywords
Set of CRMs for the mass fraction of boron in silumin

Synthesis

Estimation of metrological characteristics

Homogeneity

Stability

Traceability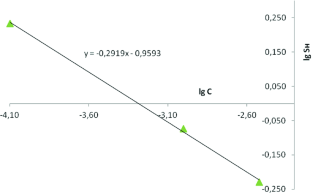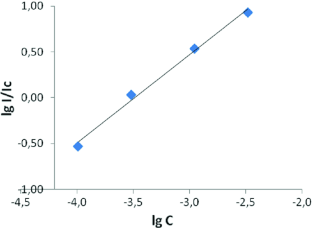 References
Lisienko DG, Dombrovskya MA (2005) Certified reference materials of graphite collector of microimpurities: synthesis, certification, application. Analitika i Control 9(3):285–294 (In Russ.)

Lisienko DG, Dombrovskya MA, Kubrina ED, Varkentin NY (2016) Material synthesis and evaluation of metrological characteristics of potassium fluozirconate certified reference material. Ref Mater 3:47–60. https://doi.org/10.20915/2077-1177-2016-0-3-47-60 (In Russ.)

MI 1992-98 GSI National measurement standards—Universal analyzers of composition of substances and materials—General requirements for in-service verification methods. Yekaterinburg (In Russ.)

OI 001.339-2006 Bor (2016) Atomic emission method measurements in silumin, intermetallic, electrocorundum. Electrostal, Public Joint-Stock Company Mashinostroitelny Zavod (In Russ.)

Budanova LM, Volodarskaya RS, Kanaev ON (1966) Analysis of aluminum and magnesium alloys. Metallurgy, Moscow (In Russ.)

Tikhonov VN (1971) Analytical chemistry of elements: aluminum. Nauka, Moscow

GSO 4519-89/4523-89 RM of the composition of graphite (set SOG-21). https://fgis.gost.ru/fundmetrology/registry/19/items/393181

Instruction No. 002-SO-2008 10-water recrystallized sodium tetraborate. Methods of measuring the mass fraction of sodium tetraborate anhydrous by the gravimetric method. Yekaterinburg, AIC-RAL UrFU (2016) (In Russ.)

GOST R 53228-2008 (2010) Non-automatic weighing instruments. Part 1. Metrological and technical requirements. Tests. Standartinform, Moscow (In Russ.)

Bol'shev LN, Smirnov NV (1983) Tables of mathematical statistics. Nauka, Moscow (In Russ.)

GOST 8.531-2002 (2003) State system for ensuring the uniformity of measurements. Reference materials of composition of solid and disperse materials. Ways of homogeneity assessment. Standartinform, Moscow (In Russ.)

MI No. 020-SO-2014 (2014) Methods for measuring the ion counting rate (ionic currents) in aqueous solutions by mass spectrometry method. AIC-RAL, UrFU, Yekaterinburg (In Russ.)

R 50.2.031-2003 GSI (2004) Reference materials of composition and properties of substance and materials. Procedure to evaluate the stability. State Standard Moscow 2004. (In Russ.)

Lisienko DG, Ulyanova NV, Dombrovskaya MA (1995) Sustainability assessment of state reference material materials of zirconium oxide composition. VINITI RAN, Moscow (In Russ.)

Nalimov VV (1960) Application of mathematical statistics in the analysis of substance. Moscow (In Russ.)
Author Contribution Statement

All authors contributed equally to this work.
Copyright information

© 2020 Springer Nature Switzerland AG
About this paper
Cite this paper
Lisienko, D.G., Dombrovskaya, M.A., Kubrina, E.D. (2020). Manufacturing and Certification of Reference Materials for the Mass Fraction of Boron in Silumin. In: Medvedevskikh, S., Kremleva, O., Vasil'eva, I., Sobina, E. (eds) Reference Materials in Measurement and Technology. RMMT 2018. Springer, Cham. https://doi.org/10.1007/978-3-030-32534-3_7
DOI: https://doi.org/10.1007/978-3-030-32534-3_7

Published:

Publisher Name: Springer, Cham

Print ISBN: 978-3-030-32533-6

Online ISBN: 978-3-030-32534-3